When I arrived at The Senate on Saturday night just after doors opened, there was already a line of people down the block waiting to get in. I stopped by the box office to grab my credentials and, as I was walking away, I heard the box office employee tell the fan behind me that they had sold out of tickets about 10 minutes prior. As I made my way inside the fans who opted for the V.I.P. meet and greet package were already lining the barricade.
---
The first act of the evening would be Cowboy Killer. The Ohio born singer has had a bit of a vagabond life living everywhere from the hills of North Carolina and Tennessee, down to Florida, and out west to New Mexico. His career began as a recording engineer and writer and he has recorded thousands or artists over the years. Some credits include Grammy Award Winner Lupe Fiasco and Danny Brown. In turn, Cowboy Killer has earned some respect in the hip hop scene.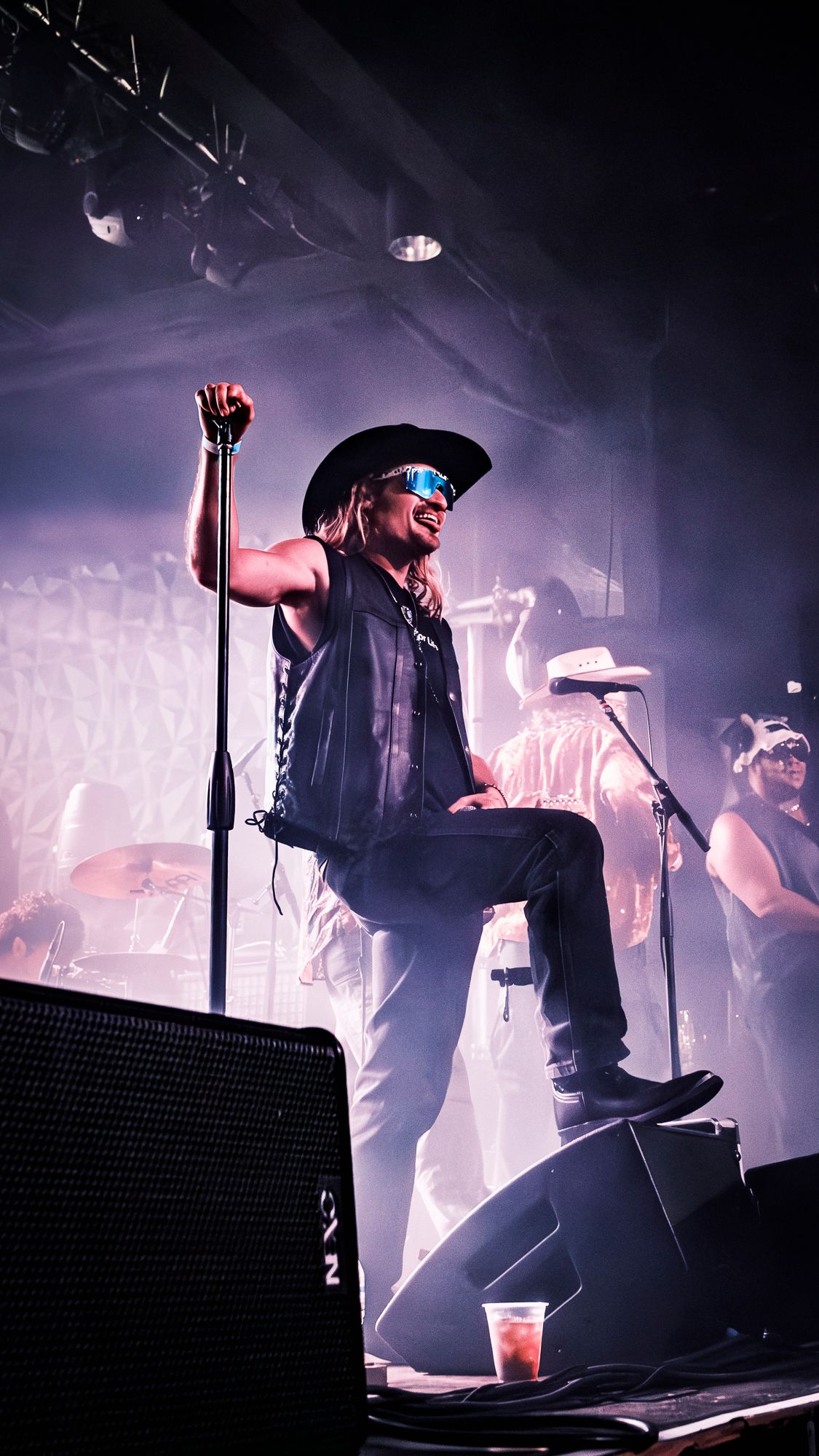 Cowboy Killer's band, consisting of a drummer, bass player, banjo player, guitar player, trumpet player and a sax player took the stage with the energy of a barroom brawl. As the musicians bounded onto the stage yelling and waving their arms and instruments about in an effort to hype the crowd up, I started to wonder what this band was going to sound like. I soon got an answer as the band kicked off. There was a definite hip hop flow to the lyrical delivery that was masterfully mixed with a sound that ranged from country to a little bit jazzy and at times even had a big band swing feel. Cowboy Killer described his sound as "Trap house bluegrass," and I found that to be a fitting moniker. Cowboy Killer came to party, and party they did. At the end of the set Cowboy Killer told the crowd he would be at the merch booth all night if anyone wanted to come and meet him and proceeded to crowd surf his way to the back of the venue.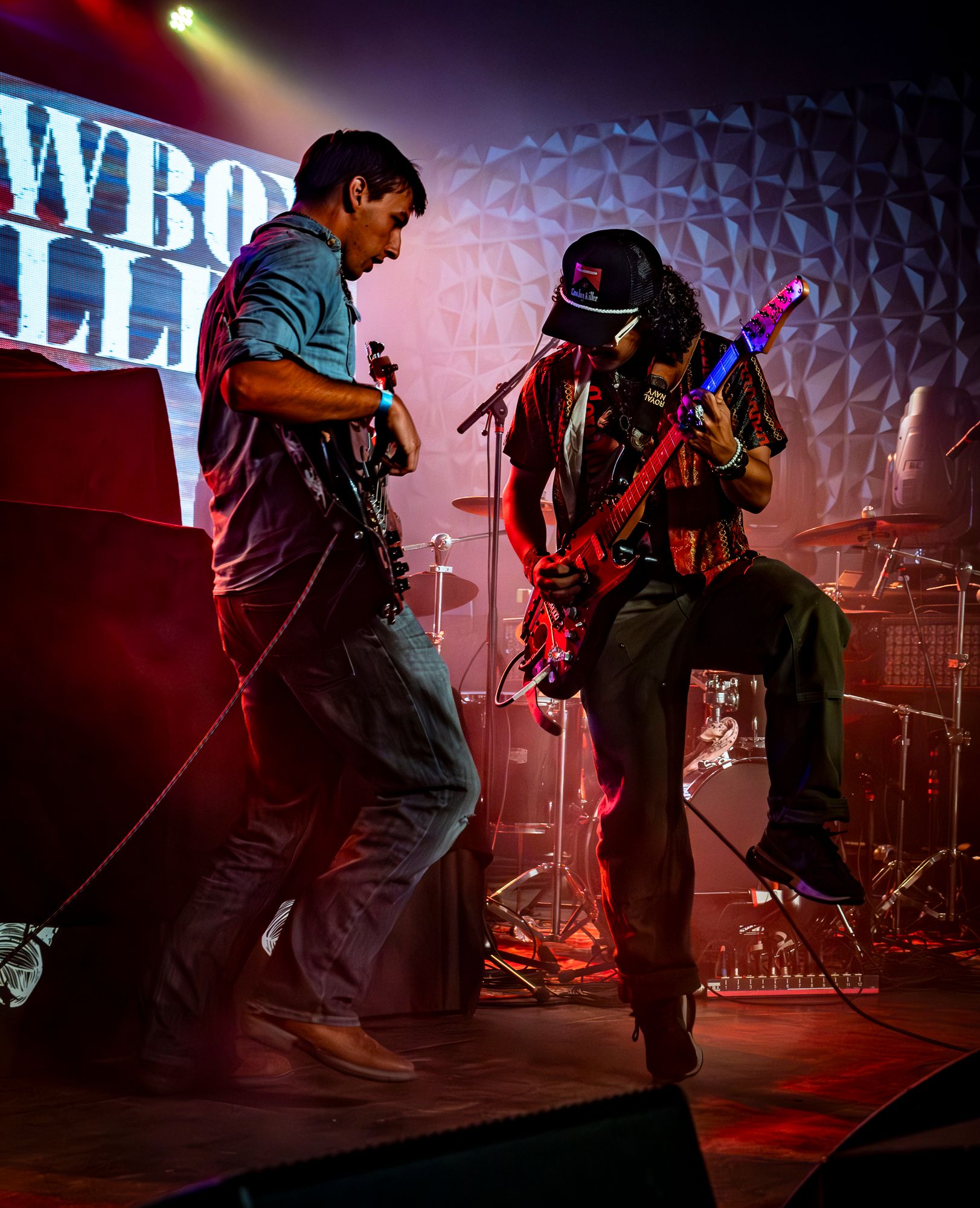 Cowboy Killer : Instagram / YouTube / Spotify / Website
---
Florida based rapper Caskey was up next. Caskey's sound has a distinct dirty south flavor that incorporates some of the edge and aggression of the Memphis horror core style.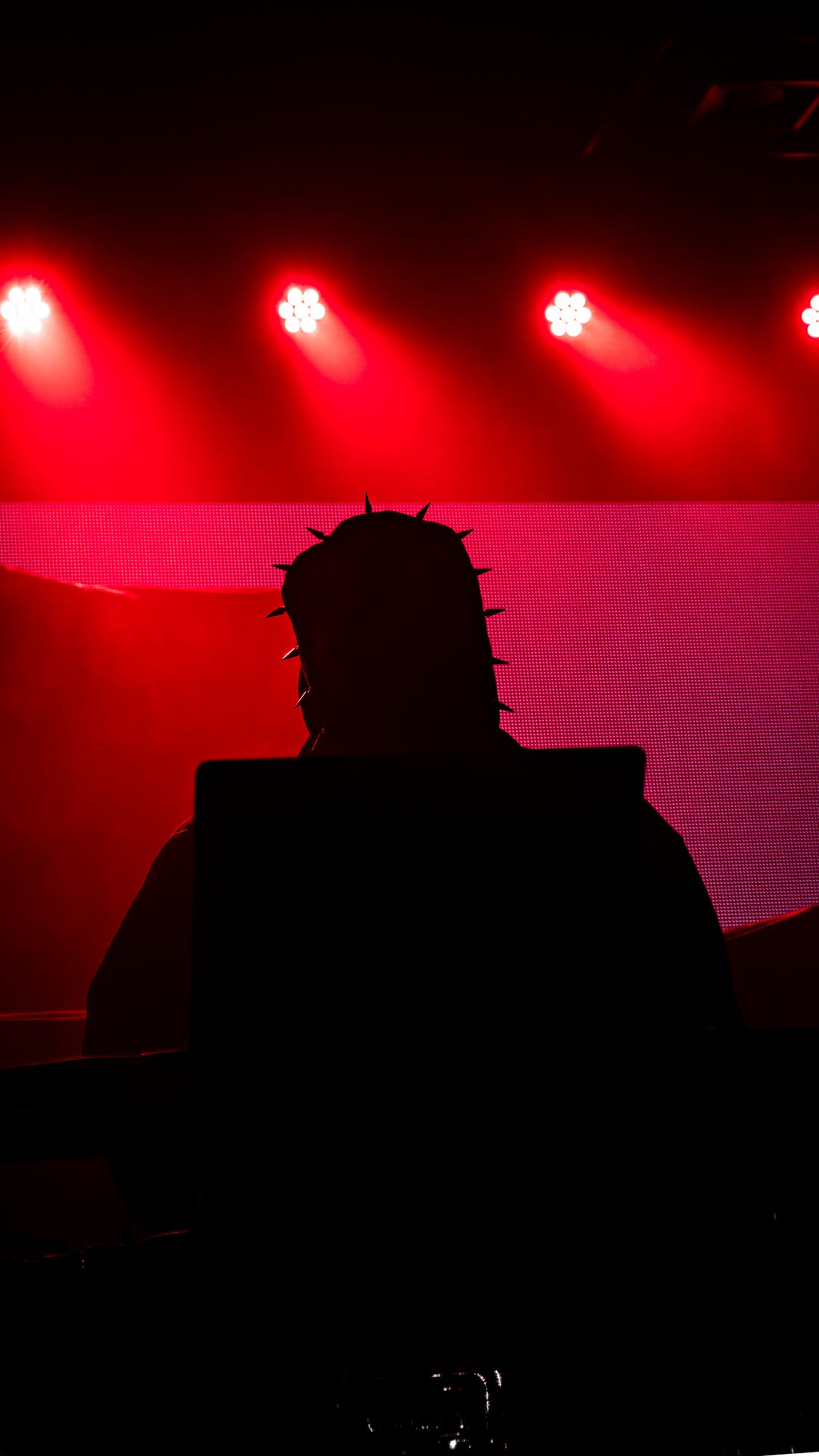 Caskey's DJ @TAYSTY was the first to take the stage. Taking his place behind the DJ booth he wasted no time getting the crowd hyped up by urging them to bounce to clips of hip hop classics from groups like Three 6 Mafia and eventually bringing the energy to a pitch having the crowd start a small mosh pit to Nirvana's "Smells Like Teen Spirit". The crowd wouldn't need much to get them going as many fans of Yelawolf were already familiar with Caskey from their 2021 collaborative album Yelawolf Blacksheep. Before preforming one song Caskey commented that "Man people like to tear the club up to this one, but I don't want y 'all to do that." He then urged the crowd to introduce themselves to the people standing next to them. "If someone bumps into you and spills your drink just let it go." The line that followed drew cheers from the crowd and it was a bit of a theme for the evening. "If you wanna fight then get out there and fight racism"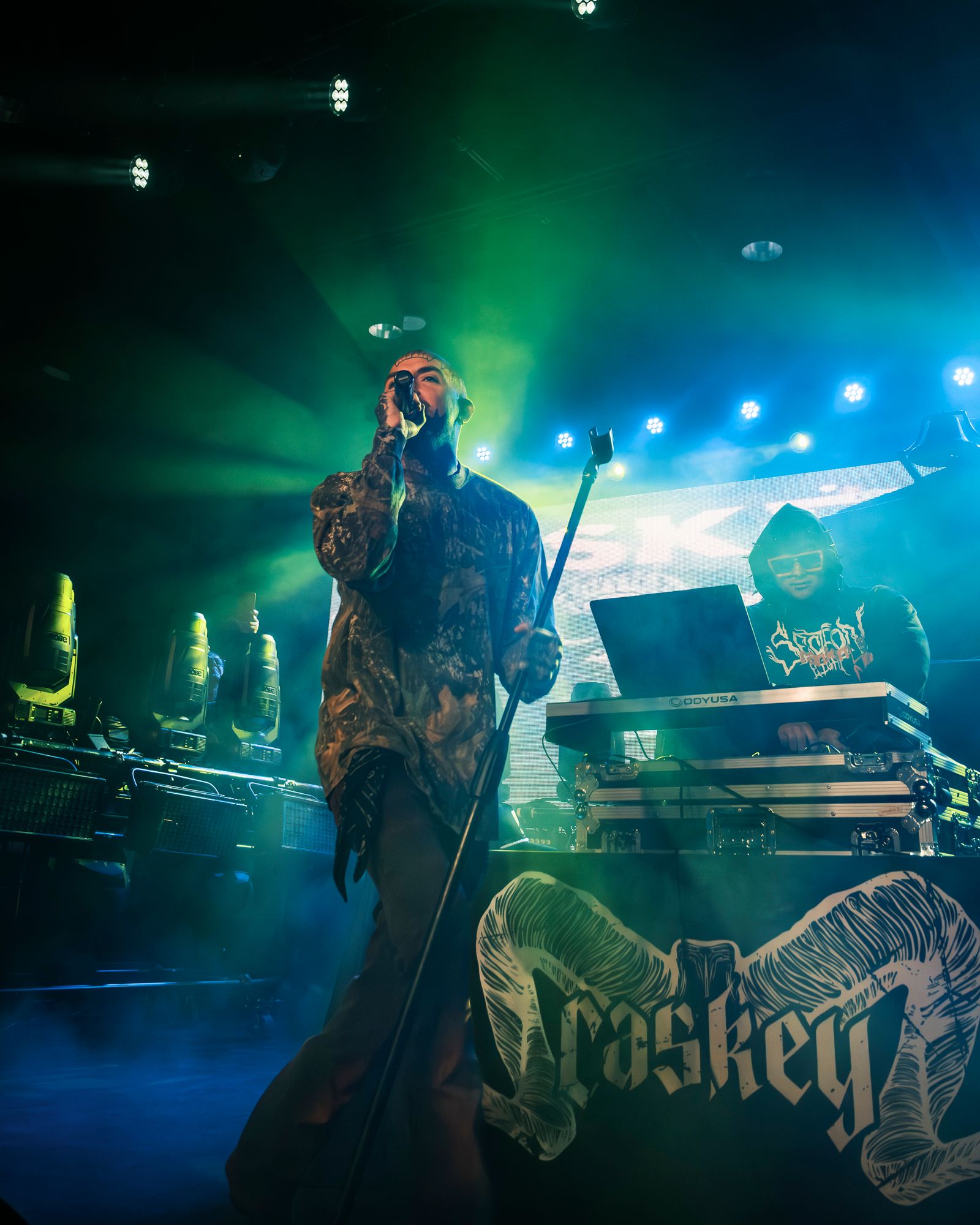 Caskey : Website / Spotify / Instagram / Facebook / YouTube
---
After a brief intermission the stage was set for Yelawolf. Train crossing lights flanked the video wall backed stage while DJ Klever's booth was built up to look like an oncoming train ready to plow through any and everything. This seemed fitting as most Yelawolf fans along with the artist himself are proudly from the "wrong side of the tracks." As the house lights dimmed the capacity crowd came alive but their screams were soon drowned out by some of the loudest, hardest hitting bass I've ever experienced. Yelawolf took the stage and jumped right into one of his earliest hits and a fan favorite "Pop the Trunk"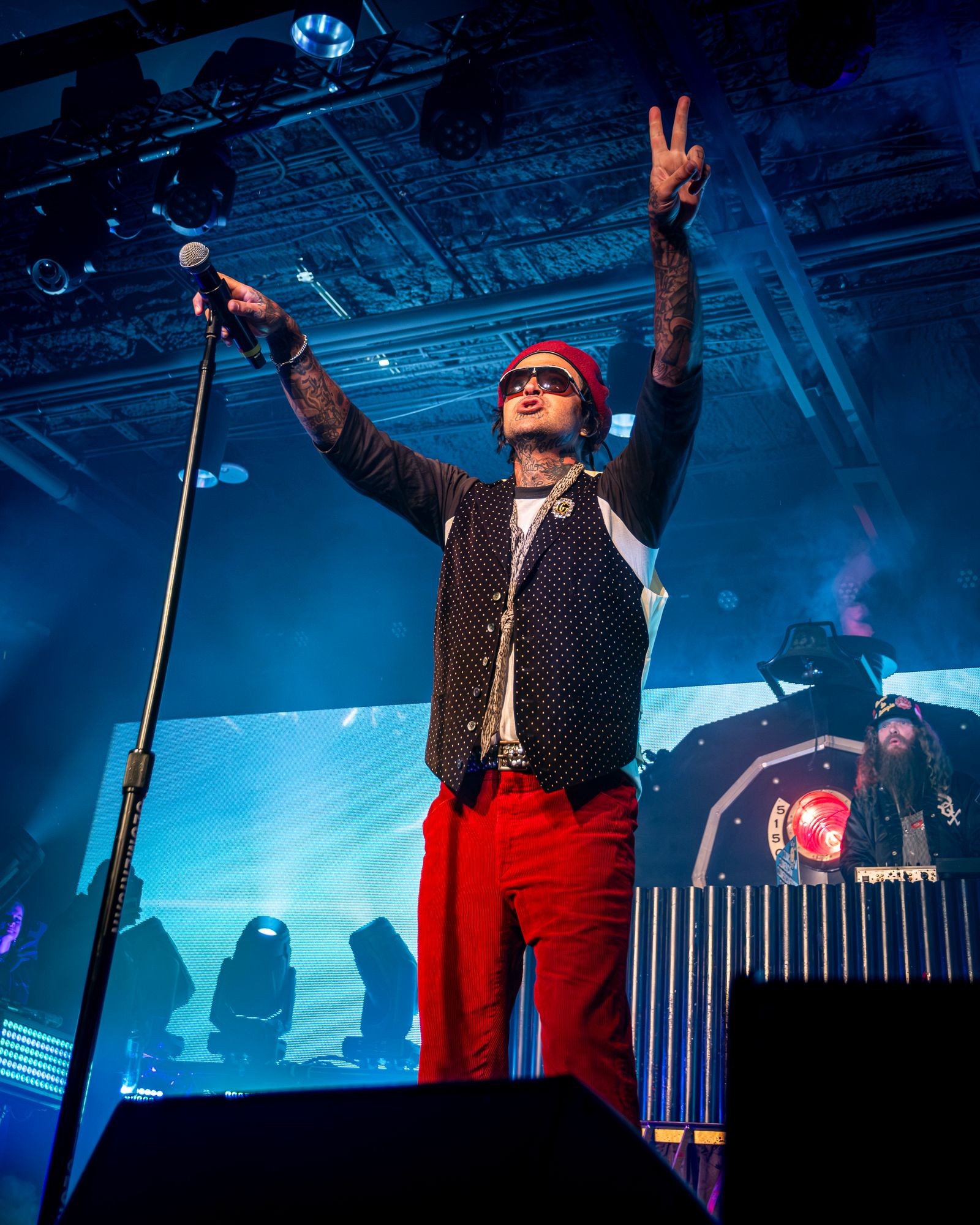 It was obvious that there were many long time fans in attendance given how many people I heard singing along with songs from back in the early days, circa 2010. Yelawolf was sure to thank long time fans for their loyalty through the years as he's grown and changed as an artist. Paying homage to his country roots, Yelawolf would cover Garth Brooks' "Friends in Low Places," before DJ Klever kicked into a song medley that would range from Pantera to Wu-Tang Clan, a perfect representation of Yelawolf's range and influences. The show would close out with two of Yelawolf's most commercially successful songs "Till It's Gone" and "You and Me". As the house lights came up and fans flocked to the merch tables, there were smiles all around. While leaving The Senate all I could hear were happy fans commenting on how great the show was.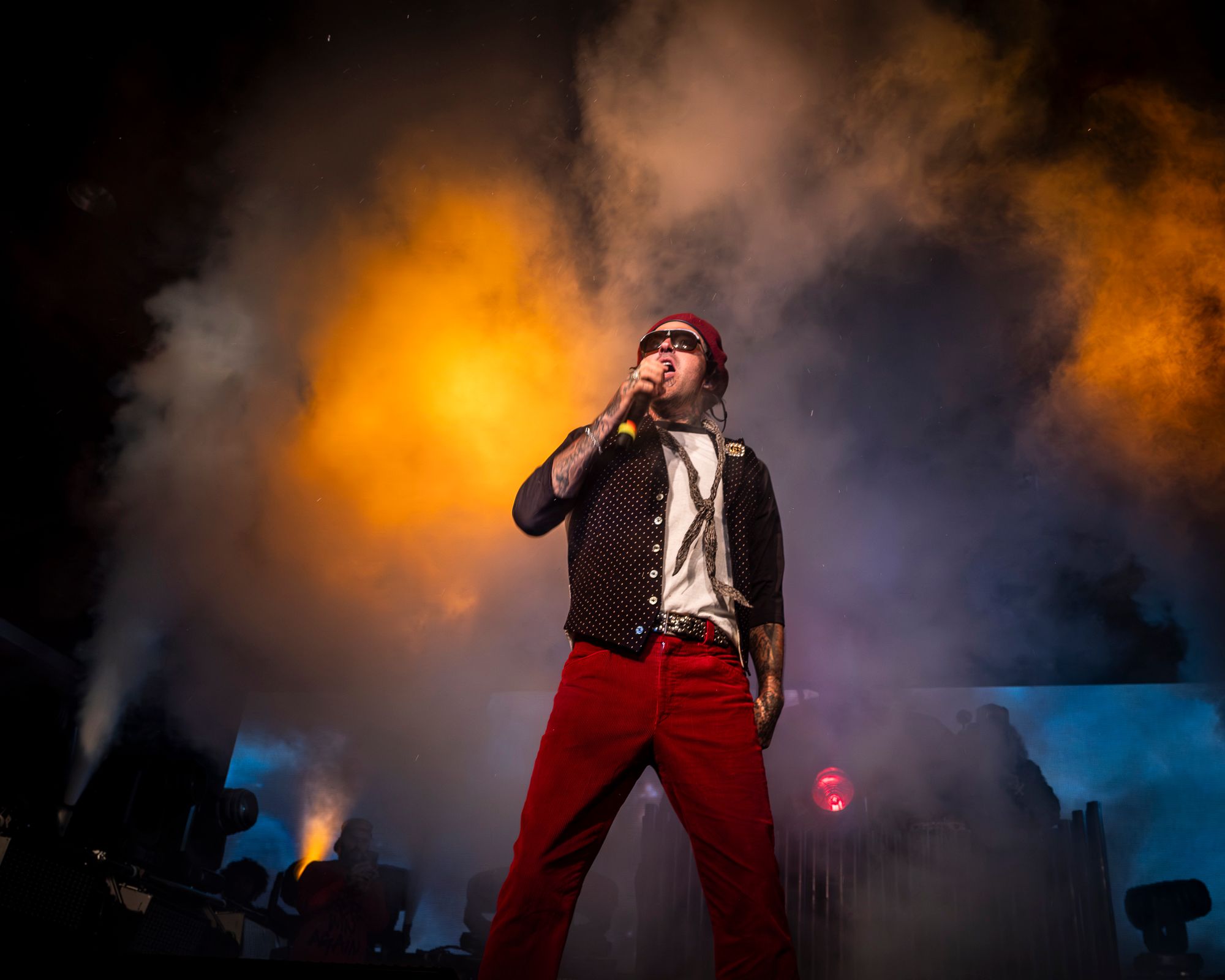 Yelawolf : Website / Instagram / Facebook / Spotify / YouTube / Twitter