Known for his TikTok and Instagram Reels stardom, Til Now is still a hidden gem in the pop-emo world. He hopped on the Midwest Emo cover trend of famous television scenes. He is also (reluctantly) known for being a Pete Wentz doppelganger. However, it is his original music where Aaron shines. I sat down with Aaron, known as Til Now, to learn about the man behind the TikToks.
---
MSM: Hi, Aaron. How's it going?
Til Now: Great, man. I'm stupendous. How are you? It's been a minute.
MSM: I'm Great. How did you choose the name Til Now?
Til Now: I've always liked phrases or two-syllable words. So I wanted something that sounded like a phrase and was kind of like a play on words because, you know, it's kind of off of the term "until now." I just shortened it and just put Til Now. And I don't know, of all the ones that I tried, Til Now was the one that seemed to stick.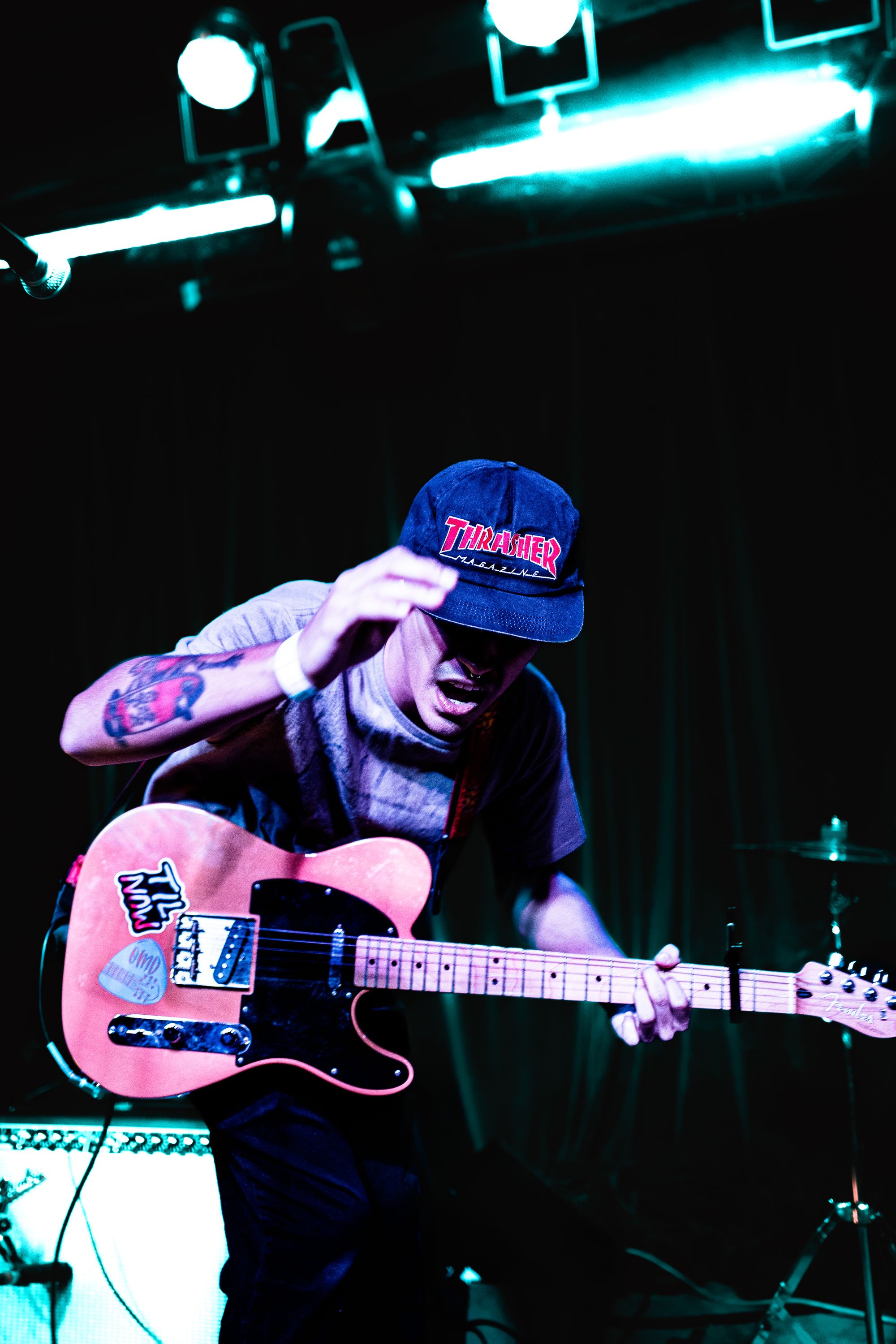 MSM: How would you describe your sound to a new listener?
Til Now: It's mainly alternative pop influence, but not super radio, mindless pop. I would say it's more Alternative Aesthetic Grunge Pop, maybe some indie influence. I'm trying to go for a nostalgic type of feel.
MSM: What was the writing process like for your two most recent singles "Where do you go?" and "Change your mind"?
Til Now: So it's funny that you mentioned, "Where do you go?" It was a nerve-wracking song to release because it was so different from all my previous work. But "Change Your Mind" came pretty effortlessly. Like I was finally comfortable enough to write something like that. I'm super proud of that song. It's. It's a little bit different. I did a few things on that song that are on a production level that is a little bit different– I did some pitch changes and weird, repetitive effects. And overall, that's a really fun song to write. It didn't take long, and I'm super proud of the outcome.
MSM: You've gone viral on Instagram and TikTok; how did you start doing that?
Til Now: I can't believe it, dude. It's been like a year since I started noticing growth online. I did the Midwest emo videos, which, you know, was a trend long before I hopped on it. But I wanted to get my little spin on scenes I haven't done yet. I'm super overwhelmed and surprised by the response to those because with all those videos came all the followers, the generosity of the people watching, and all the comments. Then I started doing how-to videos, and I've been trying to focus more on building the Til Now brand a little bit, showcasing what the original music is about. With all the followers came some die-hard fans. It's super freaking awesome. I'm so grateful for that. Yes, it's been a wild ride, man, because you never know. I've just been throwing globs of goop at a wall and seeing what sticks. And, sometimes, it's an Arctic Monkeys video; sometimes, it's a Midwest emo parody video or just a how-to video. But either way, it is super fun. It never gets old.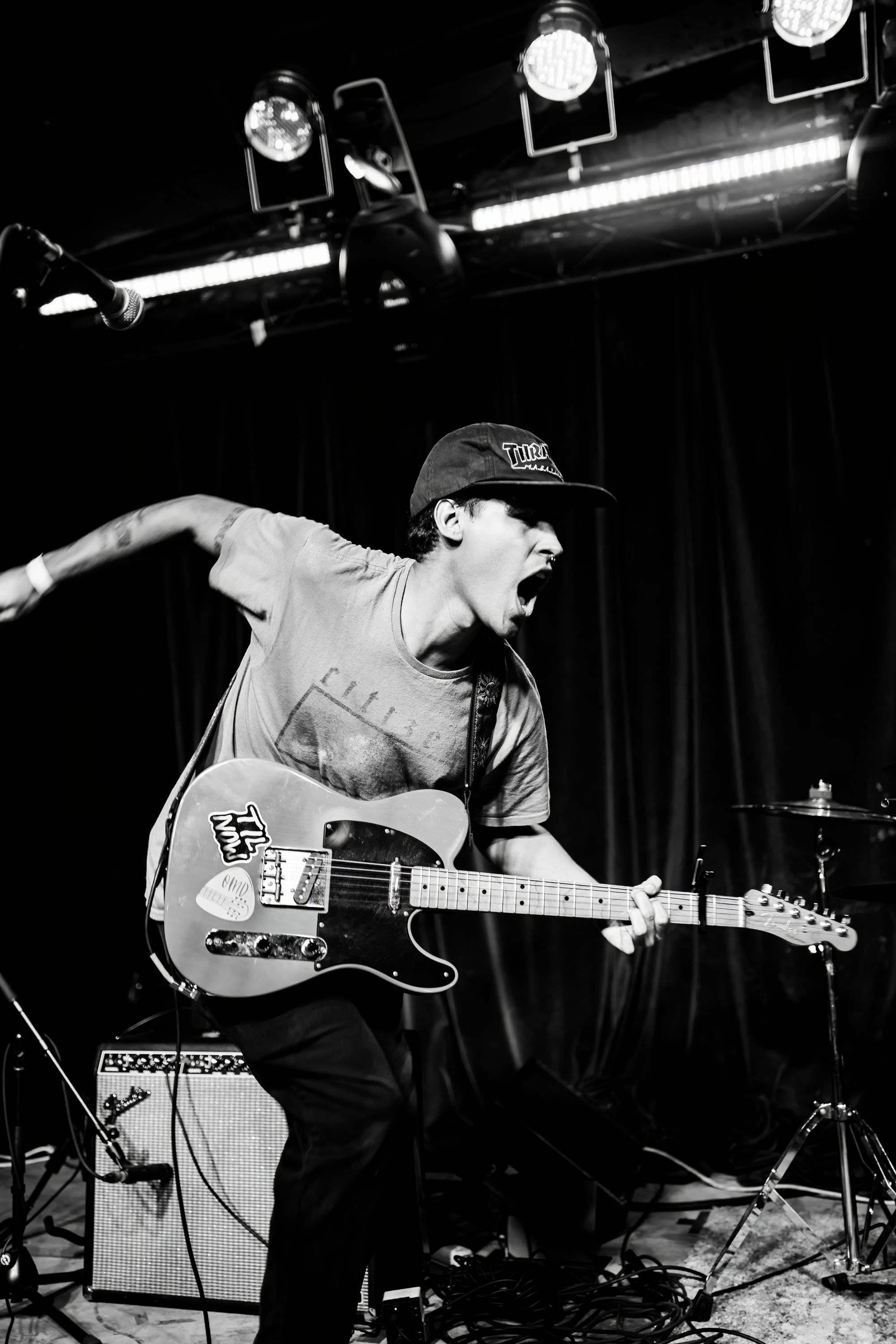 MSM: So you released a cover of "I'm Just Ken" that popped off a bit; what was the story behind that decision?
Til Now: Yeah, I saw the Barbie movie. I thought it was I thought it was phenomenal. But, like, you know, Sebrena (Aaron's girlfriend) put me on to Meatloaf a bunch. So naturally we were just kind of jamming out on the way home for the next couple of days. I don't know, one day, I was sleeping and just thought, "What if Arctic Monkeys did "Barbie Girl?" So that was the first idea. And then someone on TikTok was like, "Dude, you should do 'I'm Just Ken' in Arctic Monkeys style. And I was like, "Oh, what have I got to lose? Let me just try it." At first, I did like 30 seconds of it. It was just like the main chorus. And then someone said, "Yo, you should do like the full version and put it out." I guess I think that I couldn't resist. And I thought, let's throw it out there and see what happens. And, uh, yeah, so far, so good. It was, it was unexpected.
MSM: Who are some of your influences when you write music?
Til Now: It's funny; I talked to Sebrena about this the other night. My music taste has shifted and grown in so many different ways over the years. I'm working on a new song currently. I want to have it out at the end of this month. But this song is everything I've been listening to over the years. I have pop-punk influences and indie-rock influences. Some pop artists I take a little influence from are not even artists, just like that general style. I'm just putting it all together, making some blends. I want to say that the band I think is most undeniably influential on my stuff is probably The Neighborhood. They're super beachy. It's funny because, as far as the pronunciation on my vocals, I love how Parker Cannon sings, and I feel like how he pronounces things developed in my vocal tone over time. What I was jamming in high school and middle school is returning to my influence.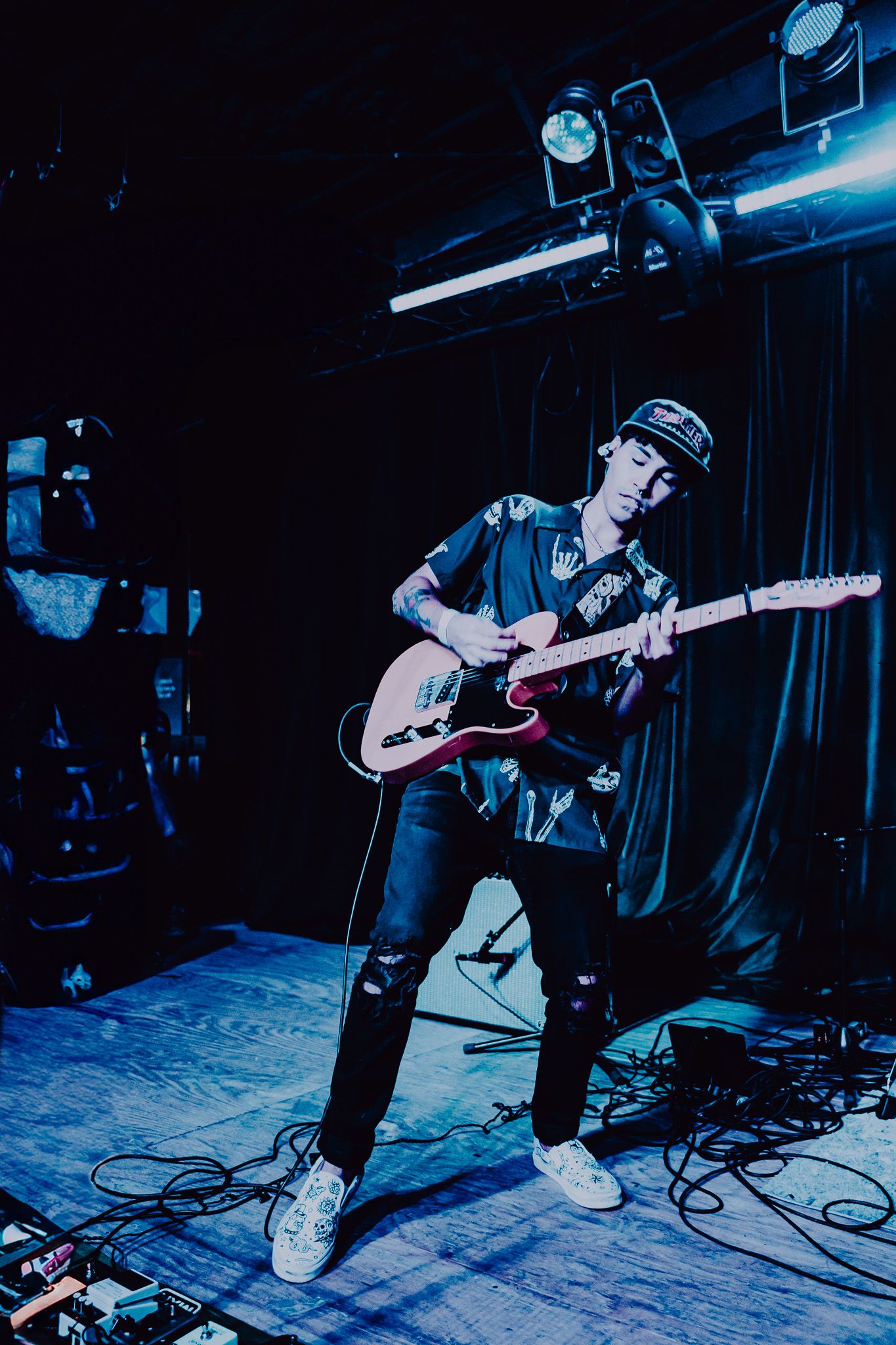 MSM: Is there any new music in the pipeline?
Til Now: I just finished a verse of this new jam and aim to have it out on October 25th or 27th. I'm not sure yet because I still have to write a bridge, and I still have to, like, you know, do the EQ test, the car test, the speaker test, the iPhone test, and get some opinions and whatnot. But I would love to have a new single out by the end of this month. This song was super influenced by the generality of fall and Autumn and that feeling of cold and cloudiness. Then eventually I want to put "Where do you go?", "Change your mind," and this song, and maybe a few others, into a bit of EP that I call it maybe, "Waterfall." I'm unsure when that would happen, but it's in the works.
MSM: Have you ever considered producing other artists?
Til Now: I've thought about it. I always told myself that I would produce or ghostwrite it if I didn't make it as a musician. I could confidently say I've come a long way since day one.
MSM: What's your dream with Til Now?
Til Now: In a delusional aspect, I would love to see Til Now playing some 25k caps and talking with some of my faves. I told myself if I'm not like a Lana Del Rey type of success in five years, then maybe I'll start producing. I have such a big picture in my mind. That comes hand-in-hand with putting in the work and a little manifestation. I'm trying to focus on making Til Now everything that I want it to be and just really shoot for the fucking stars.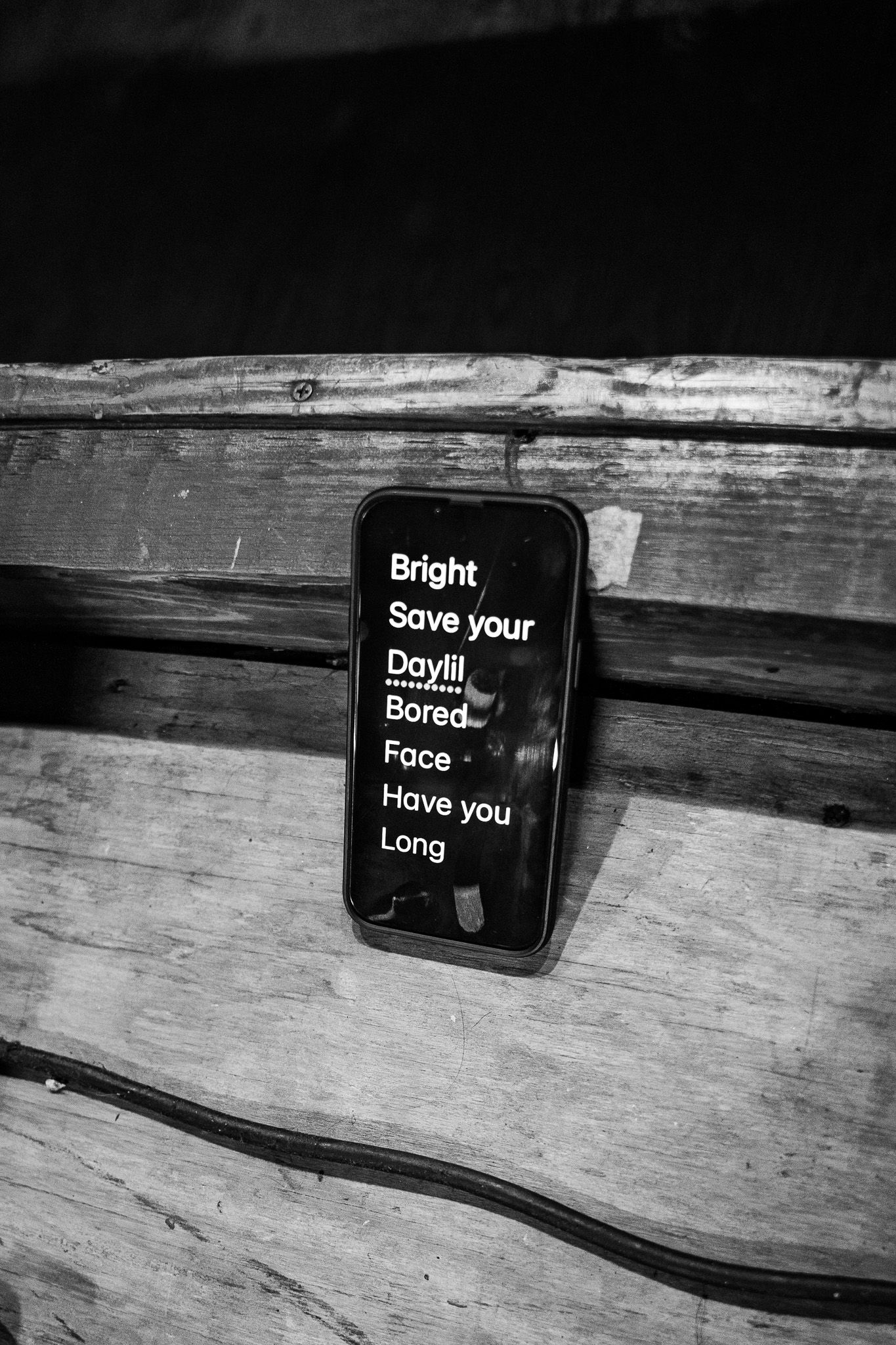 MSM: If you could give a message to Til Now fans and listeners, what would it be?
Til Now: First and foremost, thank you so much for listening to my stuff and watching my videos. The time of day means the absolute world more than words can explain. Stay tuned for more videos. I have a lot of fun things planned as far as Reels and TikTok. I have plenty of new music in the pipeline, and I'm trying to up my music game a lot more. When I write, I used to focus on one song, whereas now I'm working on multiple simultaneously so that I can keep firing. Yeah. Kicking ass.
---
Watch the full interview:
---
Follow Til Now