Yellowcard, formed in 1997, has been one of the most formative pop-punk bands of our generation since their inception. The release of their iconic album, Ocean Avenue, in 2003 put them on the map and made them a staple in the scene. Their impressive discography includes ten studio albums and more hit singles than you can count. They recently announced their 2023 tour, celebrating twenty years of Ocean Avenue, which included this stop in Charlotte, NC at the Skyla Credit Union Amphitheatre. As if the name Yellowcard weren't enough to bring in a horde of fans eager to relive the glory days of pop-punk, they also brought along Mayday Parade, Story of the Year, and This Wild Life.
---
THIS WILD LIFE
"Did you forget the way you felt in my bed?
The way it felt when I said that you're all I have
Did you forget to pack your heart when you left?
When we're apart I'm a mess, but you're all I have.."
The night kicked off with This Wild Life, the self-proclaimed "Hot Topic Mumford and Sons". The folk/indie duo performed an emotionally charged acoustic set for the eager audience. What may have started out as, "Who is This Wild Life?" ended with an overwhelming applause. This Wild Life undoubtedly earned some new fans this evening!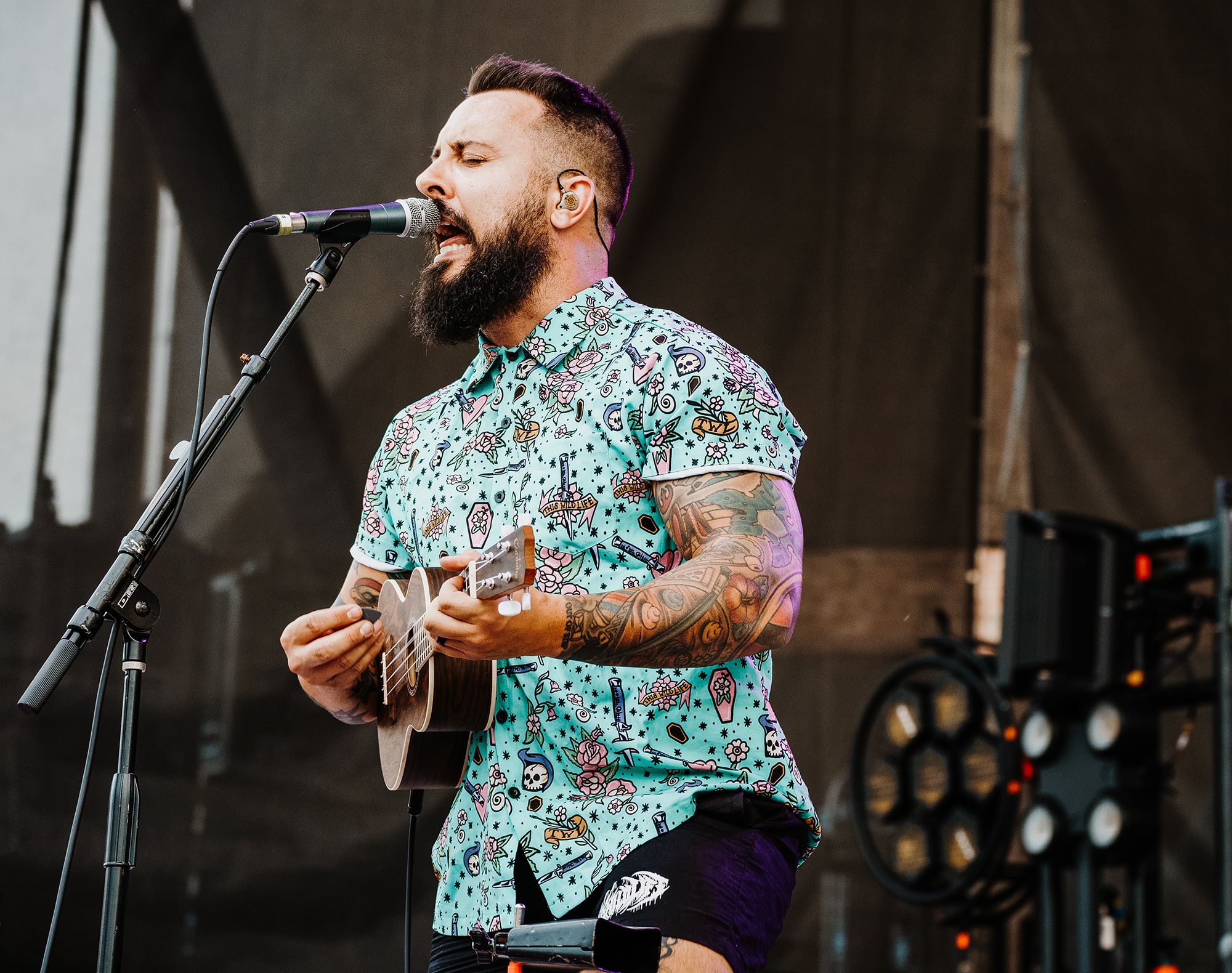 SETLIST: No More Waiting // Catie Rae // I Miss You (blink-182 cover) // Headfirst // If It's Cool With You I'm Done Being Through
---
STORY OF THE YEAR
"We'll make the same mistakes
I'll take the fall for you
I hope you need this now
Cause I know I still do..."
As the lights dimmed, Story of the Year emerged on stage . Formed in 1995 (originally under the name 67 North), Story of the Year has been a force in the emo/pop-punk scene since the release of Page Avenue in 2003.
The band performed a lively set, and were nothing short of a force of nature onstage. I was truly impressed by their energy and excitement!
Closing their set on a strong note, Story of the Year unleashed their most well-known hit, "Until the Day I Die." The crowd erupted into a sea of voices, passionately singing along to every word. With their electrifying performance, the band proved that they are still, indeed, the "Story of the Year" and left their fans eagerly awaiting their next chapter.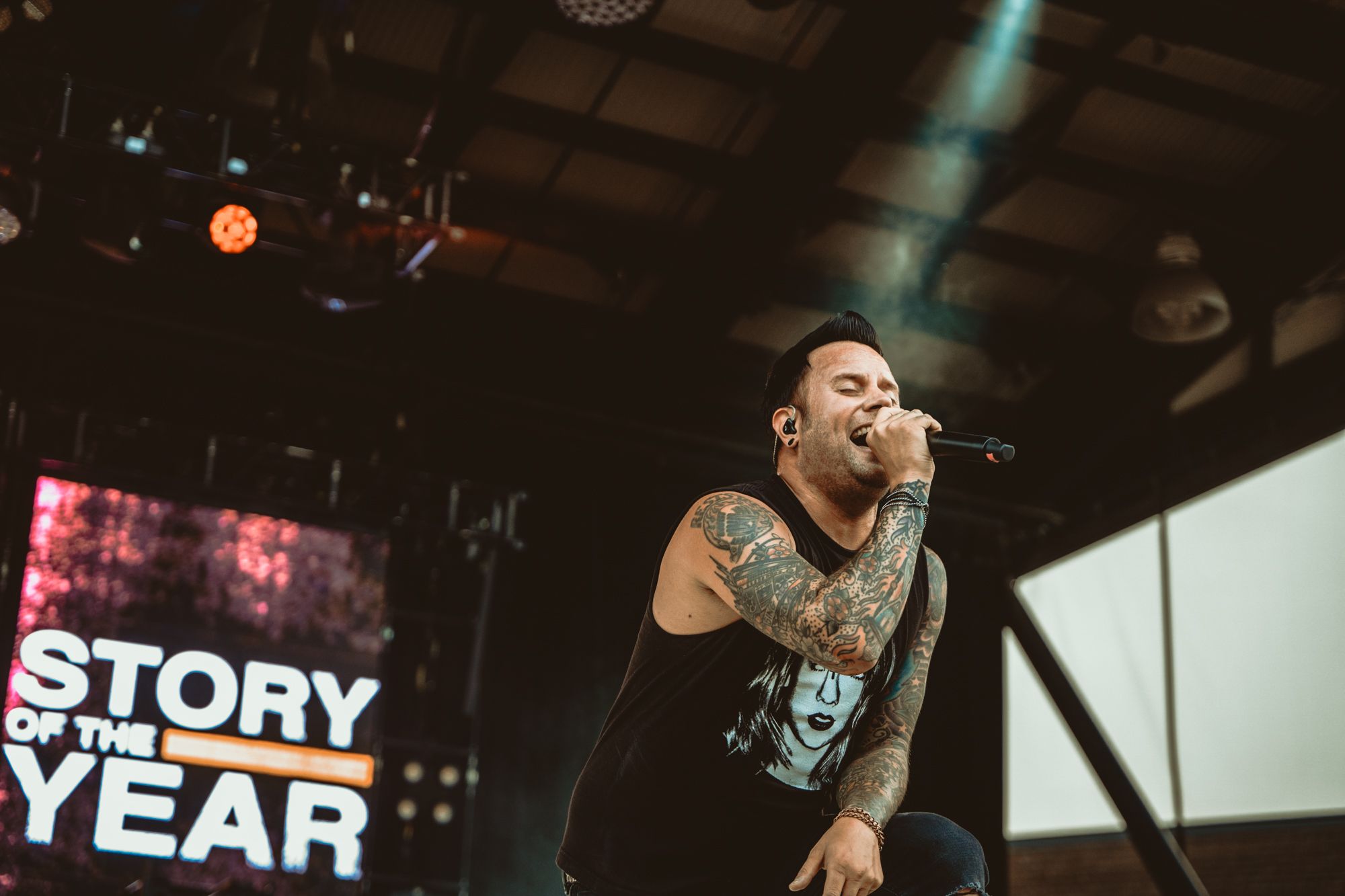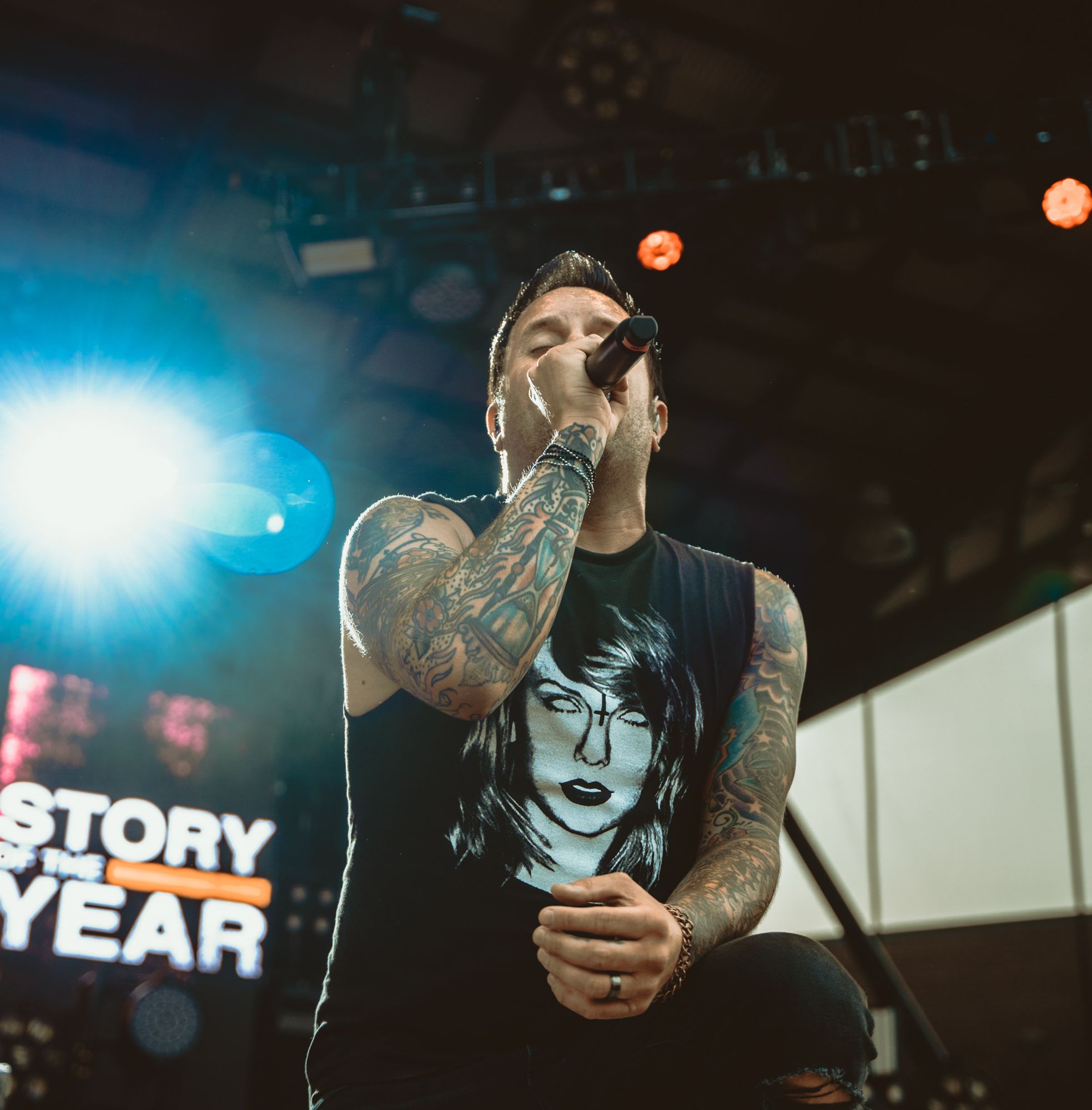 SETLIST: And The Hero Will Drown // The Antidote // Anthem of Our Dying Day // War // Real Life // In The Shadows // Until The Day I Die
---
MAYDAY PARADE
"I can't forget you
(Let's sleep alone tonight)
I know you want me to want you, I want to
(With no one here just by your side)
But I can't forget you
(Sleep alone tonight).."
The stage was set, the lights dimmed, and the crowd erupted in anticipation as Mayday Parade took the stage. As a longtime fan of the band, I was excited to see them perform live to experience their energetic and heartfelt music. And, let me tell you, they certainly did not disappoint.
Mayday Parade proved why they are considered one of the best bands in the pop-punk genre. If you ever get the chance to see them live, don't hesitate. It's an experience that will leave you with lasting memories and a deeper appreciation for their music.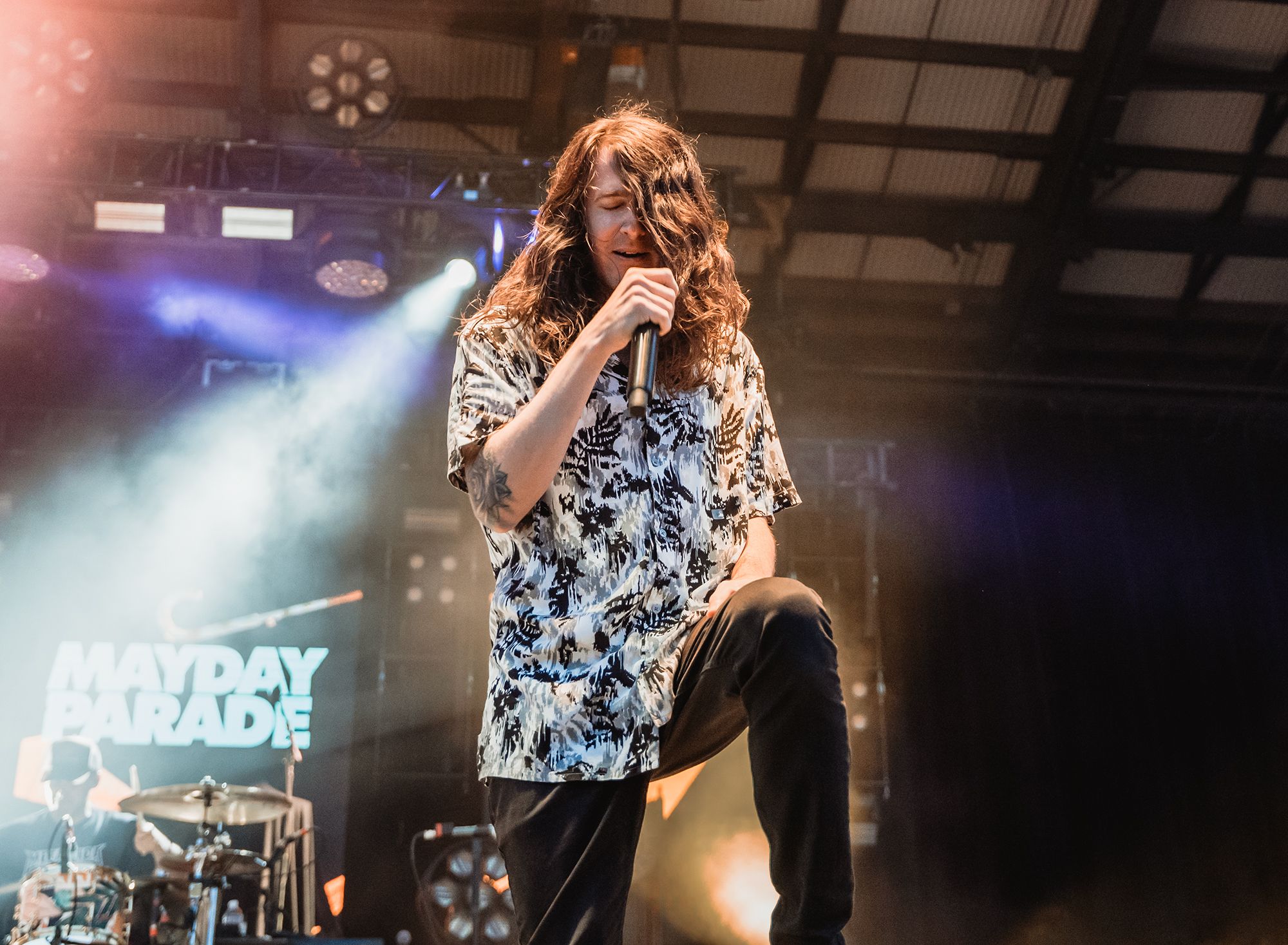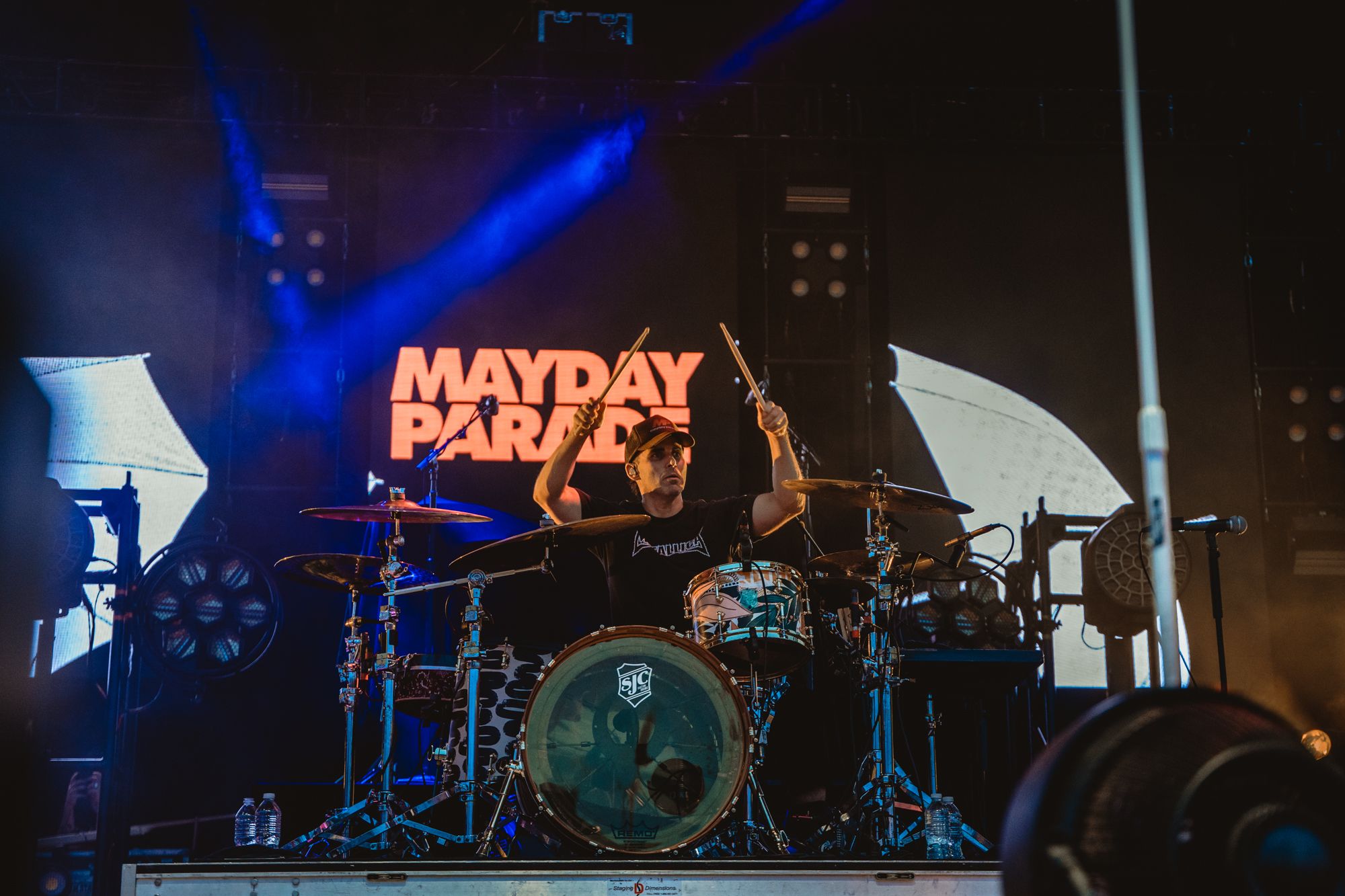 SETLIST: Oh Well, Oh Well // More Like a Crash // Anywhere But Here // Piece of Your Heart // Got Me All Wrong // Jersey // Jamie All Over
---
YELLOWCARD
"We're lookin' up at the same night sky
Keep pretending the sun will not rise
We'll be together for one more night somewhere somehow..."
Yellowcard finally emerged on stage to a positively deafening applause! They opened their set with "Way Away", which is also the first track on Ocean Avenue. As the first notes resonated throughout the venue, a wave of energy swept over the crowd, instantly transporting everyone back to their teenage years. The band's energetic stage presence ignited a sense of euphoric nostalgia that carried throughout the entire performance.
Through their infectious melodies, heartfelt lyrics, and captivating stage presence, the band created an atmosphere that resonated deeply with fans. Yellowcard's performance reminded us why their music continues to hold a special place in the hearts of so many, making this concert an experience that will be cherished for years to come.
SETLIST: Way Away // Breathing // Lights and Sounds // Believe // Rough Landing, Holly // Fighting // Five Becomes Four // Holly Wood Died // One Year, Six Months // Hang You Up (with Derek Sanders) // Empty Apartment // Childhood Eyes // Light Up the Sky // Always Summer // Awakening // Back Home // With You Around // Only One // Ocean Avenue
---