Yungblud, formally known as Dominic Harrison, took over the TCU Amphitheater at White River State Park last Saturday. The show in Indianapolis was one of the 26 dates on the North American leg of Yungblud: The World Tour. I was honestly very excited about this concert, knowing many of his songs and knowing his relationship with the LGBTQ+ community.
Yungblud originates from Doncaster, UK, and released his Freshman album 21st Century Liability in 2018. Shortly after, he performed several dates on the final Vans Warped Tour, which led to a rise in his popularity. His feature on Machine Gun Kelly's "I Think I'm Okay", which is now certified 2x Platinum in the US, exploded on TikTok over the summer of 2019. His most recent single, "Lowlife", was released on May 30th. The track already has more than 3 Million streams on Spotify.
The lineup began with up and coming pop punk singer Emmyn Callerio, known as Games We Play. Emmyn was joined by touring instrumentalists Kyle Fink and Chase Vernon. I actually saw Games We Play on a different tour last month, and I enjoyed their set equally as much this time around. The energy inside of Kyle and Chase, matched with the passionate vocals of Emmyn, started the night off as perfectly as possible.
Setlist (Via Setlist FM)
Get a Job
Deadbeat
Mr. Brightside (The Killers Cover)
Hey Ben
I Hope You're Happy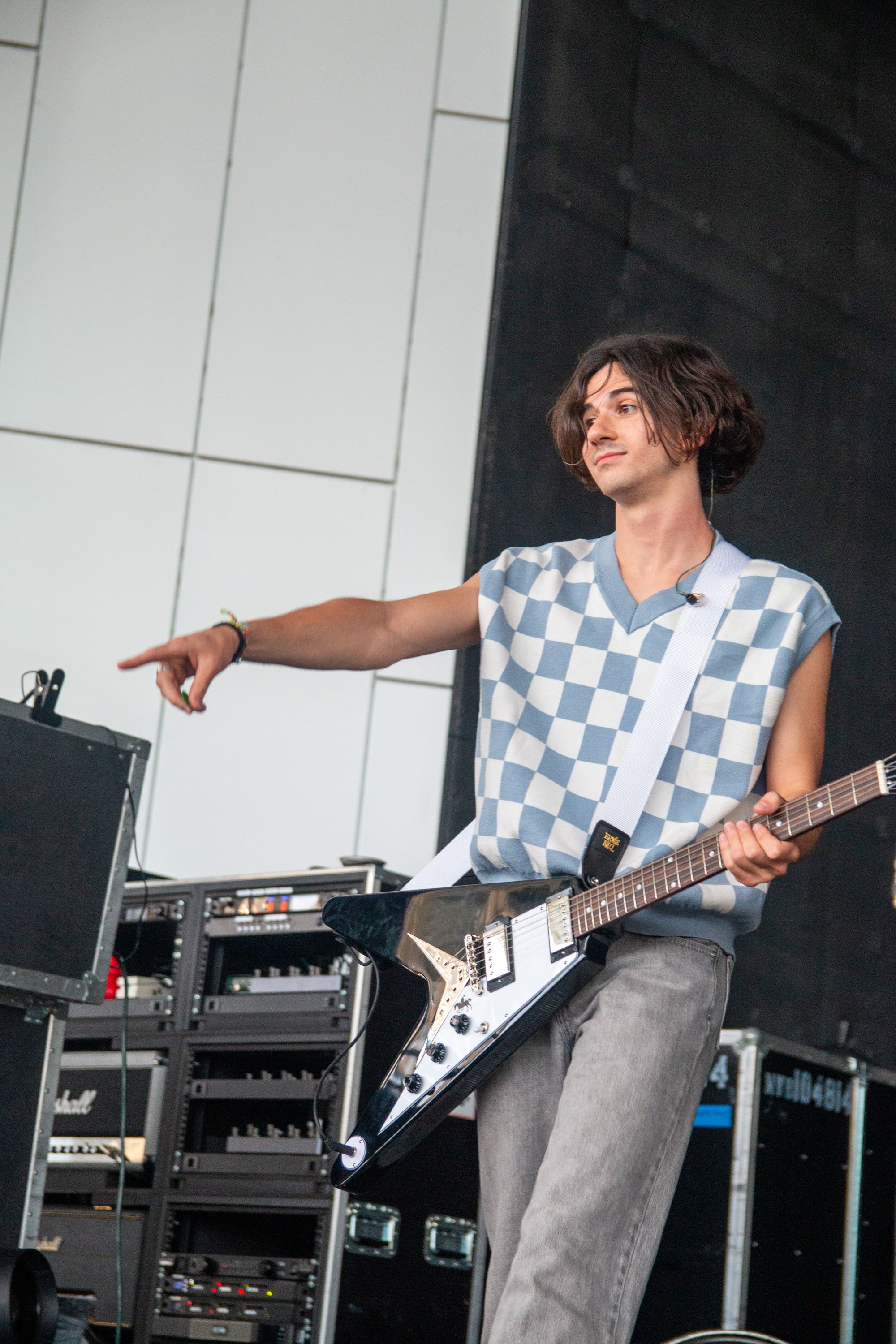 Before the second act graced the stage, down came a deep green backdrop reading, We are The Regrettes, nice to meet you. I couldn't help but bop my head during their entire performance. The Regrettes are made up of Lydia Night, Genessa Gariano, Brooke Dickson, and Drew Thompson. The group's performance received an incredible response from the crowd, and I was blown away myself.
Setlist (Via Setlist FM)
California Friends
Monday
Nowhere
Dancing on My Own
Pumpkin
Barely on My Mind
Dress Up
Seashore
Poor Baby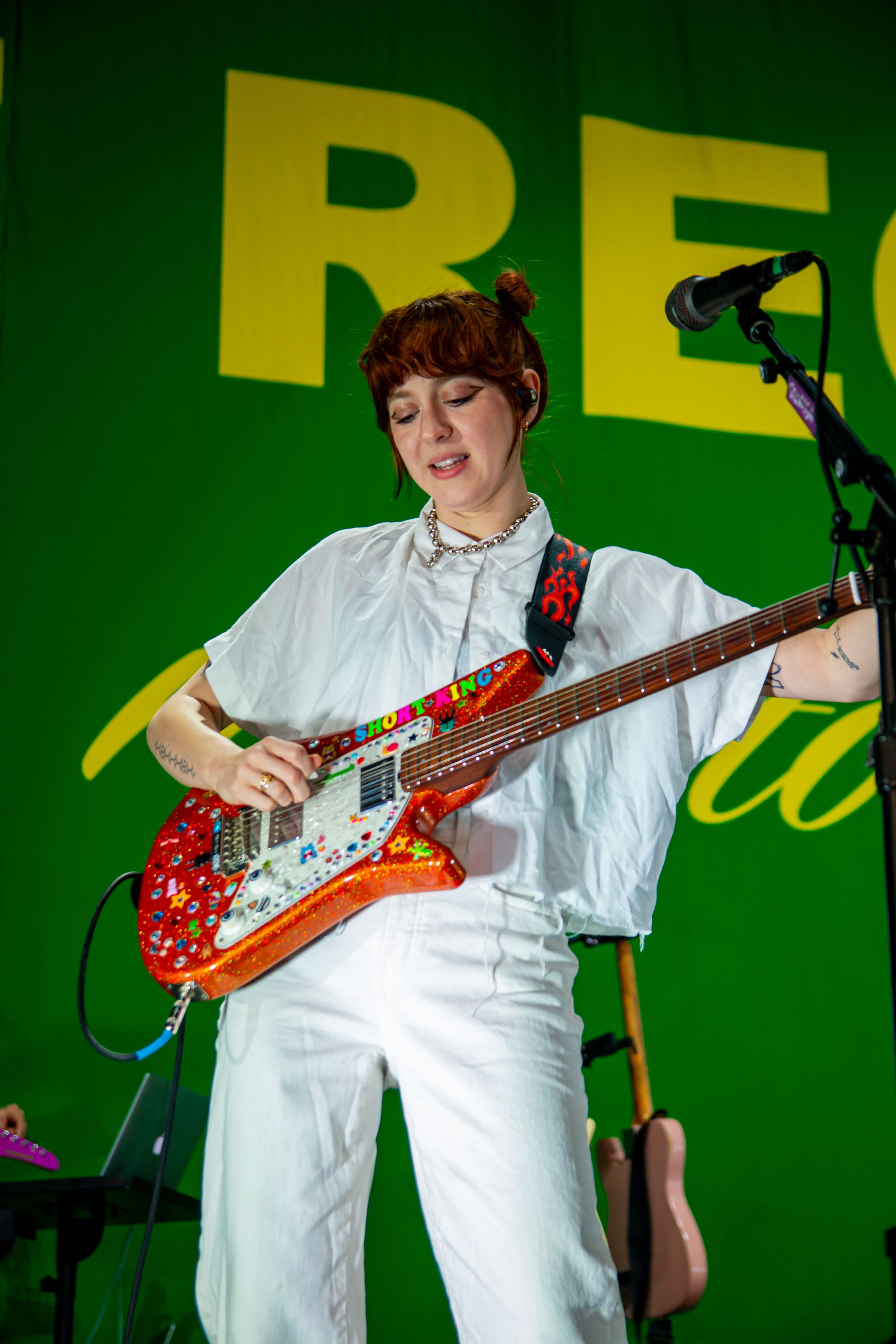 Finally, the long-lasting anticipation in the room dissipated as the lights went down, and the tension in the air was replaced by near-deafening screams. Dominic sprinted out onto the stage, and I am not exaggerating when I say he did not stop running. I need to know his step count per show because his energy is out of this world. The 14-song set began with "21st Century Liability", the title track from Yungblud's first album.
Per the tradition of the tour, about halfway through the night, Dominic pulled a fan out of the crowd and gave her an ultimatum. Carly was asked which song she wanted to hear next: "Doctor, Doctor" or "Psychotic Kids". She chose "Psychotic Kids", and based upon the eruption of cheers from the crowd, I would say they approved of her decision.
Before the show could end, Yungblud was sure to send it out with a bang. He made his way into the middle of the pit and proceeded to take photos and dance with the hundreds of fans surrounding him. He also spoke on his recent decision to put all of his earnings from the tour back in so that fans have access to affordable tickets. The passion that radiates from him is astounding.
If you have a chance to attend any of the remaining dates on this tour, you are able to purchase tickets for $20 (including fees). I suggest you take the chance and prepare for a night full of headbanging and dopamine.
Setlist (Via Setlist FM)
21st Century Liability
The Funeral
Tissues
parents
California
strawberry lipstick
fleabag
Psychotic Kids
Anachrist
Polygraph Eyes
Sweet Heroine
I Think I'm Okay
Lowlife
Loner