On a Saturday night , Any Given Sin, Shallow Side and Ovtlier brought the "Sinful Side" tour to the Montage Music Hall. The "Montage" is a smaller sized venue in the heart of the city. It is really a treat to see these bands at a venue of this size! This would be stop number four of a fourteen date tour of the Eastern U.S. Kicking the show off at 6:45 pm were two local bands, Drama Scream and A Greater Danger, getting the audience pumped up for the headlining acts that were soon to follow.
---
Any Given Sin
Maryland based rockers, Any Given Sin took the stage next. The band was celebrating their recently released first album "War Within" and played hard right from the start. Playing fan favorites "Calm Before The Storm", "Insidious", "Another Life" and "Dynamite", the band was on fire. Frontman Vic Ritchie delivered a strong vocal performance, while Mike Connor / guitar, Rich Stevenson / bass and Mike Showalter / drums were equally as good. The group's fan base "Sinners" were present at the venue in full support of the band. The group strongly connected with the audience throughout their powerful performance!
Any Given Sin are; Vic Ritchie - vocals, Mike Conner - guitar, Rich Stevenson - bass, Mike Showalter - drums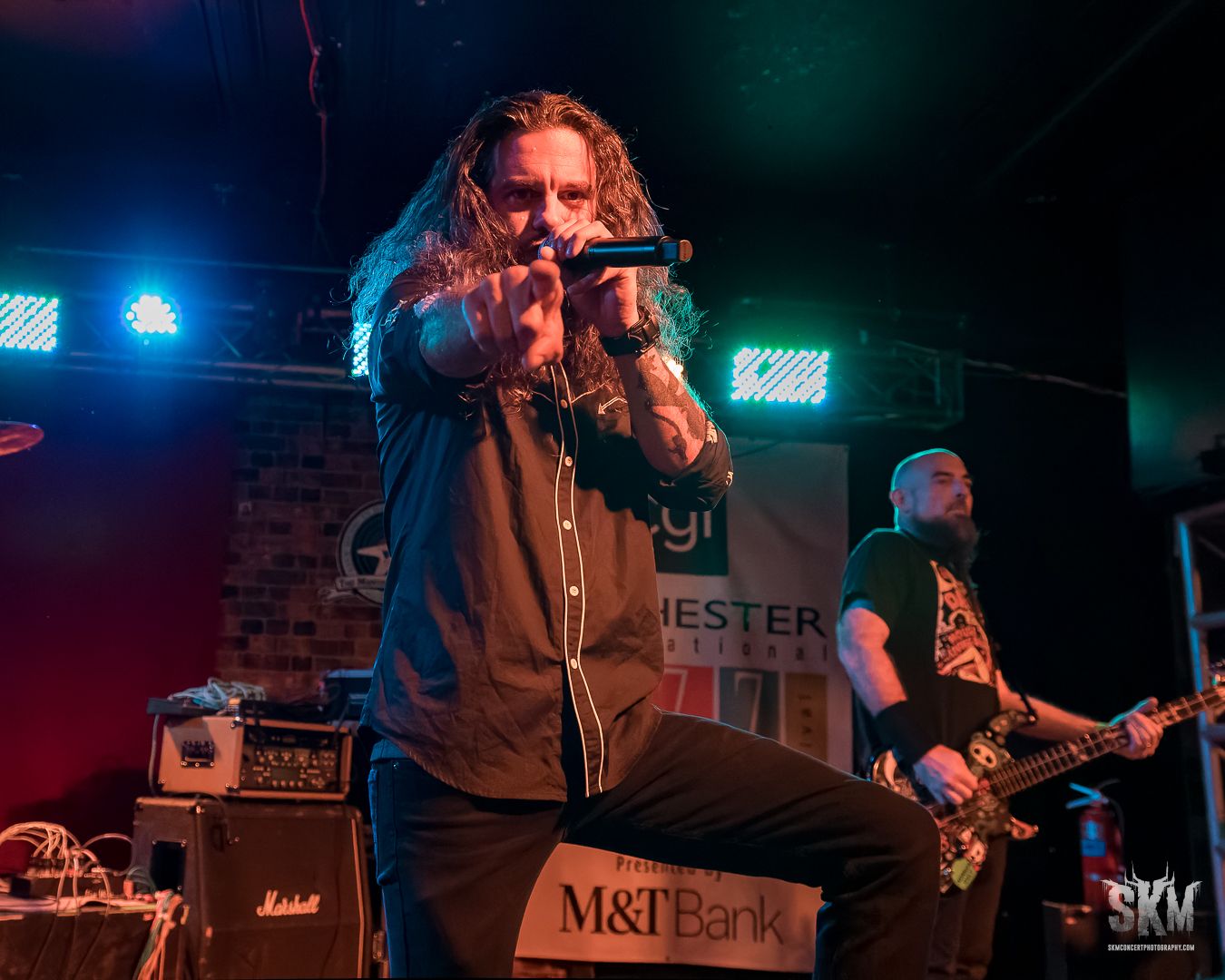 ---
Shallow Side
Hitting the stage next was Shallow Side from Cullman, Alabama. Their new song "You're the Reason" recently charted at #40 on Billboard's Mainstream Rock charts. Starting their set with the popular song "Sound the Alarm" the band played with high energy throughout the night. They played a really cool cover of the song "Renegade" originally played by Styx. Singer Eric Boatright toyed with the crowd throughout the show and was on point with his sound. Cody Red (guitar), Sam Bower (bass), and Heath Fields (drums) were clearly having fun on stage. With boundless energy, hair flips and gritty vocals they were fun to watch.
Shallow Side are; Eric Boatright - vocals, Cody Red - guitar, Sam Bower - bass, Heath Fields - drums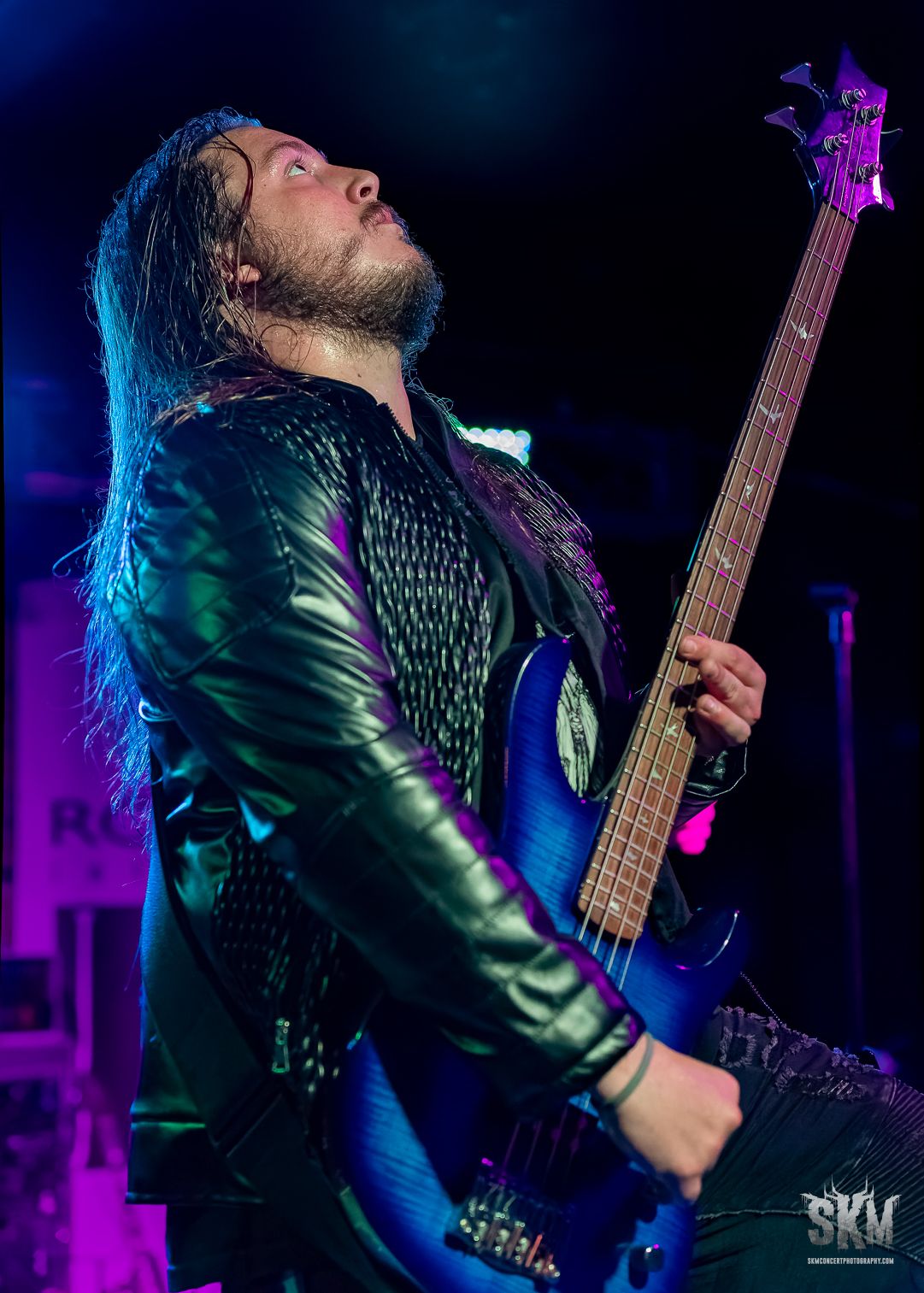 ---
Ovtlier
Up next was Rochester, NY's own Ovtlier. Kicking off their set with "Buried Me Alive" the band commanded the attention from the audience right from the start. With a larger than life sound the hometown heroes delivered an exceptional performance throughout their set. Vocalist Joey Arena had the fans in his hands from the first song. He sang with passion and a purpose, while delivering his message. Kane Buckley played the guitar fiercely, shredding his solos and chords. Nolan Hayes, bass, hammered his notes while flying around on the stage and drummer Mike Wilkinson quietly held it all together in the back. A stand out song for me was the new single "Heartless" the powerful message was clear and the delivery was truly felt by the audience. Ovtlier played an intense meaningful set that will not be forgotten!

Ovtlier are; Joey Arena - vocals, Kane Buckley - guitar, Nolan Hayes - bass, Mike Wilkinson - drums