In preparation for their upcoming album, Mondegreen, indie pop band Boston Flowers have released a brand new single entitled "Man On Mars." An upbeat song with an infectious melody, the introspective lyrics of "Man On Mars" encourage living life to the fullest and with a sense of community. Out September 13, Boston Flowers will also be celebrating the release of Mondegreen with a special release day show at Arlene's Grocery in New York.
Based in Brooklyn, New York, Boston Flowers consists of Brad Flowers on vocals, lead and rhythm guitar, and bass, and CJ Kostaras on drums. The band's name was inspired by Austin Powers, rhyming theirs with that of the iconic film character to give their identity a touch of groovy nostalgia. Combining the fiery spirit of alternative rock with catchy pop hooks and the experimental freedom of indie, Boston Flowers pulls influence from a wide range of musical styles to create a distinctive and captivating sound. Mondegreen will be the band's first-ever full-length release.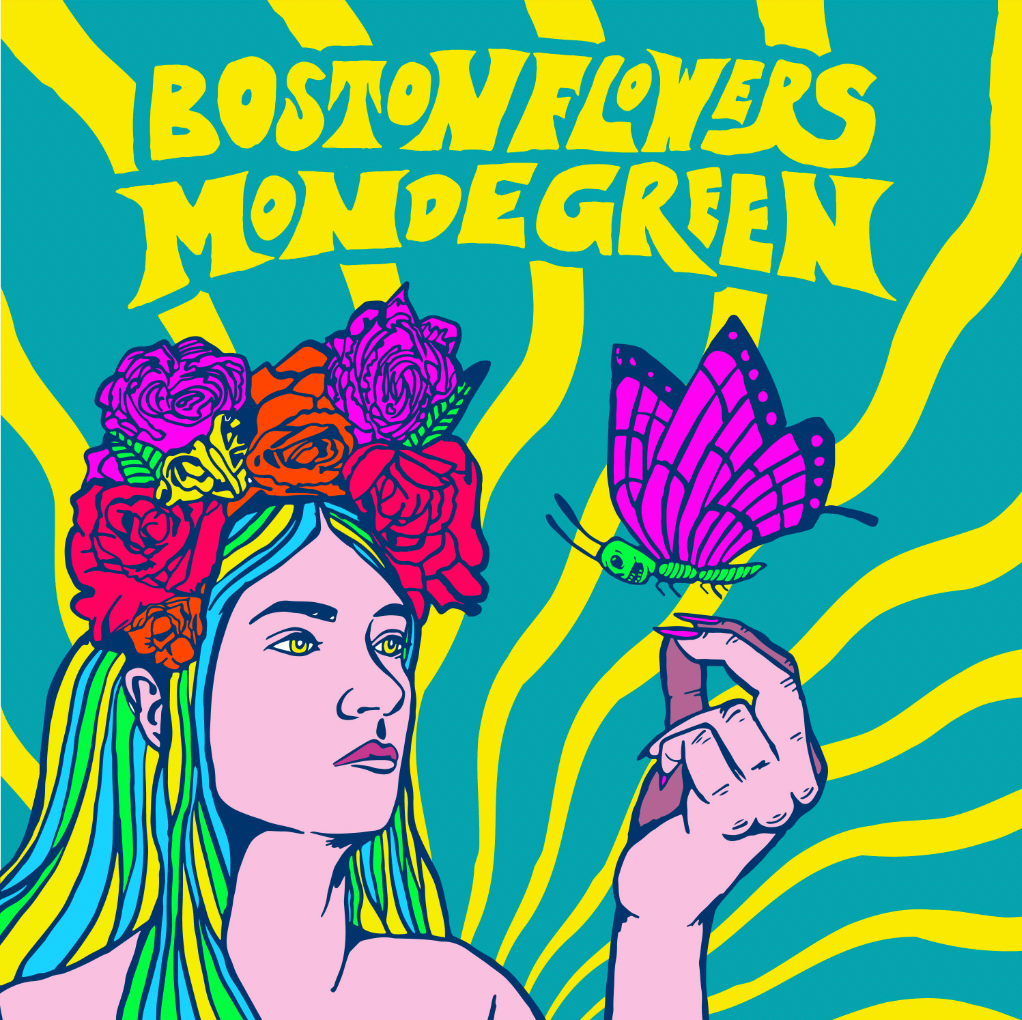 Released on August 15, "Man On Mars" is the first track the band has shared from their upcoming album. Animated instrumentals help create a zestful ambiance that makes it impossible to sit still while listening. However, lyrically Boston Flowers takes a more pensive approach for "Man On Mars." Opening up about the song, the band shared, "Being in a busy city (like New York City) and working in a workplace with multiple moving parts, Man On Mars touches on the interpersonal connections we must find to make it through each day, and growing a temporary armor to keep the bad away."
"Man On Mars" begins with jangly guitars and funky bass from Brad Flowers that seamlessly blend with CJ Kostaras' lively drumming to give the song an irresistible high energy right from the start. As the vocals quickly join in, Brad Flowers' mellow voice further cements the track's positive vibes, his smooth crooning adding a touch of comfort to the contemplative lyrics. The zeal and vibrancy of "Man On Mars" are maintained throughout the entire track, giving it a danceable quality that will have listeners grooving along the whole time.
With the release of "Man On Mars," Boston Flowers flawlessly showcases the unique combination of indie, pop-rock, and alternative they've become known for. The band's one-of-a-kind sound establishes them as one of Brooklyn's most promising and exciting up-and-coming artists. Make sure to check out Mondegreen by Boston Flowers on September 13. If "Man On Mars" is meant to set the bar of expectations for the rest of the album, then great things should be anticipated.
---
Follow Boston Flowers: Instagram, TikTok, & YouTube
Feature Image Provided by Courtesy of Big Picture Media