Filipino-British bedroom pop star beabadoobee surprised fans last week when she announced a collaboration with Icelandic-Chinese jazz singer Laufey. The result of their time together in the studio, "A Night to Remember", is an enchanting and sultry single that showcases both performers' simple yet masterful sentimental songwriting.
This new track is the cherry on top to a stellar year for the pair. At the start of 2023, beabadoobee's endearing "Glue Song" became a viral hit on TikTok and propelled her career to greater heights. This online success set her up for many live appearances throughout the year – including as support for a run of shows on the U.S. leg of Taylor Swift's The Eras Tour. Meanwhile, Laufey's record-breaking sophomore album Bewitched, released on September 8 2023, is the biggest debut for a jazz album in all of Spotify history. She celebrates today's release by kicking off a sold out U.S. tour with support from Adam Melchor.
In a statement, Laufey said "[t]here are so many songs about being rejected as a woman and this song is about being on the other side of the coin – having one great night and then walking away". Reclaiming the narrative through this very tender melody is an act of female liberation, and upon a deeper interpretation, it can be an act of representation as well.
Both artists have Asian heritages, and historically Asian women have widely been casted by media as either undesirable geeks or exotic beauties, or somewhere in between. These portrayals have negative and harmful undertones. Rarely did the Asian character get swept off their feet by the hot and heroic character. The narrative only started shifting on a mainstream basis in the late 2010s. Here, within the few minutes of "A Night to Remember", listeners can hear proof of how much has changed over almost a decade. The Asian girls get their main character romance and have all the power in the story.
The soft bossa nova production of beabadoobee and Laufey's joint effort acts as the perfect blend of each of their voices. Neither artist is overpowering the other; they are on an equal and empowering playing field – such is sisterhood. They have sonically captured the cinematic warmth of passion and the power of femininity, seamlessly marrying both of their musical styles with gentle guitar and silky strings.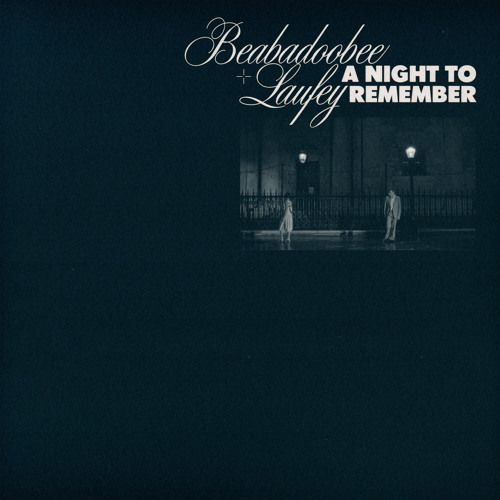 Photo Source: Press Here Publicity