by Melanie Bryan
One thing that I've learned over the past few years is that when Beartooth tours near you, you make time for it, no matter what. Beartooth puts on a killer show, and I knew this tour would be no different, especially with co-headliners Trivium and support from Archetypes Collide. The energy in the air was positively electric as the crowds piled in, all sporting either Beartooth or Trivium merch. Though this isn't to say that I didn't see a couple Archetypes shirts in the mix!
---
First up were a rising metalcore band out of Arizona called Archetypes Collide. I was very familiar with them because our very own Senior Photographer Alyssa Moreau has been touring with them for the past 2 tours, and I had the opportunity to catch one of their shows last tour. The growth they've made since then has been incredible, though, and I couldn't wait to see them (and Alyssa) again.
Archetypes Collide kicked off the show with a bang! You could tell from the roar of the crowd that there were definitely some AC fans here! They brought the energy right away with a lively set, even throwing in a cover of Linkin Park's "In The End" so that everyone could sing along. I'm certain by the time they left the stage that they had a good portion of the crowd as fans, if they weren't already.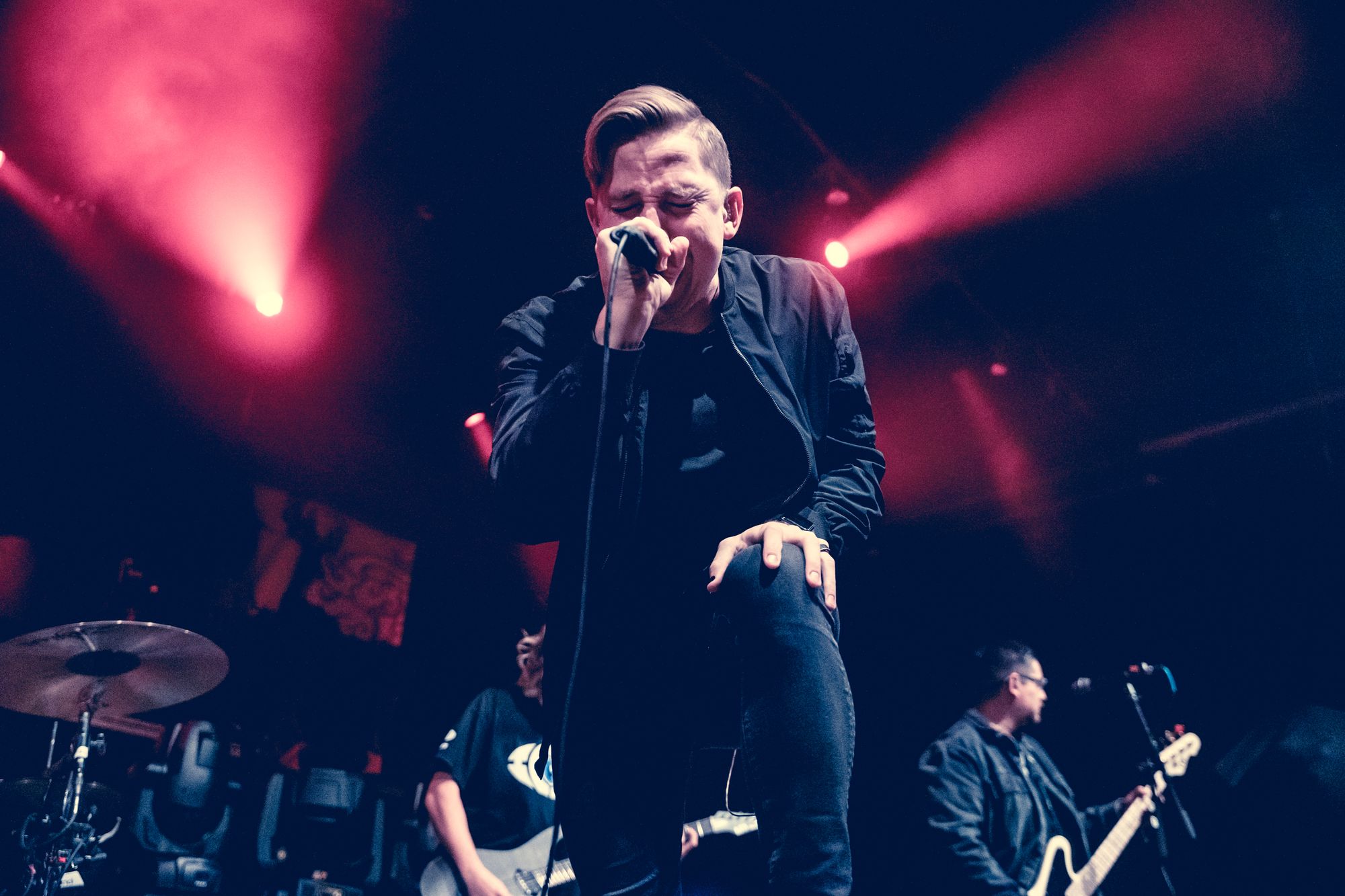 FOLLOW ARCHETYPES COLLIDE
---
Malevolence was pure, heavy, raw energy, but I couldn't help but notice (and love) the moments between growls where the vocalist would smile at the crowd. Moments like that are honestly my favorite to capture. Malevolence's set was pure chaos (in a good way!), and the crowd surfing officially began.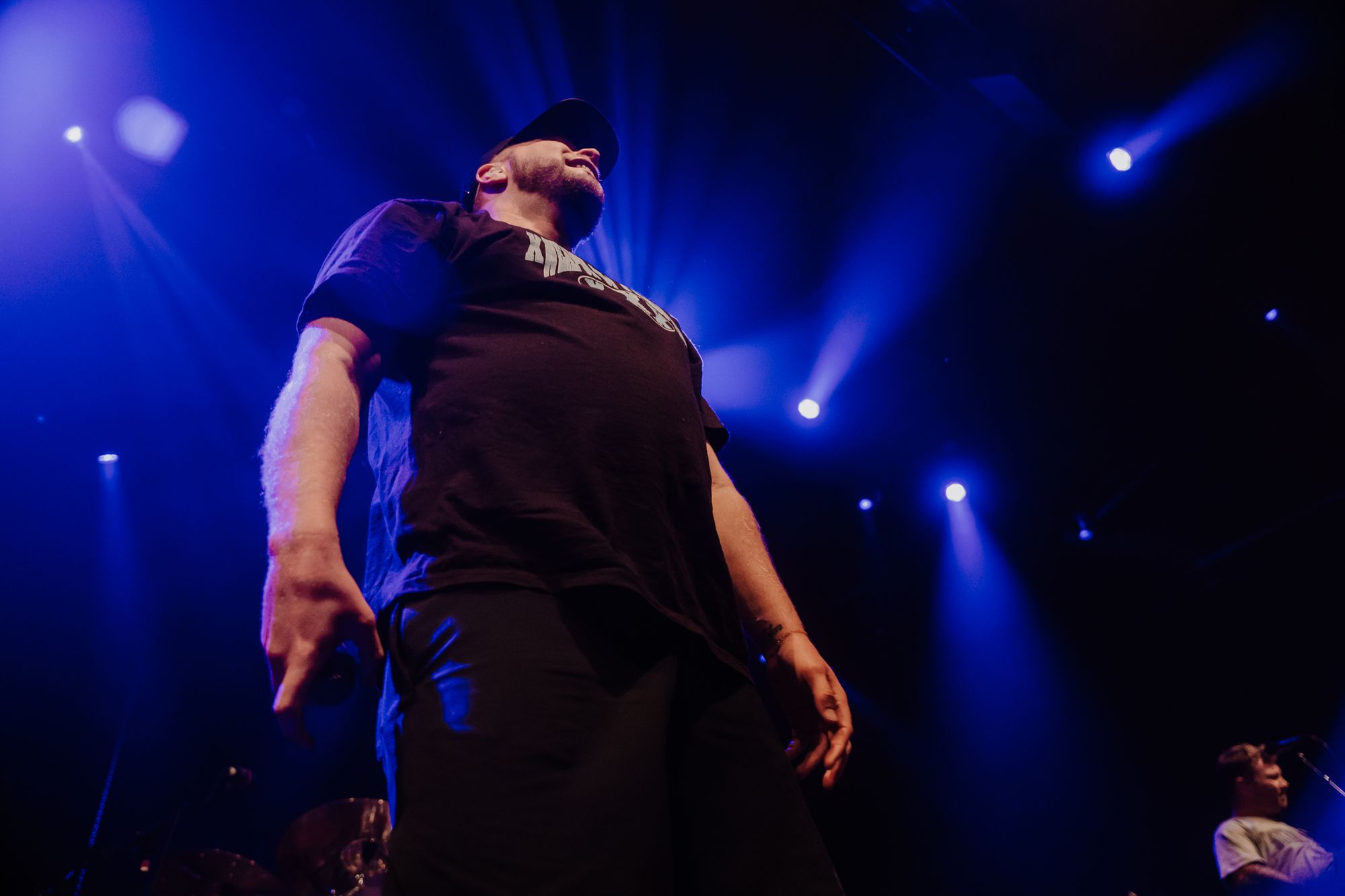 ---
Trivium is a heavy metal band out of Orlando, FL that have been positively dominating the metal scene since 1999. I had never seen them live, but had a feeling I was in for something special.
They took the stage next, much to the audience's excitement! I talked to a number of friends that were present for this show, and they overall seemed to be the most hyped for Trivium's performance.
I honestly was not expecting to enjoy their set as much as I did! Everything was phenomenal from start to finish. The energy was absolutely off-the-charts and the band was feeding off of every bit of the crowd's energy! I was truly blown away by how much fun their set was.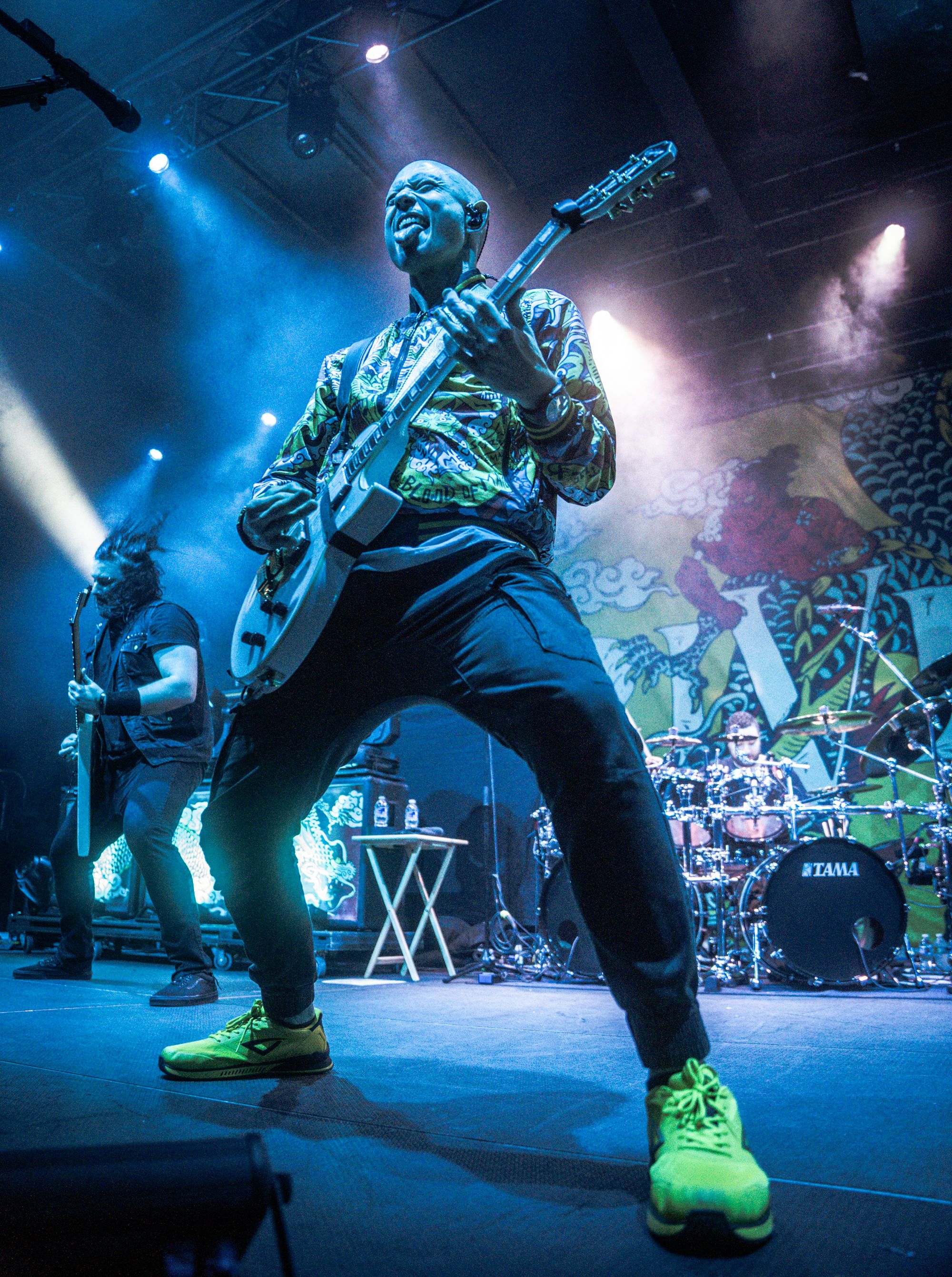 TRIVIUM is: Matt Heafy, Corey Beaulieu, Paolo Gregoletto, and Alex Bent
SETLIST:
Rain
Like Light to the Flies
Strife
Feast of Fire
Built to Fall
Down From The Sky
The Sin and The Sentence
Until The World Goes Cold
No Way Back Just Through
The Heart From Your Hate
In Waves
Pull Harder On the Strings of Your Martyr
FOLLOW TRIVIUM
---
Beartooth is a metalcore band that was formed as a side project in 2012 under the name NOISE while frontman Caleb Shomo was still in the band Attack Attack!. The side project, however, blew up far beyond his expectations and the rest is history! Today, Beartooth has a massive following all over the world.
At long last, the lights dimmed and the crowd roared. Beartooth members took the stage one by one, launching right into "Devastation". Vocalist Caleb Shomo took the stage last, exploding onto it like a pinball. He was a literal force of nature running around, jumping, spinning, and becoming one with the music. They, of course, played their latest single as well, "Sunshine!", as well as many other hits. There was certainly something in there to please any Beartooth fan, new or old.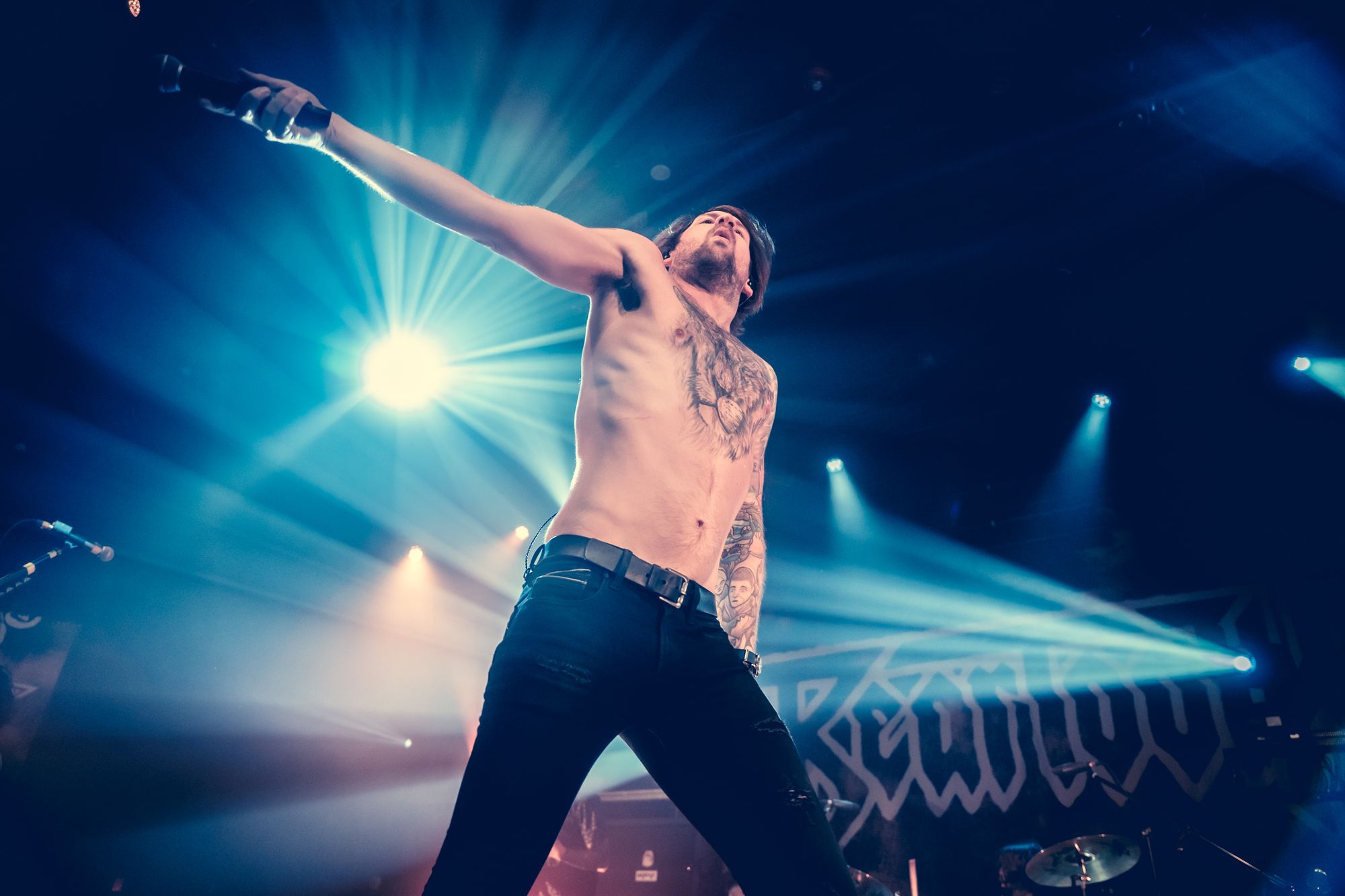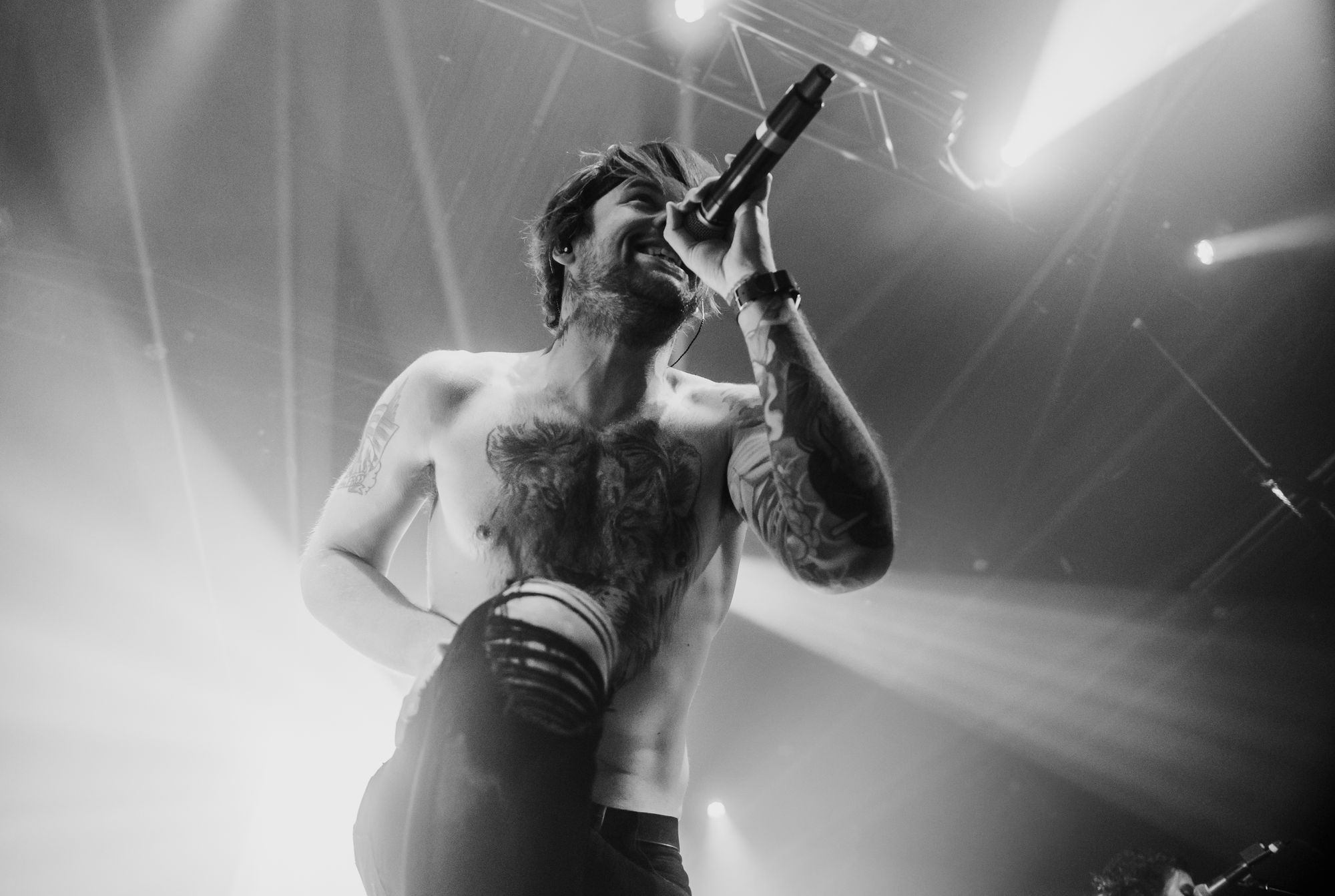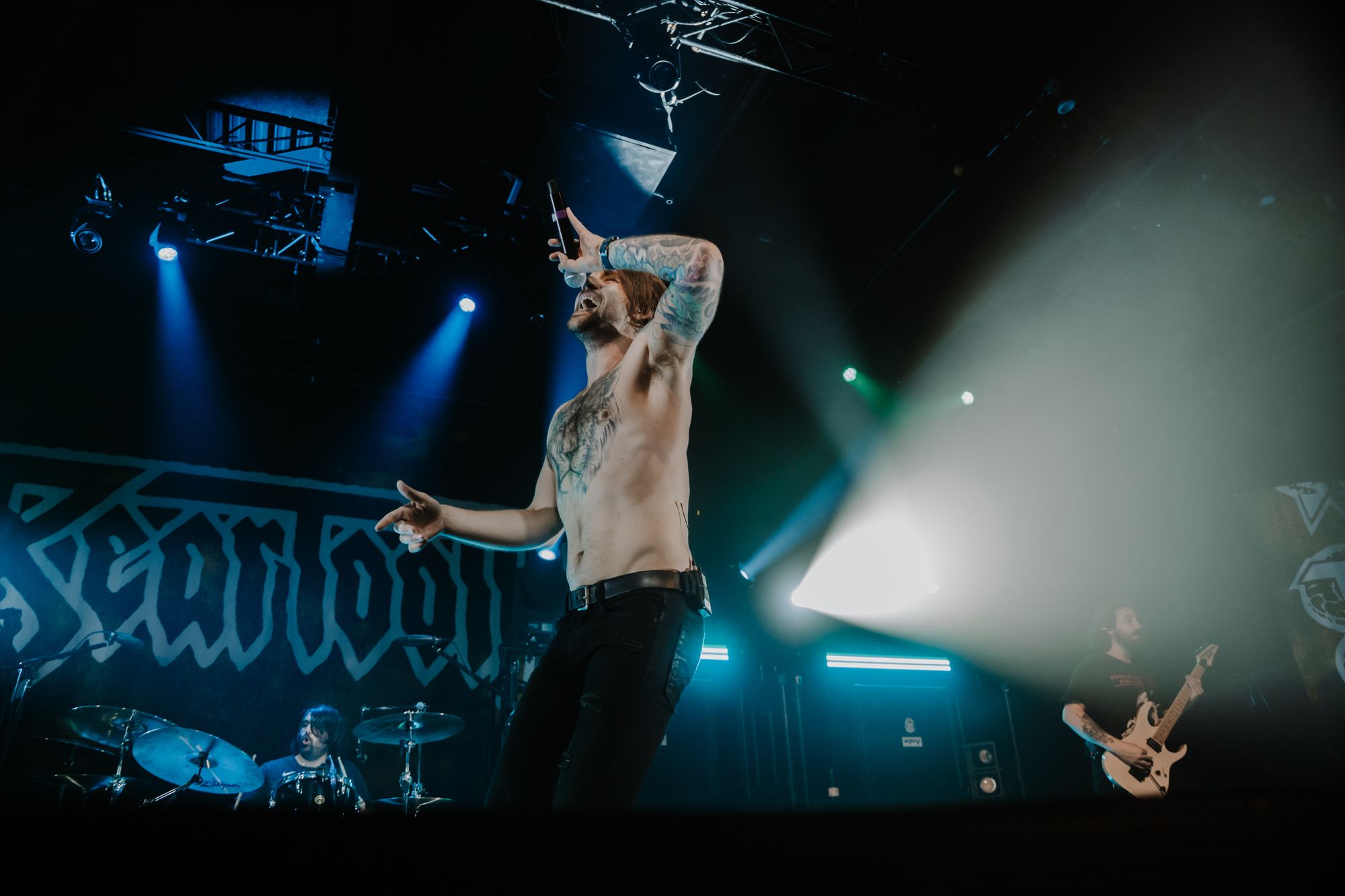 BEARTOOTH is: Caleb Shomo, Oshie Bichar, Connor Denis, Zach Huston, and Will Deely
SETLIST:
Devastation
Disease
Body Bag
Sunshine!
The Lines
Beaten In Lips
Bad Listener
In Between
You Never Know
Hated
Riptide
The Past is Dead
The Last Riff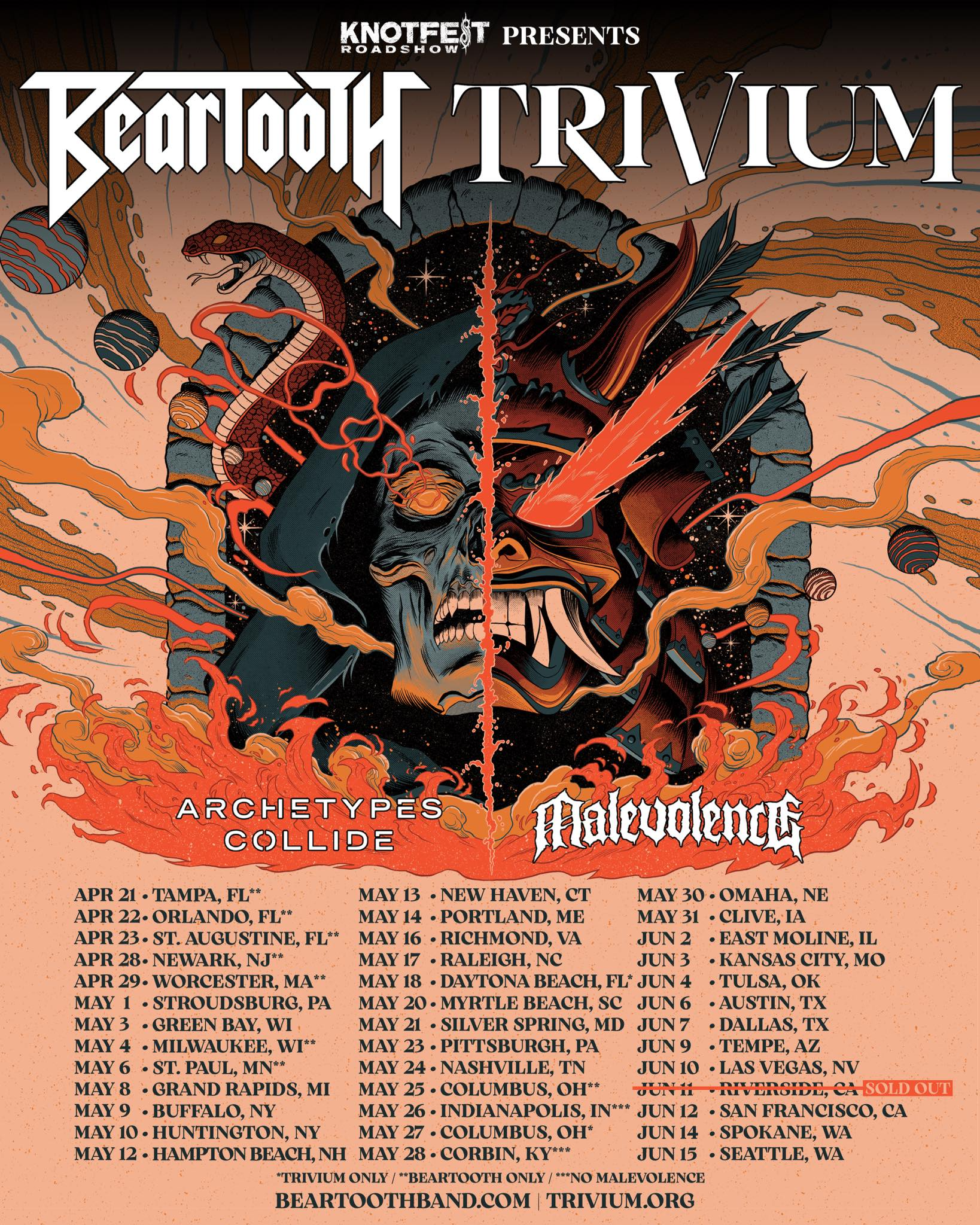 FOLLOW BEARTOOTH