Photos by Melanie Bryan / Intro by Taylor Dakota
Sueco brought his Wasted Space tour to Cat's Cradle in Carrboro, NC this past Friday, bringing along Teenage Disaster for the ride. And with both artists radiating infectious energy and raw talent, the show's power was apparent across every attendee's face.
Beginning his music career as a producer, Sueco the Child, commonly known simply as Sueco, first garnered attention as a rapper when his 2019 single "fast" blew up on social media. Since then, he's signed to major label Atlantic Records, released two albums (2019's Miscreant and 2022's It Was Fun While It Lasted), and was even featured on the Sonic the Hedgehog movie soundtrack. But what makes Sueco so unique is the way his music incorporates an alternative/pop-punk sound into his rap-style delivery of lyrics.
The venue's lights dimmed, and the night officially kicked off. Thorne Aleksandr Baker, better known as Teenage Disaster, took the stage first. He was a whirlwind of energy, and definitely got the crowd riled up for Sueco. I wasn't familiar with his music before tonight, but he definitely gained a new fan!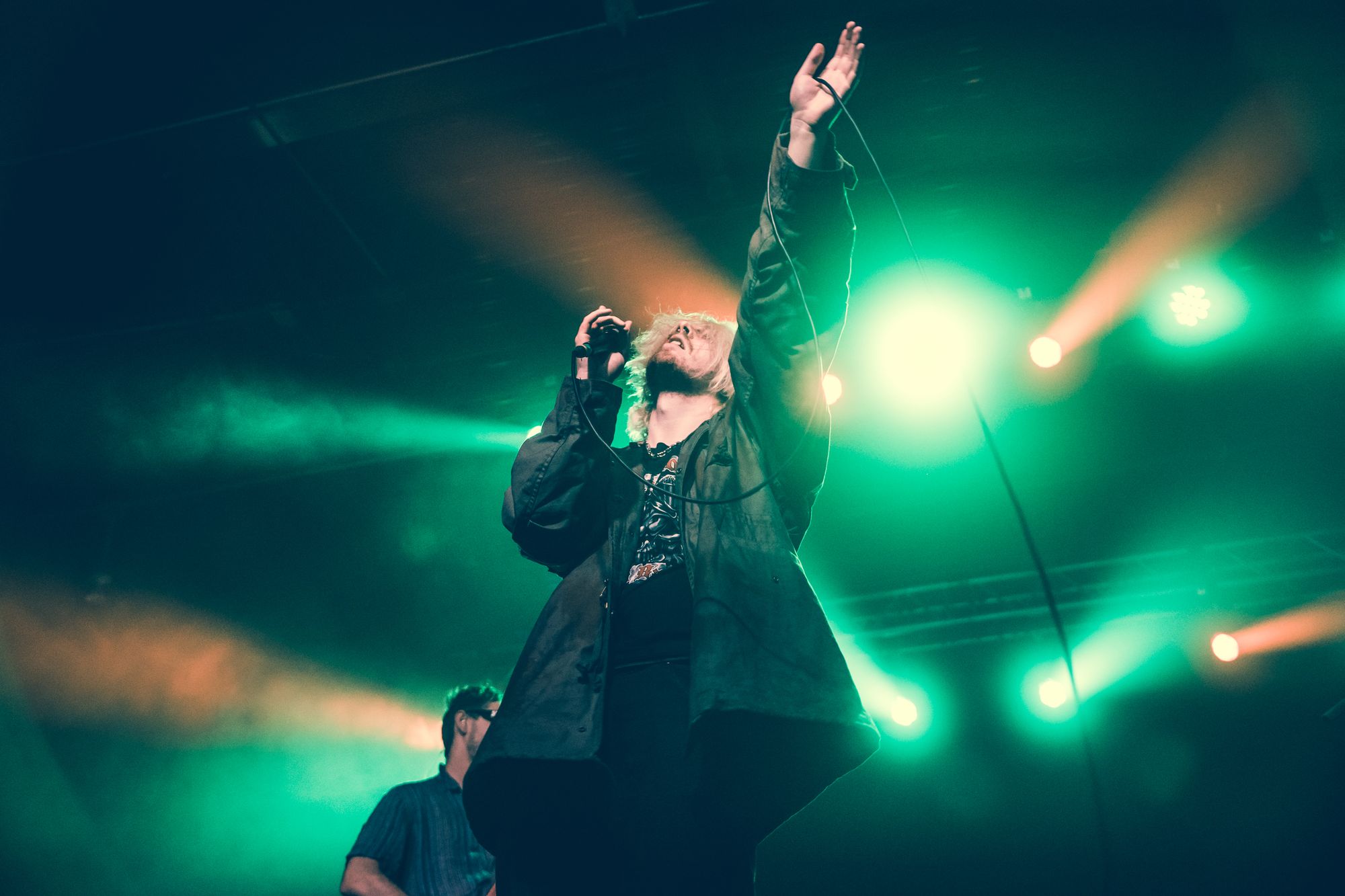 ---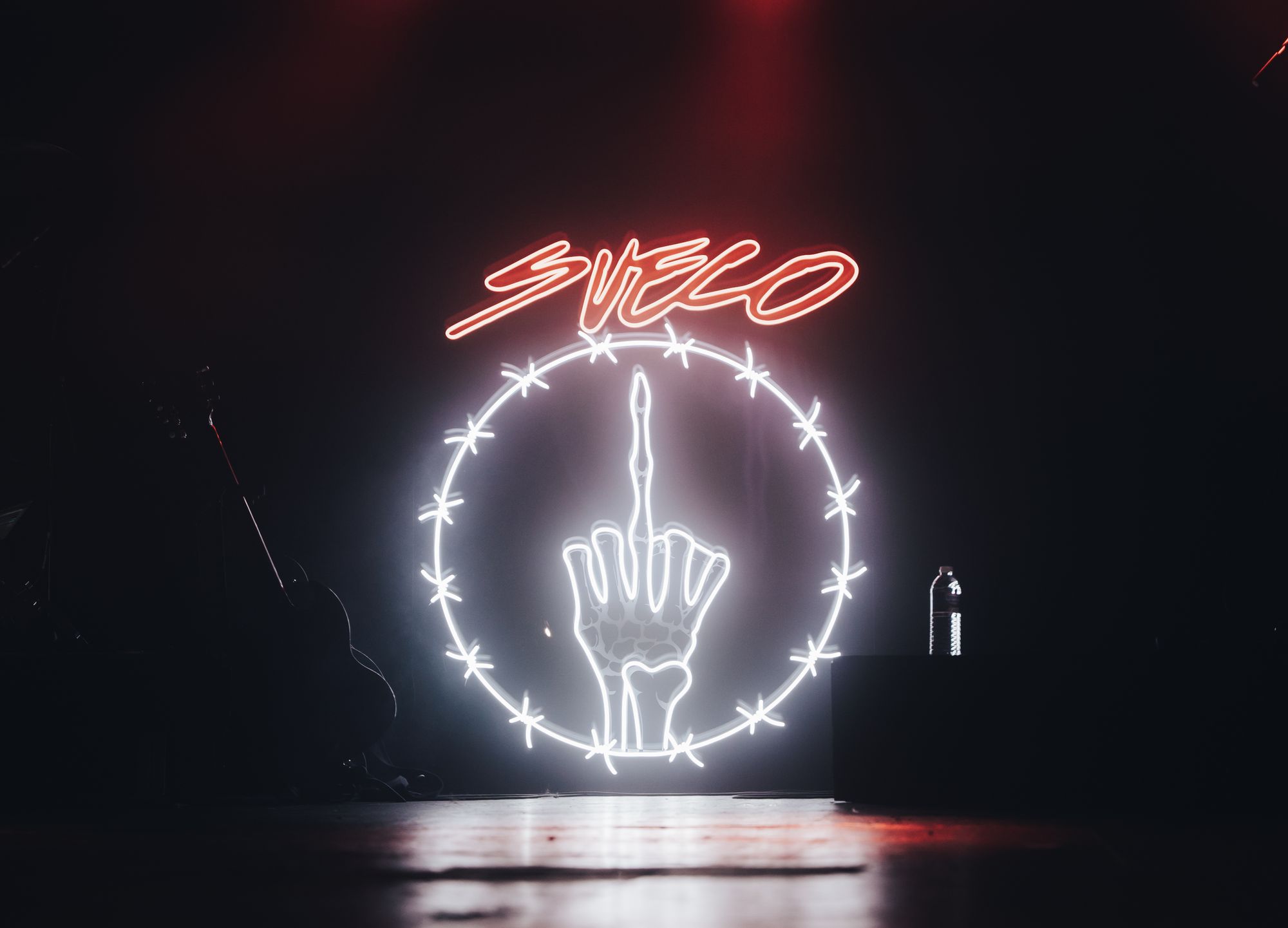 Sueco's light flipped on as he ran onto the stage, and the audience responded by erupting into a deafening roar. His energy was positively infectious as he began an incredible set of some of his biggest hits. A natural performer, he took every opportunity to interact with the crowd. During the end of "Story of My Life", he hopped into the crowd and started crowd surfing. Between songs, he noticed a paper that a fan held out towards him, and he paused to check it out. It was a drawing the fan had done of him, and he signed it for him. He mentioned how blessed he was to have a family like us, and went right into his next song.
Before playing the next song, though, he said to us:  "North Carolina, I've got a question for you! When's the last time you saw someone surf here??"
Some of us knew what was coming, but some didn't and were surpised as someone brought out a giant surfboard for him. They brought it into the crowd, and he hopped on, "surfing" as he sang "Next Ex".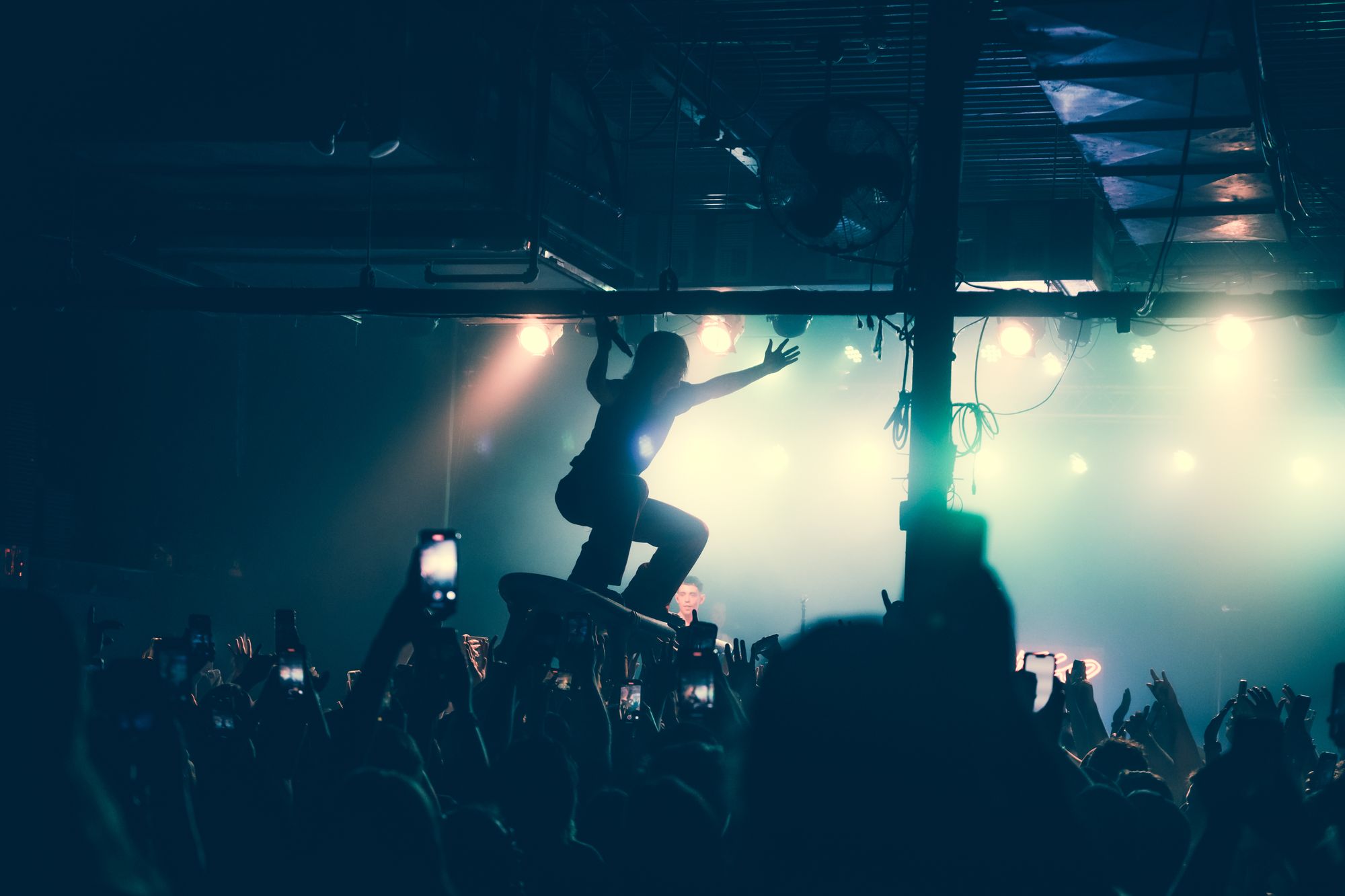 His guitarist, James, even came out to crowd surf between songs. Sueco then said to the crowd, "You've seen me crowd surf, and you've seen James crowd surf, now I want to see YOU crowd surf!" and the audience cheered. They happily obliged as fans began making their way across the crowd to the front.
When "fast" came on, he ordered everyone to open the pit up, and he hopped in, happily moshing with everyone, but not until after making sure that everyone knew that no matter what, if anyone falls, we pick them the fuck back up.
Sueco is an incredibly talented performer and one of my favorite artists, so I will always go out of my way to catch any of his shows, and I highly suggest you do the same! The Wasted Space tour is still going on, so check for a date near you!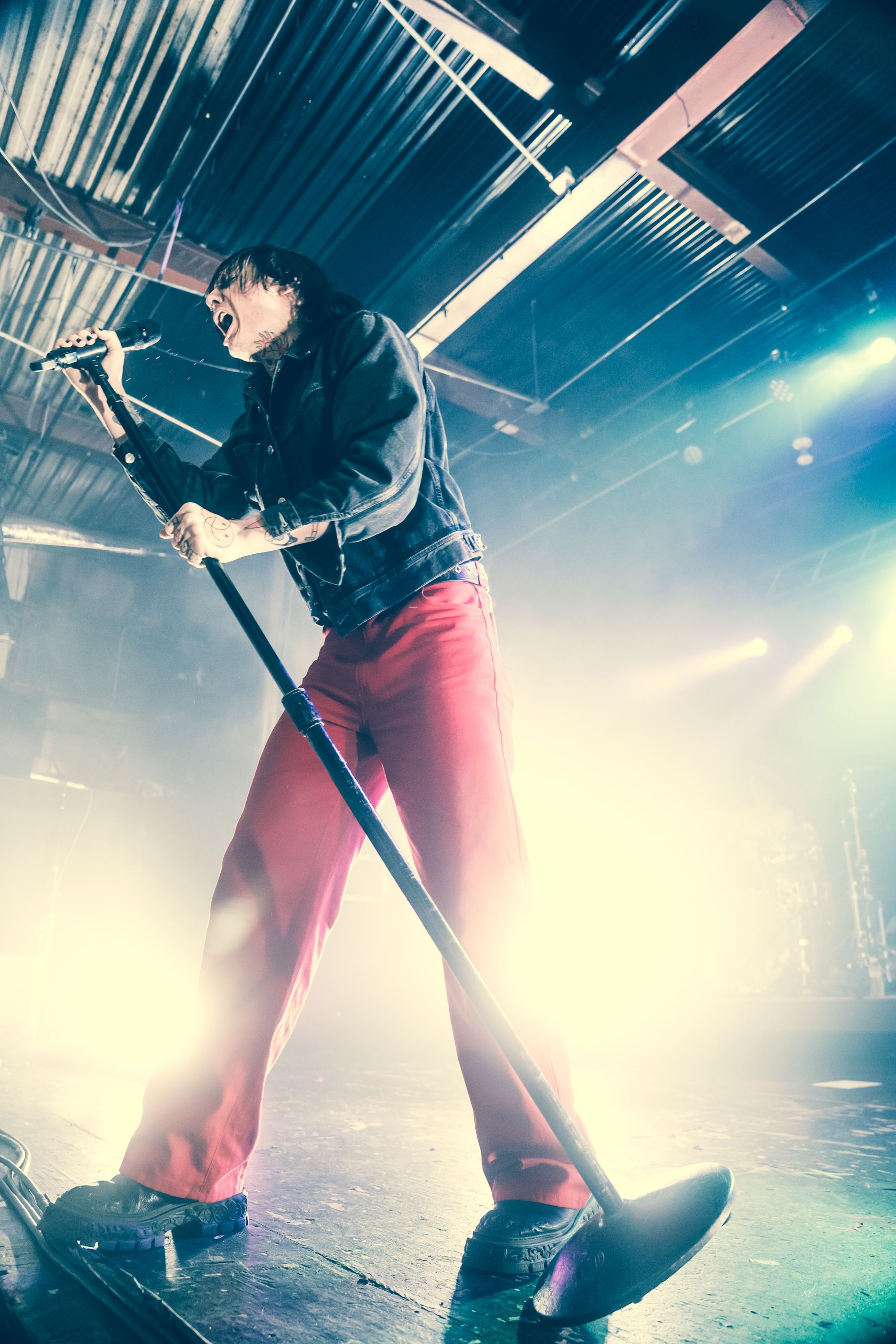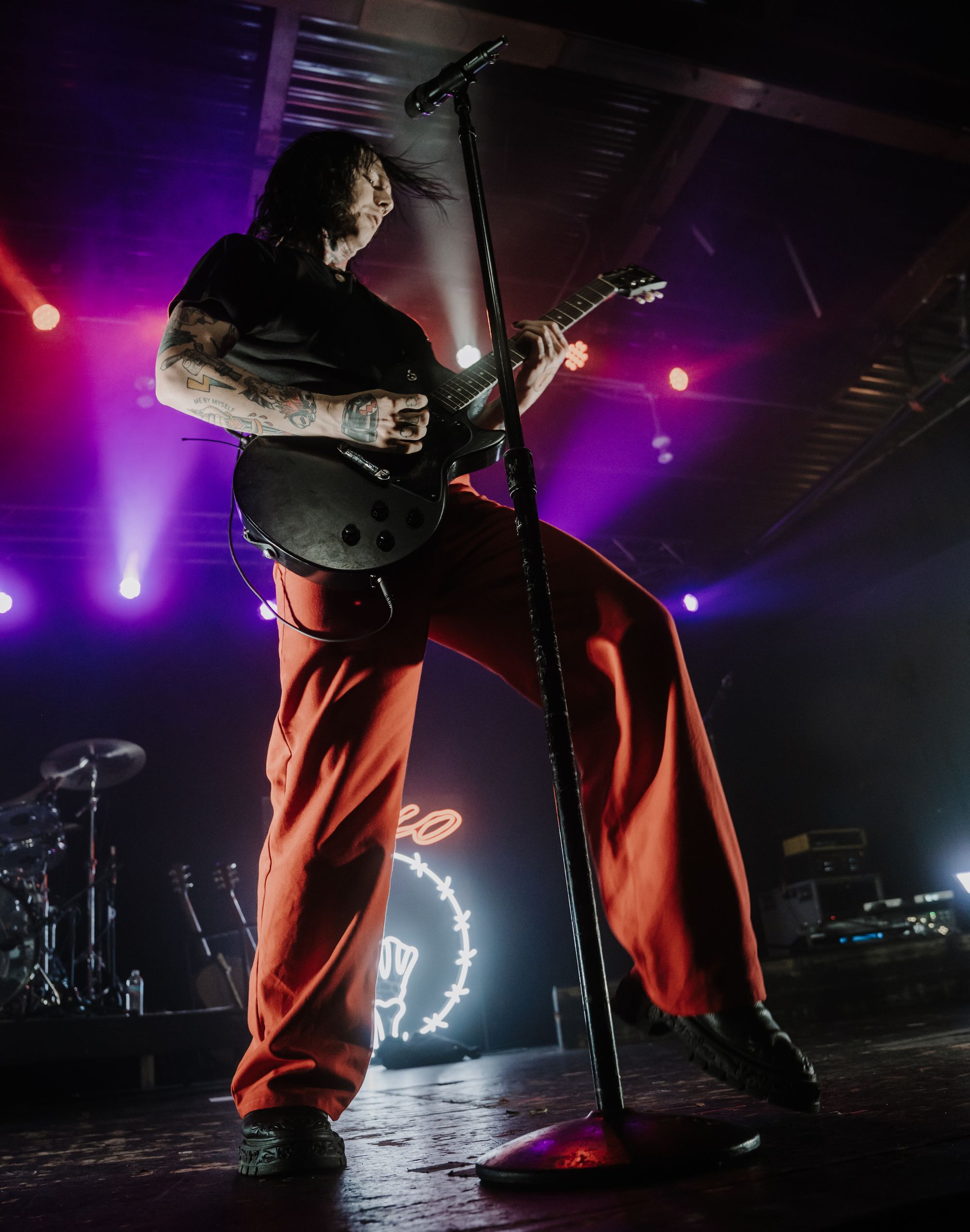 SETLIST:
Loser
PRIMADONA
Drunk Dial
Story of My Life
It's Going Good!
Salt
Motel 666
Toxic Therapy
Next Ex
SOS
Funeral
Sober/Hungover
fast
Today
POS
Help Me
It Was Fun While It Lasted
Paralyzed
Hate You Too
---
FOLLOW SUECO