by Alyssa Moreau
As fans found their seats in the historic Ryman Auditorium in the heart of downtown Nashville, excitement was in the air. Ryman's unique setup gives a church-like feel, with its ginormous stained glass windows, and wooden pews set in a semi circle around the stage.  When walking in, you can't help but feel like something big is about to happen.
First to take the stage was DEVORA, a solo rock/country singer songwriter. Backed by a guitarist and a drummer, DEVORA brought energy straight to the crowd. Hailed as a refreshing new mix of genres, DEVORA simply doesn't fit into one box. With a bit of a country twang, catchy pop melodies, and a dark rock tone, DEVORA is able to transcend genres to put on a show that was adored by everyone in the room. After a 30 minute set, she thanked the crowd, and thanked bush for having her out. The crowd thanked her right back with applause and cheers before she left the stage and the lights went back on.
---
After a 20 minute intermission, the lights dimmed and fans leapt to their feet knowing what was happening next. Red back lights shone on the crowd as drummer Nik Hughes climbed up the risers and took his seat behind the kit. Drumming the opening beat to "Identity", the lights followed the drums as the rest of the band took the stage.
The crowd was immediately hooked by Bush frontman Gavin Rossdale's commanding stage presence. As the music began, so did the dancing. Fans of all ages were singing along and swaying to the beat, completely entranced by what was happening on stage.
The whole band put on a tight and flawless performance, proving they still have it after years of such high success in the rock scene. Throughout the concert, Rossdale engaged the crowd between songs, making friendly banter and thanking everyone in the crowd. He was sure to point out the iconic Ryman Auditorium, and how cool it is to perform here.
One of the highlights was when the band introduced and brought out Amy Lee, the lead singer of the iconic rock band, Evanescence. She joined the band for a performance of "1000 Years" from Bush's newest album, The Art of Survival.
The band thanked the audience and left the stage, but the audience wasn't going anywhere. Chants of "Encore" brought the band out for 3 more songs. The crowd was sure to give them everything they had. They saved no energy, singing and dancing along to these iconic songs. The band thanked the crowd one more time, before leaving the stage, and leaving the crowd with a night they won't forget.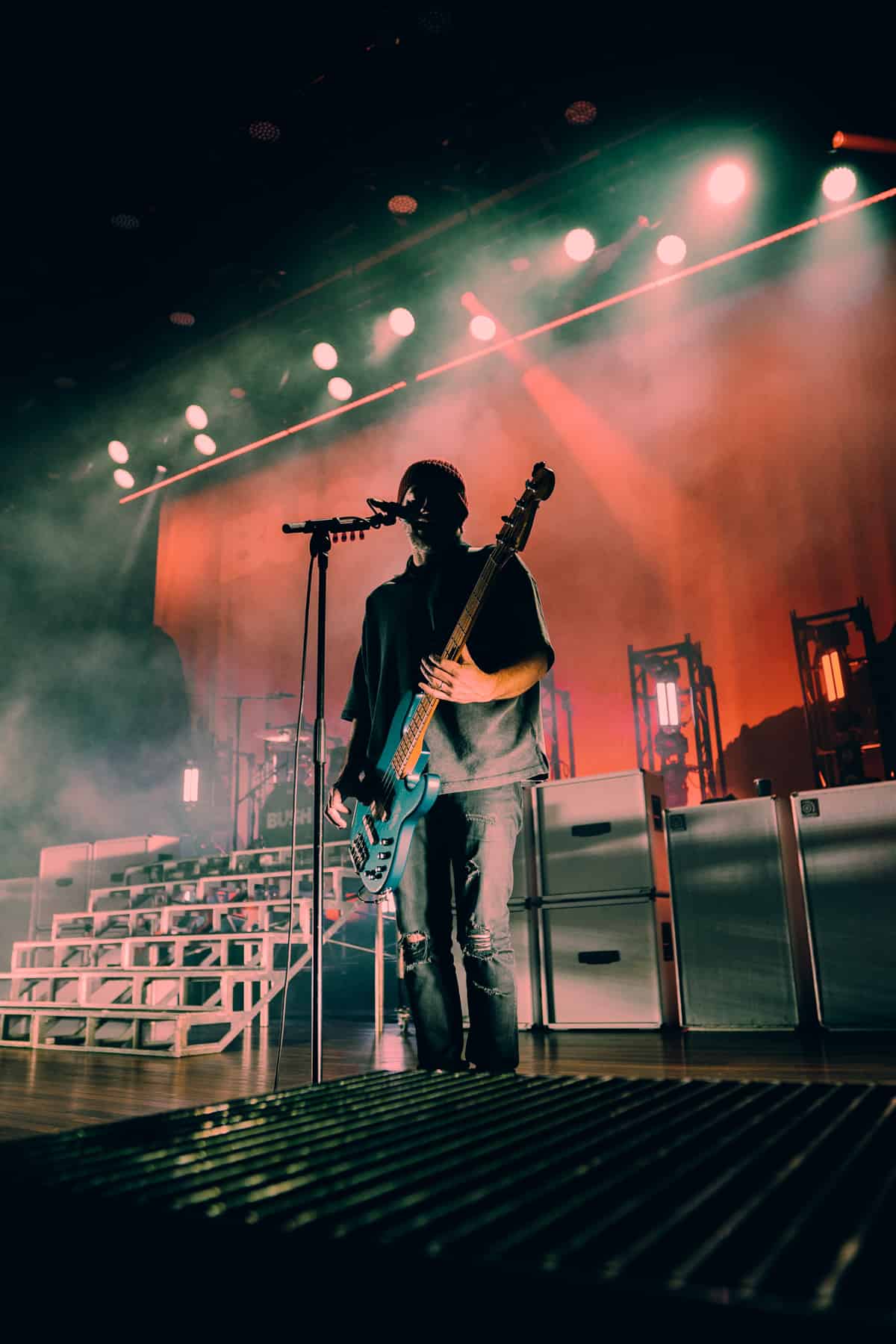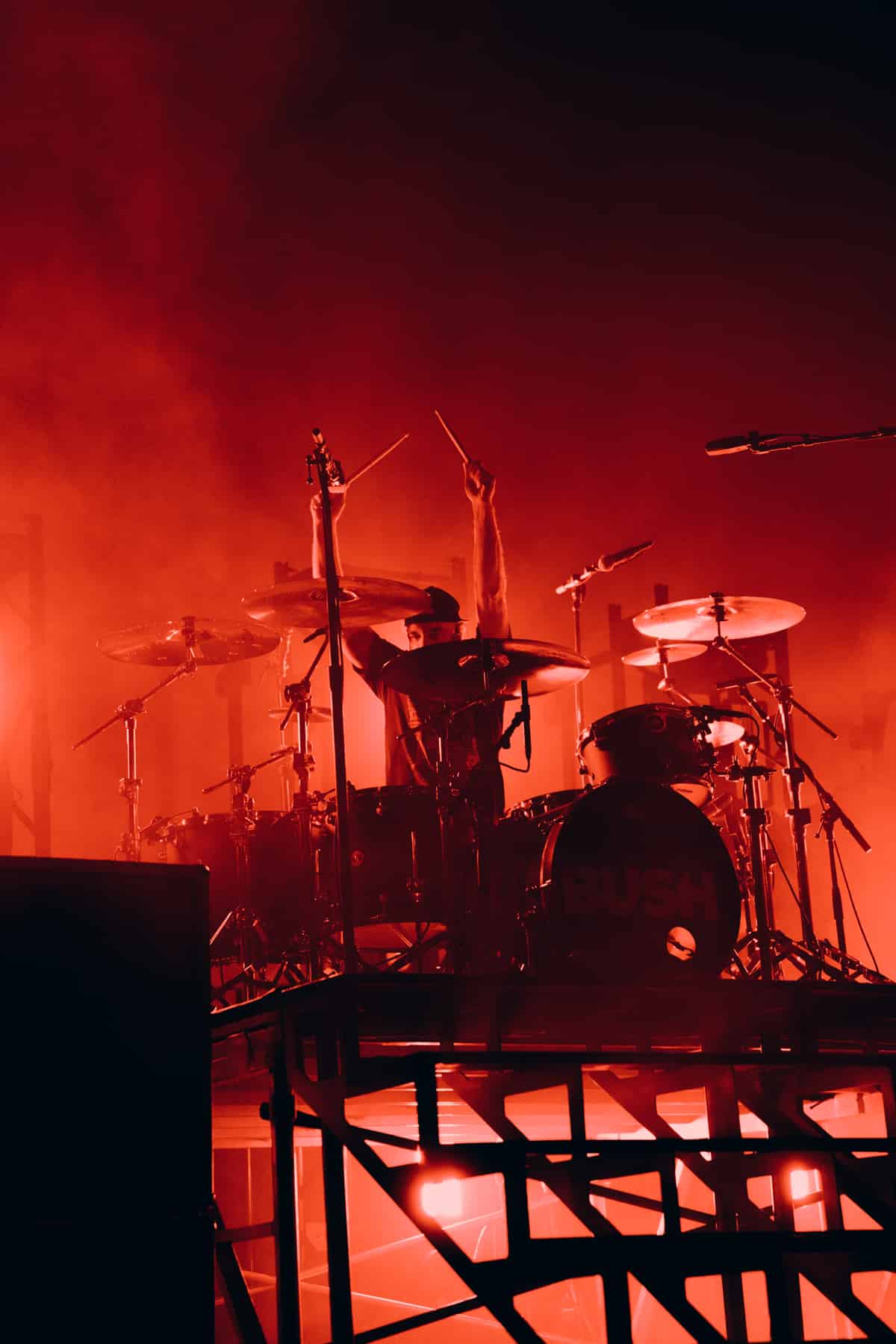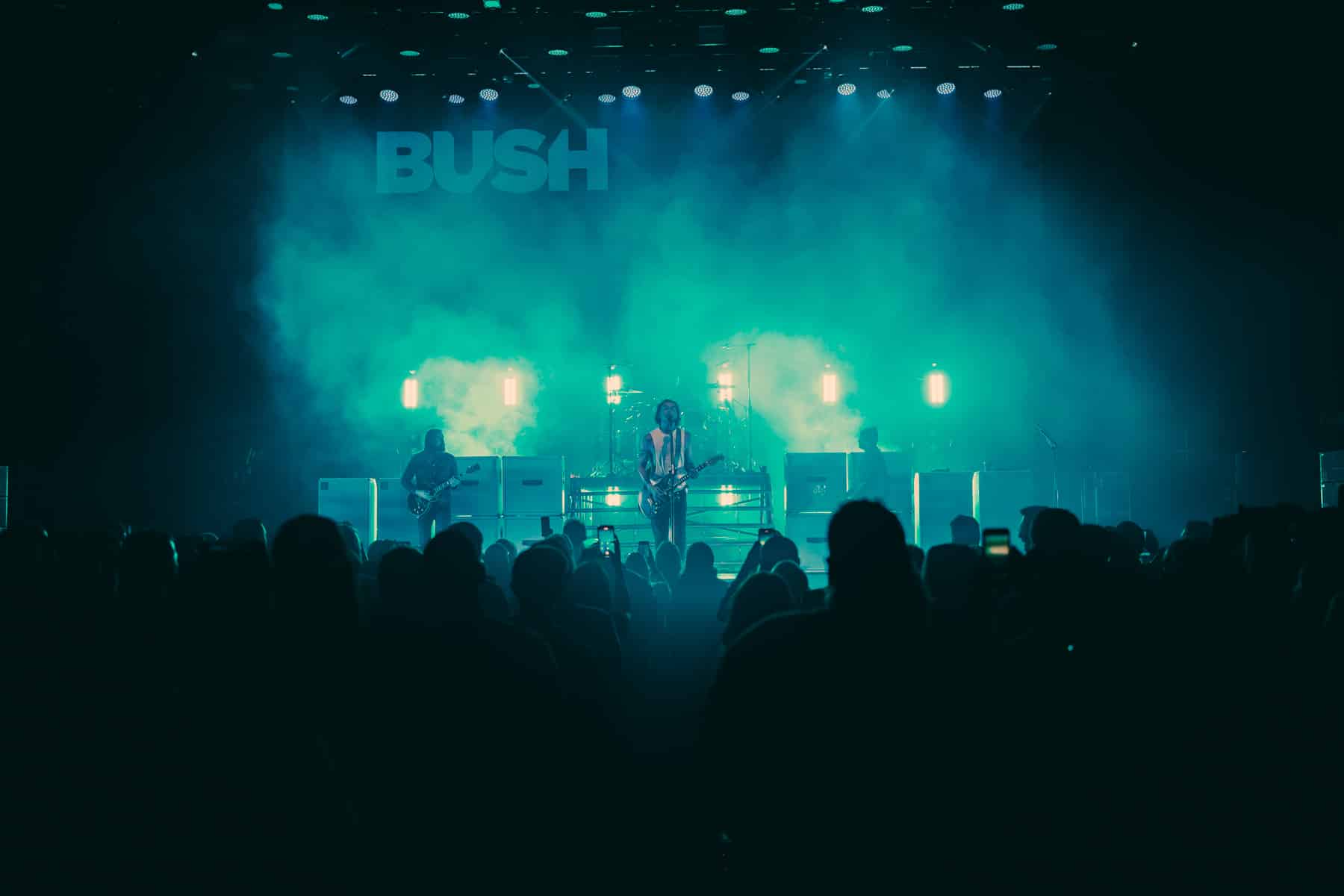 Bush Setlist:
Identity
Machinehead
Blood River
The Chemicals Between Us
Bullet Holes
The Sound of Winter
Flowers on a Grave
Everything Zen
1000 Years (with Amy Lee)
Quicksand
(Children of the Grave outro)
Heavy Is the Ocean
More Than Machines
Little Things
Encore:
The Kingdom
Glycerine
Comedown