I remember the first time I heard Rise Against. The music video for "Give It All" had come on, and I was immediately hooked. I was drawn to them even more as I realized the meanings behind the lyrics. Many of their songs carry a deeper sociopolitical message beneath the catchy hooks, aggressive sound, and fiery passion in vocalist Tim McIlrath's voice.
Rise Against was formed in 1999 in Chicago and has been an essential force in the punk rock scene ever since. Many bands credit Rise Against as an influence, and you'd be hard-pressed to find someone who isn't familiar with them in some way. I had the opportunity to photograph them once before so I knew that it would be a must-see performance, especially with Silverstein along for the ride.
When I heard that they'd be performing a show at The Ranch in Fort Myers, FL, I immediately began making plans to visit my brother, who lives about a half hour away from the venue. The Ranch is a modest venue with a capacity of 1,785 that is known for hosting country music acts and line dancing. Due to this show not being part of a highly-publicized tour, the crowd was much smaller than expected. However, I can confidently attest that this venue, more commonly accustomed to cowboys and cowgirls, was not ready for these gritty kings of the rock scene.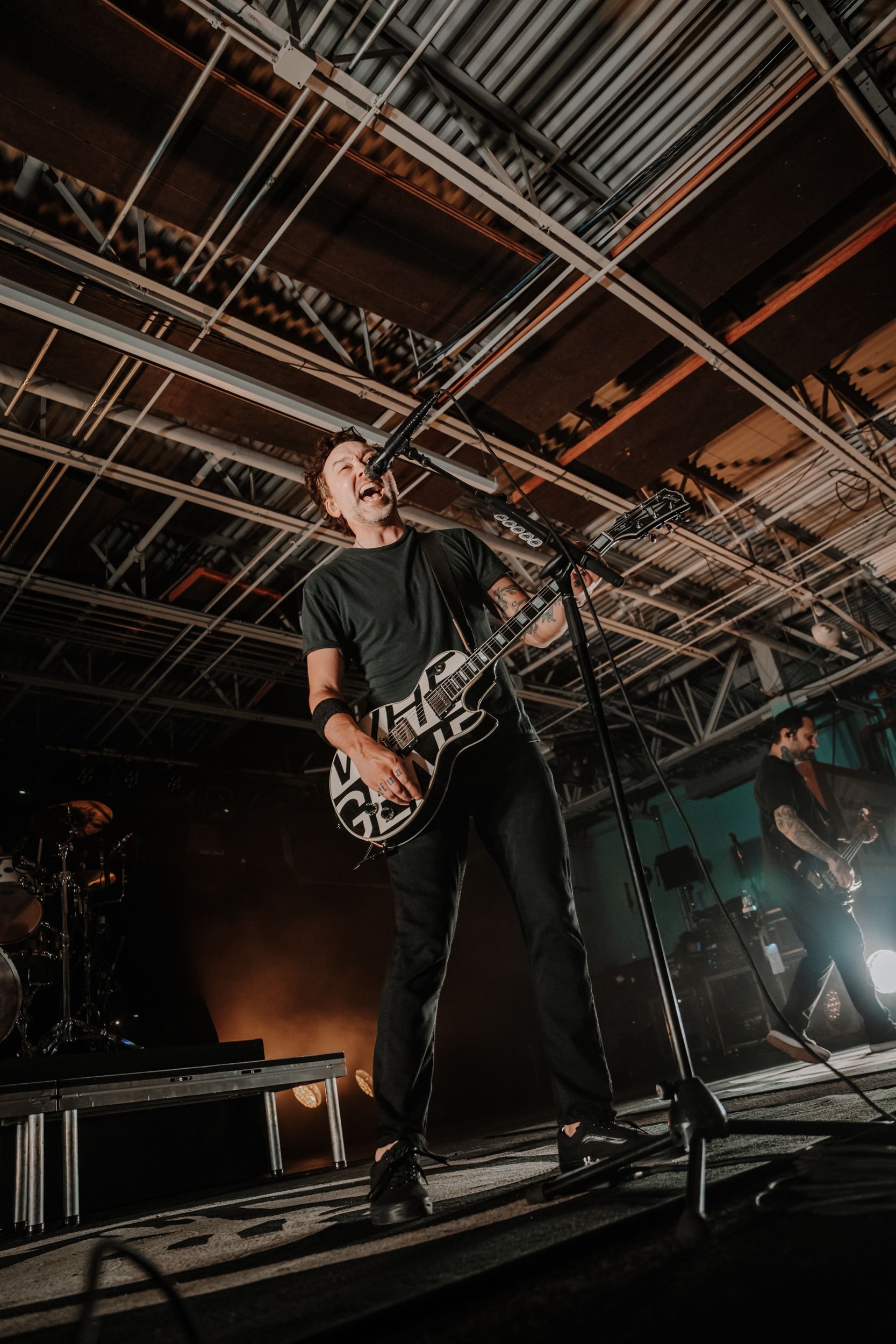 ---
SILVERSTEIN
Next to take the stage was one of the hardest-working bands around, Silverstein. Formed in 2000, they have released a whopping total of 11 studio albums, seven EPs, a compilation album, and even a live DVD. Combined with relentless touring, Silverstein has earned their place as a notable and respectable band in the post-hardcore scene.
Silverstein took the stage, one by one, ending with vocalist Shane Told. Clad in a custom "Misery Made Me" jacket, he immediately commanded the room. An incredible frontman, he took plenty of turns engaging the crowd in between songs, taking the time to ask if anyone really likes country music. To which he replied with, "no, that's cool, like what you like!"
Towards the end of their set, he announced that we were about to see one of the greatest punk rock bands of all time next, and that the next song was for Tim and the boys. They launched into a phenomenal performance of their most popular song, "My Heroine", before closing with "The Afterglow".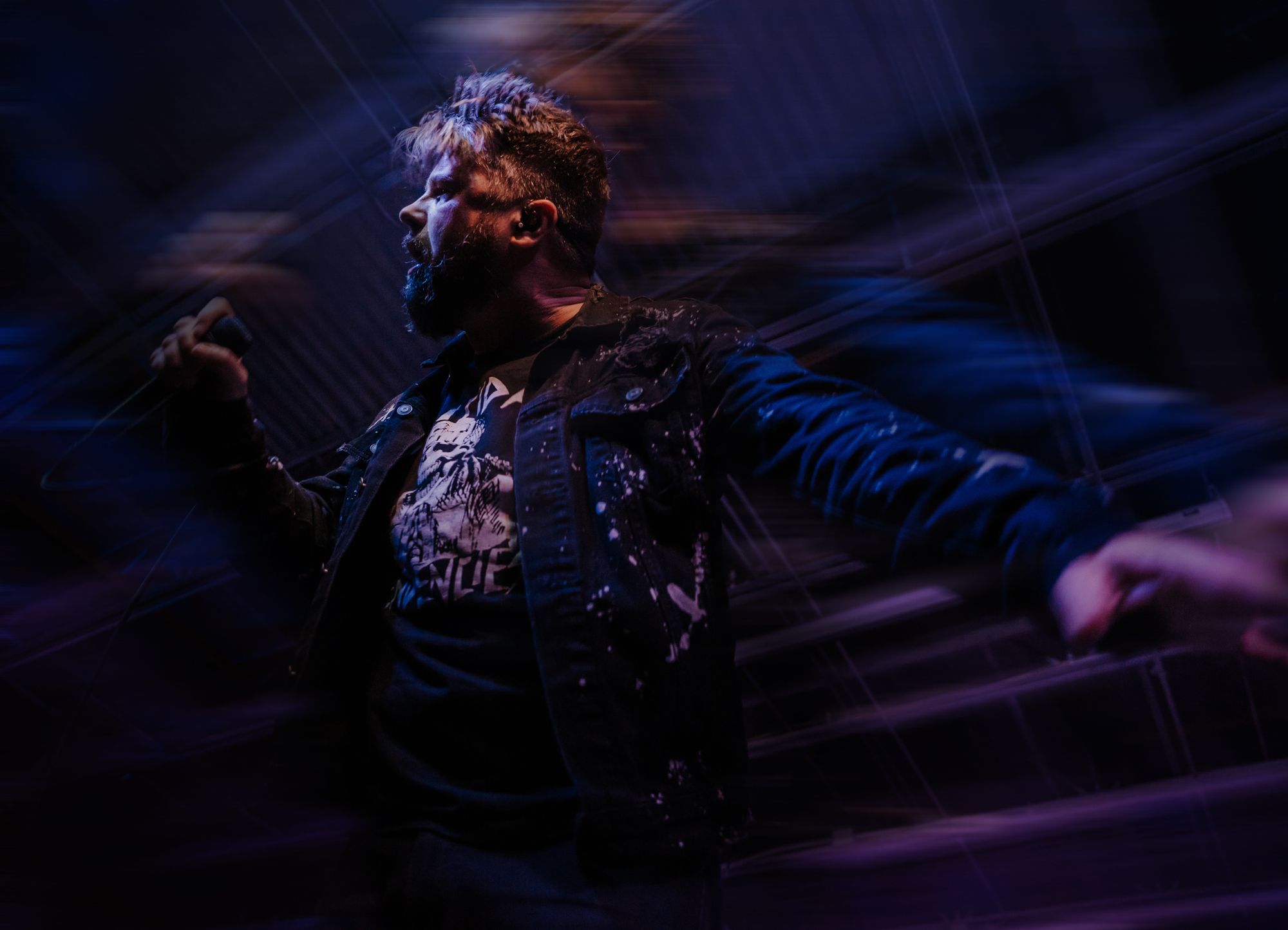 WEBSITE // INSTAGRAM // FACEBOOK // TWITTER // SPOTIFY
---
RISE AGAINST
Around 10pm, Rise Against finally took the stage and the crowd positively erupted in excitement! A few even began chanting, "Tim! Tim!" They built up the sound a bit, and then launched into "Re-Education Through Labor", which happens to be my favorite song from them.
They played hit after hit, and made sure to shout out to each band that opened. The crowd went absolutely insane for "Ready to Fall", which they said brought them back to their Warped Tour days.
Another highlight for me was "Satellite", along with fan-favorite "Savior". This was truly a show to remember! I had actually met a man right before the show who had driven a few hours down from Tampa, and this was his first concert ever…and I think it's going to be a long while before a show can top this one for him!