by Daniel Turner
New York Prog Rockers Coheed and Cambria linked up with Brandon Boyd and company from Incubus for a trio of dates in the southeast coming off of the 3 day "Welcome to Rockville" festival in Florida.
Formed in 1995, Coheed and Cambria settled on their name in 1998. Borrowing the name from the protagonists of a series of Sci-fi graphic novels dubbed The Amory Wars written by front man Claudio Sanchez. The band's logo, referred to as the keywork, was borrowed from the graphic novel series as well. Given all of the graphic novel influences and conceptual albums, it's easy to see why Coheed and Cambria would be dubbed Prog-Rock, but you cannot deny the alternative and metal influences that shine through in their music. Pounding drums and driving bass riffs accompany shredding guitar licks that feel right out of the early 90s.
---
When I made my way into The Township Auditorium shortly after the doors opened, there were already fans about 3 rows deep at the barricade in the general admission section. While chatting with some fans waiting for the show to start, I met a couple who had come from almost five hours away in West Virginia to catch this show, a testament to the devotedness of Coheed and Cambria's fan base.
Finally, the lights dimmed and the three paneled video walls flanking the drum riser lit up with animations of the keywork. The already cheering crowd grew louder as the band took the stage. The first song of the night would be "Beautiful Losers" off of the bands most recent, and tenth, studio album Vaxis – Act II: A Window of the Waking Mind. The next track from the same album "Shoulders" would ramp up the intensity a bit, with a faster tempo and melodic guitar solos that matched well with the unique timbre of singer Claudio Sanchez's voice. The energy and sheer volume coming from the stage was quite impressive. At times walking in the photo pit felt more like skating due to the vibrations in the floor.  Fan favorites such as "No World for Tomorrow" and "A Favor House Atlantic" had the crowd amped up and singing along.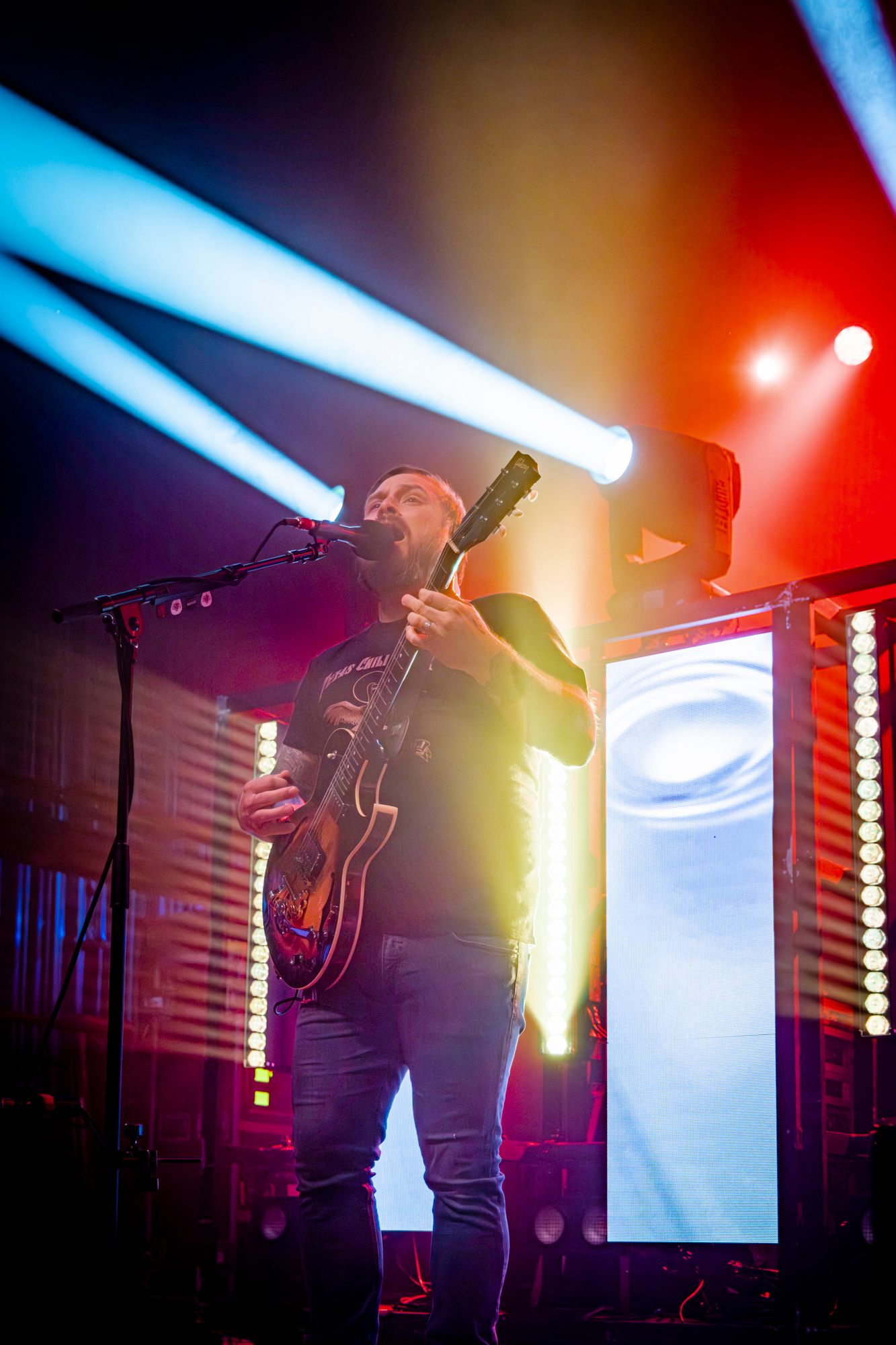 Coheed and Cambria's studio albums are largely based around stories in The Amory Wars timeline. The thematic writing style means that each song tells part of a story, and that story has a blistering soundtrack. When you pair that fact with amazing production and an energetic stage show, you end up with a truly unique and immersive experience that is not to be missed! Though tonight they may have been the supporting act, as they left the stage the sold-out auditorium was chanting "ONE MORE SONG' until the house lights came up for intermission.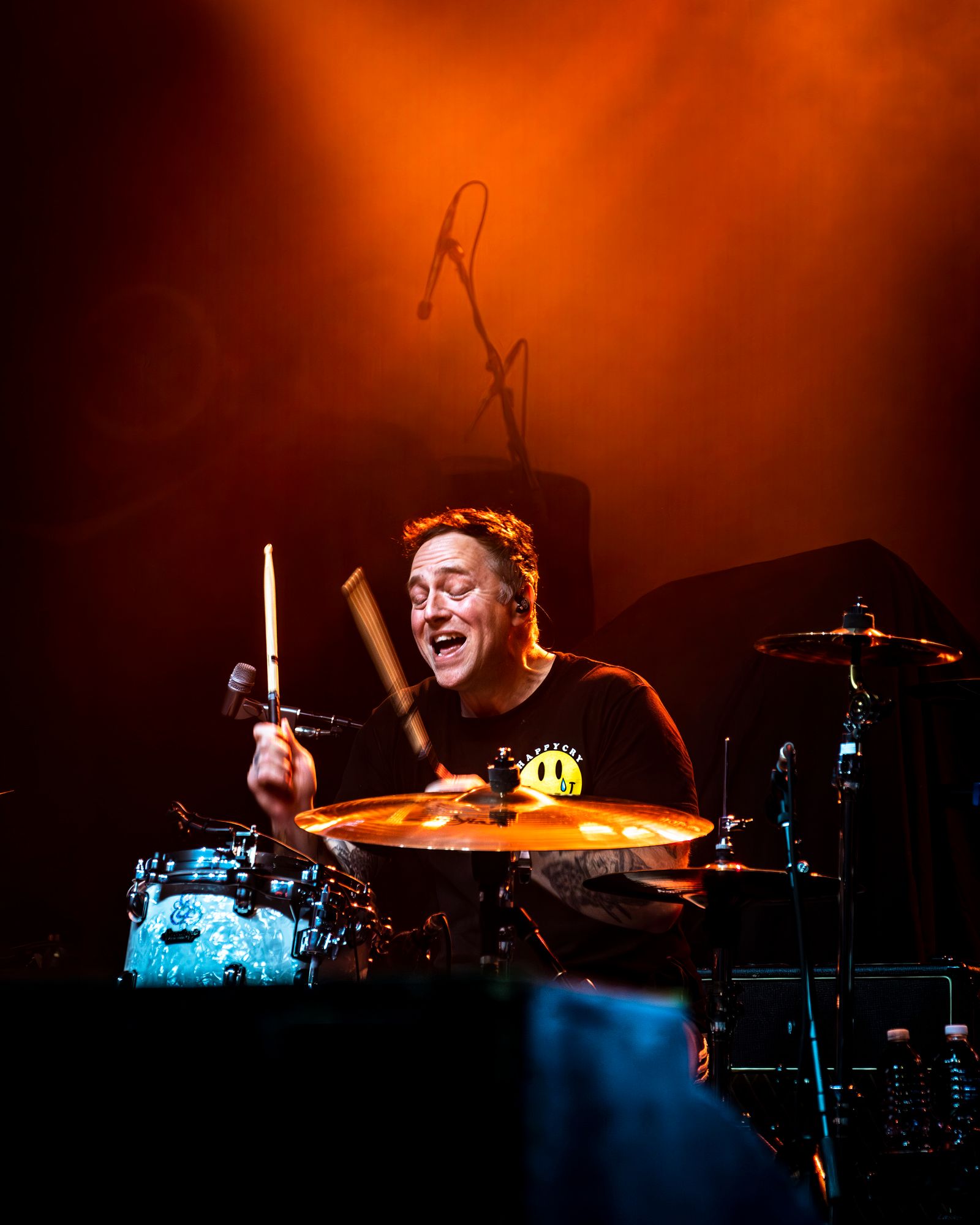 Coheed and Cambria: Website / Facebook / Twitter / Instagram / Youtube / Spotify / Apple Music