by Ian Storck
Madison, Wisconsin is ready to rock The Annex for a Thursday night packed with sludgy, southern metal and a slew of angry tunes.
Last-minute additions to the card, Dark Sun, lead off the night as the crowd slowly comes in. They have a great southern sound, with crunchy riffs and some impressive vocal work. Despite the smaller crowd size they get the support of the room and set a great tone for things to come.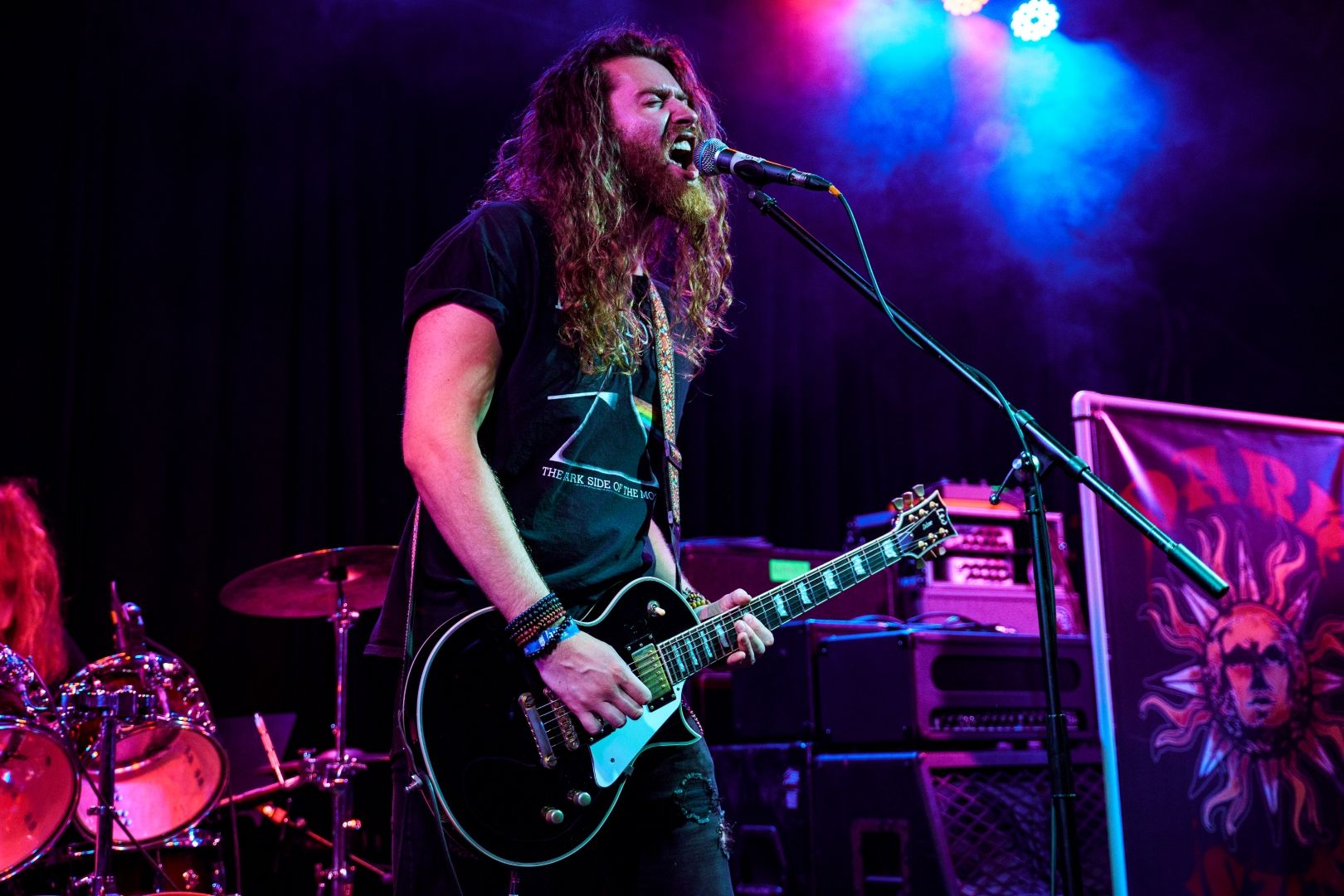 Avé Imperator hits the stage next, changing things up and opening with a moody, doom feel accompanied by some nice atmospheric synths. The combination of male and female growling vocals adds to the layers of their songs. The second half of their set changes into a much heavier and typical metal sound, with the gruff female vocals taking center stage.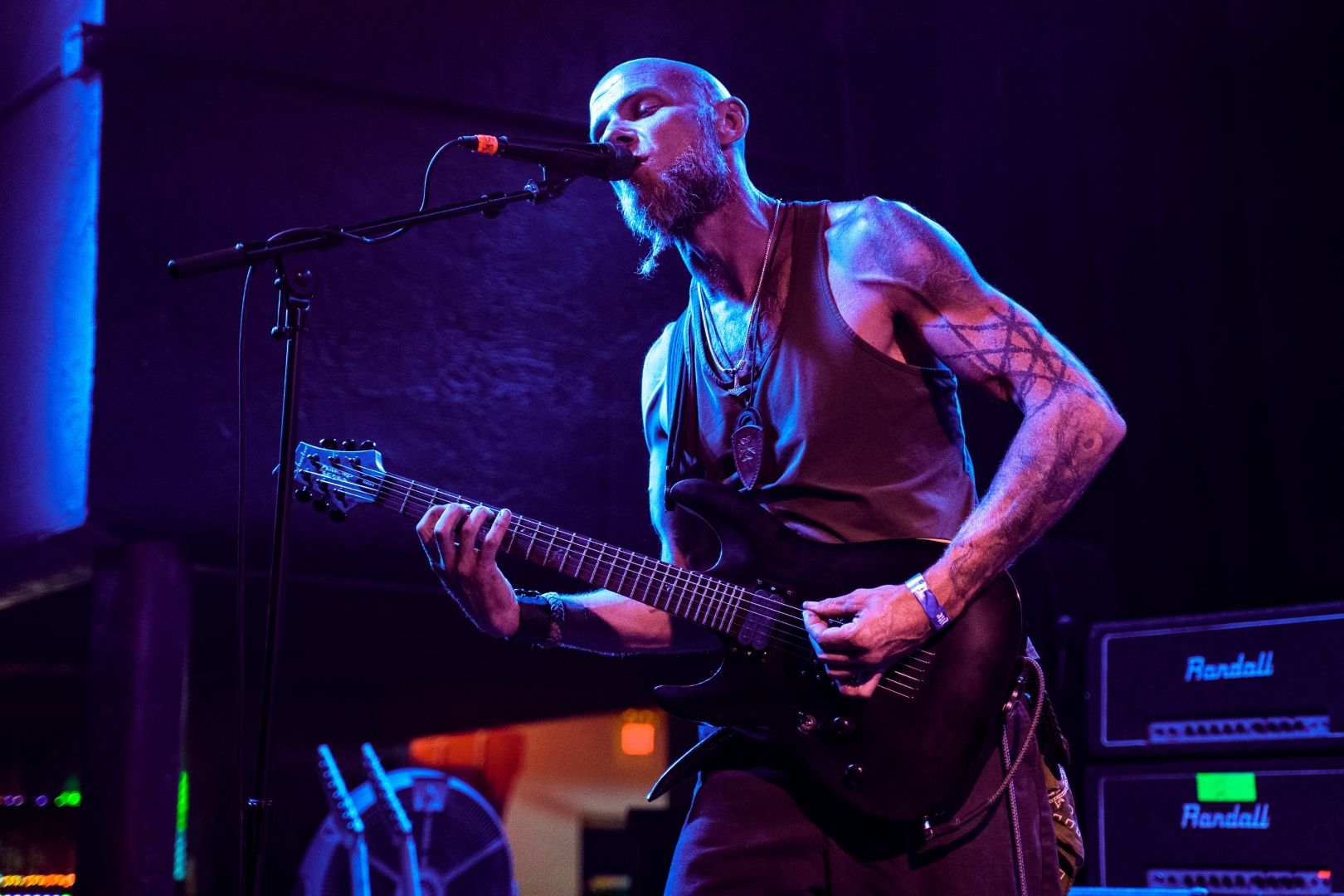 Local openers Squidhammer, another female fronted metal group, keeps the night moving along. They have a fun stage presence and have definitely drawn the support of the crowd, including the local fans familiar with their work. They bring the fastest-paced songs so far, featuring some wild solos and groovy bass lines, and liven up the still-growing crowd.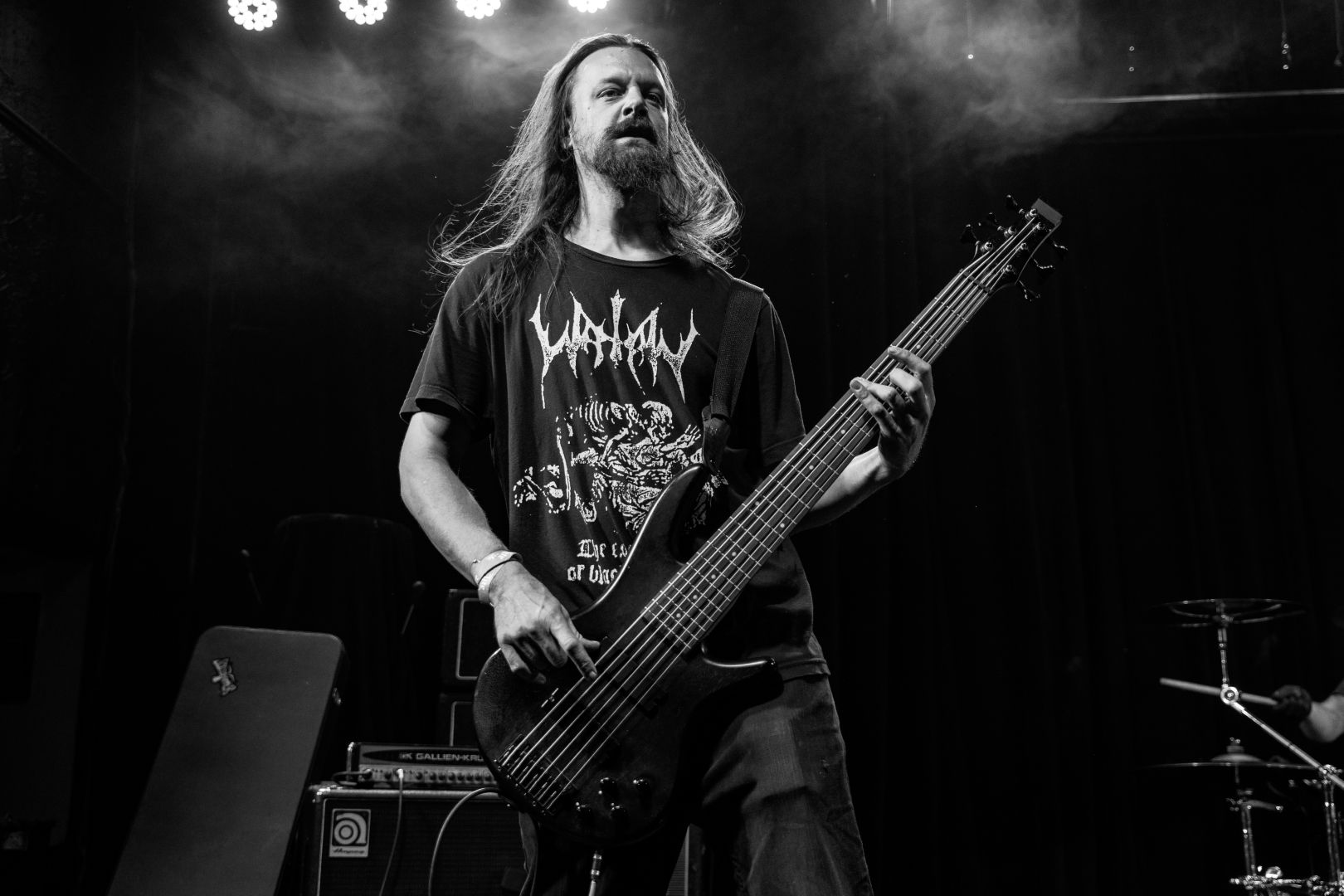 Cast in Fire, another local favorite, brings the groove and death metal sound once again. The front rows of the venue have been packed with headbangers and barricade-shakers moving and jumping to the heavy riffage. They manage to get a pit going, and bodies bounce from wall to wall while they tear things up on stage.
The stage is set for Crowbar, masters of the self-dubbed "heavy music." The group takes the stage nonchalantly, as they immediately blast into "Conquering." They really are a genre of their own, with slight pacing changes throughout the night, the most consistent thing is the aggression of the riffs and vocals. Kirk Windstein's gravelly voice and gruff vocals accompany the harsh and in-your-face instrumentals. The music is raw, down and dirty, and the crowd is loving it.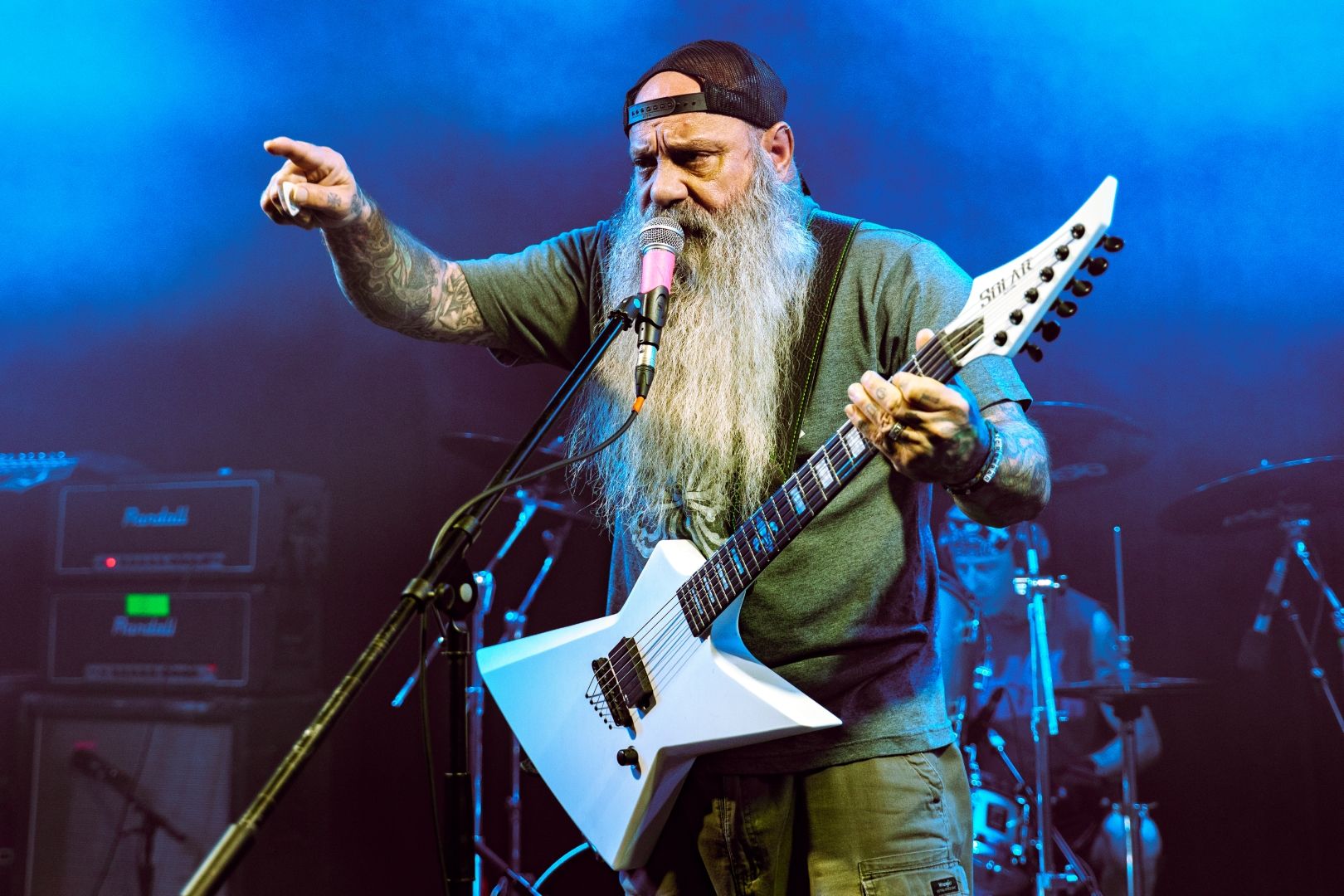 Faster-paced riffs hit hard and are unrelenting, and the slower doom sounds bring the crowd together as they headbang and move in unison. This is the type of show where you can forget where you are, and get out all of the frustrations of the day. There aren't many other shows that can compare if you're in the market for the bellows of anger and chunky riffs that make up true HEAVY music.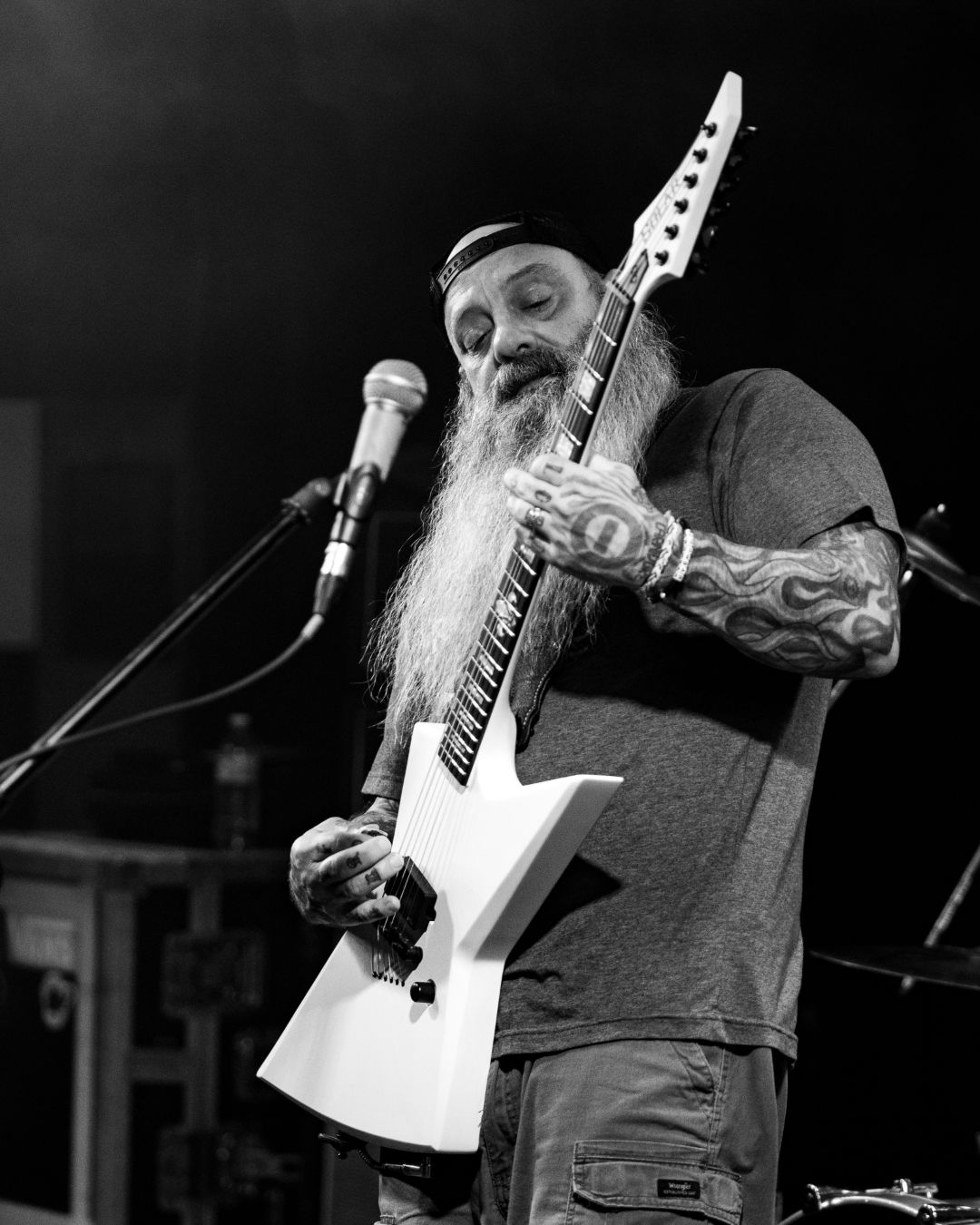 SETLIST:
Conquering
High Rate Extinction
I Feel the Burning Sun
Bleeding From Every Hole
To Build a Mountain
To Carry the Load
The Cemetery Angels
Chemical Godz
Thru the Ashes (I've Watched You Burn)
All I Had (I Gave)
Planets Collide
Like Broken Glass