Declan McKenna landed back in the United States for the second leg of his Big Return tour on Wednesday, September 27. 2023 marks the English singer-songwriter's return to North America after a several years long break; his performance in New Haven kicked off the final run of US tour dates, and he brought along his friend Allie Crow Buckley to support.
---
Buckley opened the sold-out show with an enchanting set, captivating the audience with her quiet and gentle but commanding presence. With a stage presence somewhere between Fiona Apple and Stevie Nicks, and musical influences drawing from Joni Mitchell to Black Sabbath, Buckley hit the ground running with her critically acclaimed 2023 record Utopian Fantasy. Buckley and McKenna's friendship has spawned several collaborations between the two, including her song "Dreamboat Soulmate" as well as McKenna's tracks "My House" and "Track 10."
By the time Buckley's set ended, the 1000-capacity club was filled to the brim and buzzing with anticipation of McKenna's big Connecticut return; his first return to the state since 2018's performance at Hamden's Space Ballroom saw him in a much larger, and much more packed room. The artist drew a crowd diver in many ways, but similar not only in their love of his music, but in their kindness, enthusiasm, and lightheartedness. A fan project brought an air of whimsy to the evening; the front row of fans pressed against the railing all wielded plastic inflatable seagulls, in reference to the music video for McKenna's recent single "Sympathy" from his forthcoming early 2024 record What Happened to the Beach?. When asked about the birds, the fan in charge of the project simply stated "I just thought it was funny."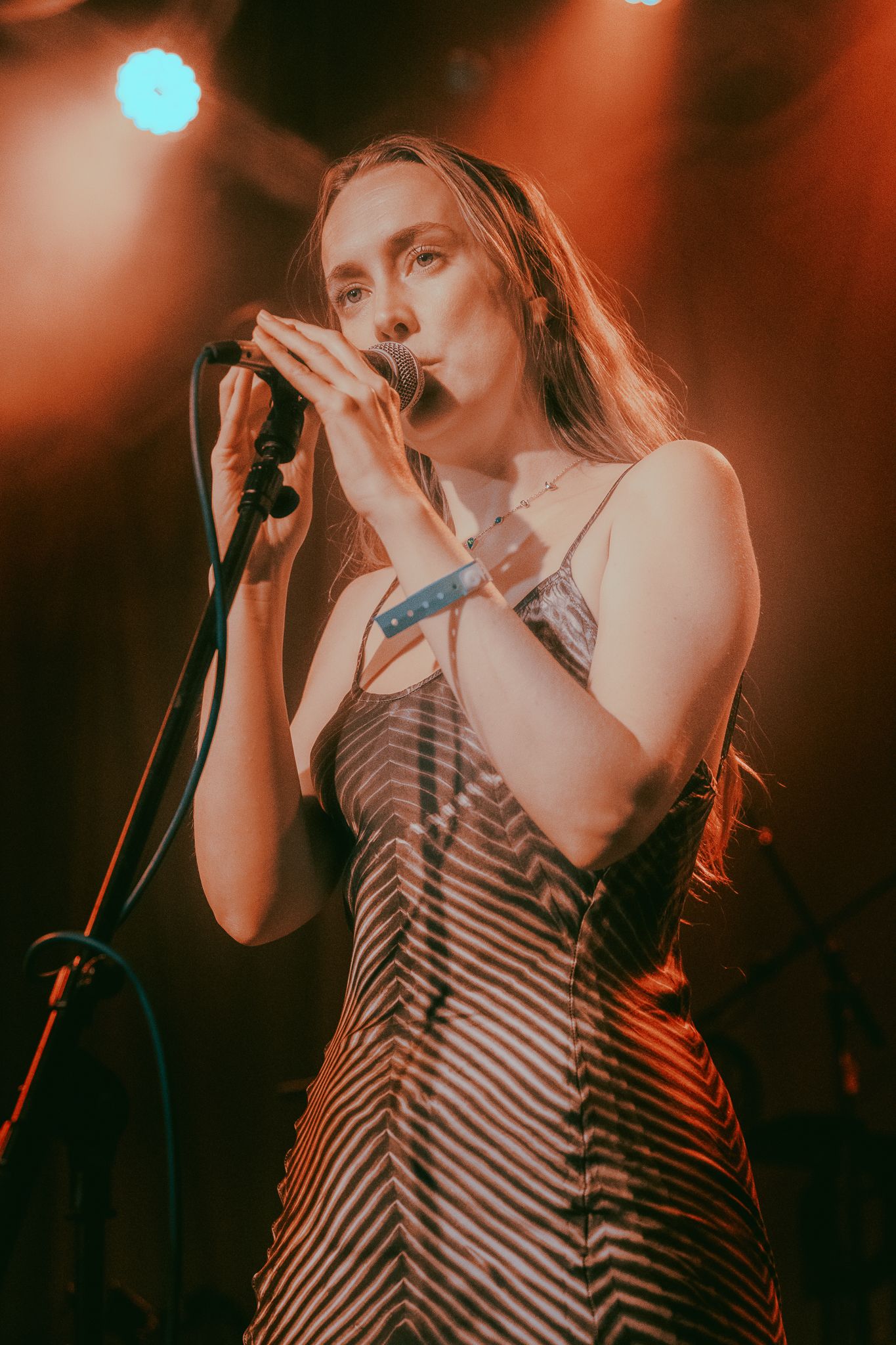 ---
McKenna opened his set with his latest release, "Nothing Works," a contemplation of the paradox of feeling boxed in while also craving external validation. The song ended with McKenna on the floor, creating a somehow thoughtful and also entirely chaotic cacophony with the settings on his guitar pedalboard, a true testament to his musicianship. He then followed with a run of songs off his 2020 sophomore record Zeros; "Beautiful Faces," "You Better Believe!!!," and fan favorite "Be an Astronaut."
The set continued with the more mellow "My House," a co-write with Allie Crow Buckley released in 2021 about the Covid-19 pandemic - and, more generally, on interpersonal relationships, isolation, and loneliness. The next song, "Why Do You Feel So Down," makes up for its similarly melancholy lyrics with its incredibly catchy sound, a perfect blend of electric guitars, bubbly synths, and lush harmonies. Another fan favorite, the track hails from his 2017 debut What Do You Think About the Car?, and was met with thunderous cheers, and even a mini mosh pit - quite the welcome for what is arguably one of McKenna's saddest releases, a dichotomy that largely helped the song earn its place in fans' hearts. He followed with two more debut tracks, "Humongous" and "Isombard."
Zeros track "Rapture" allowed McKenna to delve back into some of his more experimental tones layered over a heavier sound, featuring pizzicato strings played against industrial synths, a bit of screaming from McKenna himself, capped off with an extended jam session that laid heavy on the electric guitar. "Make Me Your Queen" brought us to the opposite end of the sonic spectrum, within influences akin to ABBA and The Beatles. Next in the set came "Twice Your Size," followed by "The Key to Life on Earth," a song penned about McKenna's experience growing up in suburban London, and the way humans treat each other - the simplest analogy for just about everything else on the planet. He then closed his main set with his biggest hit to date, "Brazil," followed by "Sympathy," which saw McKenna command the audience in a call-and-response for the song's bridge.
The musician brought a creative spin to the traditional encore experience; rather than just have the audience wait in silence, a continuous synth arpeggio filled the room for a few minutes, which transitioned seamlessly into a cover of George Harrison's "All Things Must Pass." The song began with just McKenna on stage with his keyboardist Henry Pearce for a stripped back first verse and chorus, before guitarist Isabel Torres, bassist Linus Fenton, and drummer Ben Limmer joined back in. The whole band then closed the evening with "British Bombs," a song much livelier and upbeat than its name would suggest; being a very political song about the British arms trade didn't stop the audience from throwing a proper dance party, and leaving the night on an incredible high. Everyone left the venue with giddy smiles and a bounce in their step to carry into Thursday morning, thanks to a beautiful night spent with like minded fans. It was a long five years for Connecticut to wait for McKenna's return, and we certainly hope he decides to stop by before another five have passed.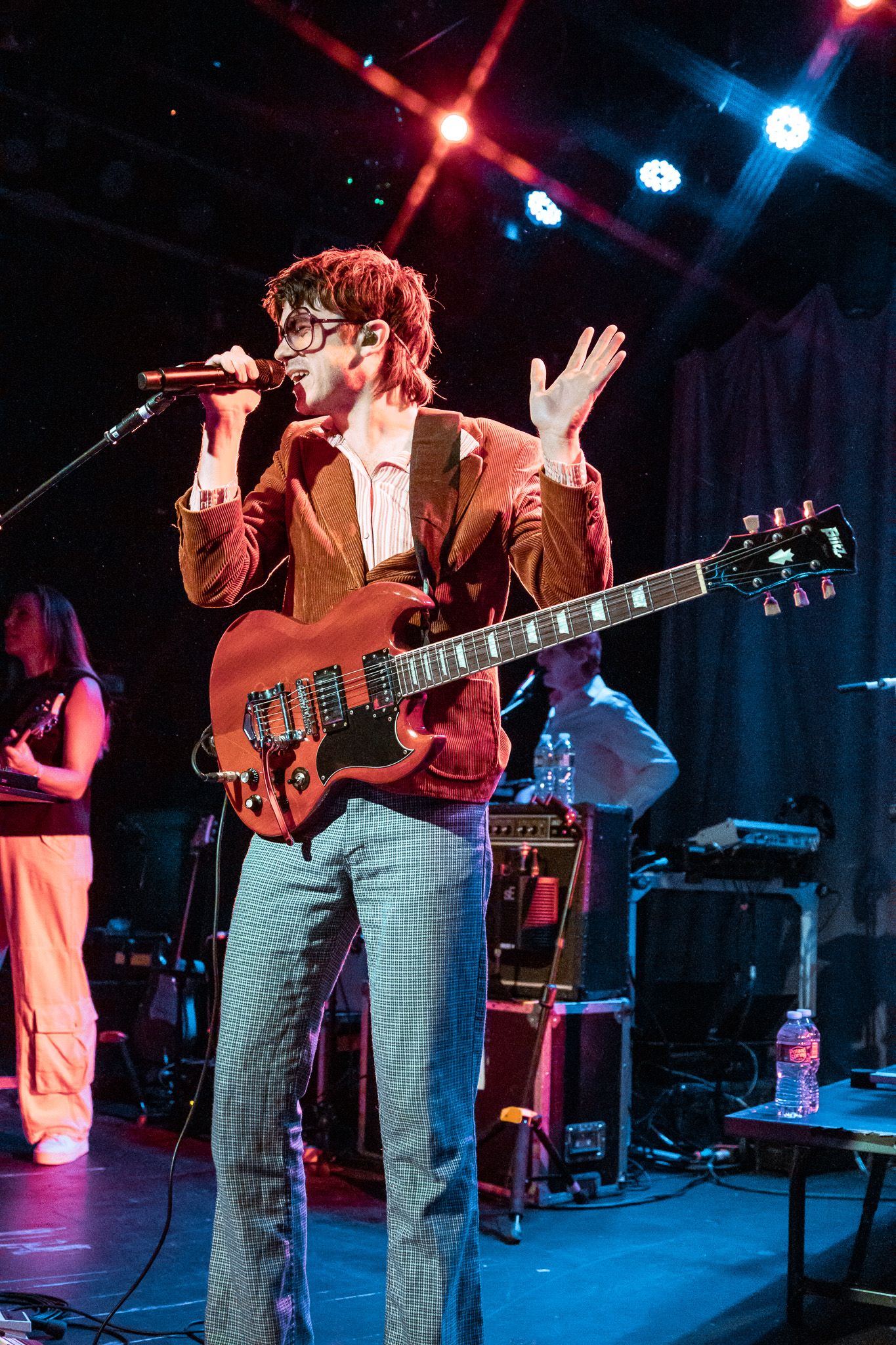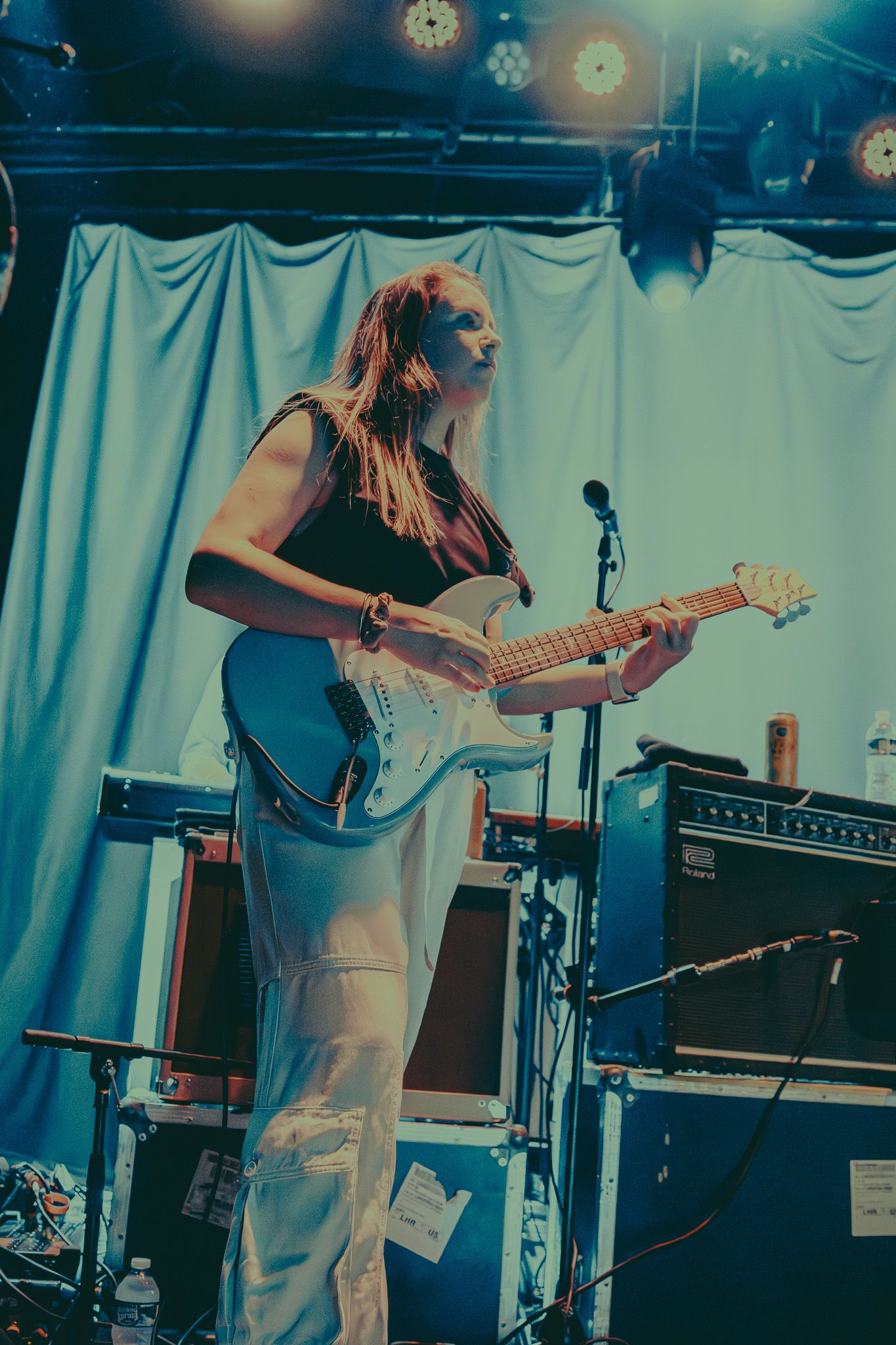 ---