After signing with Big Noise earlier this year, 16-year-old musician Gavin Magnus has released his first single with the noteworthy alternative music label. The release of "Psycho" comes ahead of his debut album of the same name (but stylized in all caps), which is due to come out later this year. While early press claimed the young artist to be "the next Justin Bieber," Magnus finds himself heading in an edgier direction with this newest single. An introspective track that addresses the reality of toxic relationships, the serious subject matter, intricate guitar melodies, and speedy, energetic tempos of "Psycho" push Magnus into the realms of pop-punk and emo rap.
Originally from Long Island, New York, Gavin Magnus signed with Columbia Records at only 12 years old, making him the youngest artist the major label has ever signed. Since then, the young viral content creator, artist, and social media sensation has garnered over 1 billion views and 20 million followers and subscribers across various platforms. Now 16 and already well-accomplished, Magnus seeks to transition from rap into the world of pop-rock while maintaining his goals of pushing the music industry towards innovation and connecting with his audience through engaging songs. Lyrically relatable and driven by infectious hooks and a fiery pop-punk melody, the release of "Psycho" gives reason to believe that Magnus is well on his way to achieving those ambitions.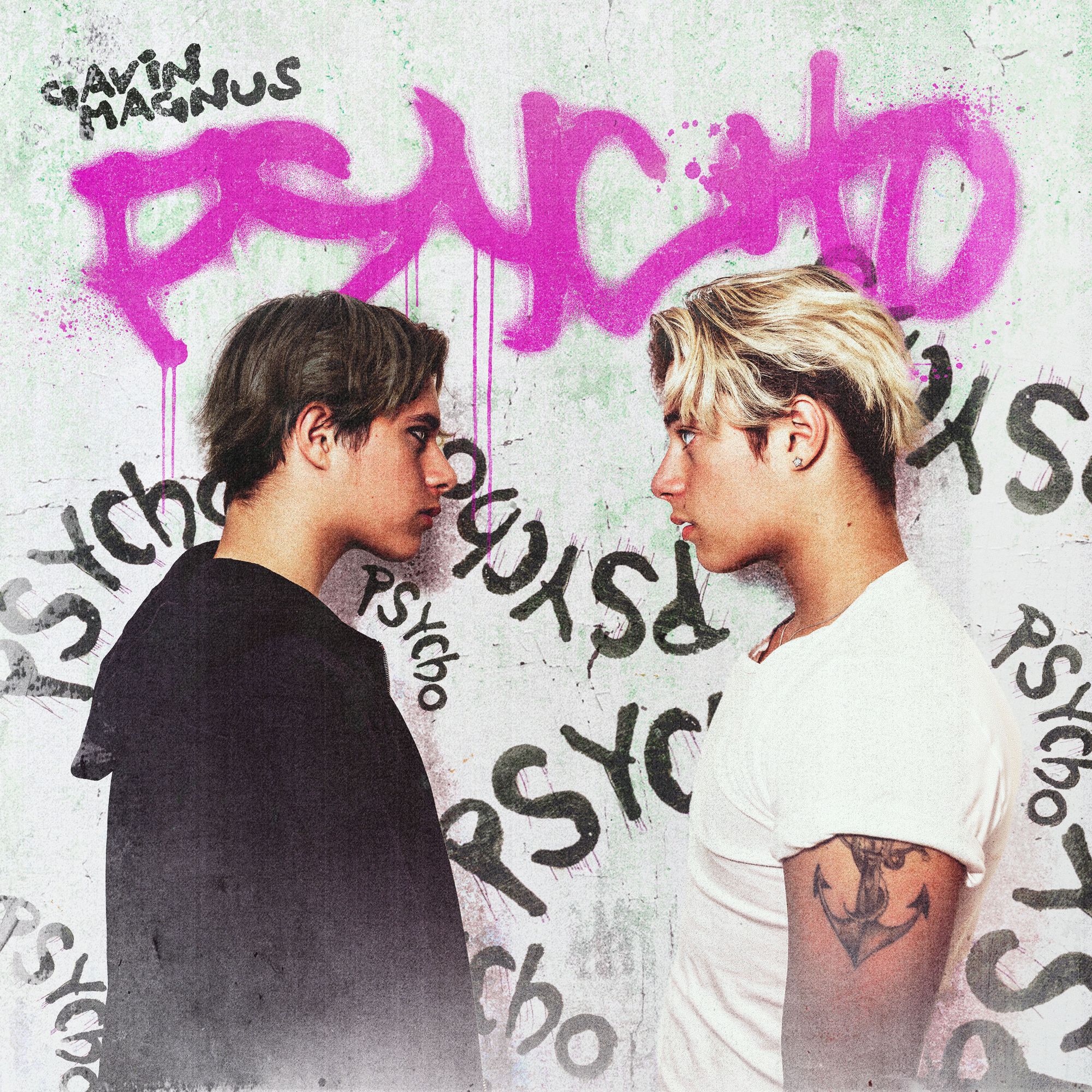 Tackling the topics of processing the aftermath of a rocky romance and the differing feelings that follow, "Psycho" finds Gavin Magnus looking through a pensive scope of self-awareness. Taking complete ownership of his faults in the relationship, Magnus exhibits growth and realization while facing an unfavorable situation. "Psycho" is proof that not only has his music matured, but so has Magnus himself.
Beginning with soft synths, a simple, rhythmic drum, and a cadenced execution of lyrics, the intro to "Psycho" gives the song a pop-rap vibe, but that doesn't last long. Complex guitar riffs and zealous drumming fuel the verses and chorus as Magnus alternates between melodic crooning and a measured, lilting delivery. "Psycho" quickly transitions into a track with the energy of pop-punk and the softness of emo, skyrocketing Magnus and his sound into the zone of alternative music.
Through relatability, authenticity, and pure talent, Gavin Magnus has experienced remarkable success at only 16 years of age. The release of "Psycho" shows that the young musician and internet celebrity has no plans to stop anytime soon. Diving headfirst into the alternative style, Magnus is unafraid to push the boundaries of his creativity. This newest single proves that Gavin Magnus has come to impress, so keep an eye and ear out for the release of his debut album, PSYCHO, later this year. It's going to be a good one.
---
Follow Gavin Magnus: Instagram, TikTok, YouTube
Credit to Ellen von Unwerth for the feature image.