By Melanie Bryan
Jaden Hossler, better known as jxdn, is a twenty-two year old artist that is blurring the lines between pop punk, rock, alt/indie, and emo rap. In 2019, he independently released his first single, "Comatose", which caught the attention of pop-punk legend Travis Barker. Travis signed him as the first artist on his label, DTA Records. He has since released an EP, a full-length studio album, a TikTok following over 9.5 million, and he's just getting started.
I arrived at The Ritz in Raleigh, NC this past Saturday night well in advance of the time that the doors open, but the sold out crowd was already halfway around the outside of the building in multiple rows.
---
BEAUTY SCHOOL DROPOUT
I didn't think I was familiar with Beauty School Dropout beforehand, but I definitely recognized their song, "WE MADE PLANS & GOD LAUGHED". I was not prepared for the explosive energy they brought to the stage! They were a nonstop party! I can not recommend this band enough. Please do yourself a favor and check them out on Spotify.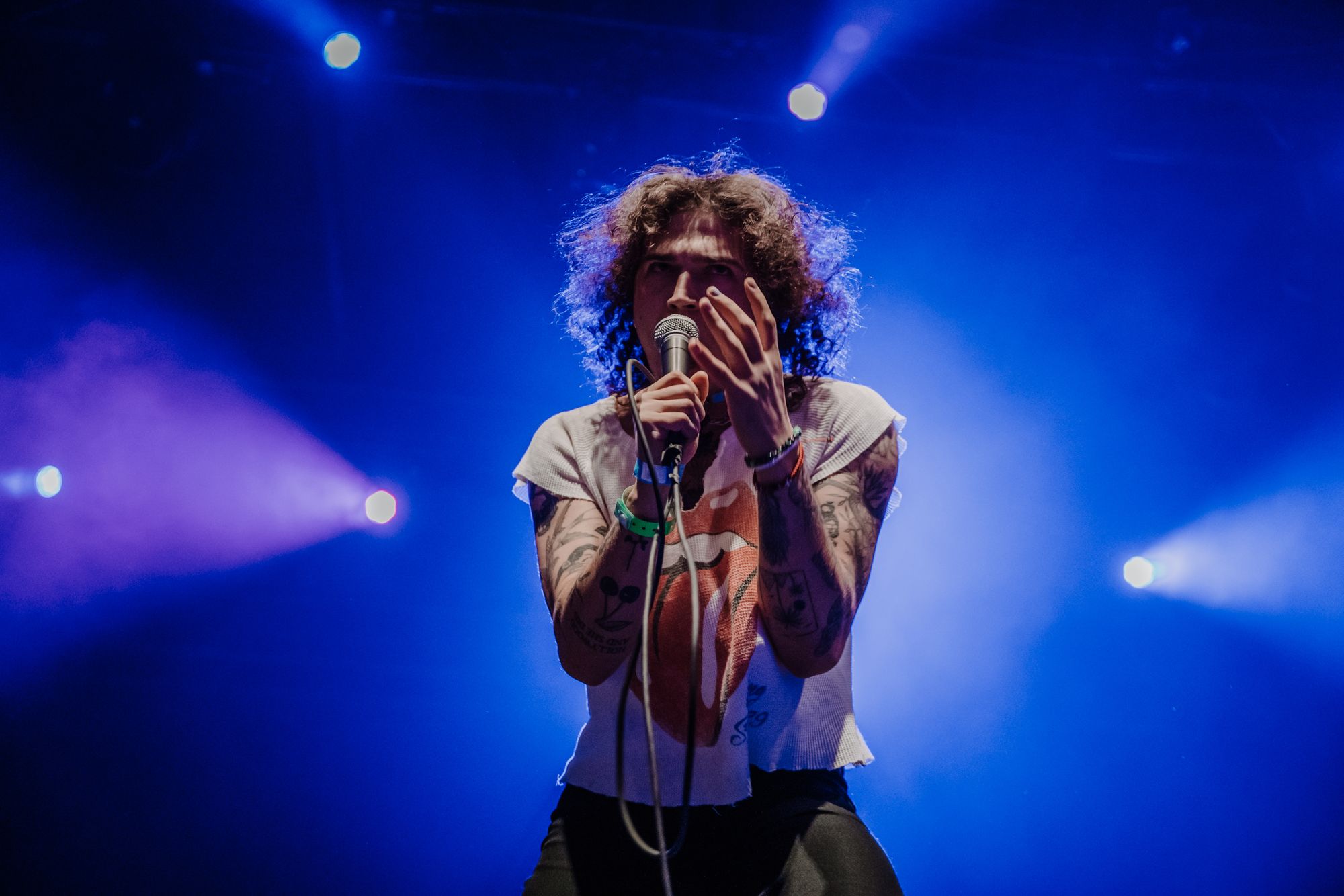 JXDN
Finally, the lights dimmed and a Post Malone track filled our ears as an intro. The band slowly began to emerge, ending with Jaden (jxdn) himself. The crowd erupted in screams at the sight of him topless and in pinstripe pants. Jaden has a very charismatic stage presence. He's a "Beautiful Boy" and he knows it, working the crowd with every sway.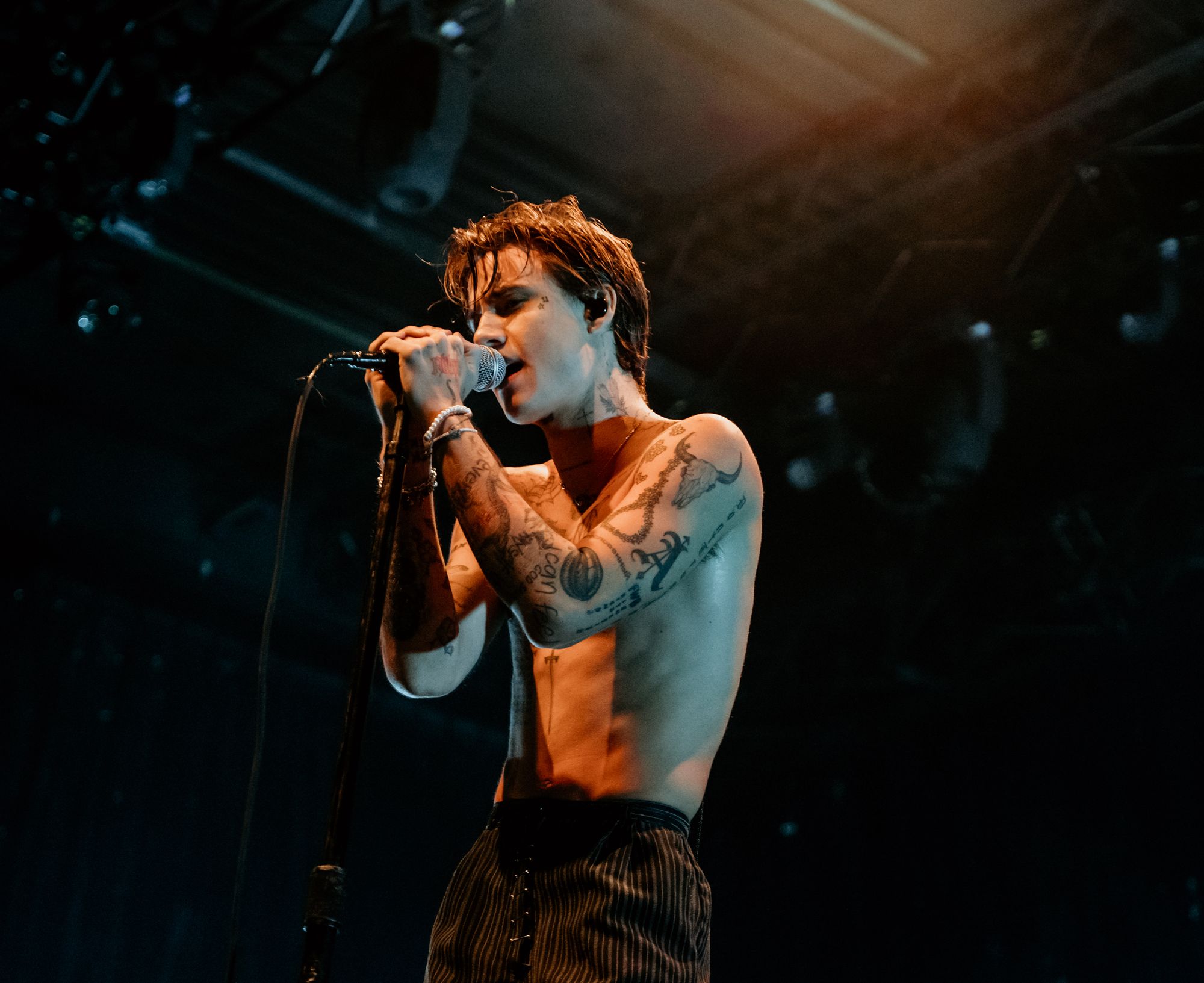 Jaden immediately launched into his latest single, "Friends With Benefits". Afterward, he addressed the crowd and said we had some "sexy motherfuckers out there tonight" as cheers and whistling filled the air. The setlist was full of his hits, like "BETTER OFF DEAD", with the audience singing along to every word.
Towards the middle of his set, a chair was brought out and the lights dimmed. Jaden made his way to the chair and sat down. He said we were going to slow it down for a few, and he hopes the next few songs find us well. He began singing a cover of Coldplay's "Yellow". At first, I thought that to be an odd choice for him, but soon realized it's a perfect fit for his voice. Many of Jaden's songs don't show how well he really sing and this song gave him a perfect opportunity to show just how talented a singer he is. He continued showing off his beautiful vocal stylings, this time in a slightly stripped down version of his song "Pray". It was emotionally charged and absolutely beautiful, and definitely my favorite moment of the night. He finally closed the night with an encore of his upcoming single, "Elevated Heartbreak".
Jaden said that he knows a lot of people are looking for their purpose, proudly sharing that he found his with music, and hopes that we can too. It's amazing that he's only been creating music since 2019 when it's so clearly what he is meant to do. He has incredible stage presence and an electric energy that charges up any room he enters. You can view his remaining tour dates below! I know that I'll definitely be catching every jxdn date that I can in the future!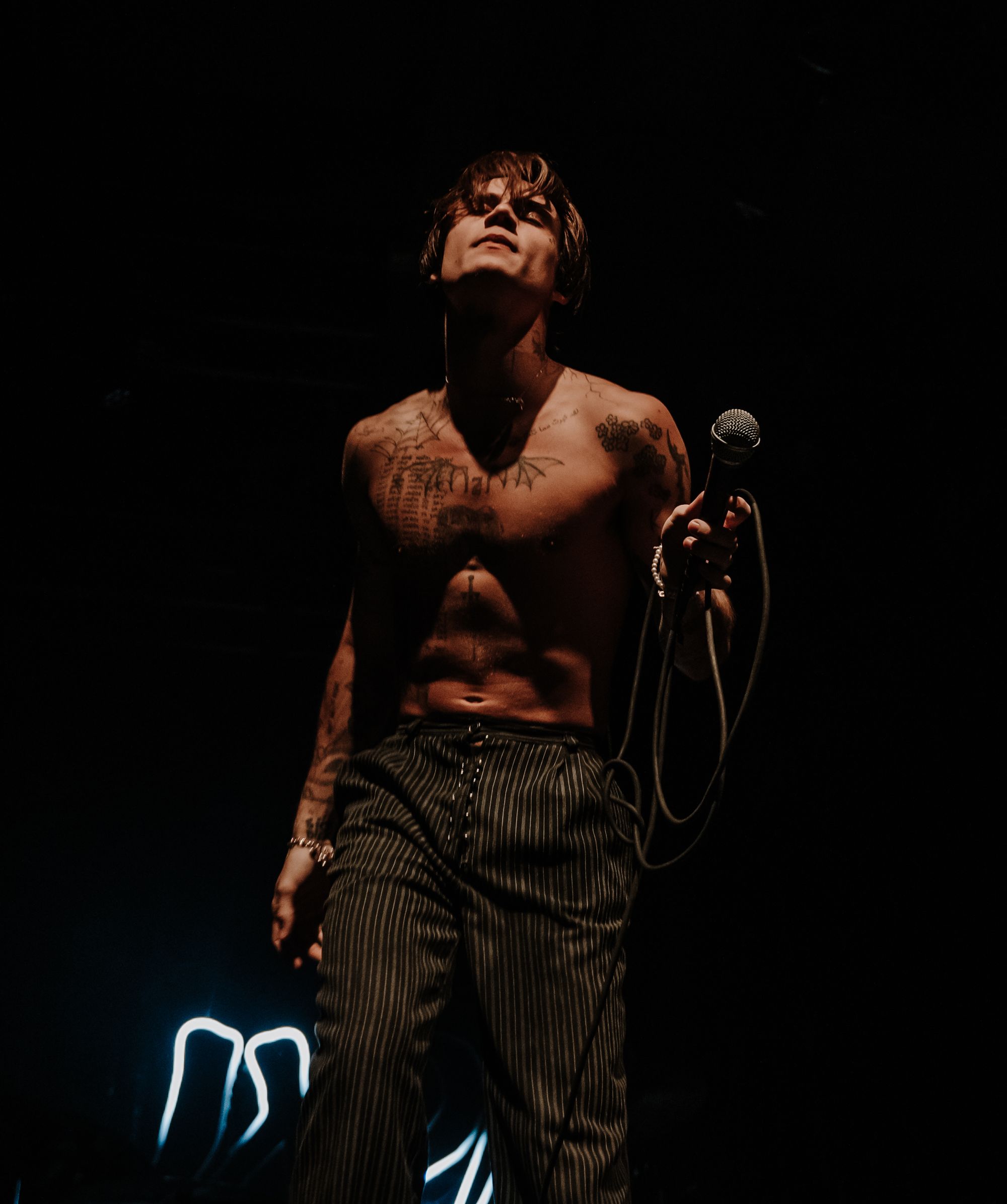 SETLIST:
FRIENDS WITH BENEFITS / IT MUST SUCK TO KNOW YOU / DTA / DEAD OR ALIVE / LAST TIME / BETTER OFF DEAD / YELLOW (COLDPLAY COVER) / PRAY / TELL ME ABOUT TOMORROW / ANGELS & DEMONS PT 2 / THINK ABOUT ME / SO WHAT! / BRAINDEAD / WRECK ME / FREAK (WITH BEAUTY SCHOOL DROPOUT) / WANNA BE / ANGELS & DEMONS
ENCORE: ELEVATED HEARTBREAK