by Matt Benton
Deathcore titans The Acacia Strain & Fit For An Autopsy are currently on a co-headlining tour, with support from Full of Hell and Primitive Man, and made their stop in Dallas, TX at Amplified Live. The venue was packed to the brim with fans eager to mosh, two-step, and scream the night away.
---
Opening the night was Primitive Man. I was clearly one of the few people who were not all too familiar with the band because the amount of people in the crowd would have had someone think that Primitive Man was the headliner. Comprised of Ethan Lee McCarthy (guitar, vocals), Jonathan Campos (bass), and Joe Linden (drums), the group unleashed some of the most intense doom metal my ears have ever heard. Looking out past the stage, all you saw was a sea of people headbanging and enjoying this brutal onslaught of sound.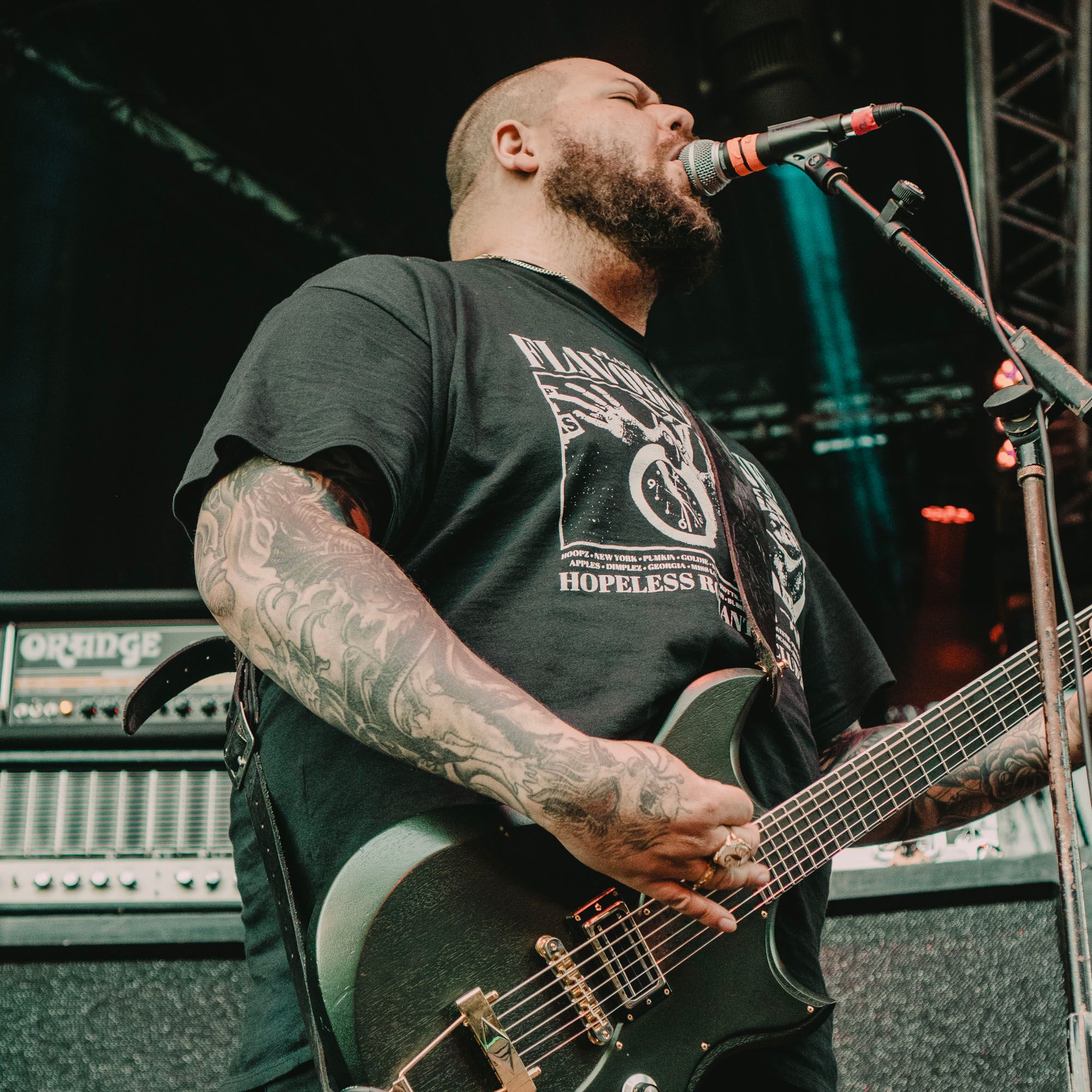 ---
Coming to the stage next was Full of Hell. I have to start off by saying that having both Full of Hell and Primitive Man on this bill was a fantastic choice since the bands released a joint album together: "Suffocating Hallucination". Full of Hell has been slinging some of the most intense and chaos inducing grindcore since 2009. With Dylan Walker on vocals, Spencer Hazard on guitar, Dave Bland on drums, and Sam DiGristine on bass, they took the stage with a ferocity that I have never seen before. Each song was just a complete onslaught of filthy vocals, nonstop energy, and just a sound that shakes you to your core.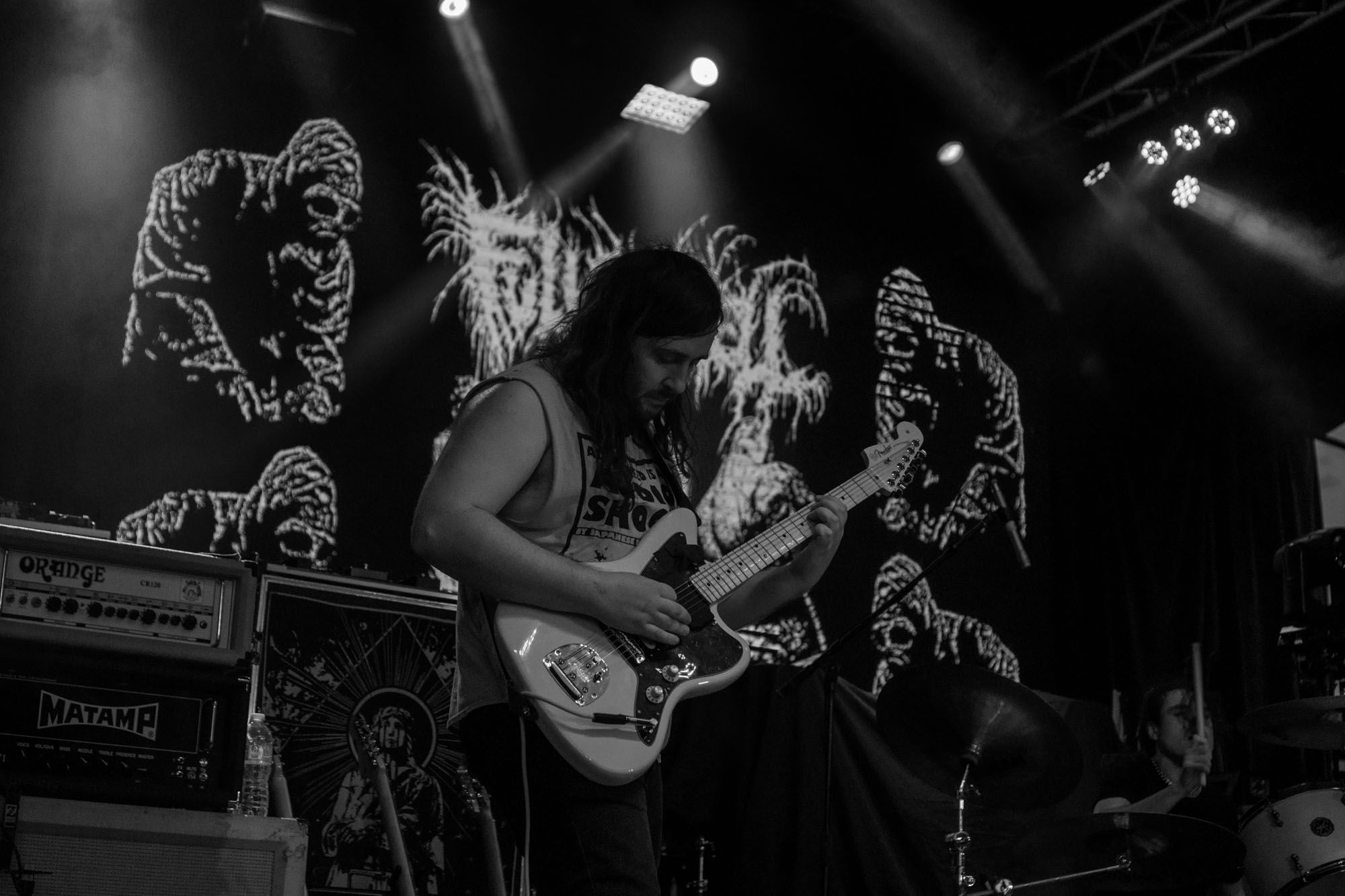 ---
Gracing the stage next was Fit For An Autopsy. I believe this was my fourth time seeing the band perform and they have done nothing but improve each time. The current line-up consists of Joe Badolato on vocals, Peter "Blue" Spinazola on bass, Josean Orta on drums, Pat Sheridan, Will Putney, & Tim Howley on guitar. Starting off the set with an absolute face-melter, "A Higher Level of Hate", should had let the crowd know that chaos was to come. I saw every single person in the venue headbanging, moshing, and screaming and signing along; fans, venue staff, security, and photographers. Everyone was feeling it as Fit For An Autopsy continued to perform an amazing set.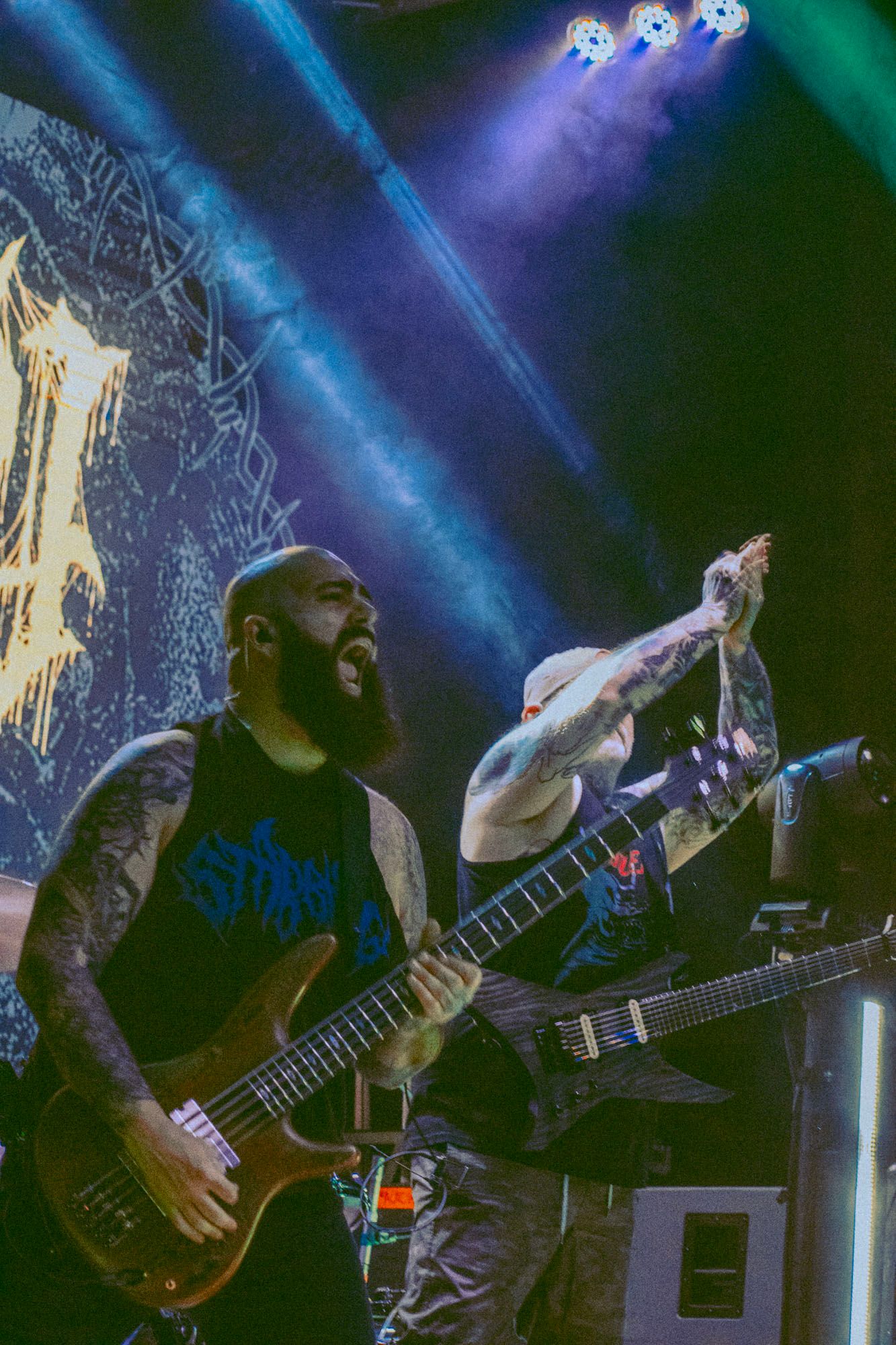 The band was also not missing a single beat. Orta's drum playing was as refined as a machine, Spinazola delivered some of the crunchiest bass tones of the night, all while Sheridan and Howley matched energies on guitar the entire night. Lest we forget the amazing vocals of Badolato who's performance could only be described as spine-chilling and hair-raising.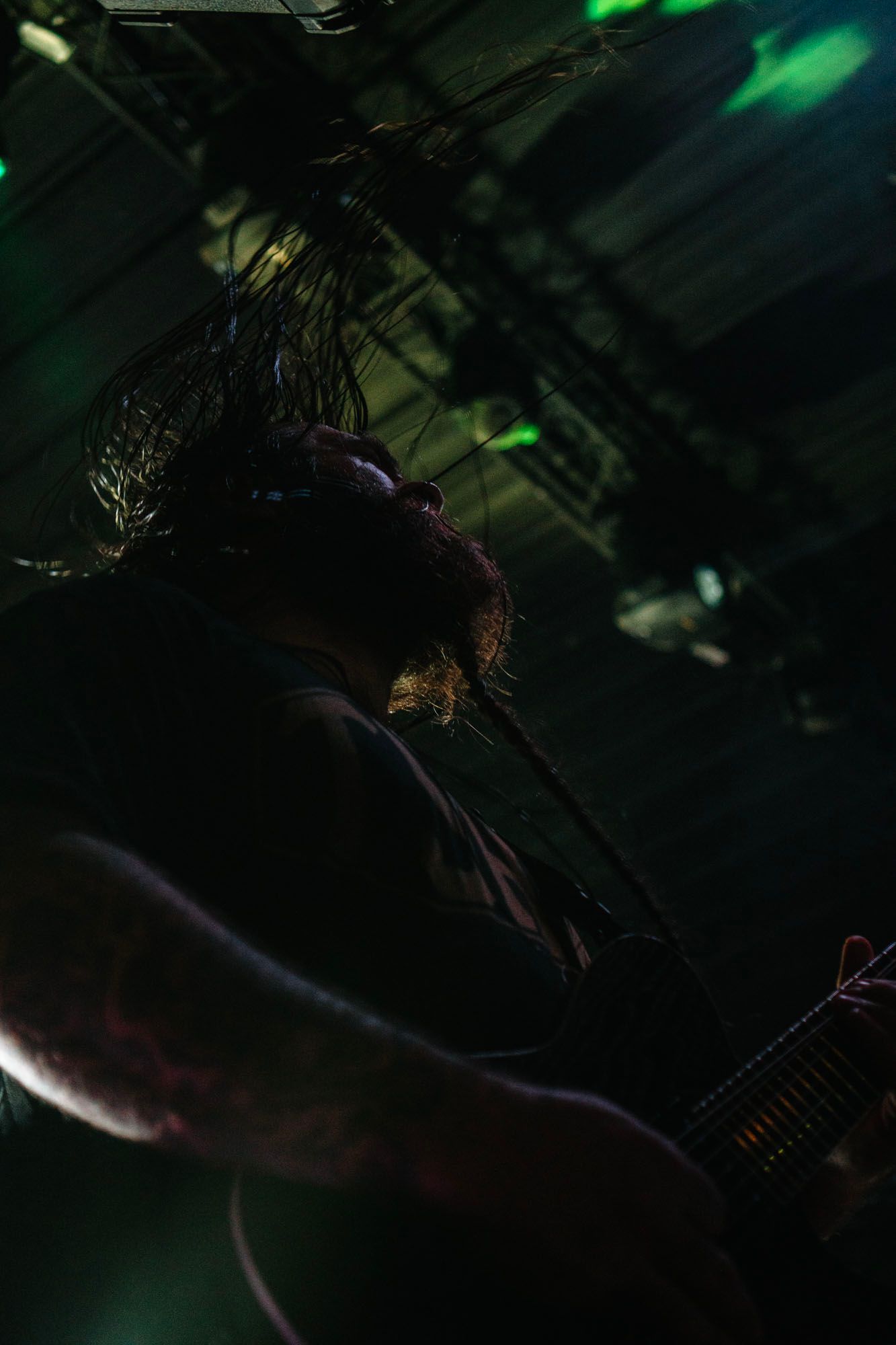 ---
As the night was winding down to an end, fans still had one more band to go through before being able to go home for the night: The Acacia Strain. The Acacia Strain has been a household name in the deathcore scene since the beginning of the 2000's, but I would argue that their release of "Slow Decay" back in 2020 gave the band a new resurgence and allowed them to gain a plethora of new fans and gave old fans something to continue to love. Obviously they are doing something right with their discography of a dozen albums.
Featuring Mike Mulholland & Devin Shidaker on guitar, Griffin Landa on bass, Kevin Boutot on drums, and Vincet Bennett on vocals, I thought the stage was about to collapse with how excited and hyped the crowd was. The Acacia Strain performs like a well oiled machine and each member knows exactly what to do. Watching Bennett run up and down the stage while two-stepping, jumping, kicking, and giving some of the most insane screams is just inhuman. He is someone is who supposed to front a band. Mulholland and Shidaker both gave some of the most exceptional guitar work I have seen in a long time. You could tell that these are artists that take their craft seriously. Not to forget Landa's performance as he did not miss a single note while headbanging harder than some of the fans in the crowd. Last, but certainly not least, Boutot on drums was just an absolute madman. How he does what he does behind that kit is a mystery to me.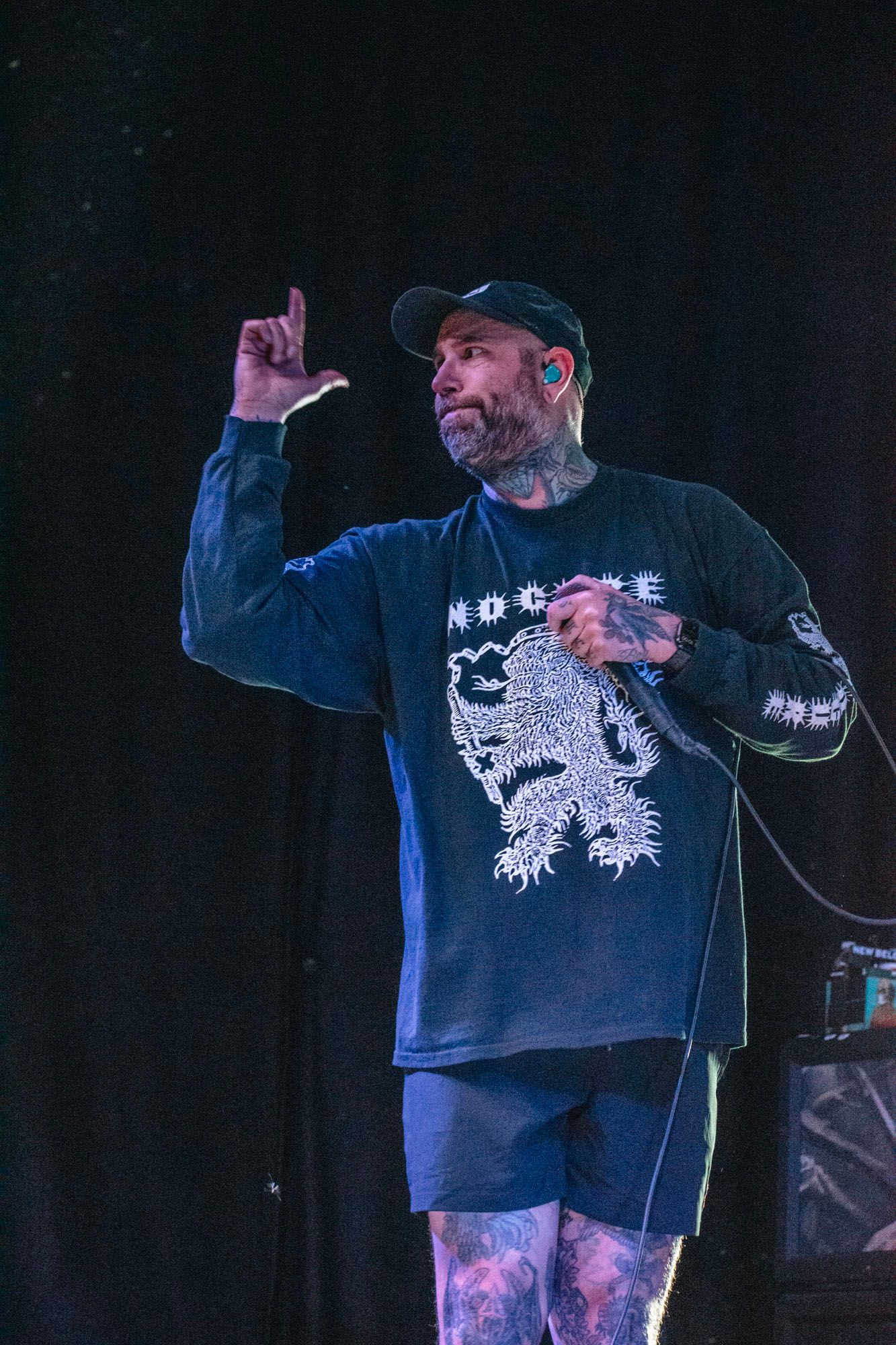 You could say that the band would think, "seeing The Acacia Strain is enough for the people of Dallas". Oh, no. Dallas's own UnityTX had two of their members grace the stage to assist with vocal duty. This was certainly a point in the night I thought the venue was going to collapse, but thankfully it didn't.
My personal favorite part of the set was listening to the band and every fan in attendance scream the words to "Crippling Poison". One of the best moments of the night had to be when I saw every single person scream the words "I'm going through some shit". It send chills down my spine and gave me a moment of pure, euphoric bliss.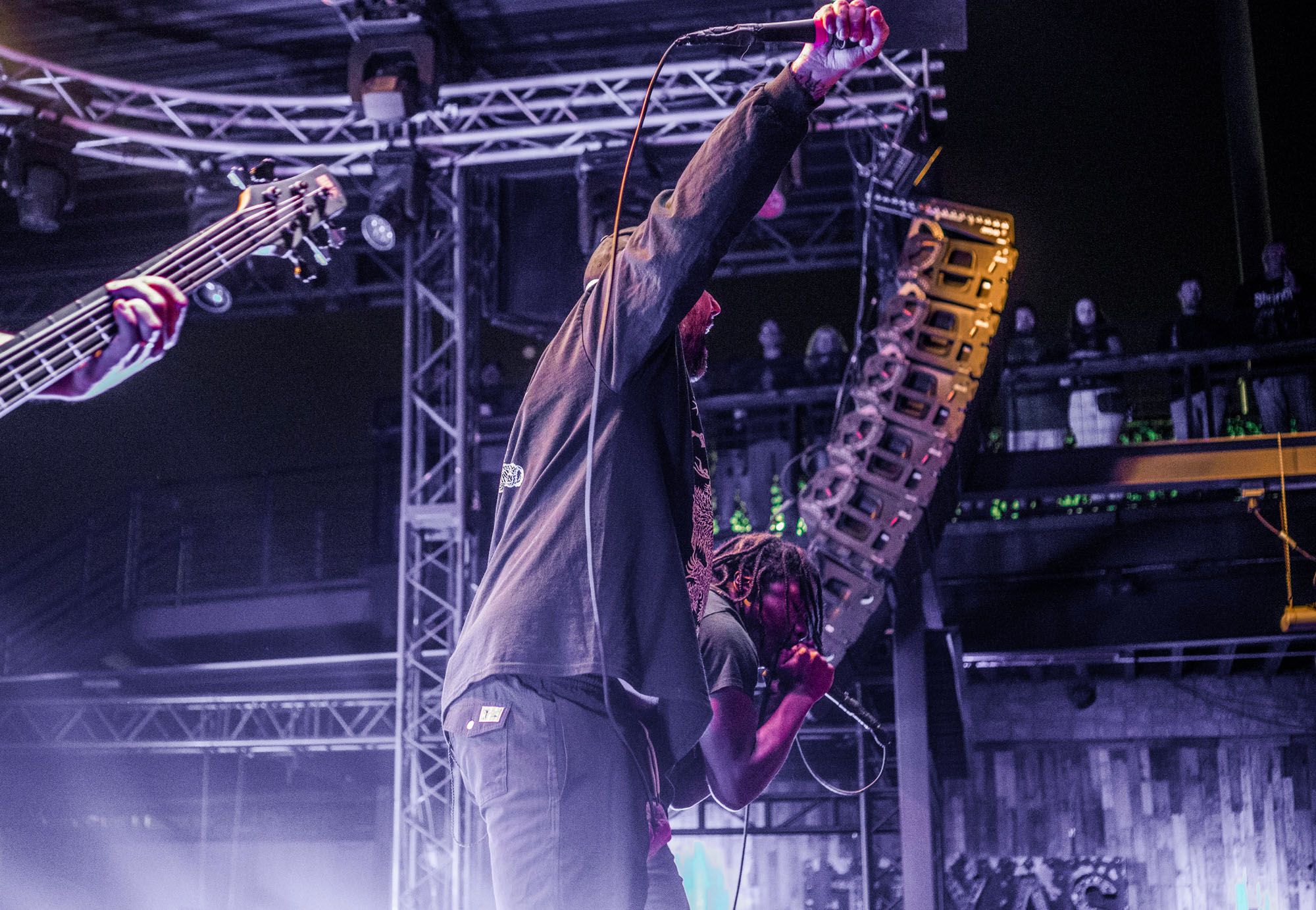 ---
Upcoming Releases:
Fit For An Autopsy (with Thy Art is Murder & Malevolence) – The Aggression Sessions – 7 April 2023
The Acacia Strain – Step Into the Light / Failure Will Follow – 12 May 2023
Full of Hell & Primitive Man – Suffocating Hallucination – Out Now