by Rayna DiMuro
I've been ecstatically waiting for this tour. Midwest favorites, Real Friends and Knuckle Puck geared up for the co-headlining tour earlier this April with opener, Between You And Me. The sold out show at Hawthorne Theatre on Sunday has easily been a highlight of 2023 for Portland's pop punk fans.
---
BETWEEN YOU AND ME
Between You and Me is a band I've been waiting a very long time to see and they were worth the wait. The energy from their short thirty-five minute set was unrivaled. The lead singer and bassist both delivered a powered and energetic performance. Despite it being a very hot and sweaty spring night for Portland, they didn't let that bother them. Playing a variety of songs from their two albums, they ended their set with their most popular song, "Dakota".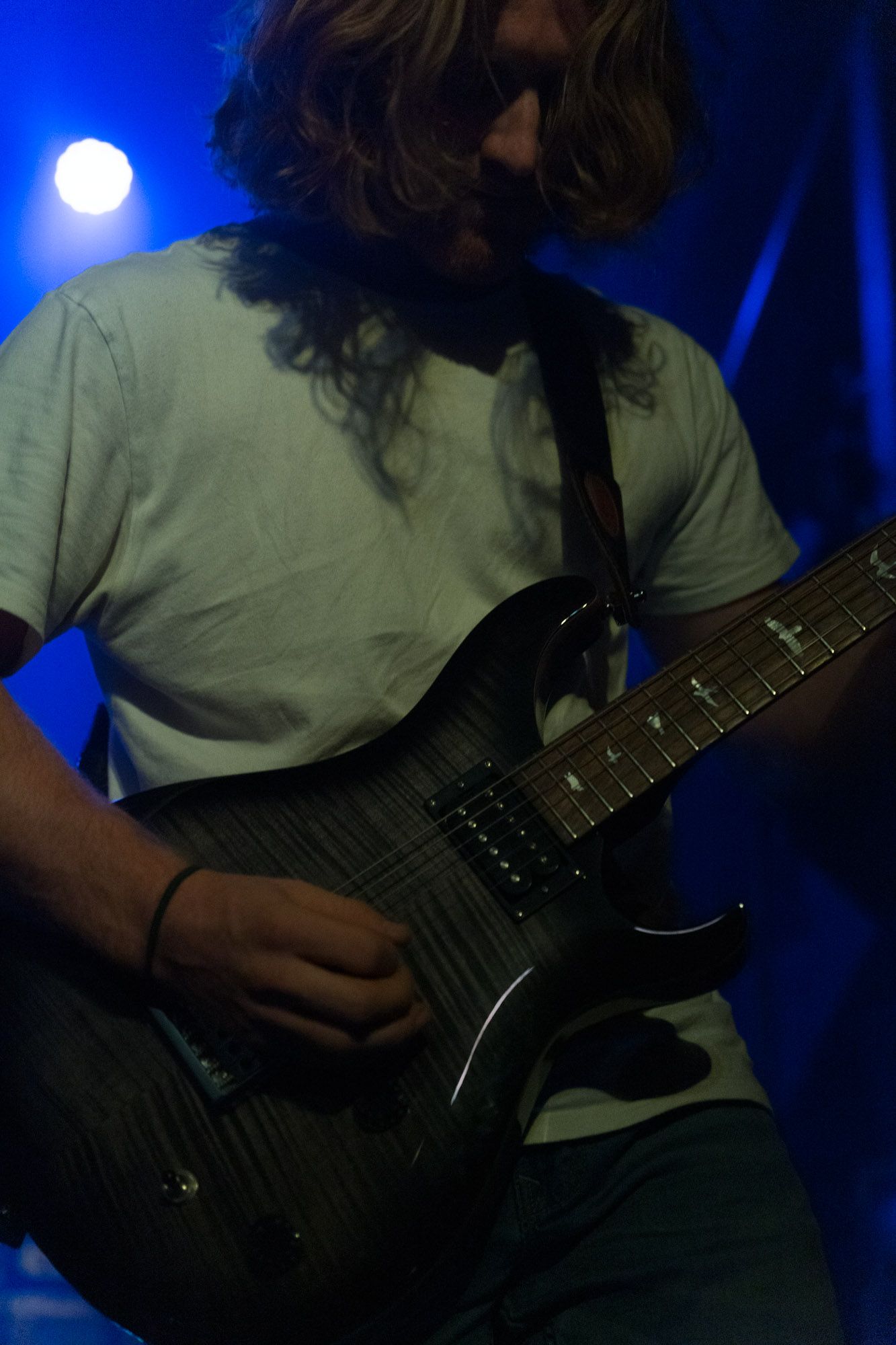 ---
REAL FRIENDS
For tonight's show, Real Friends were up next. Unlike the opener, they took time to build up the energy, but this didn't stop the crowd from getting wild. By the third song, "Get By", fans were shaking the barricade and starting to dance. I was glad to see the band slowly feed off the energy in the room and jump around. Considering they played for an hour, it's good that they paced themselves and built up the energy rather than burning out. I've seen Real Friends a couple times with their previous singer Dan Lambton, but their newest vocalist, Cody Muraro (who joined in 2020) filled Dan's shoes better than I could've imagined. Though I had given their newer music a listen, I hadn't fully accepted this lineup change. Seeing them live with Cody completely dissolved any and all of my doubt. I was impressed by how much emotion he managed to convey through their older songs; and the new songs blended perfectly with their discography.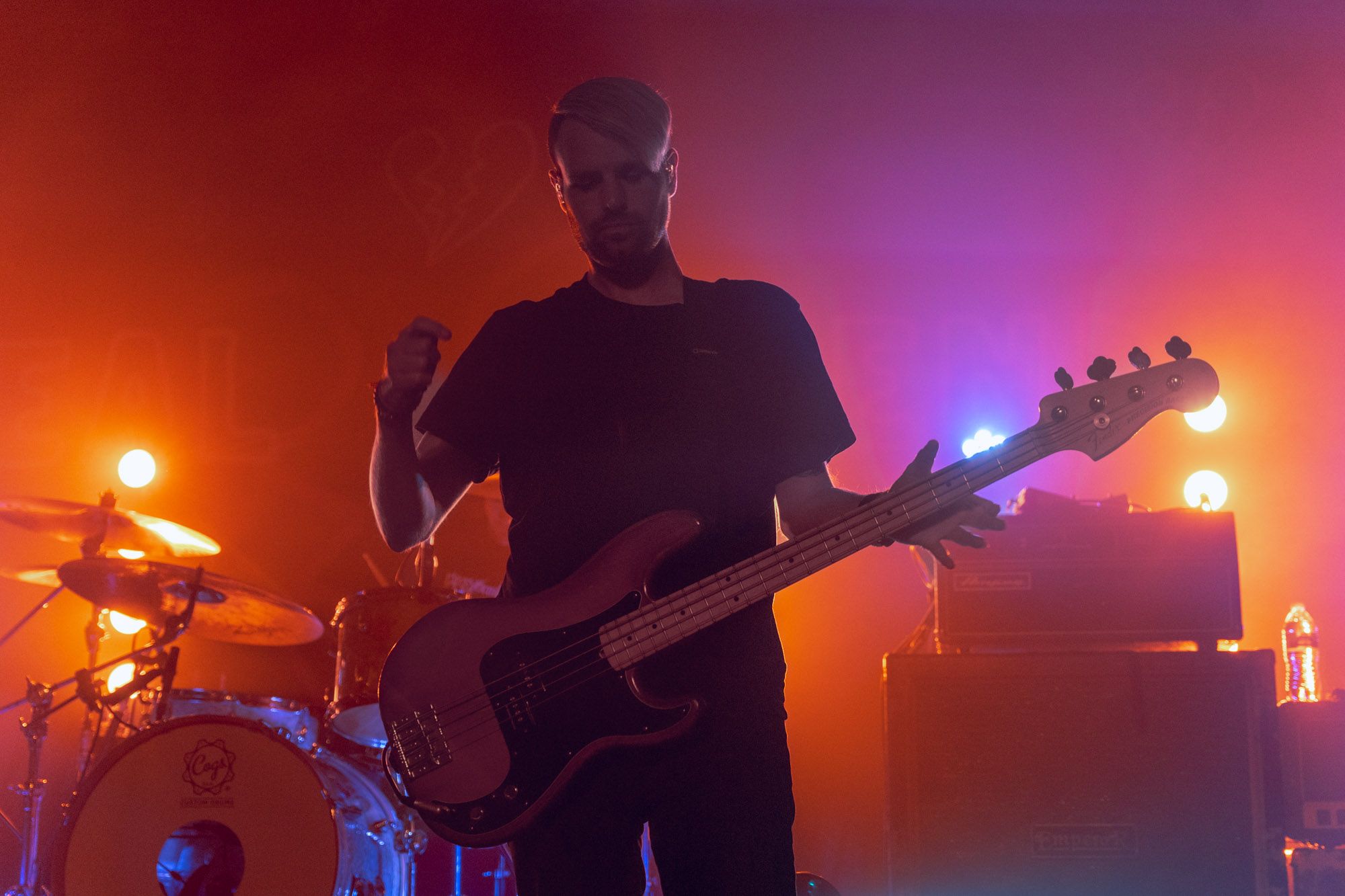 ---
KNUCKLE PUCK
Last to go on was Illinois band, Knuckle Puck. I've seen them at least 5 times now and they never let up. The craziest part is that they sound almost exactly as they did the first time I saw them in 2016. Vocalist Joe still finds the perfect balance of grit and smoothness in his vocal technique. Not just is his singing on point, but he also displayed a considerable amount of energy on stage. There was barely a minute that he was standing still while on stage. This hyped the crowd up and fans started crowd surfing from the first song on their set. I wish I had gotten a photo of my favorite moment tonight. During "Wall to Wall", someone crowd surfing quite literally flew. I mean that he got launched so hard he was in the air for a solid 3 seconds. It was this insane moment where everyone in the room gasped in amazement. Personally, I was more amazed that the audience didn't drop on his way down: he successfully made it to the front of the barricade. A sweet moment came at the introduction to "Evergreen", when Joe dedicated the song to the Pacific-Northwest calling it the most beautiful place in the country and exclaiming his love for our part of the country. By the end of the show, fans pleaded for more and the band came back to play their very first song, "Give Up".