Interview by Melanie Bryan and Intro by Rayna DiMuro
In Her Own Words is a pop-punk band based out of Los Angeles, California that is climbing to the height of their career. The five-piece creates music with a theme most people can relate to: love and heartbreak. However, you wouldn't guess that based on their often upbeat sound composed of pop-influenced vocal melodies and power chord changes. Since the entrance of lead vocalist Joey Fleming in 2013, the band has broken out of the small band scene and signed to Thriller Records. In this interview with the band, we spoke with Andretti (guitarist) about their latest album, his favorite thing about touring, and the highlight of their career (so far!). Things are only growing for In Her Own Words as they're currently on tour with Set It Off. Check out our interview and the tour dates below.
---
MSM: First of all, would you mind introducing yourself and briefly explaining your sound to potential new fans?
IHOW/Andretti: We're a pop punk band containing sounds and influences from Los Angeles and Nashville.
MSM: Tell me about your journey with creating music. How did you get started, and was it something you always knew you wanted to do?
IHOW: I (Andretti) started creating music When I was thirteen, started a band, and always had the dream to create and perform since I was 5.
MSM: You just released your third full-length album this year, Distance or Decay. Which of the songs on the album means the most to you, and why?
IHOW: To me, Daydream and I Still Feel You In The Air back to back contains a recipe that just covers a lot of what I strive to look for in my writing.
MSM: You are heading out on tour with Set It Off and Scene Queen this Spring. Do you have any favorite tour memories so far?
IHOW: What I love and always have about touring is getting to know the other bands and the team. It feels nice to be understood by others doing the same line of work.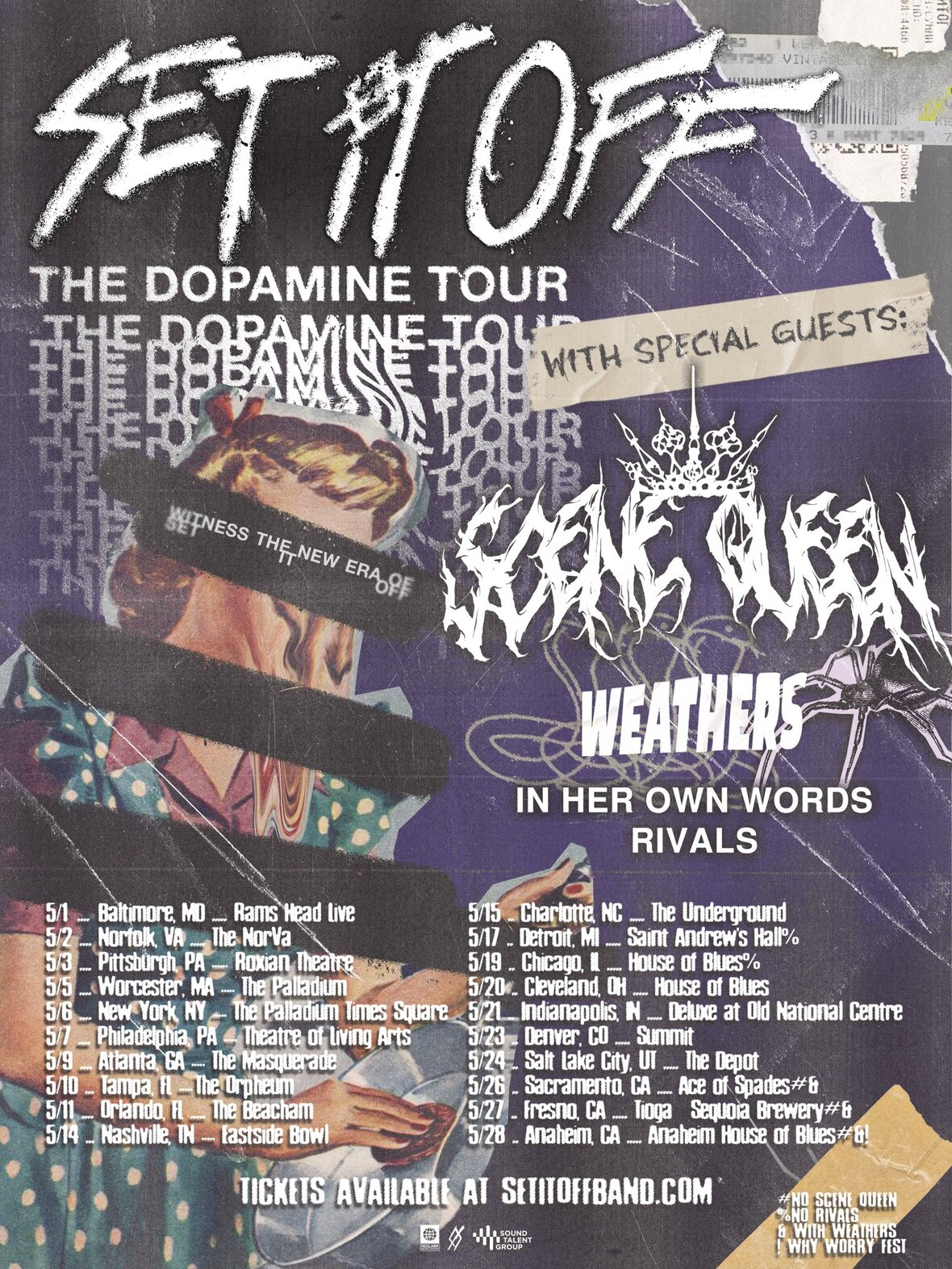 MSM: If you could collaborate with any artist, whom would it be?
IHOW: Personally my pick would be Chelsea Cutler. Her music just hits.
MSM: What do you attribute most to your success?
IHOW: Everything. The support from family and friends, the adversity, the hard work, patience, it all contributes to your path. Of course the fans that still believe in us.
MSM: What's been the biggest highlight of your career thus far?
IHOW: I think I can speak for the rest of the band that opening for The Offspring in Europe was pretty surreal.
MSM: What would you do differently if you were to start over again from day one?
IHOW: Probably to balance the performing aspect of music with being more hands on with the business side. You can't pay someone to practice for you.
MSM: Last, but certainly not least, do you have any closing messages for your fans?
IHOW: Thank you everyone for sticking with us. We love you so very much and we'll see you at the next show!
---
PHOTO PROVIDED COURTESY OF THRILLER RECORDS