by Melanie Bryan
Dark Divine, a dark-themed hard rock band, recently released their latest single, "Drown", and just got back from a tour with Until I Wake. Their debut LP is scheduled to be released later this year. Read on for our exclusive interview with lead vocalist Anthony Martinez.
Dark Divine is: Anthony Martinez (vocals), Jason Thomas Mueller (guitar), Robby Lynch (guitar), Triston Blaize (drums) and Jarret Robinson (bass)
---
MSM: For anyone who hasn't heard of Dark Divine (yet!), what would you tell them as a reason to check you out?
ANTHONY: Dark Divine is a great mix of fun theatrics with emotional lyricism.  If you enjoy rhythmic bouncy riffs that house a spooky energy with deep undertones, you may enjoy Dark Divine.
MSM: How do you approach the songwriting process, and where do you draw inspiration?
ANTHONY: I typically draw from personal experience as well as themes and imagery that intrigue me.  Jay will typically write an instrumental demo.  Through that, I'll get the vibe and ambience of the song based on syths, impacts, etc.  I will usually try to start by writing a chorus.  Then, over the course of the writing process, we will keep bouncing ideas off of each other until a full song is fleshed out.  Then when we take it to the studio, our producer will add his touches to the song and further flesh out the details.
MSM: You're currently on tour with Until I Wake. How has the tour been going so far? Do you have any favorite tour memories from this one or a past tour?
ANTHONY: This tour in particular has been comprised of some of the most friendly and outgoing people I have ever met.  Some of my best memories of this tour fall under conversations and excursions outside of the venue.  The shows are amazing and will always be amazing. But the coffee visits, Halloween store visits, and dinners together will always house the most memories.  These events break up the repetition of tour life and keep everyone sane.
MSM: If you could collaborate with any artist in the world, who would it be?
ANTHONY: Noah Sebastian from Bad Omens or Courtney LePlante from Spiritbox
MSM: What is your favorite part of being a musician? Do you prefer recording or touring?
ANTHONY: Touring will always be my favorite part of being a musician.  Being able to see people respond to the music you have written in person is an amazing feeling. Directing energy in a crowd is a fun thing to experience.
MSM: You just released "Drown", with a music video as powerful and in-your-face as the song itself. I feel that the vibe was captured perfectly! Do you have a favorite music that you've done so far?
ANTHONY: The Halloweentown music video will always have a special place in my heart because it was the video that started it all.  It solidified our desires to be a "spooky band."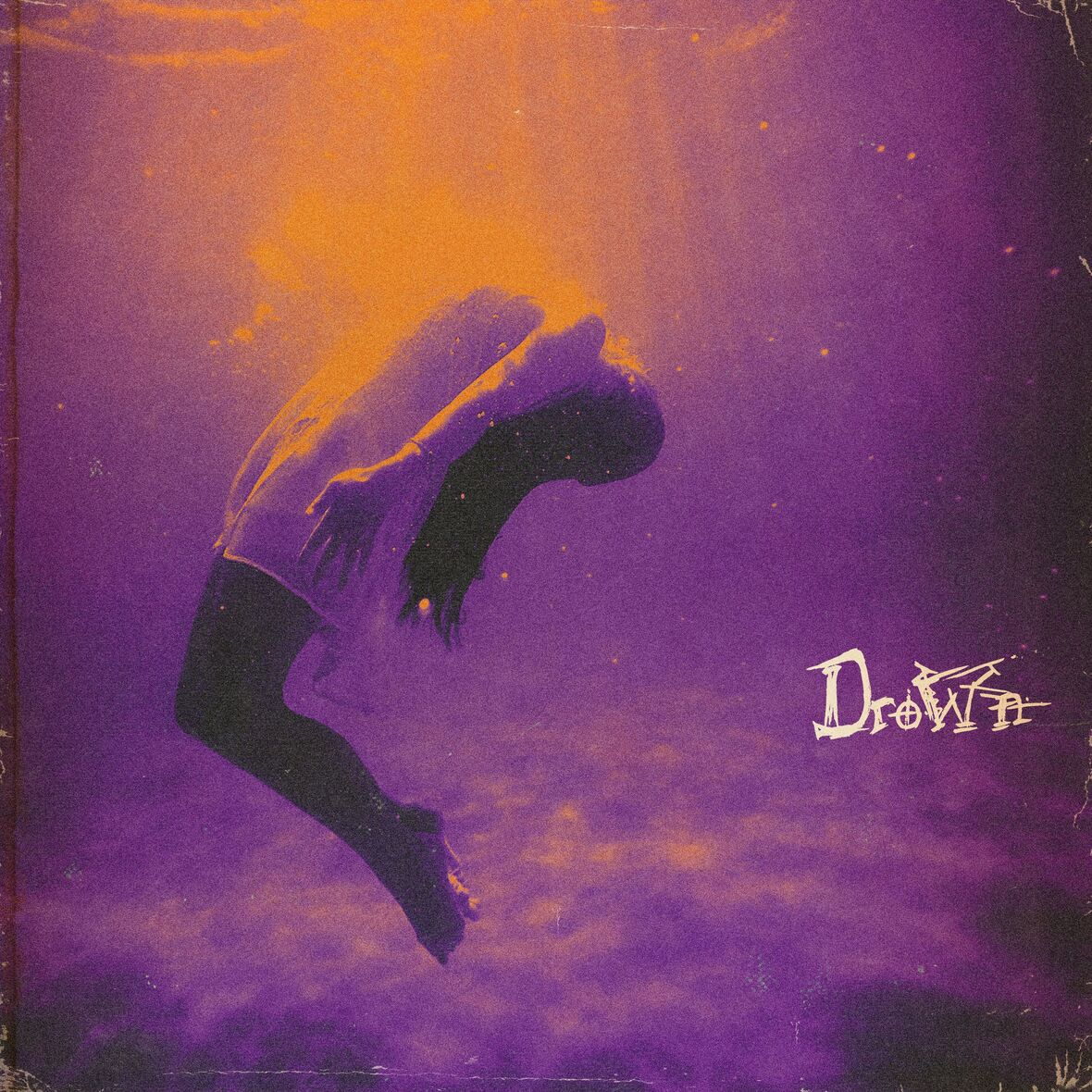 MSM: Can you talk about the creative process behind your forthcoming LP and the themes or messages you are trying to convey through your music?
ANTHONY: We are definitely trying to expand on what we feel worked in the debut EP. However, we also want to break some new ground with some different sounds. There will definitely be some experimentation in this new record that we hope people will enjoy as much as we do.
MSM: If you had to pick out your favorite song or lyrics from the LP, what would they be?
ANTHONY: My favorite song on the LP has yet to be released so I can't give too much away too soon.  But my favorite lyrics of what's already been released would probably have to be "the water's darkest just below the light."
MSM: What have you personally been listening to lately?
ANTHONY: I've been on an 80's rock binge, so a lot of Journey and Heart.
MSM: What are your goals for your music career, and where do you see yourself in the next few years?
ANTHONY: In the next few years, I hope to see Dark Divine reach fans living overseas.  We definitely hope to play some major festivals and expand to regions that were previously inaccessible to us.
MSM: Lastly, do you have any closing messages for your fans?
ANTHONY: Tip your merch people.  Everyone needs to eat :)
---
TikTok / Instagram / Facebook / YouTube / Twitter
PHOTO PROVIDED COURTESY OF THRILLER RECORDS