by Grace Earley
Forever Pop-Punk icons, All Time Low, brought their headlining Tell Me I'm Alive tour to Newport, KY last Tuesday. The tour, following the release of the group's 11th studio album, sold out over 75% of the dates. To say that I was excited to attend this show is a massive understatement, I actually couldn't have possibly been more ecstatic. Having seen the band 10 times previously, in many different sized venues, I can confidently say I have never seen them put on a bad set.
Consisting of lead singer Alex Gaskarth, guitarist Jack Barakat, bassist Zachary Merrick, and Drummer Rian Dawson, the quartet formed in 2003. Going from playing the 350 capacity Otto Bar in Baltimore, MD, to the 90,000 capacity Wembley Stadium, their genuine, kind, and appreciative presence has never faltered. Every single event is equally as new and exciting to them, even 20 years later.
The evening had the best weather that performers and fans alike could ask for, which started everything out on the right foot. The lineup began with up and coming pop punk singer Emmyn Callerio, known as Games We Play. Joined by touring guitarist Kyle Fink, and touring drummer Chase Vernon, the trio emitted the perfect energy to warm up the crowd. Let me just say, I have never seen a guitarist happier to be on stage than Kyle.
First blowing up on TikTok with over 5 million views, the single "Get A Job" kickstarted an uphill climb for Emmyn's career. He has since released a single with rapper Hoodie Allen, and has joined many star studded summer tour lineups. You can catch Games We Play this summer on tour with Yungblud, Fall Out Boy, or at the 2023 When We Were Young Festival.
SETLIST (Via Setlistfm)
1. Get A Job
2. Deadbeat
3. Mr. Brightside (The Killers Cover)
4. Kristina
5. Hey, Ben
6. I Hope You're Happy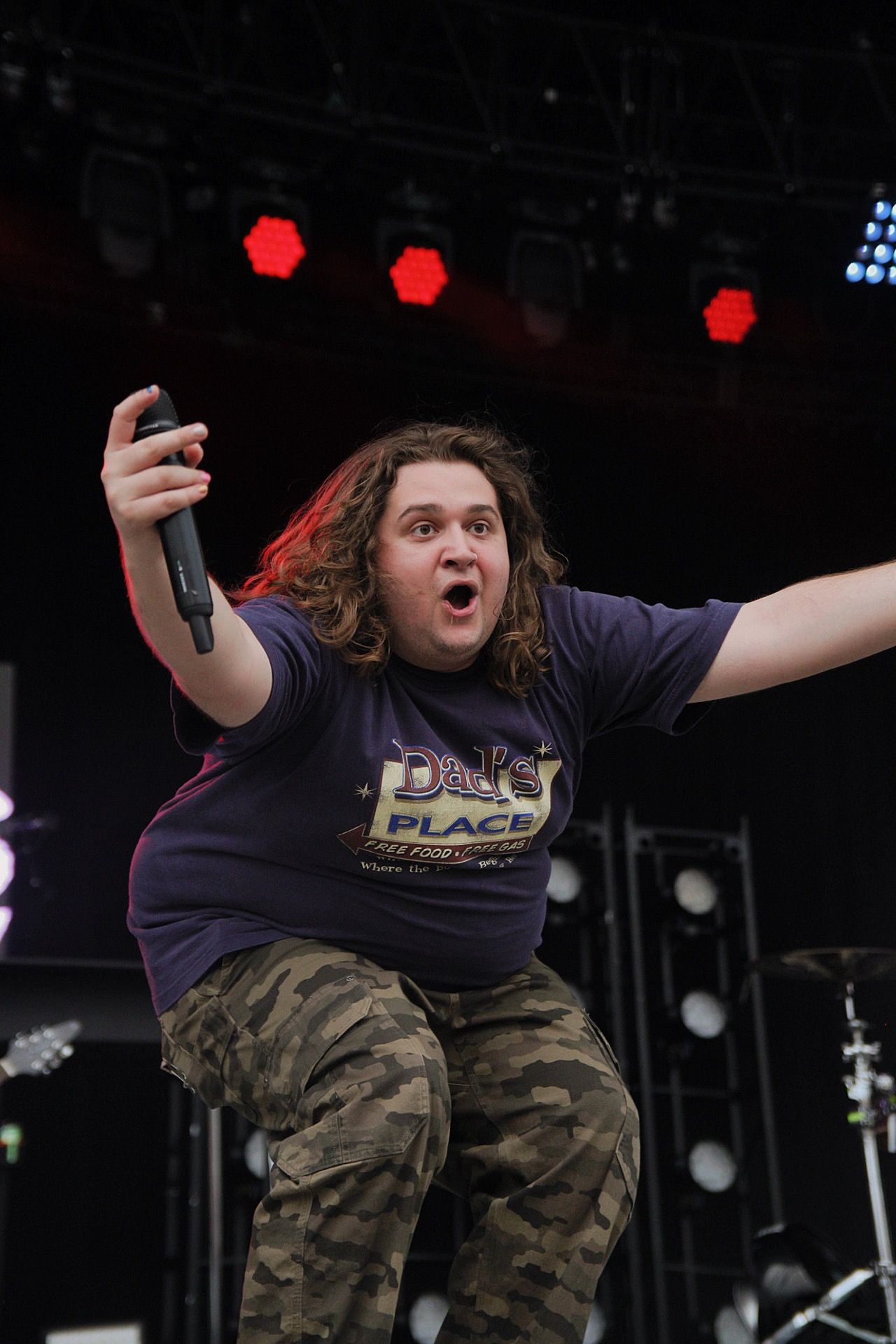 As the sun began to set, the second and last opener to grace the stage was the well known and loved Mayday Parade. Formed in 2005, the group was a result of a merge between two local Tallahassee, FL bands. The quintet began their part of the evening with the song "Three Cheers For Five Years", off of the group's debut album A Lesson in Romantics. Lead singer Derek Sanders, accompanied by guitarists Alex Garcia and Brooks Betts, bassist Jeremy Lenzo, and drummer Jake Bundrick, has a passion for his career unlike any other. I had never seen Mayday Parade live previously, nor had I heard much of their music, but you already know I am now jamming to Jersey every single day.
SETLIST (Via Setlistfm)
Three Cheers for Five Years
Oh Well, Oh Well
More Like a Crash
Anywhere but Here
Somebody That I Used to Know (Gotye Cover)
Miserable at Best
It Is What It Is
Piece of Your Heart
Jersey
Jamie All Over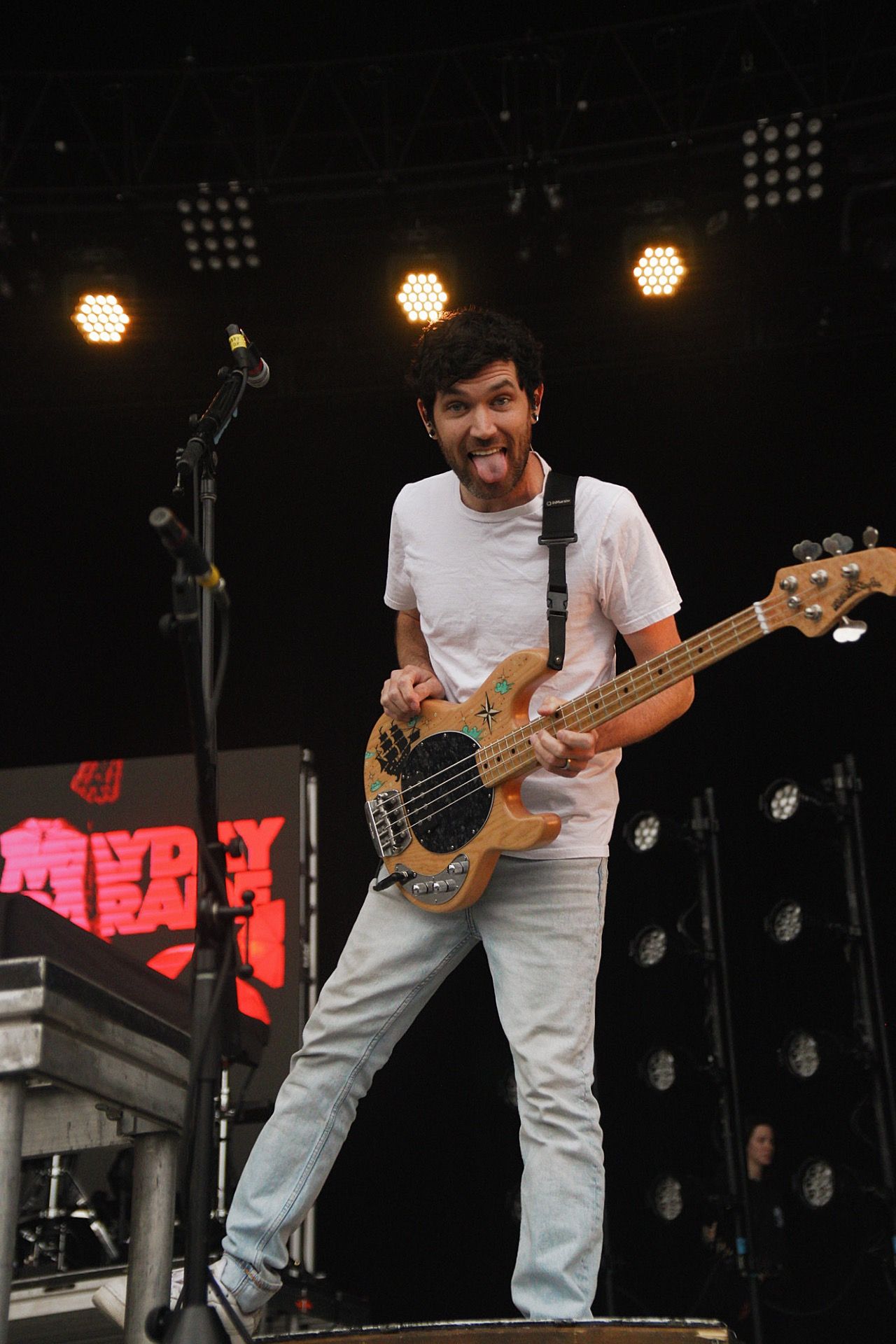 Around 9pm, a single spotlight shined down onto the center of the stage, showing a piano covered in red rose petals. The much anticipated, nearly deafening screams of the crowd began as Alex appeared and took a seat. He opened the night with the lead single off of their new album, "Tell Me I'm Alive", but with a softer intro. Continuing on with some older fan favorites like "Break Your Little Heart" and "Somewhere in Neverland", the handpicked setlists from these guys absolutely never fail to shatter my expectations.
Right before the always iconic performance of "Therapy", the clouds opened up and it began to rain ever so slightly. The drizzle did not dampen the enthusiasm of the crowd nor the band one bit, even though Alex did say it was the first rain show of the 21 date tour. Experiencing this song played in the rain for the first time, with everyone surrounding me screaming the lyrics equally as loud, I was brought to tears.
During "Sleepwalking", the last song before the encore, I was far too busy enjoying the set to notice why everyone had suddenly turned around. About halfway through the song, Alex left the stage and came to join the crowd in between the lawn and the pit. I am sure this made the night for everyone further back from the stage even more memorable. I know it did for me. Unfortunately, the night was coming to its end.
All Time Low closed out the show with a 3 song encore, beginning with the popular single "Weightless". Second came "Monsters", which originally features rapper Blackbear. Prior to the show, I had wondered what exactly they were going to do in regards to his part of the song. Sure enough, this was the night I heard Alex Gaskarth rap for the first time, and I was thoroughly impressed.
The same opinion of mine still stands, I will never miss an opportunity to go to an All Time Low show. These guys love their jobs in their 30s equally as much as they did when they were teens. I hope there is never a day whenever I don't get to hear new music and experience these concerts. Go see this band live, it is something you will never regret, but might get addicted to.
SETLIST (Via Setlistfm)
Tell Me I'm Alive
Break Your Little Heart
Modern Love
Somewhere in Neverland
Are You There?
PMA
Something's Gotta Give
Do You Want Me (Dead?)
Dark Side of Your Room
Clumsy
Dirty Laundry
Basement Noise
Therapy
Calm Down
Lost in Stereo
Kids in the Dark
Time-Bomb
Sleepwalking
Weightless
Monsters
Dear Maria, Count Me In