by Kyle Guzman
Meet Me at The Altar ventured out on their first ever headlining tour with an incredible sold-out show at New York City's The Gramercy Theatre. With support from Daisy Grenade and Young Culture, Meet Me at The Altar commence The Past // Present // Future Tour across the United States in advance of the release of their highly-anticipated debut record, Past // Present // Future on March 10, 2023.
Consisting of vocalist Edith Victoria, guitarist Téa Campbell, and drummer Ada Juarez, Meet Me at the Altar have amassed an enormous audience in just a few short years with pop-punk bangers like "Beyond My Control" from their 2019 EP Bigger Than Me, and "Garden", off their 2021 EP Model Citizen.
Fast forward to 2023. With a few years of touring under their belt, performances at Lollapalooza and Slam Dunk Festival, and the release of their forthcoming debut album, Meet Me at the Altar are poised to make 2023 their most transformative year yet, and that journey began tonight in New York City.
First up was Daisy Grenade, an eclectic duo consisting of Dani Nigro and Keaton Whittaker.  Daisy Grenade embrace elements of musical theater, 90's grunge, and pop in both their sound and aesthetics. Their high-energy set – filled with catchy melodies and euphonic duets – loosened up concertgoers for what was to come.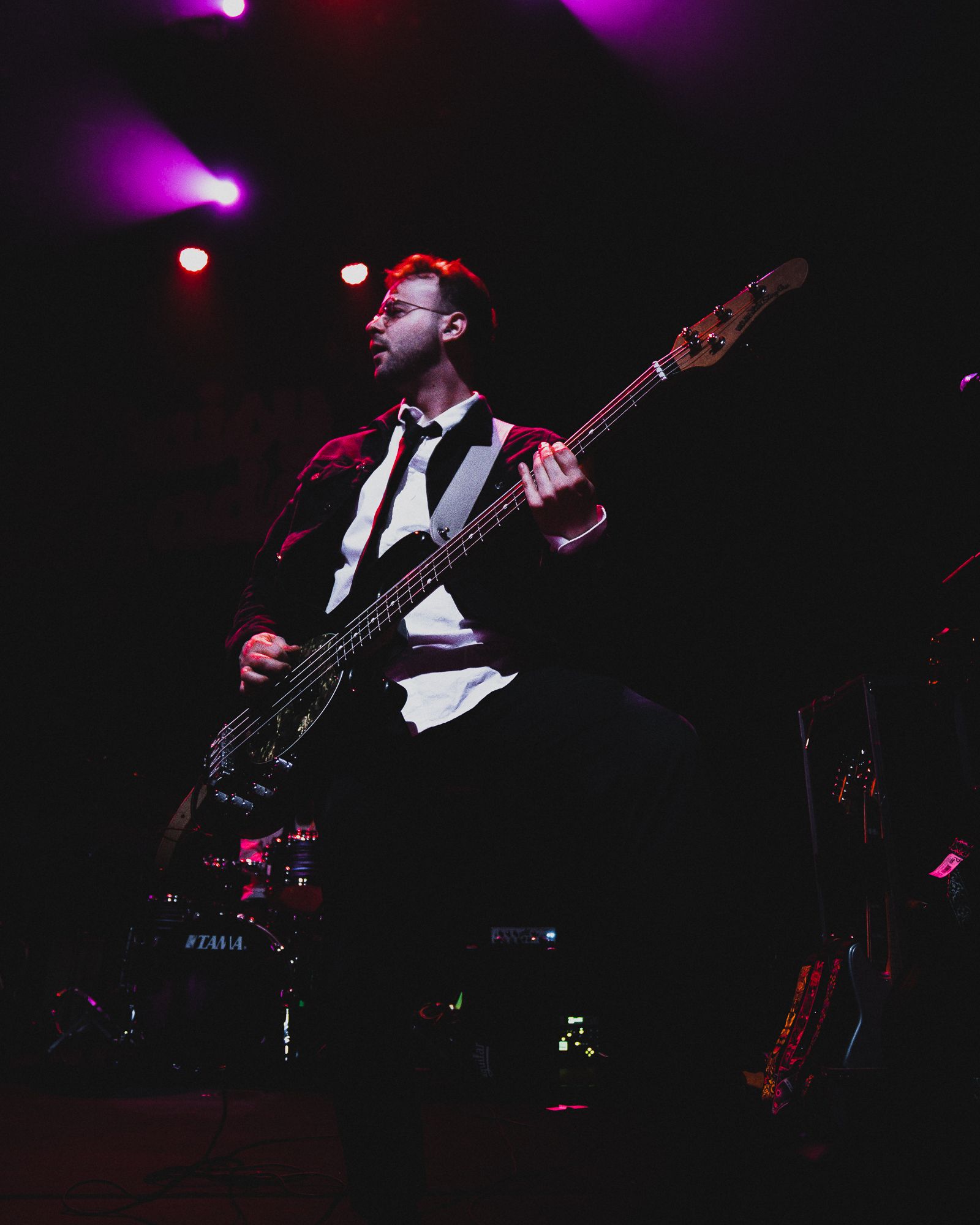 ---
Next up was Young Culture, a rock band from Albany, New York, consisting of Alex Magan, Gabe Pietrafesa, and Troy Burchett. Young Culture simply refuse to be siloed into a single genre. You can find Young Culture at the intersection of pop, pop-punk, and alternative rock, taking the best from each and making it their own. They belted out feel-good banger after banger, and concertgoers ate it up.
---
After a 20 minute intermission, headliner Meet Me at The Altar took the stage. I've been to many shows at The Gramercy Theatre throughout the years, but I don't think I've ever heard a crowd at the Theatre louder than when the trio appeared dancing onto the stage. The band opened the set with their hit song "Say It (To My Face)", a diss-track to their online haters that features an infectious melody and irresistible chorus.  About a quarter way through the set, lead singer Edith Victoria reflected on the band's blossoming career, remarking that the band had only toured as a support act for other bands until this evening and, teasingly, that often times she felt previous crowds may have felt "too cool" to really "get down with [us] them". The audience, comprised of both elder and younger emos, definitely could not relate to that "too cool" feeling. One gaze at the crowd revealed almost unending mosh and circle pits, with concertgoers reveling in every bit of Meet Me at The Altar's nostalgic pop-punk arsenal.
About three quarters through the set, Meet Me at The Altar slowed things down with an acoustic performance of "Feel a Thing", cajon and all. Victoria described the slow down as a "water break"; a brief suspension of the pop-punk chaos to bring a refreshing calm to the show's atmosphere. The band followed their acoustic performance by treating fans to a new song called "T.M.I.", a track from their upcoming album, Past // Present // Future, before diving into a three song run of covers, including "Complicated"  by Avril Lavigne.  If Meet Me at The Altar were hoping to bridge the gap between elder and younger emos, their decision to throw some covers of cherished alternative rock songs into the mix certainly advanced that goal.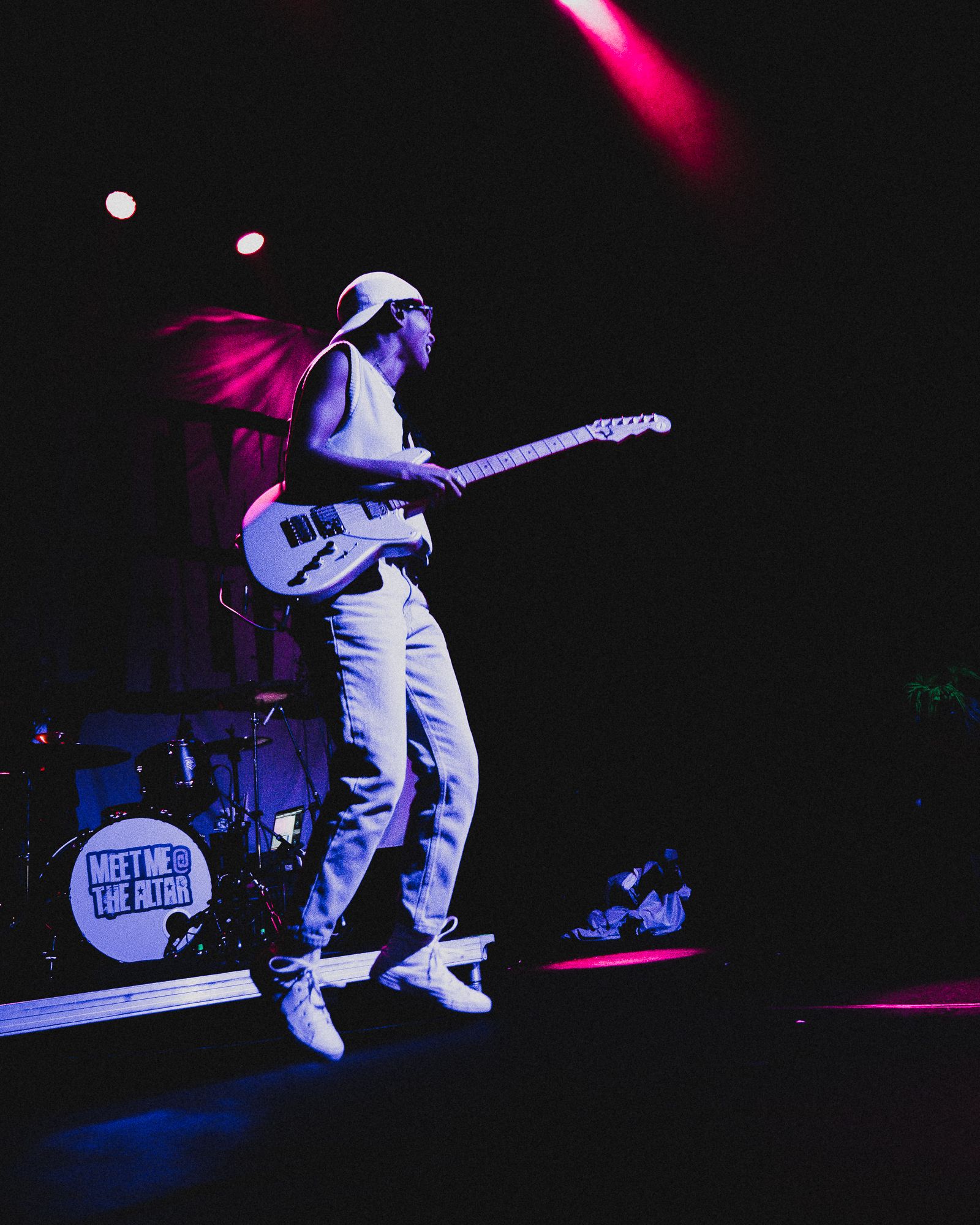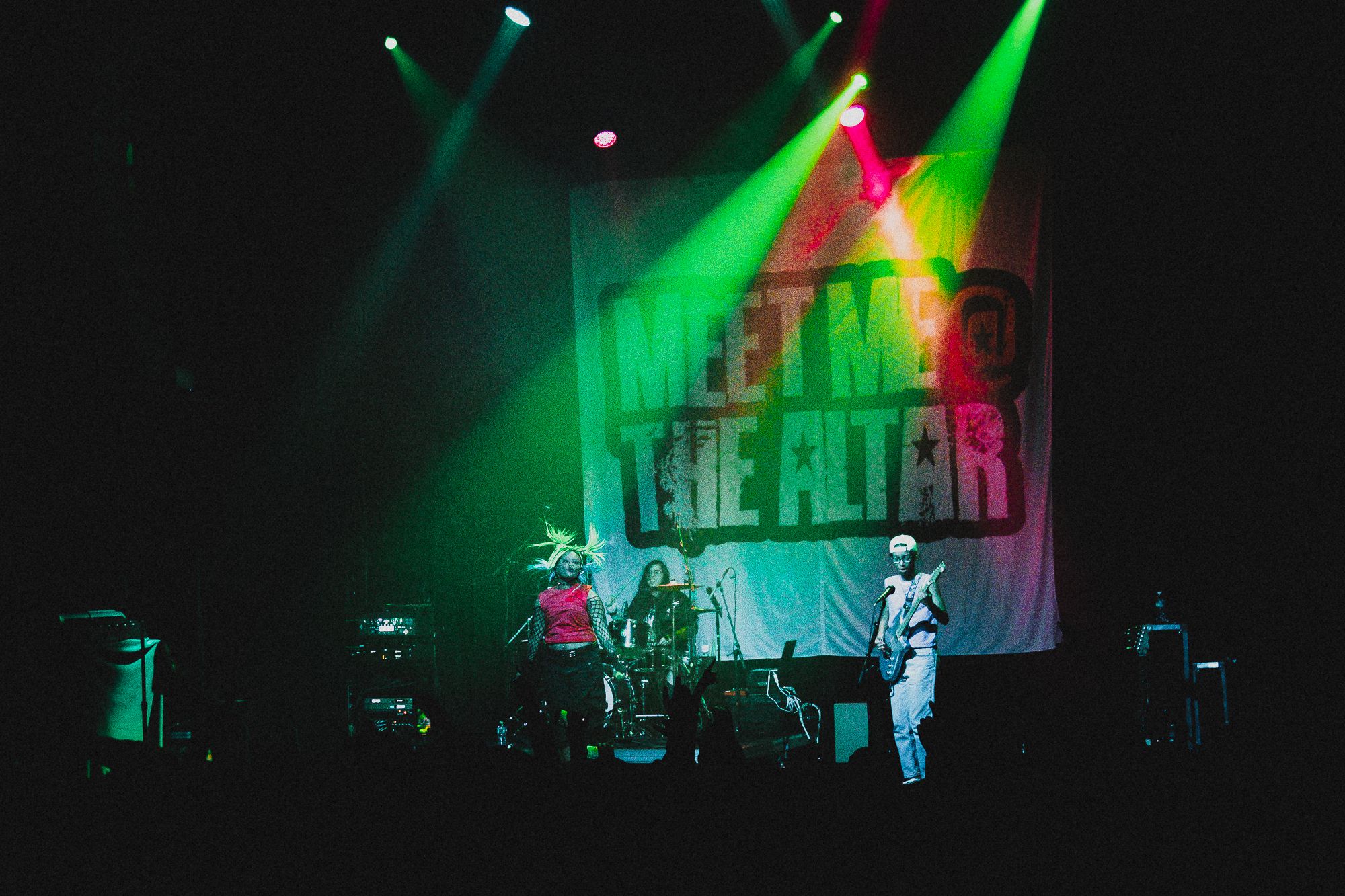 ---
All things considered, The Past // Present // Future Tour is off to an impressive start. Don't miss Meet Me at The Altar, Young Culture, and Daisy Grenade on The Past // Present // Future Tour!
---
Setlist:
Say It (To My Face)
Beyond My Control
Hit Like A Girl
King of Everything
May the Odds Be in Your Favor
Now Or Never
Feel A Thing (acoustic)
T.M.I (New song)
You Oughta Know (Alanis Morissette cover)
Complicated (Avril Lavigne cover)
Take Me Away (Christina Vidal cover)
Garden
Encore: Kool