by Jason Gonzales
Magic City Hippies is one of those bands that truly lives up to their name. Their music is a vibrant and eclectic mesh of genre-bending bops and bangers infused with everything from old-school radio DJ hosted tunes to smooth rap, and even some latin-inspired suavemente style mixed in. The name truly embodies their performance  – magic.
On this particular night at The Observatory – North Park, the band was nothing short of spectacular. The trio – Robby Hunter (Lead Vocals), Pat Howard (Drums), John Coughlin (Guitar) – were accompanied by Guillermo Belisario (Bass), Jake Pinto (Keys, Keytar, Guitar) on their '23 Winter Tour. Stepping on stage, you could have easily believed the crew had just walked off set of a 2023 remake of some 70's classic: Superfly and Saturday Night Fever come to mind. Donned in everything from all-white jumpsuits to floral-laden button-downs, fur coats, and gold chains, they created a unique atmosphere that felt like a throwback to an era long past, yet still so very current.
Though their wardrobe was a spectacle of its own, the audience received a special treat just before the show, when Chuck Bronson took the stage for a quick wave and celebratory bottle of champs. Fans will know Bronson – character by Hunter – from their first EP Hippie Castle (2015) on the track BRNT, as well as hosting a Martini Hour show on their instagram.
MCH opened the night with "Queen" from their newest album Water Your Garden (2022) and played many other top tracks, old and new, including "Never Say No" and "Qué Pasó" from when they performed under the moniker Robby Hunter Band and released the album Magic City Hippies, which they would later change their name to. There was more than one highlight of the show, which is particularly notable given the whole performance was unforgettable. At one point Hunter and Pinto jumped off stage and into the crowd, Hunter dancing with fans while Pinto crowd surfed still playing the keytar. But the biggest highlight would have been the band's cover of Elton John's "Bennie and the Jets." The crowd went wild! Hundreds of fans screaming "BENNIE!!!!" back and forth with the band made North Park rumble that night. MCH closed out the show with an encore performance that included one of their best known tracks, "Fanfare" (Hippie Castle, 2015) and it was nothing short of spectacular. The combination of their incredible talent and the crowd's energy made for an unforgettable concert experience and I would highly recommend seeing Magic City Hippies live if you ever get the chance. They are a band that will bring magic to any stage they perform on. If you're interested in the stops of the rest of their tour, check them out at https://www.magiccityhippies.com/.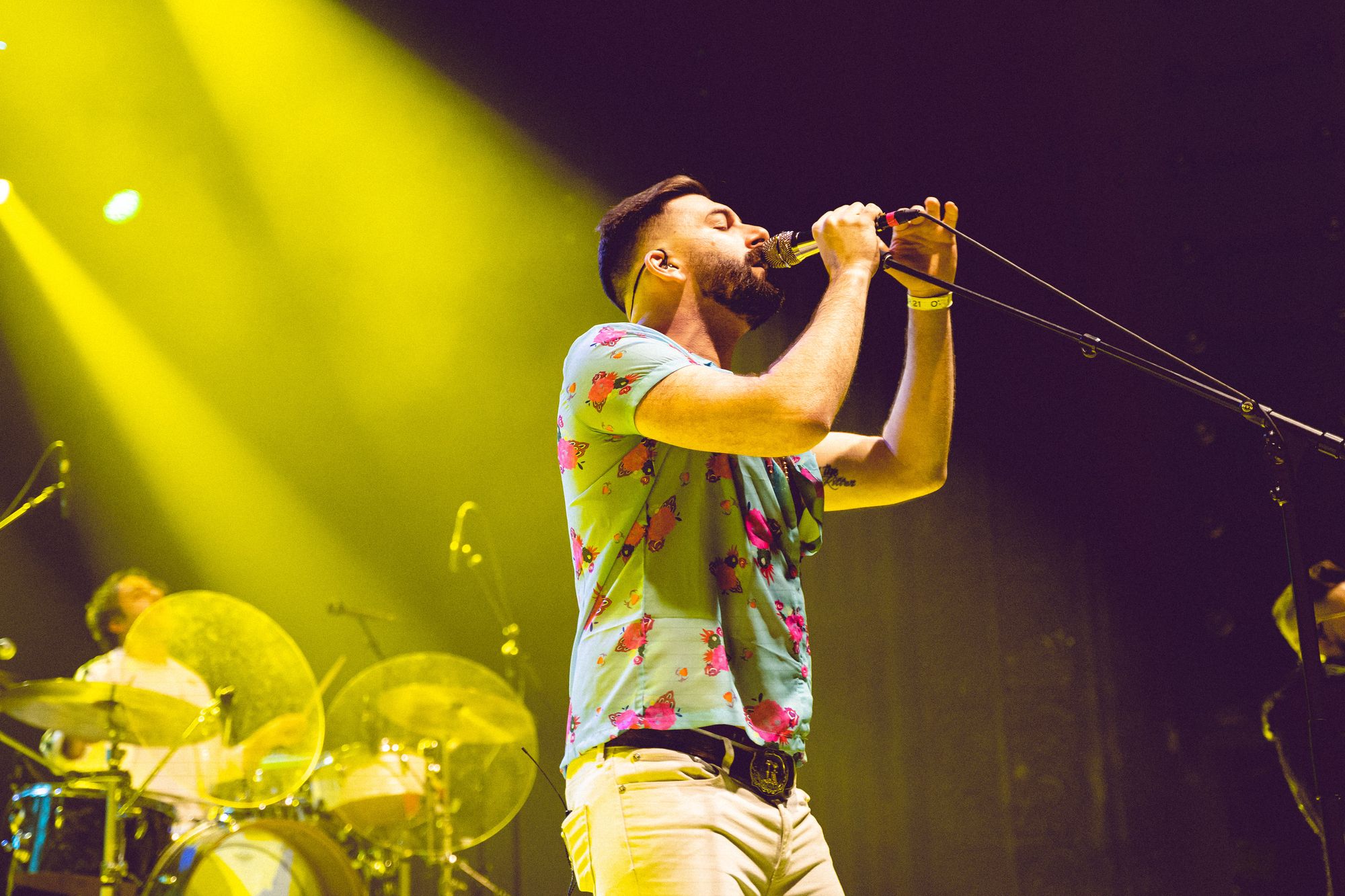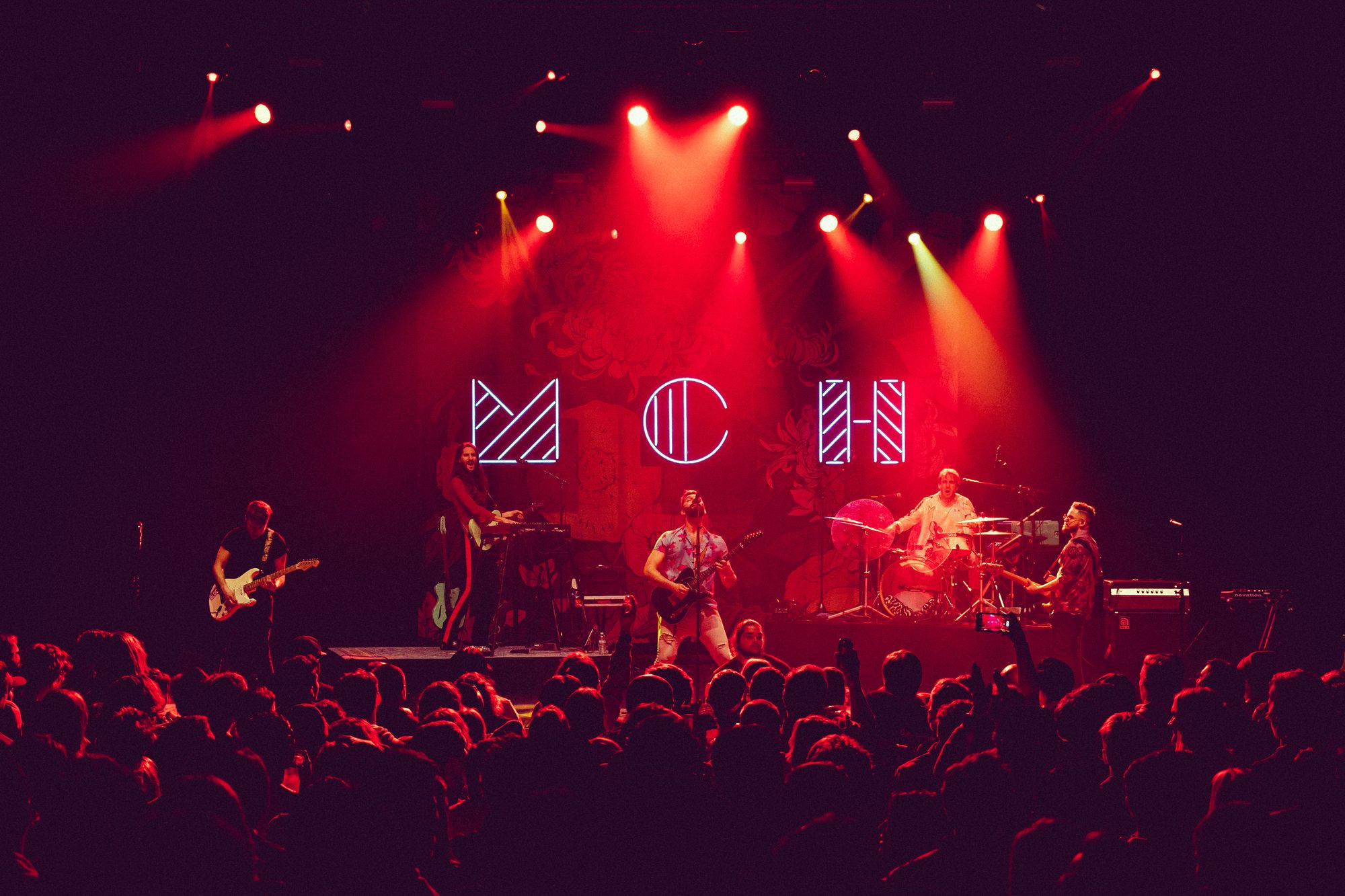 Setlist:
Queen
Indiana
Franny
Heart Wants
Never Say No
Bennie and the Jets (Elton John)
Ghost on the Mend
BRNT
Que Paso
Champagne on the Rider
SPF
High Above the Sun
Diamond
Modern Animal
Limestone
High Beams
Fanfare
Hush