The Eagles Ballroom, the premiere stage at The Rave in Milwaukee, Wisconsin, is bathed in purple LED lighting as the crowd files in for a stacked lineup of electronic and industrial legends.
The duo of Bill Leeb and Rhys Fulber, making up the industrial act Front Line Assembly, kicks off the show joined by Tim Skold on guitar, another industrial performer with a storied career. They stick to their dark and moody guns, but offer up fast-paced tracks to keep the energy up for the start of the night, including tracks like "I.E.D.," "Plasticity," and their cover of Falco's "Rock Me Amadeus."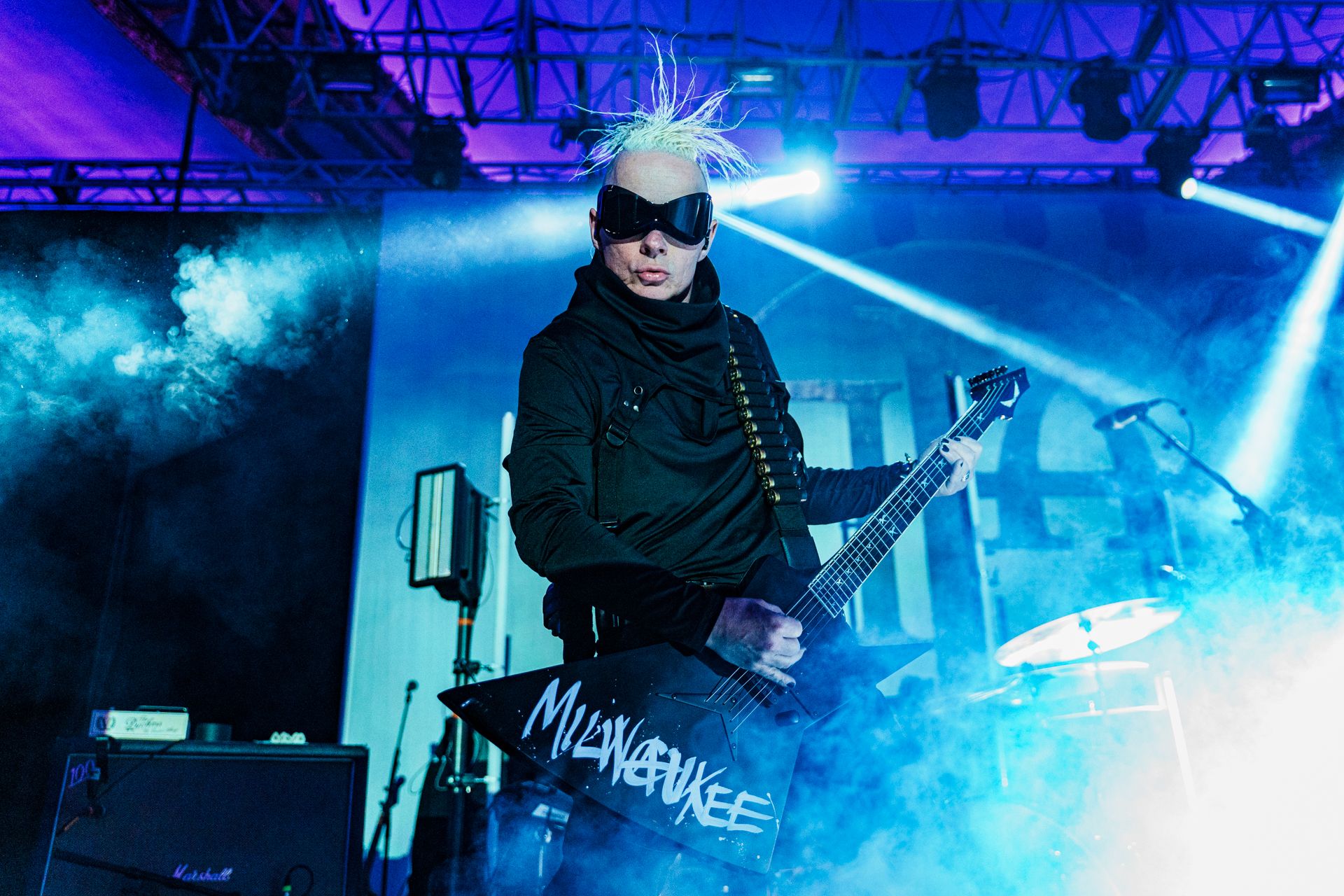 Gary Numan hits the stage as the next act of the night, with what could very well be considered a headlining worthy performance. Known to the mainstream for his late 70s and early 80s electronic pop hits, Numan has gained a cult following over the years, as well as being recognized for being an influential member of the electronic music community. Trending towards a darker sound, Numan's latest albums have been a combination of darker industrial sounds with heavy synths, with his live performance incorporating heavier guitar usage as well.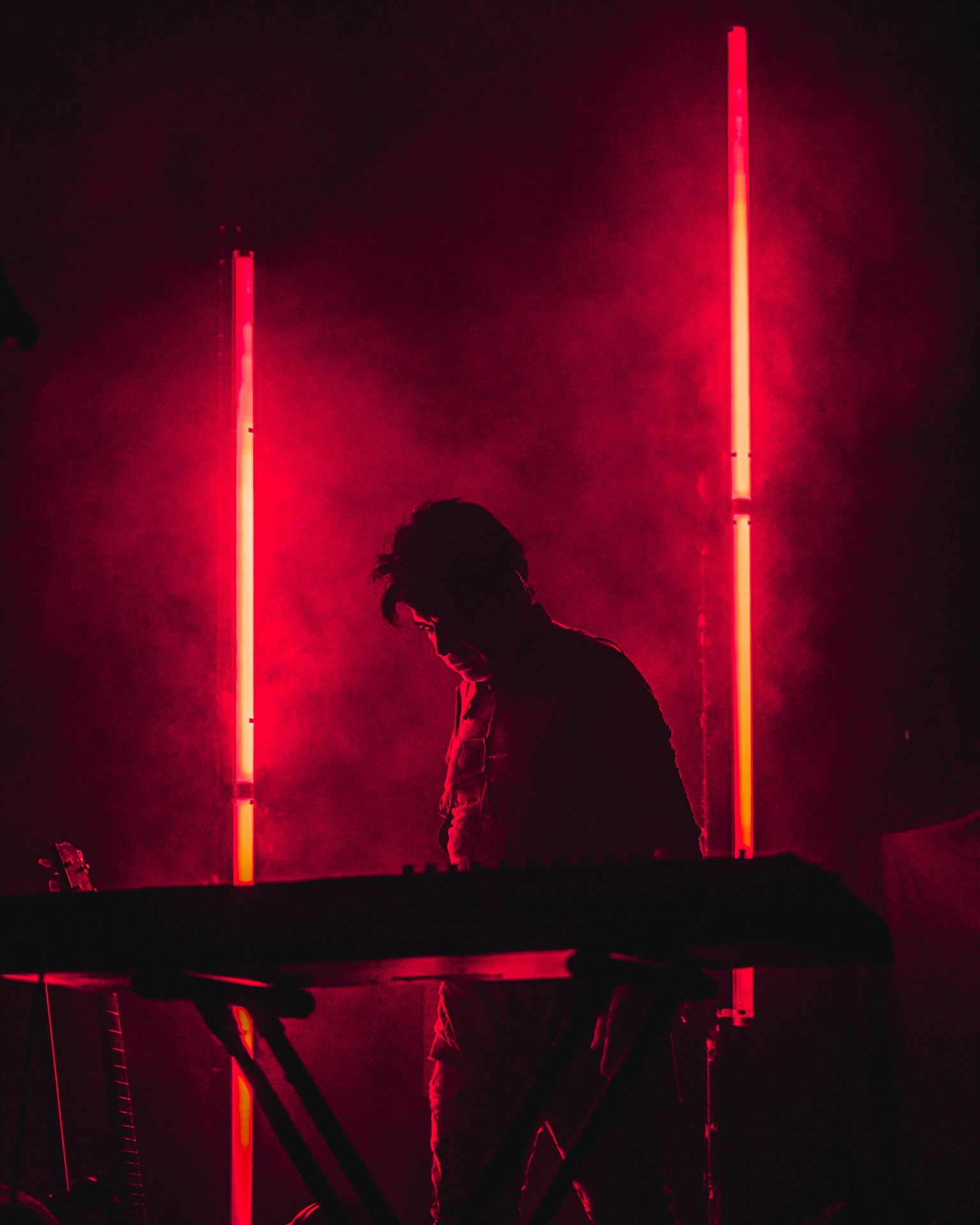 His performance ability and stage presence create a very atmospheric show, with Gary and his band clad in a post-apocalyptic style, which complements bleak, dark electronics very nicely. There's heavy support for Numan's latest albums, Intruder and Splinter: Songs From a Broken Mind, including the title track "Intruder" kicking off the set, and "My Name is Ruin," which gets a big reaction and crowd participation. Though it doesn't quite fit into the overall aesthetic of the set, the performance of "Cars" is essential, but it's clear that this crowd is a fan of much more than just Numan's 1980 hit.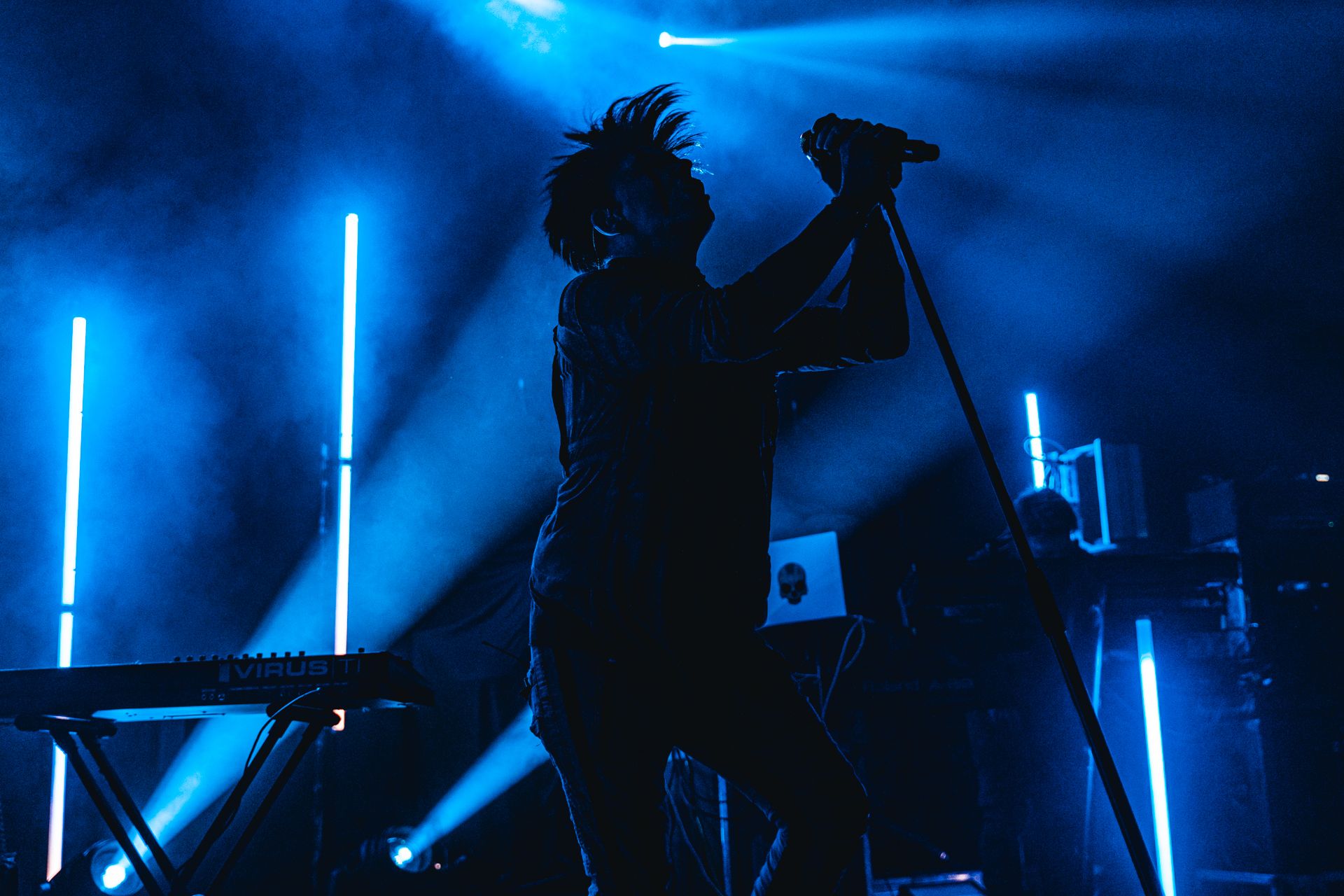 It's finally time to crank up the volume for Ministry. Allegedly one of the loudest live bands that many people have witnessed, they certainly live up to the expectation, creating a nonstop barrage of industrial metal and anger. Singer Al Jourgensen prowls the stage looking like a horror movie icon as he shouts his fiery politically-fueled lyrics over the crushing, fast-paced riffs.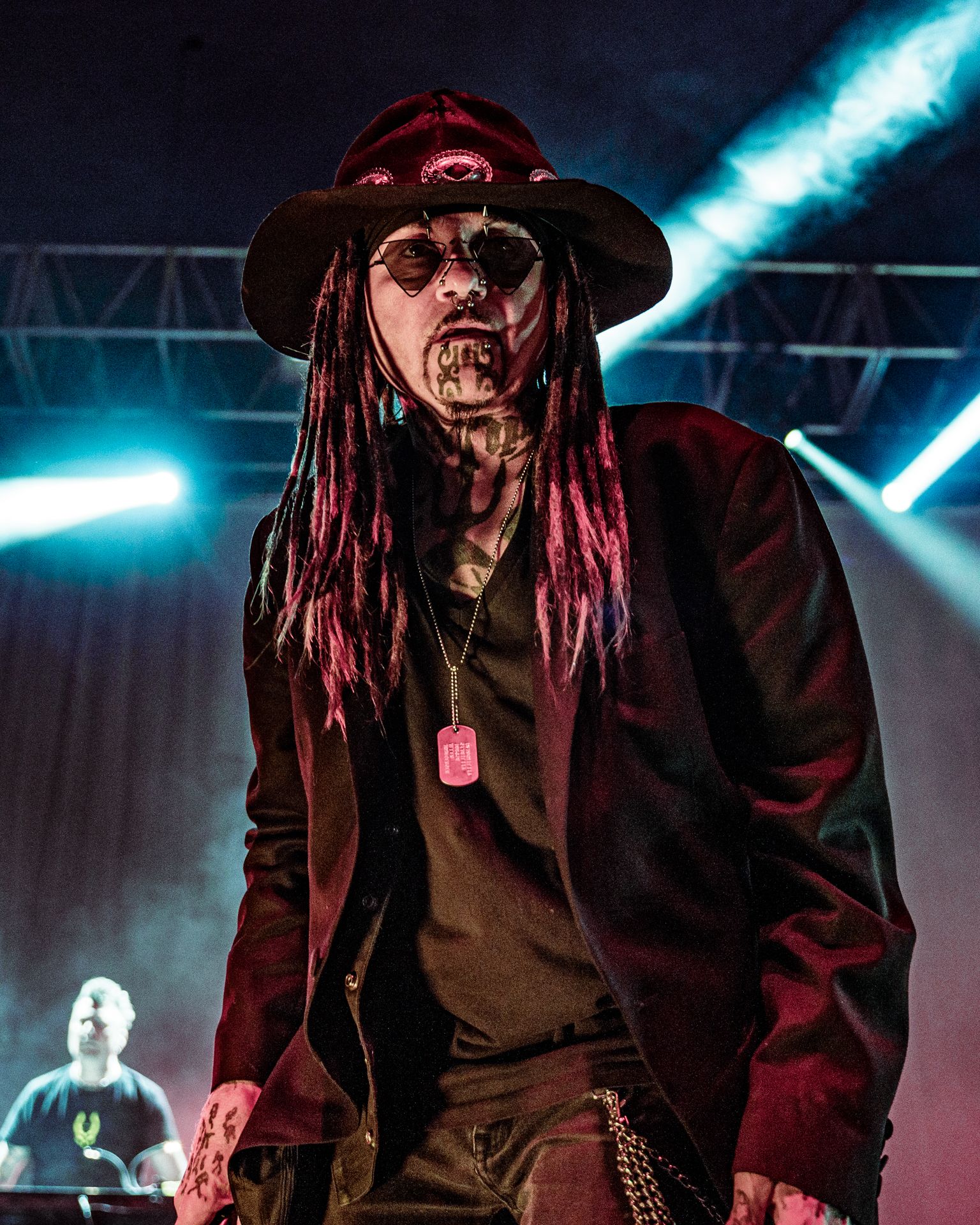 Al notes that the fans are probably at the show to hear their older songs, so instead he says he will play a new one off of their upcoming album Hopium for the Masses. "Goddamned White Trash" is an, obviously, aggressive track accompanied by a visualizer of confederate flags, KKK rallies and AR-15s. Post-song, Jourgensen comments on "yet another" mass shooting in America and condemns the gun usage, which doesn't quite get support from the Wisconsin crowd. Al being Al, he doesn't care either way, launching into the classic track "NWO."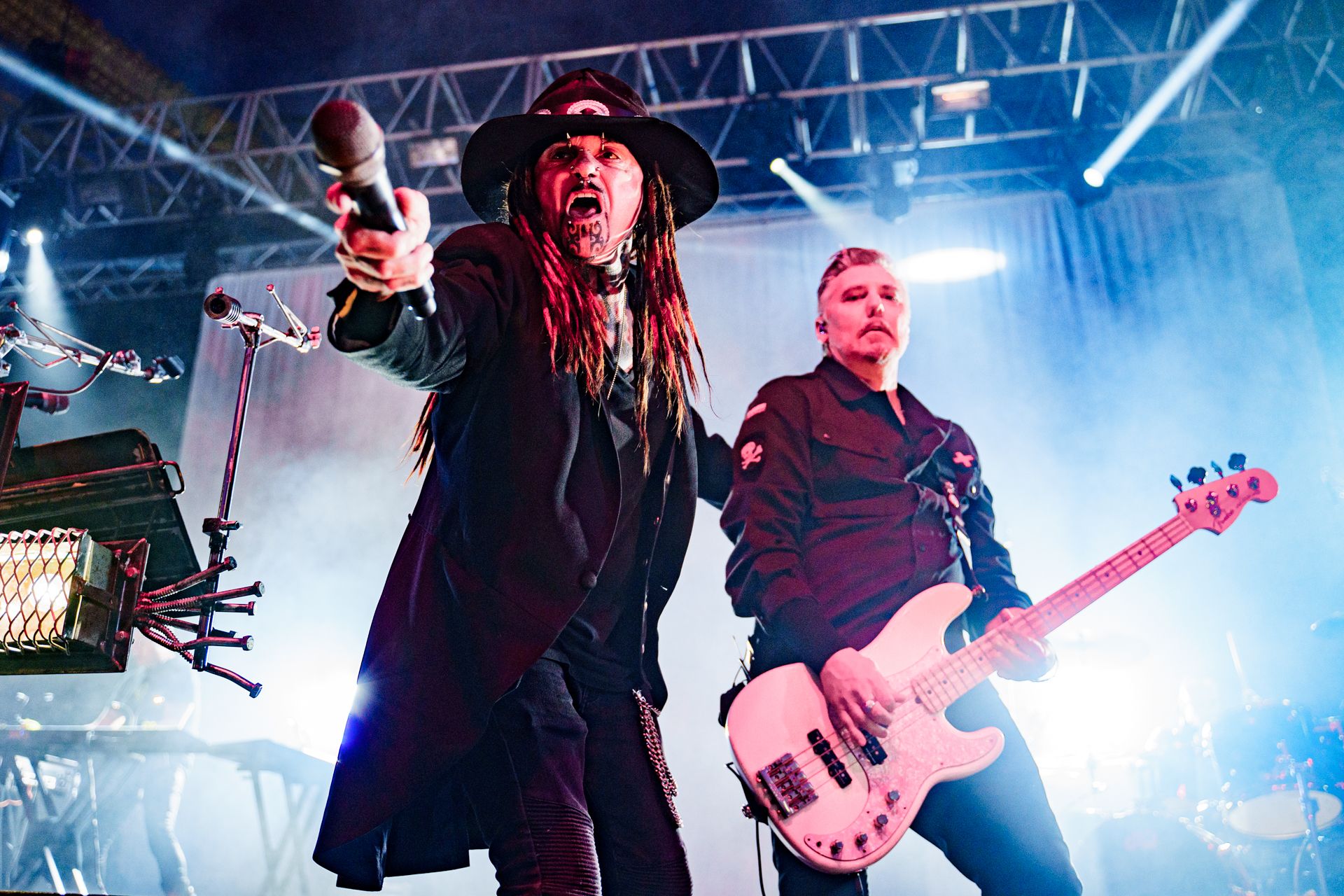 It's great to see that Ministry continues to pump out their anger through heavily politically opinionated music that you can either love or hate. No matter what stance you take on their subject matter, you can't deny that they still put on an incredible show and still can inspire a crazy circle pit.
Follow Ministry on Facebook / Twitter / Instagram / YouTube
Set List:
Alert Level
Good Trouble
Disinformation
Believe Me
Broken System
Goddamn White Trash
N.W.O.
Just One Fix
The Missing
Deity
Burning Inside
Stigmata
Encore:
Ricky's Hand (Fad Gadget cover) (w/ Gary Numan)