It isn't often that you go to a rock concert and end up in deep contemplation about future technology, human mortality and where those things intersect. But Tuesday night's kickoff to Our Lady Peace's Wonderful Future Tour at Chicago's House of Blues gave us a glimpse into what that wonderful future might look like and touched on a little bit of everything that future may contain, from virtual band members to unwieldy tour props to Non-Fungable-B-Sides.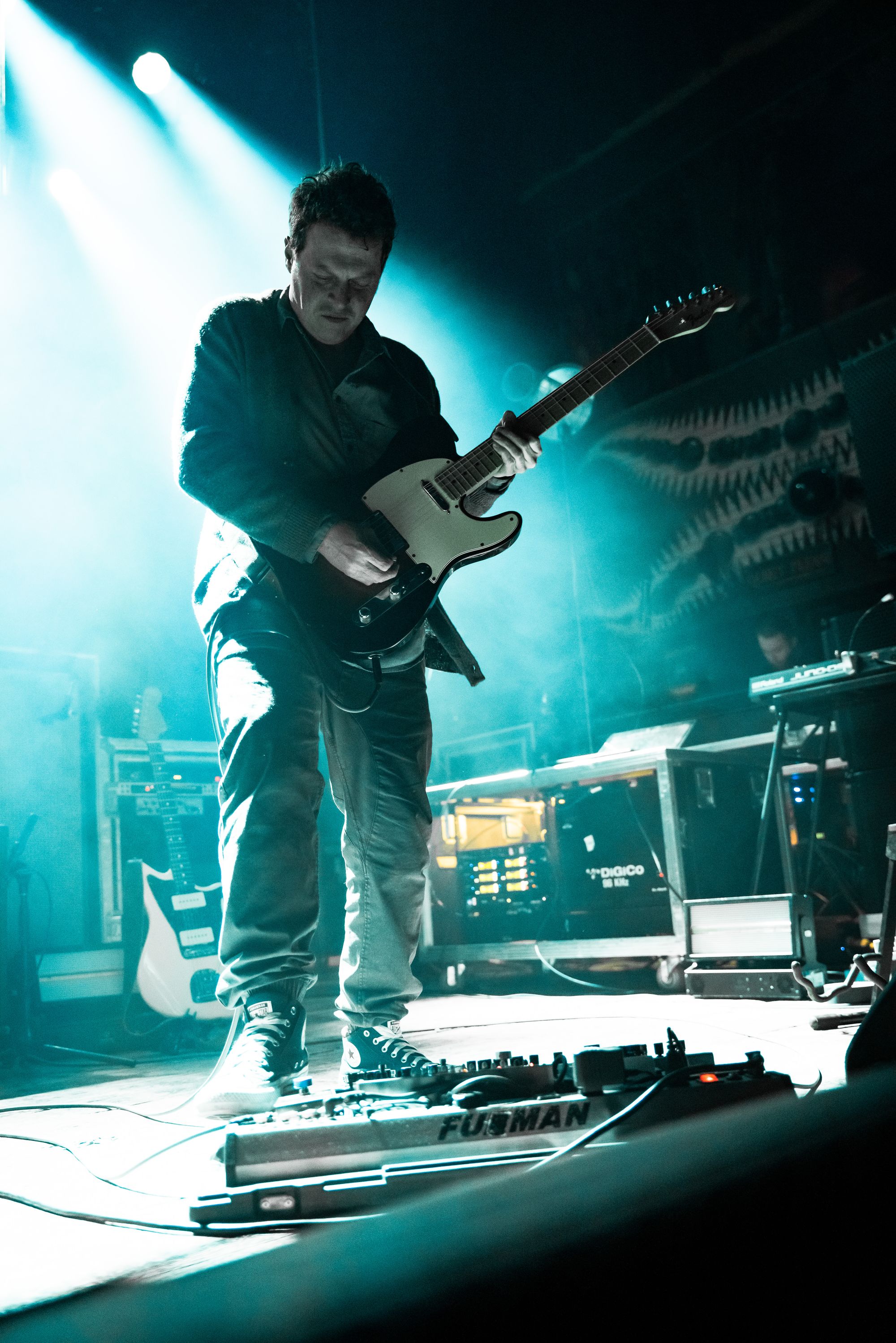 Opening the night up was These People. Hailing from Long Beach, NY, producer and songwriter TJ Penzone is the mind behind These People, doing all of the primary writing/recording/producing himself. With a rotating lineup of musicians rounding out the band, their sound is hard to pin down, changing time signatures and hopping from indie to prog to surf rock influenced guitar riffs and ambient vocals. Whatever cosmic gumbo Penzone is cooking up hits just the right combinations, as the sound is never muddled or trying to do too much. It's the kind of sound that turned an initially lethargic Tuesday night crowd into a mass of dancing limbs by the end of their set.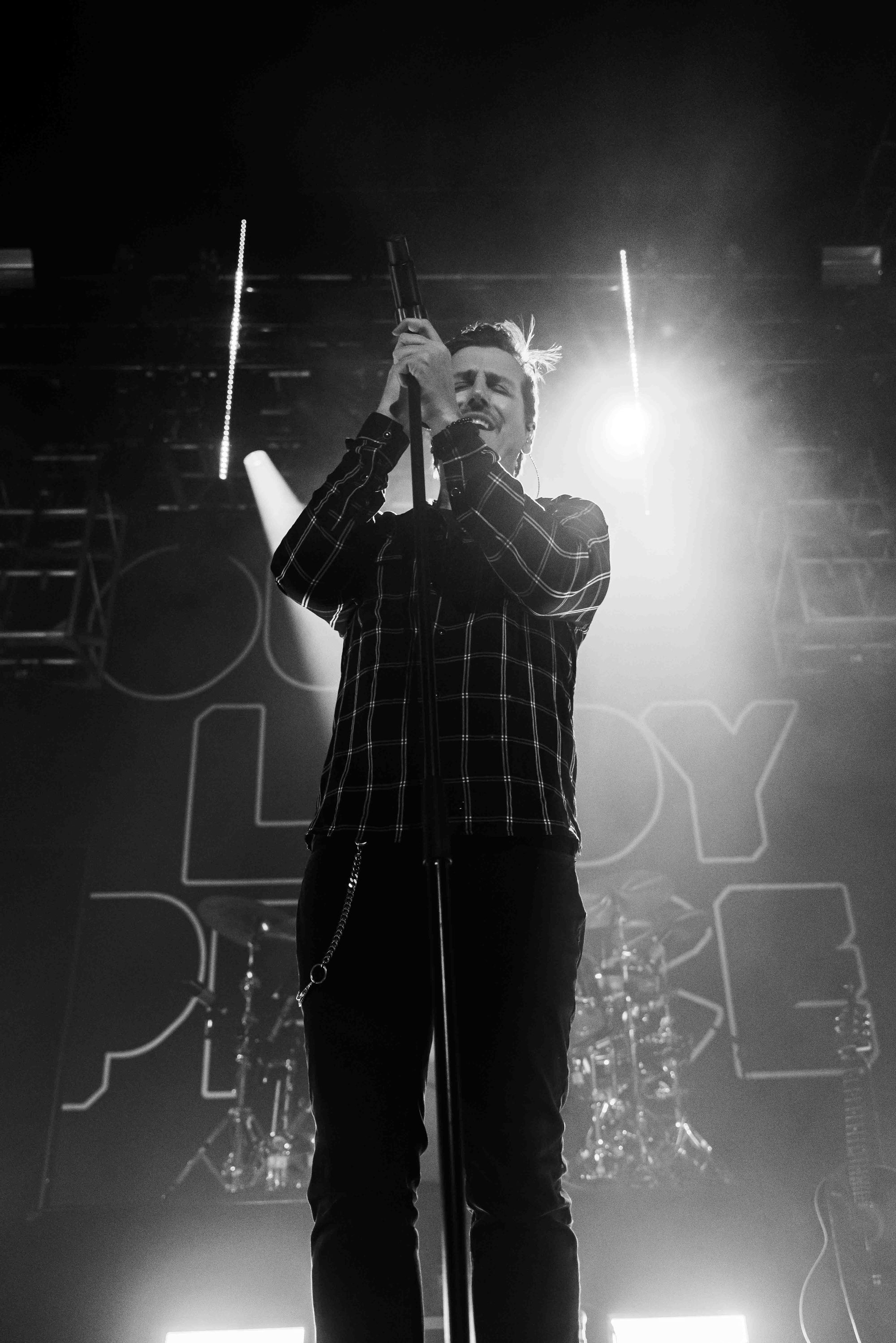 Our Lady Peace's secret isn't just longevity, but a consistency that is essential for bands to not only stick around for a long time in a tough business, but be able to pack venues on a weeknight while touring on an album that came out days before Halloween of 2021. Since their debut Naveed in 1994, they've never gone more than a 6 year gap between albums. With that kind of catalogue, a band can cover a lot of ground. And that's exactly what the band (singer Raine Maida, bassist Duncan Coutts, guitarist Steve Mazur, and drummer Jason Pierce) did, with a setlist that pulled from each of their studio albums with the exception of 2012's Curve. The Chicago crowd witnessing the tour's kickoff were treated to several surprises, including their cover of The Beatles' 'Tomorrow Never Knows' complete with a story from Maida about the difficulties of working with the producer of the single that originally appeared on the soundtrack for the 1996 witch-flick The Craft ("All he wanted to do was order food"). But it wasn't all rarities and deep cuts, as crowd favorites like Superman's Dead and Clumsy turned most songs into the city's biggest singalong throughout the set, letting everyone feel like it was 1997 again. Or 2001. Or 2002.
But enough about the past. Where is this wonderful future we've been promised? Glimpses into what that future has to offer live music popped up from time to time throughout the night. A 6 foot LCD screen was used to bring prerecorded virtual musicians in to join the band onstage, with both original/former guitarist Mike Turner and Pussy Riot! singer Nadya Tolokonnikova joining the quartet for a song each (and with the latter's habit of getting arrested during protests, this technology might be even more useful than it initially seems). This LCD screen is a compromise from the band's last tour where a hologram box was used for similar purposes. Maida made the reasoning behind the switch clear in plain English: "The stupid thing never worked!" There was also an NFT available only for those in attendance that included a never-before-released and apparently never-to-be-released-again B-side, which might be as common as picking up a t-shirt or poster at a concert 5 years from now.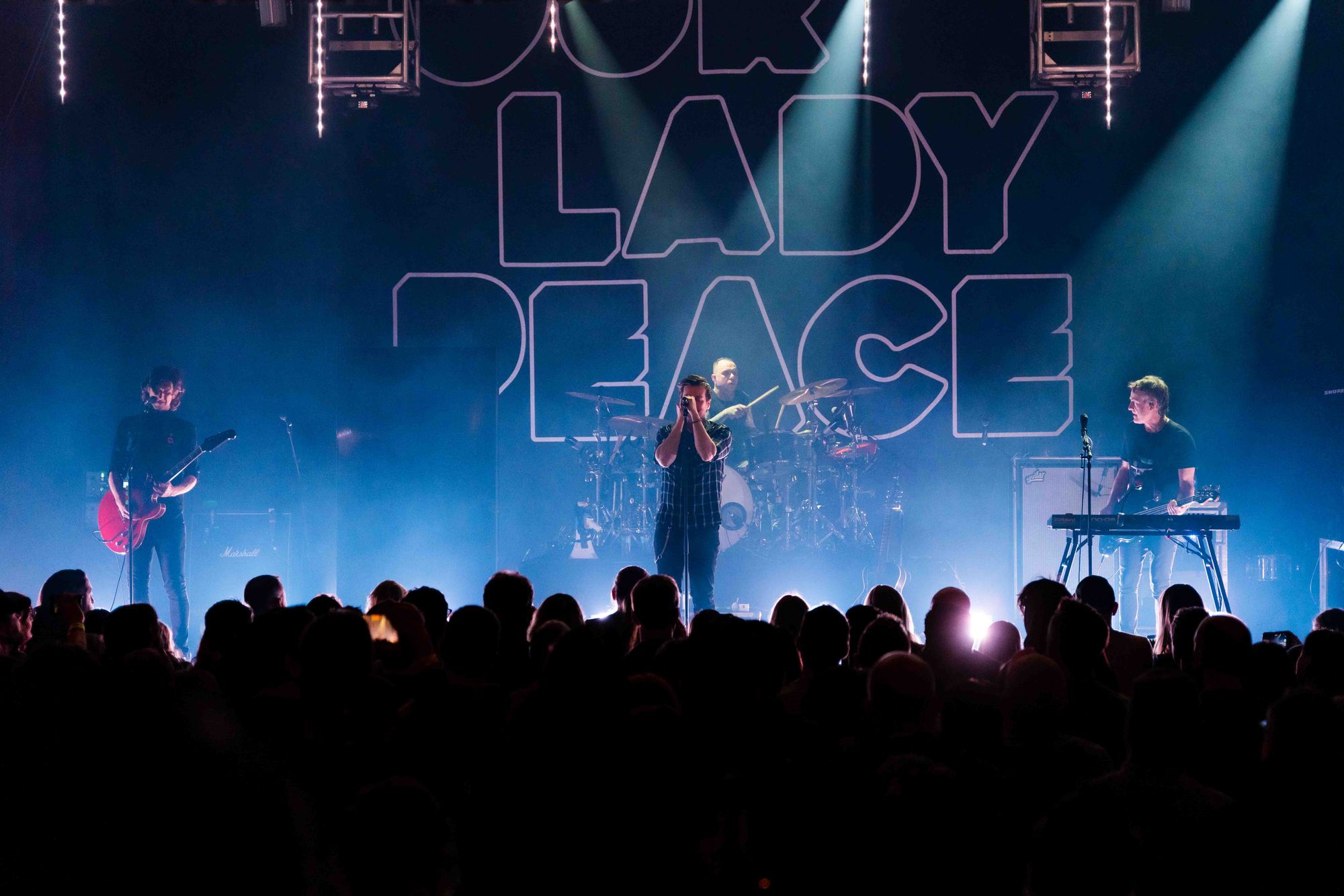 Whether the future of live music is just around the corner or a bit further down the road, at Tuesday night's show Our Lady Peace proved that as long as the fundamentals of rock and roll are still present and accounted for, that future will be, if not wonderful, definitely pretty kick-ass at a bare minimum.
Our Lady Peace Setlist – House of Blues, Chicago 2.7.23
The Message
One Man Army
In Repair
Superman's Dead
Life
Innocent
Tomorrow Never Knows (Beatles cover)
Potato Girl
Angels/Losing/Sleep
Drop Me in the Water
Somewhere Out There
Neurosis (Live debut)
Stop Making Stupid People Famous
Wish You Well
Clumsy
All My Friends
4am
Starseed
You can catch Our Lady Peace on the rest of their Wonderful Future tour:
2/10 – Boston, MA
2/11 – Uncasville, CT
2/13 – New York, NY
2/14 – Baltimore, MD
2/16 – Waterloo, NY
2/17 – Rama, Ontario, CA
2/19 – Windsor, Ontario, CA
7/29 – Brantford, Ontario, CA