by Daniel Turner
The Senate had already drawn quite a crowd of Flogging Molly VIP Ticket holders when I arrived shortly after doors opened to the general public. After grabbing my credentials and talking with venue security I settled in and got ready for the first band on tonight's lineup, Skinny Lister.
Skinny Lister is a five-piece British folk band from London. Over a decade they have crafted a self-described "Shanty Punk" sound that lives up to the moniker with foot stomping, hand clapping rhythms that beg you to join in and sing along. They had the crowd doing just that to the chorus of their song "This is War". The stage show easily matched the upbeat energy of the music. The band members weren't shy about playing off of, and dancing with each other. Guitars, accordions, and a stand-up bass were all also treated as dance partners, being spun around and lifted skyward. It was clear that everyone on stage was having an absolute blast, and the jubilant energy quickly spread to the crowd well. If you have a chance to catch them while they're in the states you absolutely should. I promise you'll come away from their set saying "That was fun!"
Skinny Lister: Website / Twitter / Facebook / YouTube / Instagram / Spotify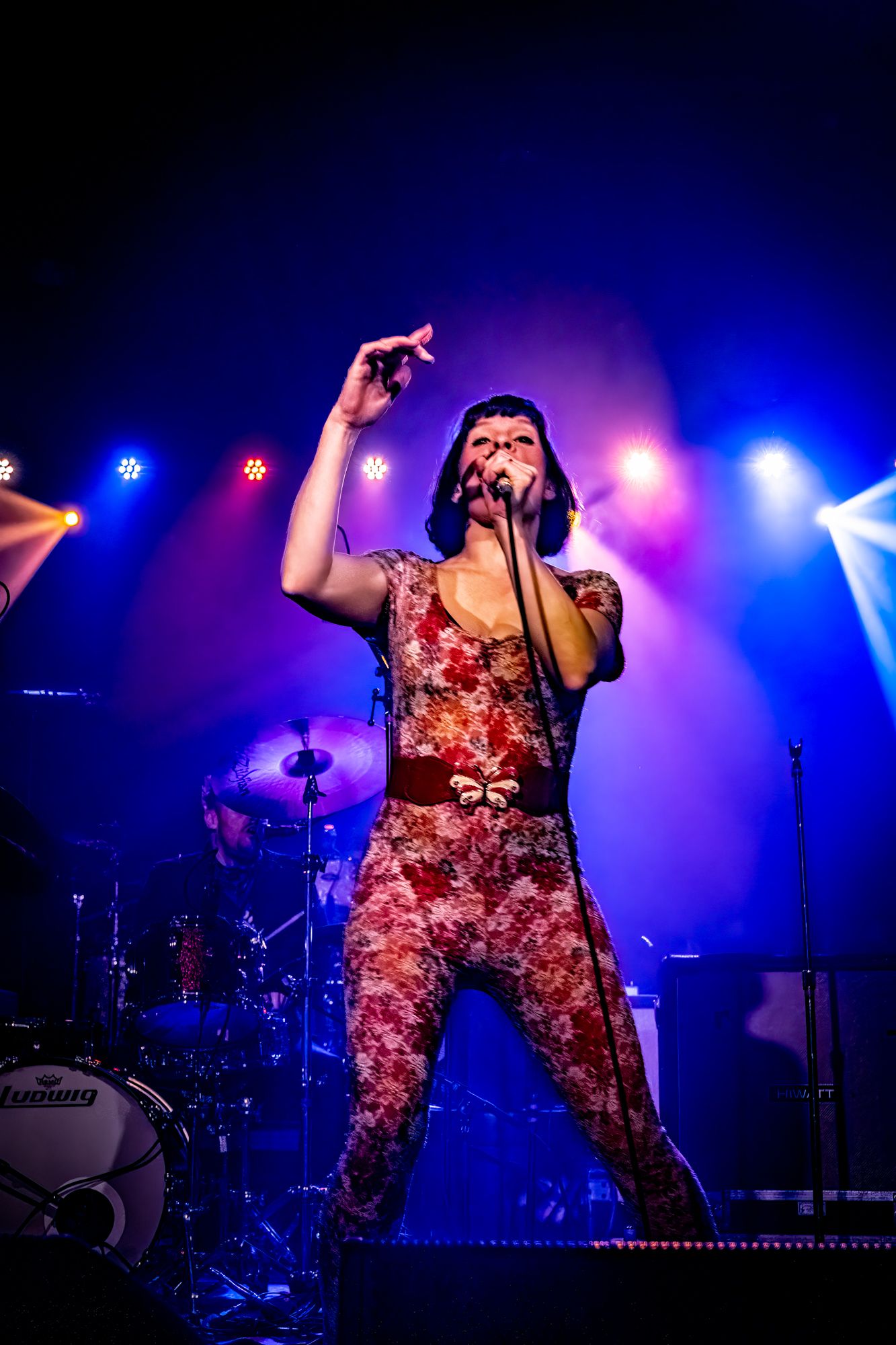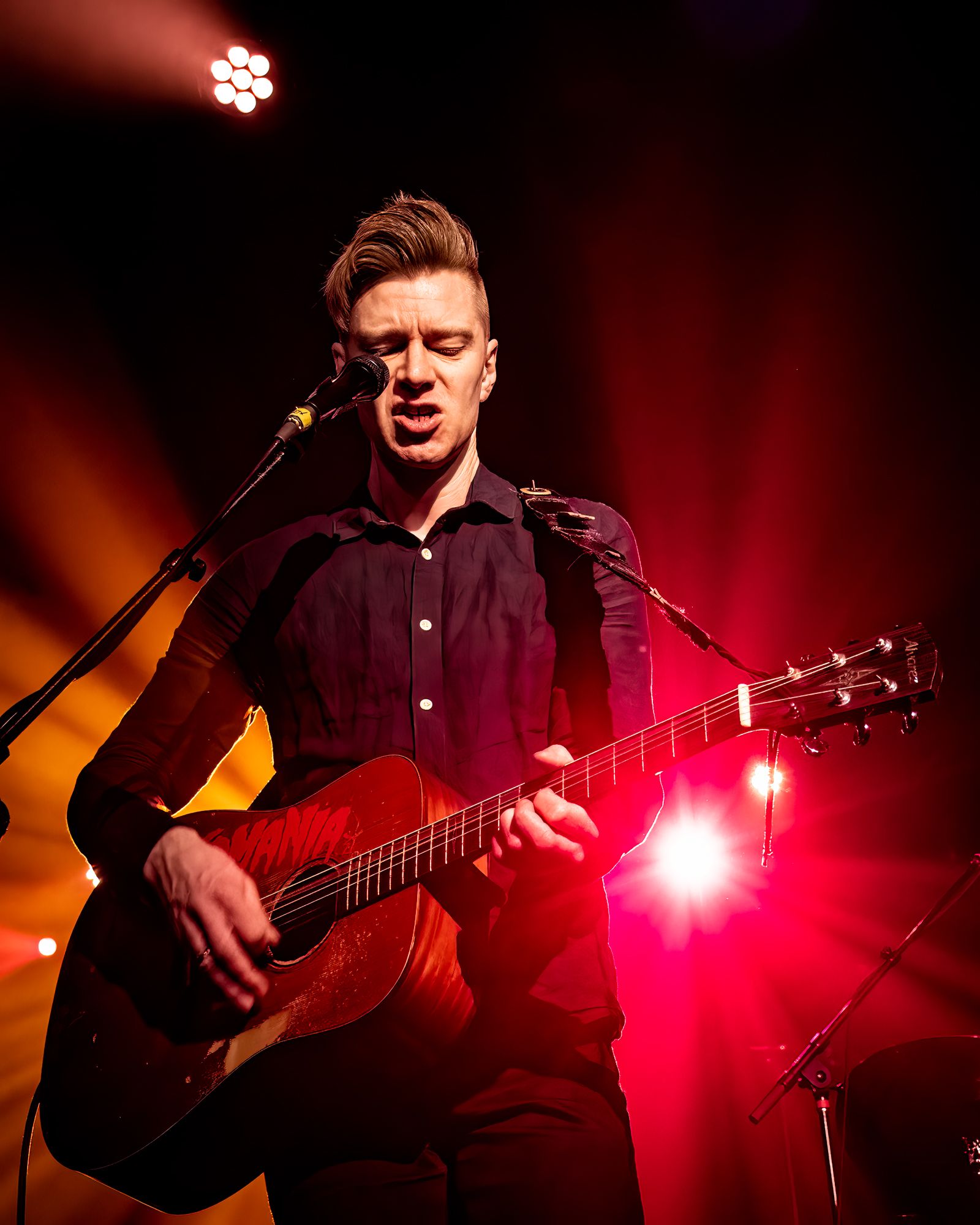 Next up were punk rock veterans Anti-Flag. The Pittsburgh, Pennsylvania born four-piece band has been around in some form or another since the late 80's but truly got their start in 1992.
The stage lights dimmed to a red glow as the band came on stage. A steady drum beat was echoed by the crowd stomping their feet hard enough that you could feel the concrete floor shake. As the lights came up a roar came from the crowd. Anti-Flag certainly brought the intensity and an aggressive edge to the evening. Seeing the circle pit that singer Justin Sane called for open up had me nostalgic for the punk shows of my younger days, and it was great to see the young fans mixing it up with the old guard. Honestly it was great to see so many young fans at this show, especially given Anti-Flag's overlying message of unity. That message was made even more apparent as Justin Sane called for everyone to look to their left and right and introduce themselves to the people standing next to them.  One of my favorite moments of the evening was stepping out onto the patio for some air and hearing the crowd singing "This Is The End (For You My Friend)" back to the band loud enough to hear it in the parking lot. Anti-Flag absolutely still has all of the attitude, stage presence, and the principles that they started out with decades ago.
Anti-Flag: Website / Twitter / Instagram / Facebook / Spotify / Apple Music / YouTube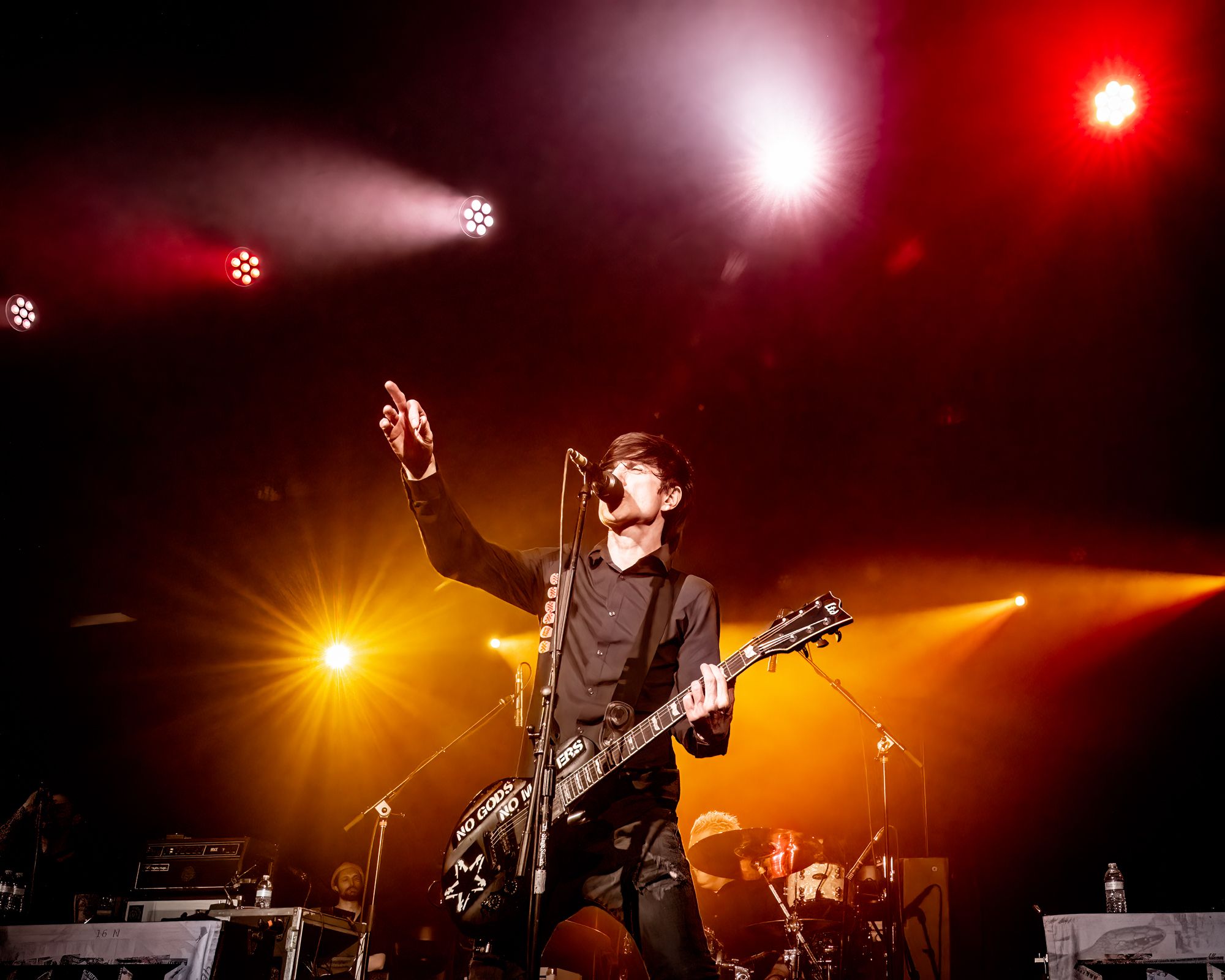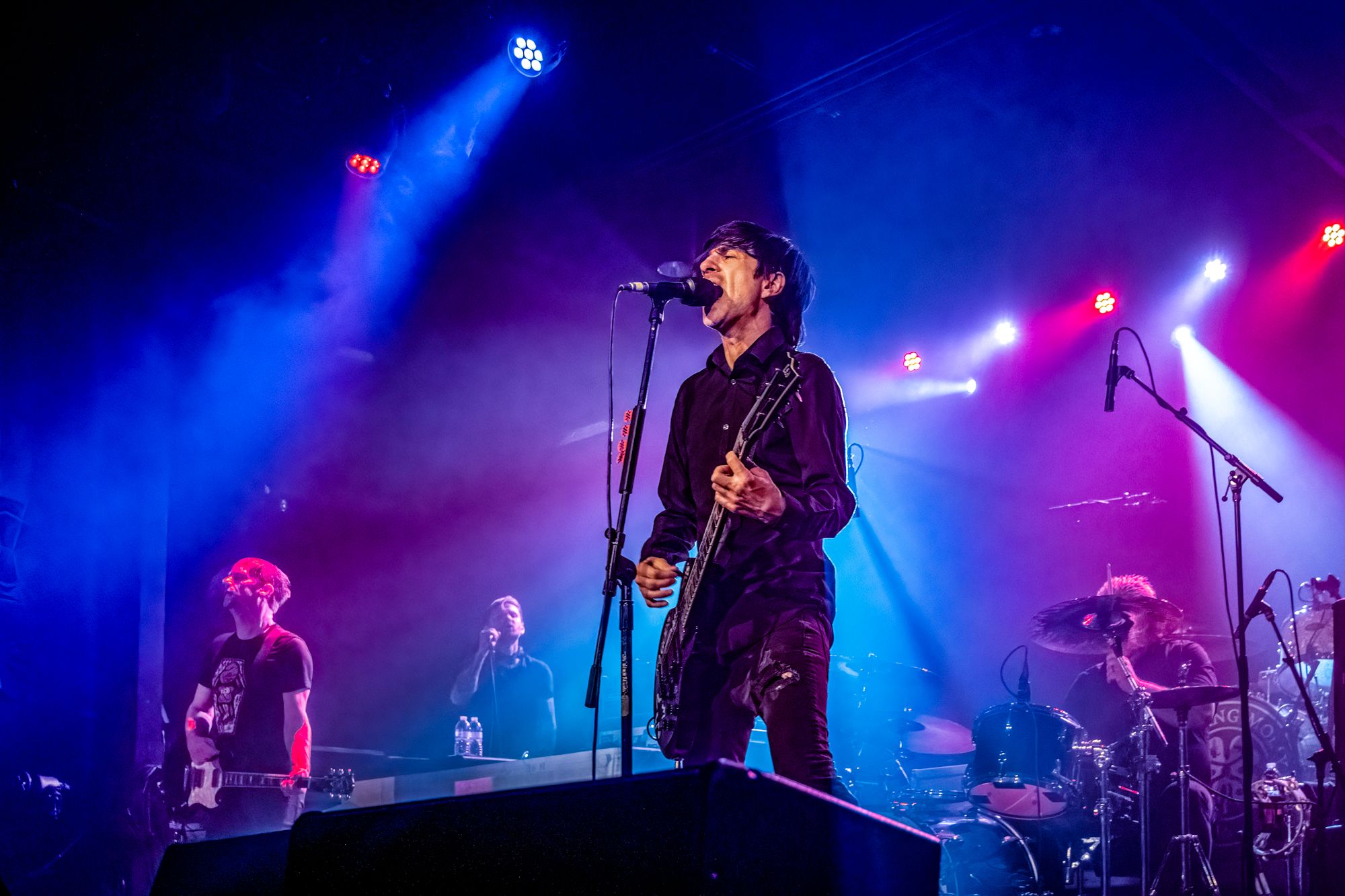 Flogging Molly, the seven-piece Celtic Punk band from L.A. needed no introduction as fans packed in around the barricade at the stage. Dim lights gave way to bright backlit flashes as the band came on stage to greet the cheering horde of fans. Singer Dave King greeted the crowd with a short bit of banter and the band launched into "The Likes Of You Again" off of their breakout album Swagger. Noticeably absent form the stage was fiddle player and vocalist Bridget Regan. Dave explained between songs that his wife and band mate had taken a spill during the first few tour dates and broken her shoulder. While she wouldn't be able to join the band on stage. Her husband requested that the crowd make enough noise that she would be able to hear them in the tour bus out back. Columbia, SC happily obliged. Up next was "Swagger" then "Kilburn High Road" a song that is a perfect example of the Celtic/Irish trad and punk rock fusion that is Flogging Molly's sound. A dedication to the people of Ukraine preceded "A song of liberty" off of their most recent album Anthem.
The official video for "A song of liberty" Linked HERE was animated by Ukrainian artists, and has a donate button for the N.Y.-based charity Razom for Ukraine (Together for Ukraine) If you feel compelled to donate.
As the night wore on classics such as "Drunken Lullabies" , "Seven Deadly Sins" , and "What's Left of the Flag" would bring the energy to a fever pitch. A brief interlude between songs would often be used to introduce and at times give a little background on new songs. That was the case with "These times have got me drinking/Tripping up the stairs". Written around the pandemic, this song has a relatable quality that I'm sure will make it a fan favorite before the next tour comes around.
A three-song encore consisting of "Black Friday Rule", "Salty Dog", and Monty Python's "Always Look On The Bright Side Of Life" closed out the evening. The last song gave me a chuckle, and it was quite a fitting end to the show given how much fun everyone seemed to be having.
Flogging Molly: Website / Facebook / Twitter / Instagram / YouTube