Time to stop messing around. We're just about 2 months away from Riot Fest and it's time to get serious about your daily planning.
The easiest and best way to make sure you see all the wildest and greatest bands at Riot Fest? Get a 3 day pass. No FOMO, no problems. If for some reason you aren't able to get 3 straight days off of work (ugh childcare and gainful employment and insurance, amirite?), I'm gonna do you a solid. I've been immersing myself in the official Riot Fest playlist for the last few weeks. Not only have I picked out some of the choicest of choices from the bottom of the card to help you sort out which day you may or may not attend, I've also thought of what bands that have played Riot Fest in the recent past they remind me most. They say the best way to get over a band that played the last fest you went to is to jump right in with the next one, so let's do exactly that!
Friday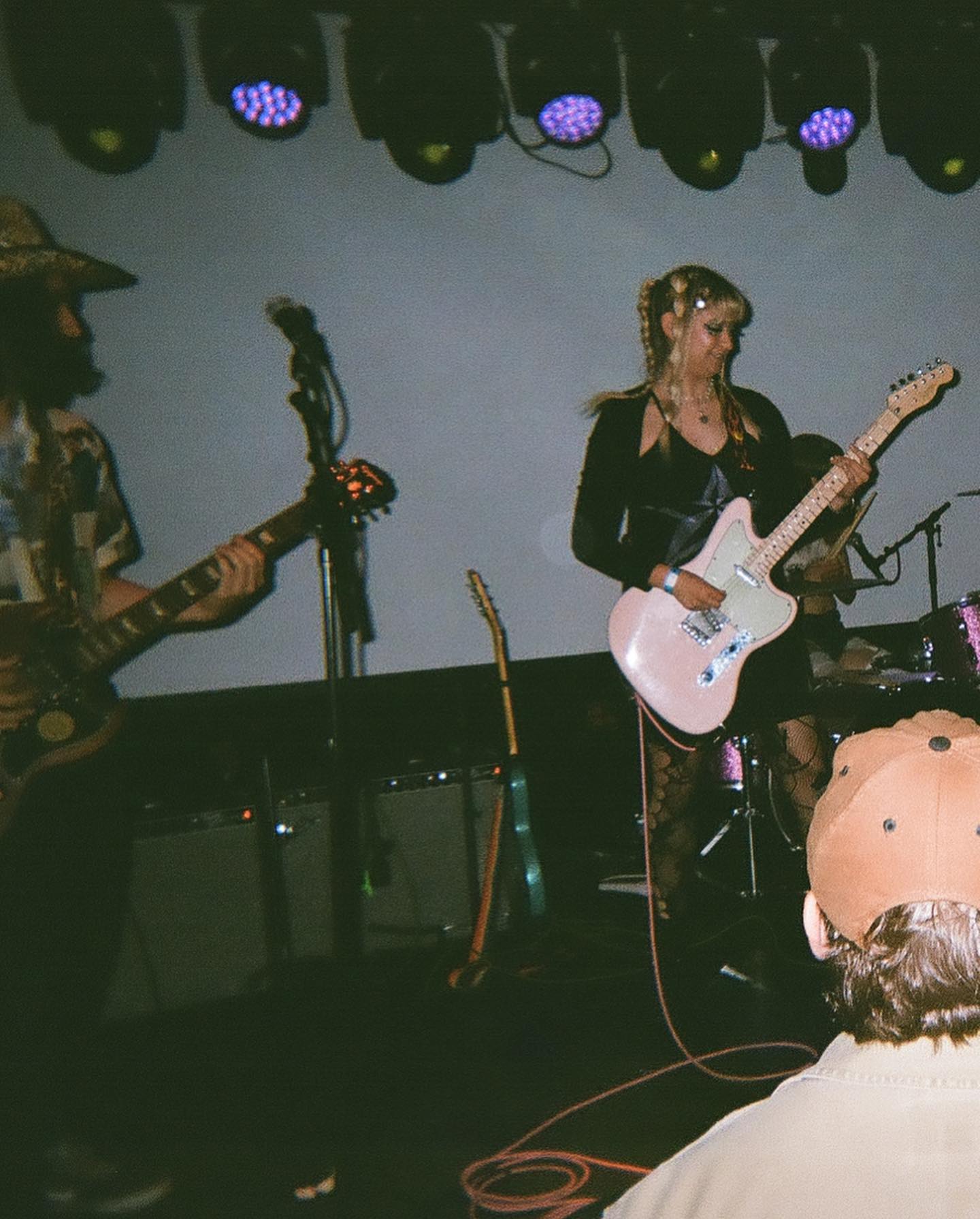 The Aquadolls
Riot Fest is always mid-September in Chicago. Sometimes it's sunny, sometimes it's rainy. But one thing it always is? HOT. Sometimes you have to manifest an ocean breeze in your mind just to trick yourself into cooling off, and the Aquadolls are the perfect band to help you achieve that zen/delusional state of mind. Like a straight shot of California-inspired surf rock, this is the perfect set to ease yourself into three straight days of madness and an almost perfect antithesis of the Turnstile/Foo Fighters double-barrel closing the night out.
Recent Riot Fest Band They Remind Me Of: Best Coast (Riot Fest 2022)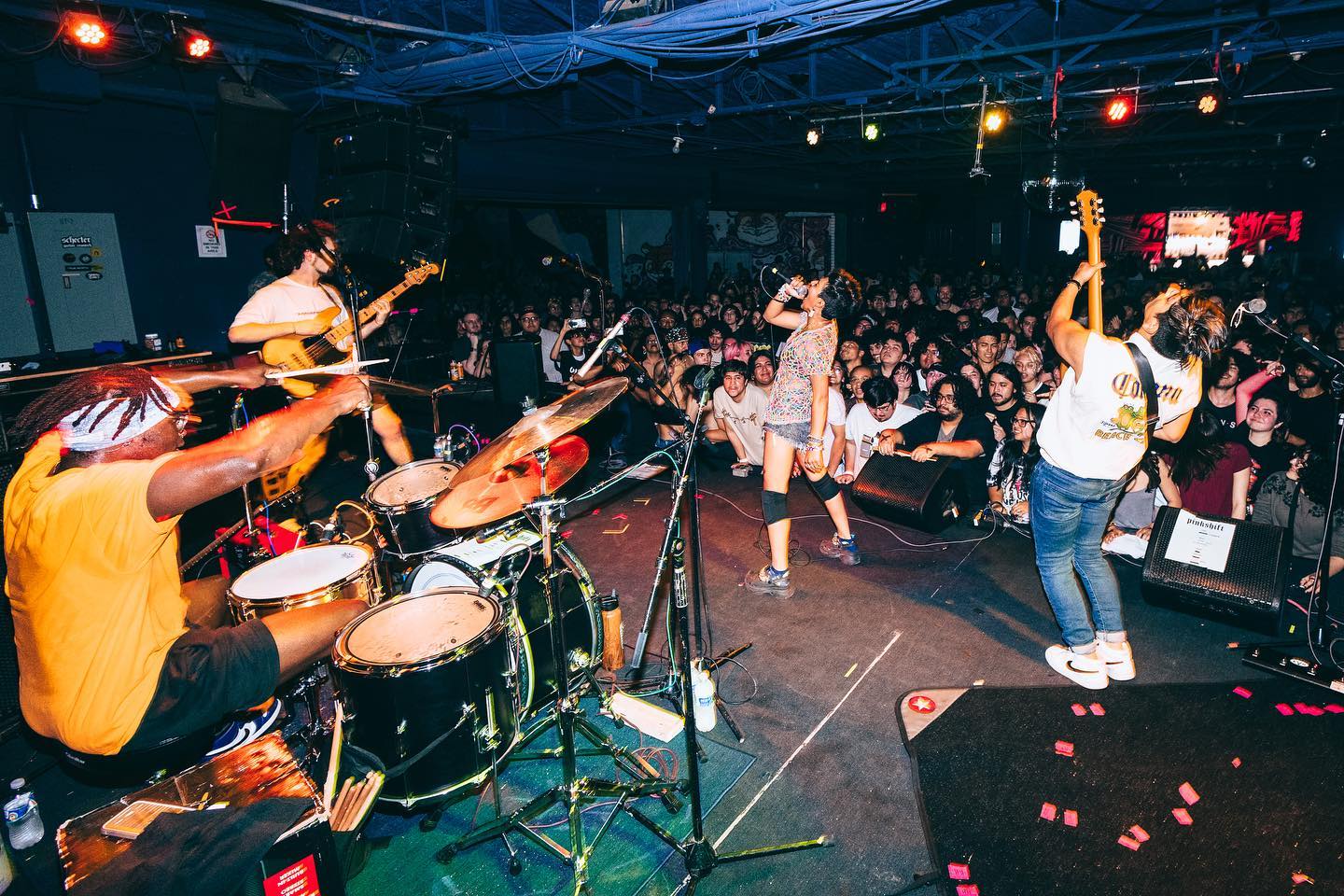 Pinkshift
Speaking of Turnstile, they better watch their backs if they want to keep the title of 'Best Maryland Trio Playing on Friday". Pinkshift has a sound and energy that are going to play to the energy of the Riot Fest crowd perfectly, no matter where they're slotted on Friday. Fans of pop-punk with a bit of an edge are going to want to catch this set.
Recent Riot Fest Band They Remind Me Of: I can't shake the thought that someone took Meet Me @ The Altar (2021) and LS Dunes (2022/2023) and mashed them together.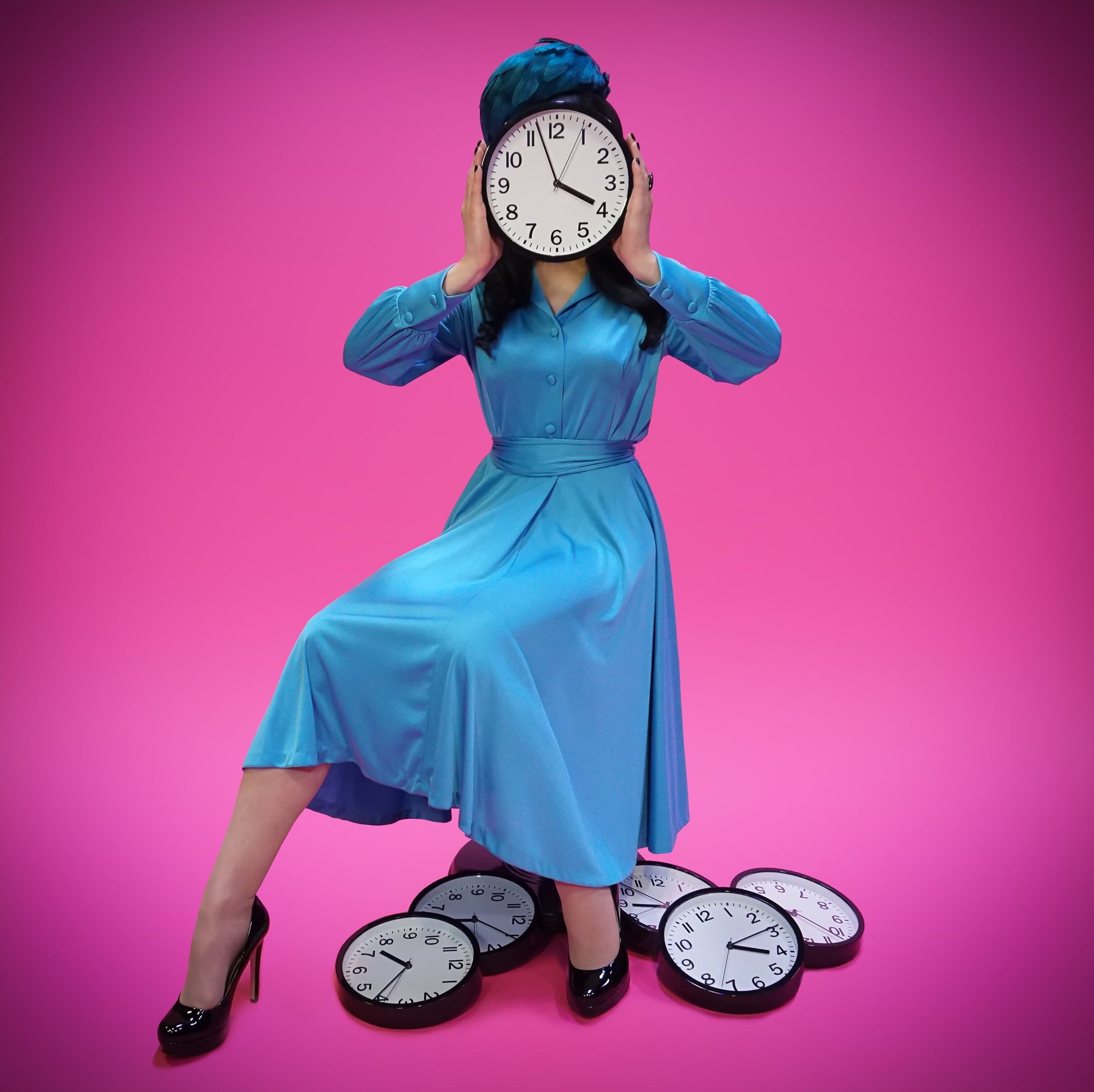 Olivia Jean
If the surf rock mood of Aquadolls hits your fancy, but you'd like that surf rock to be tinged in acid with a dash of goth aesthetic, pencil Olivia Jean's set into your schedule (which are usually attached to Riot Fest beer all weekend). This might seem like a weird pull, but play 'Raving Ghost' and tell me it's not what The Munsters would have played at a party once all the undead guests started getting tipsy and breaking out the soft drugs.
Recent Riot Fest Band They Remind Me Of: Seratones (2021), but darker.
Saturday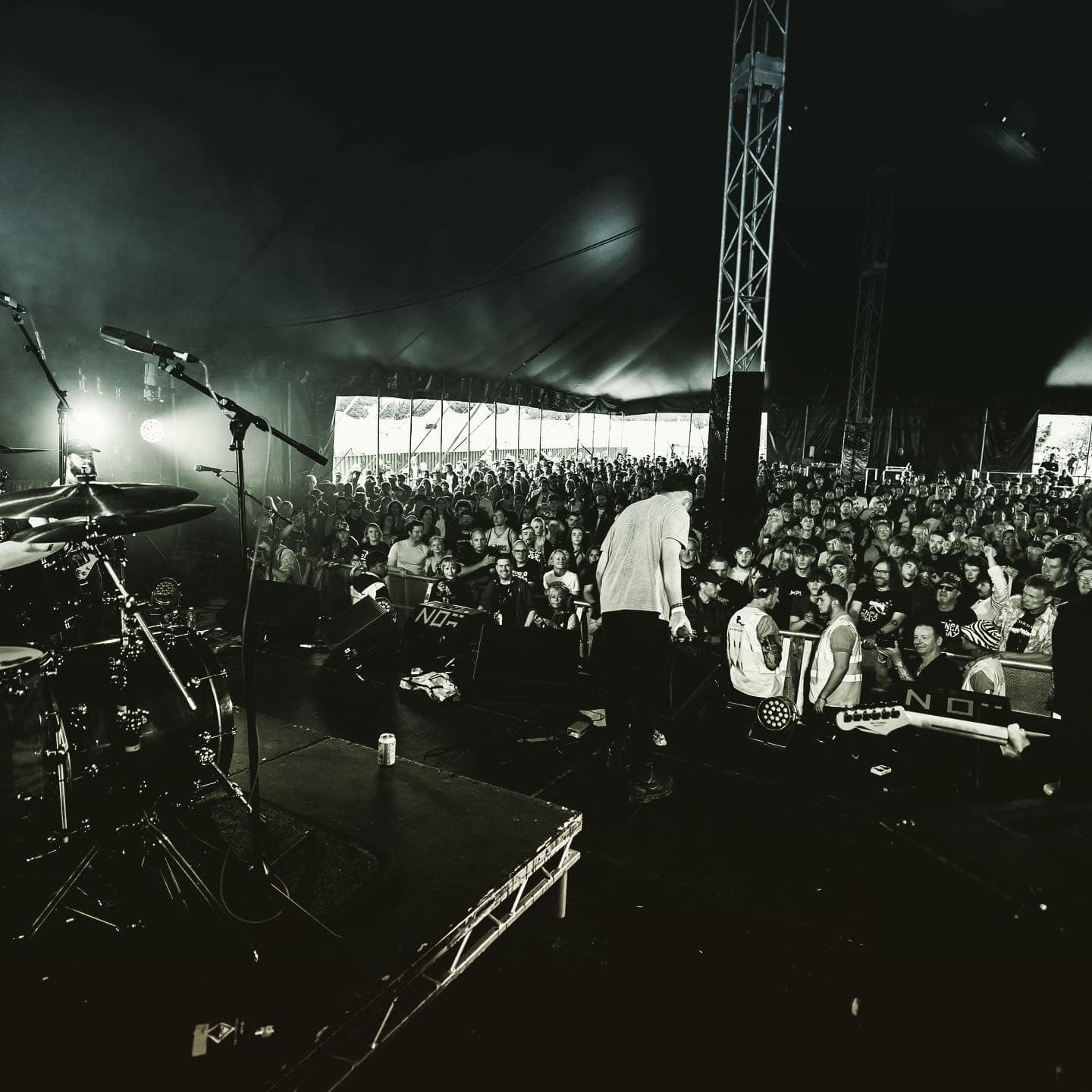 Enola Gay
If you see and hear this name over the next few weeks, it might be out of the context we're talking about here. If you go see Oppenheimer (IMAX or nothing), Enola Gay was the name of the plane that drops a nuke on Japan (spoiler alert sorry). But Enola Gay is also a Belfast-based Irish noise-punk band who rap just as well as they thrash. Even better: Riot Fest will be their US debut! Make your own tasteless joke about them atomically bombing the audience at your own discretion.
Recent Riot Fest Band They Remind Me Of: Bob Vylan (2022)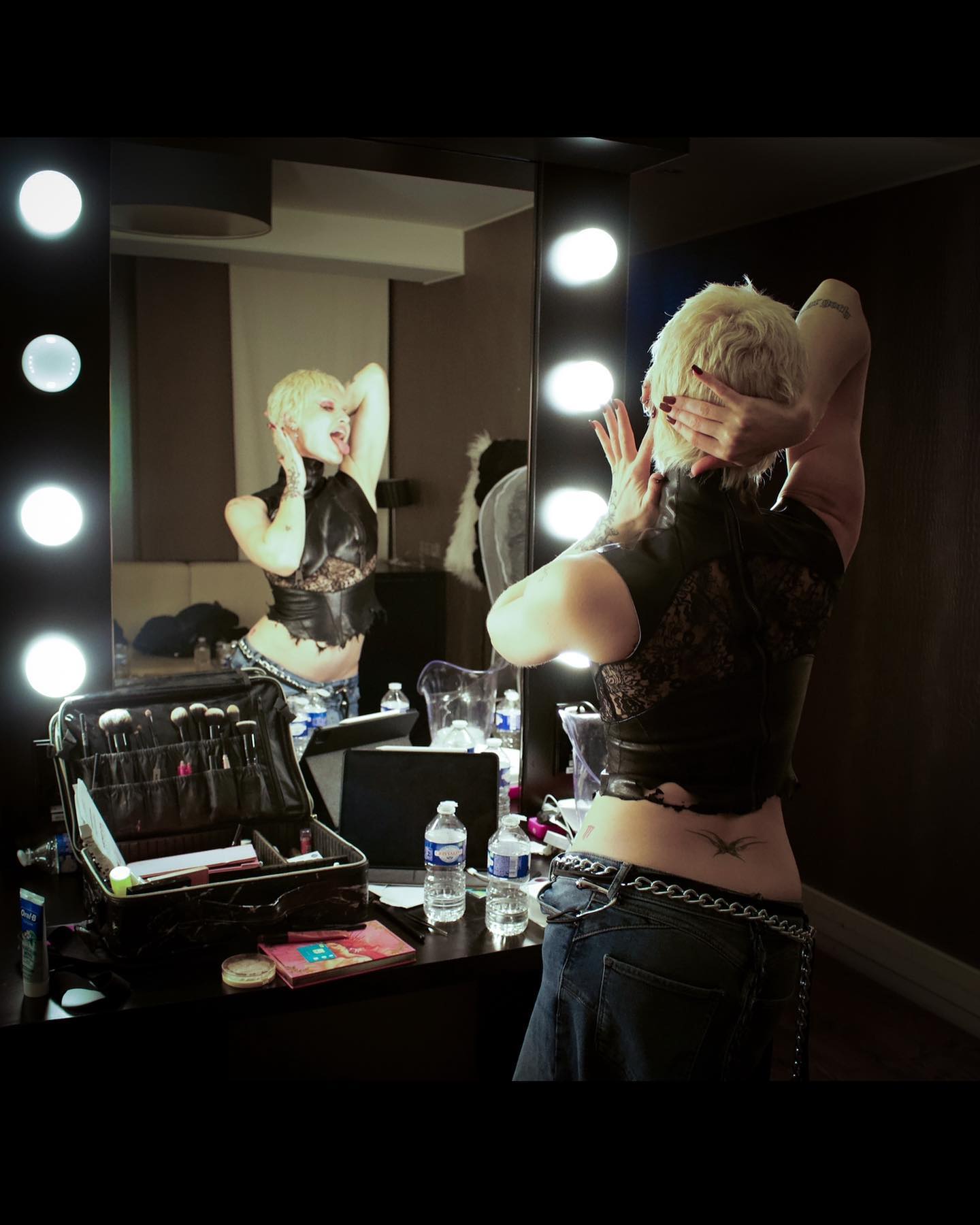 Cassyette
I know that I tend to lean on a lot of "hey this band sounds like if you took X and Y and mixed them together". It's a quick and pretty lazy way to convey what someone sounds like to the reader and I am absolutely going to continue using it here. Cassyette is like P!nk decided that nu-metal was actually the best sound to come out of the 2000s and decided to focus squarely on that genre.
Recent Riot Fest Band They Remind Me Of: Wargasm (2022)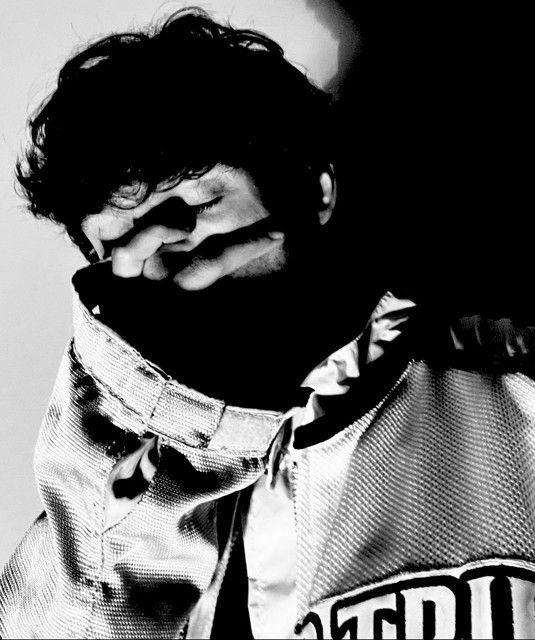 CK Vassi
There isn't much information out there about CK Vassi. Spotify and Apple Music profiles are blank. The official Instagram account has just 13 posts total. It looks like Riot Fest is the only live performance scheduled for 2023. All the more reason to show up and see exactly who it is creating songs that could easily be used under NBA highlight clip shows, and I mean that as the highest compliment I can. The beats are addictive. The flow is smooth as hell. I don't care who is scheduled against them. I'm there on Saturday.
Recent Riot Fest Band They Remind Me Of: Lupe Fiasco (2021)
Sunday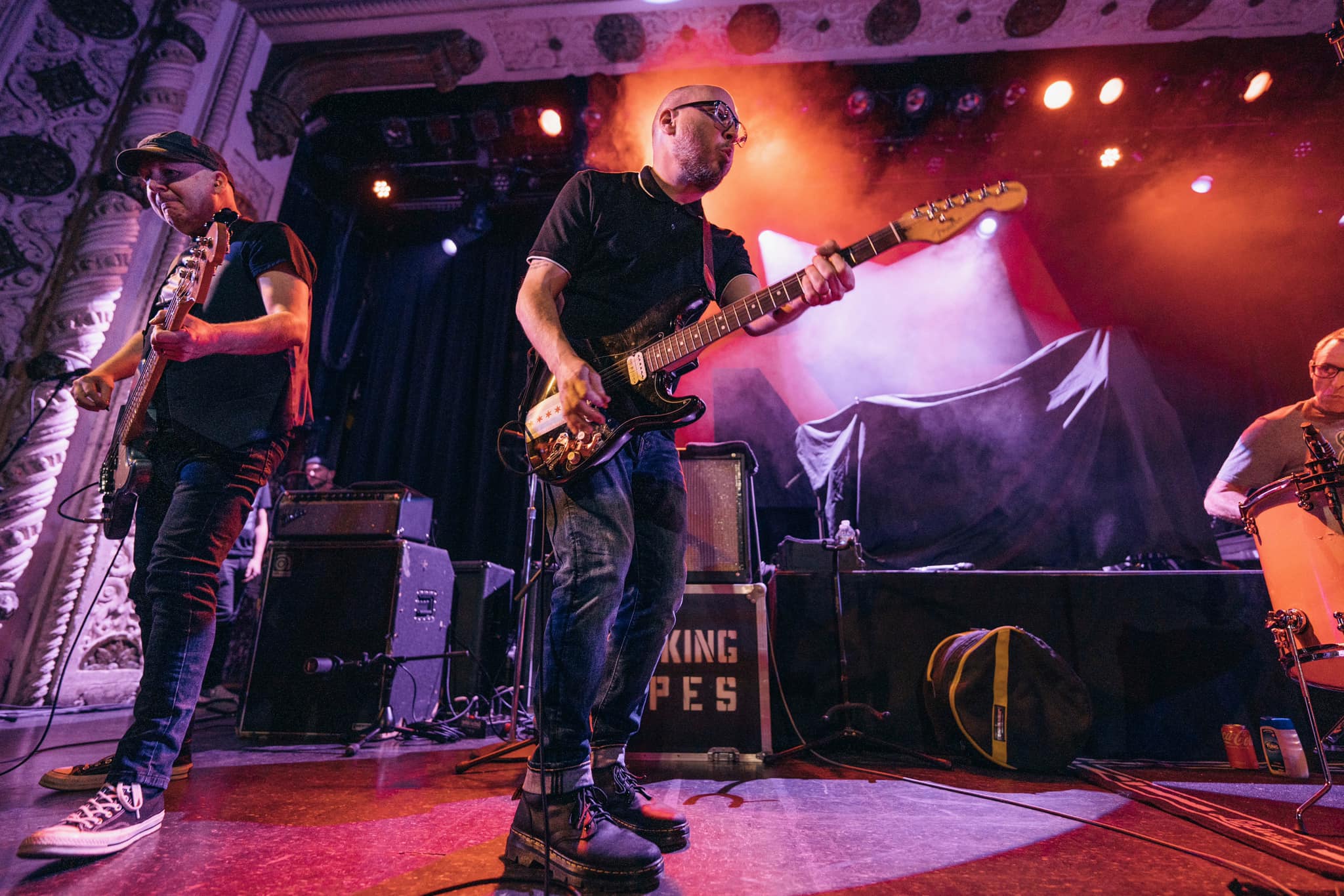 Smoking Popes
We can't talk about a Chicago punk/emo/hip hop festival without talking about any of the amazing Chicago bands you'll have a chance to see. And what better way to kick off the final day of head banging with some rock and roll that will stay on the more "sway and head bang" side than the "mosh and elbow people" side, a welcome respite for those weary from two days of exactly that. Sometimes you have to ease into that last day, right? Smoking Popes have got you covered with their unique brand of melancholy lyrics delivered with the kind of pop sensibilities that paved the way for your favorite emo band before they existed.
Recent Riot Fest Band They Remind Me Of: Alkaline Trio (2022)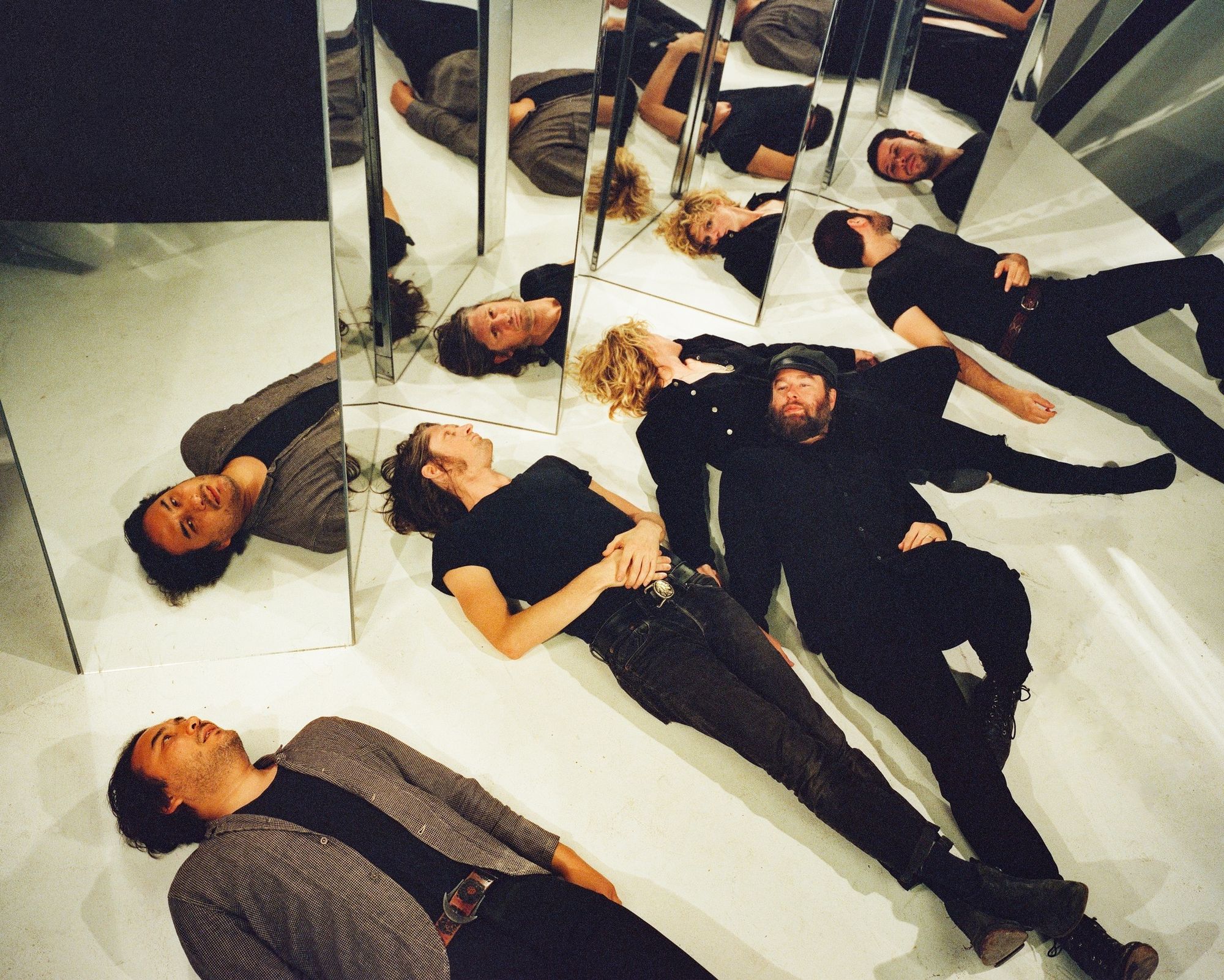 The Black Angels
This is the kind of music you put on before you take revenge on the people that murdered your family. Just a bunch of dirty, grimy, psychedelic rock that will probably make you want to do drugs even if you aren't the type to do drugs.
Recent Riot Fest Band They Remind Me Of: Amigo, The Devil (2021)