by Christy Peterson
Last Friday night, 04/14/2023 The Orb tour came through on one of its last stops of the tour in Charlotte, NC. The show was held at The Milestone. Five of some of the best tech death acts performed! It was a phenomenal line up featuring Krosis as the local act, Flub, Summoning the Lich, and Cognitive as part of the tour package, and the headliner, Gorod.
---
KROSIS
Krosis is a progressive technical death metal band hailing from Raleigh, North Carolina. They were a perfect band to get this show started off! They played a wonderful mix of their old and new material, much like the set that I covered in my review from January. Lead guitarist, Brandon Scurlark, always keeps the crowd captivated with his amazing solos, and rhythm guitarist, Adam Thiessen, keeps it all on lock. They all bring an amazing atmosphere to the stage with their captivating synth tracks and aggressive tones. Bassist Brian Krahe always has a blast performing and you can really tell he loves to be there. The drummer, Nate is almost machine-like with the way he plays. It is virtually almost always perfect! The new vocalist (still not to be named) brings so much power, and even without a mic he sounds astonishing loud and disgusting. The mix of all of these performers together really grabs the attention of the viewer. It is almost like waking up from a dream when these guys finish playing. They are not an act to miss!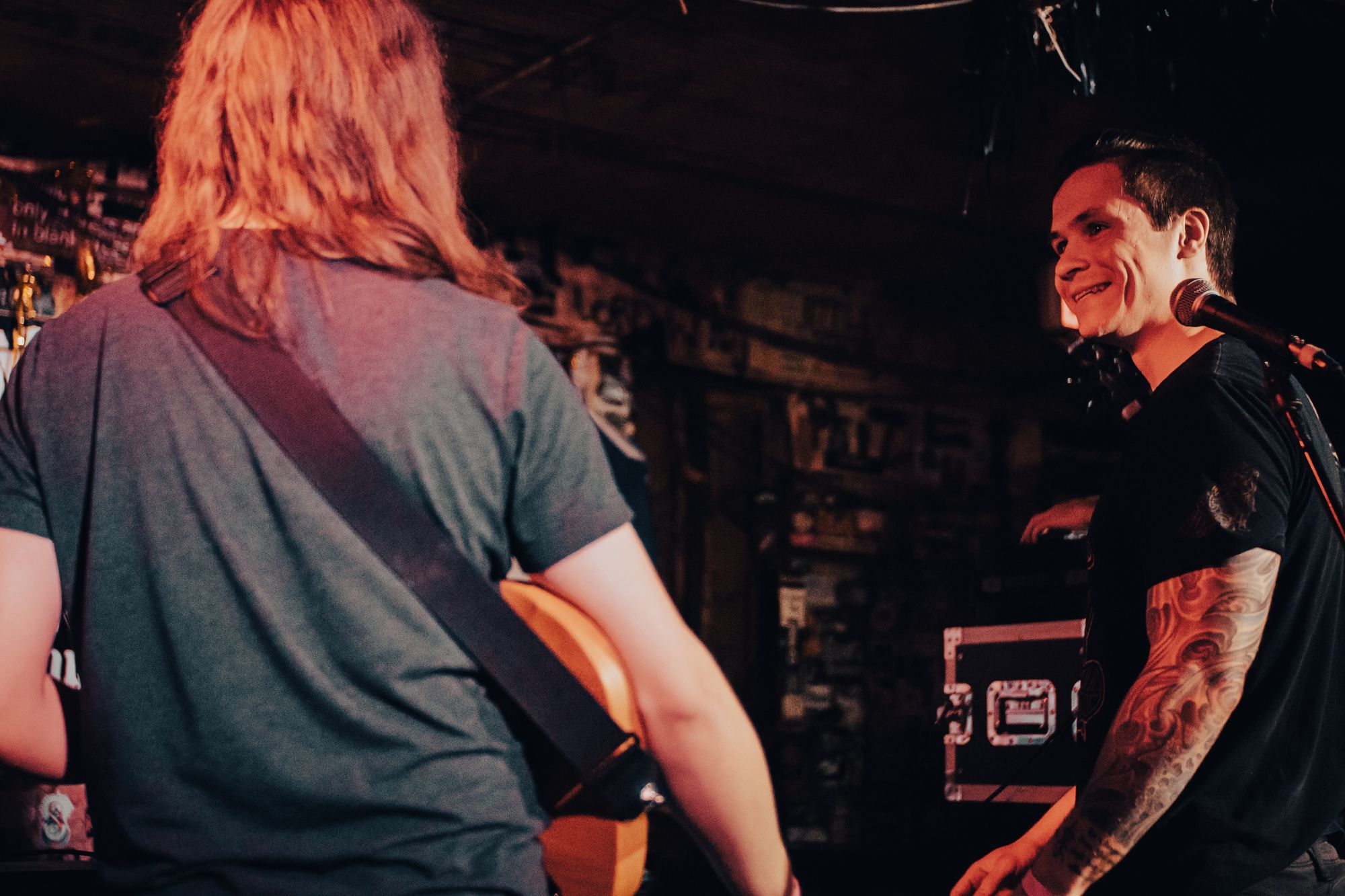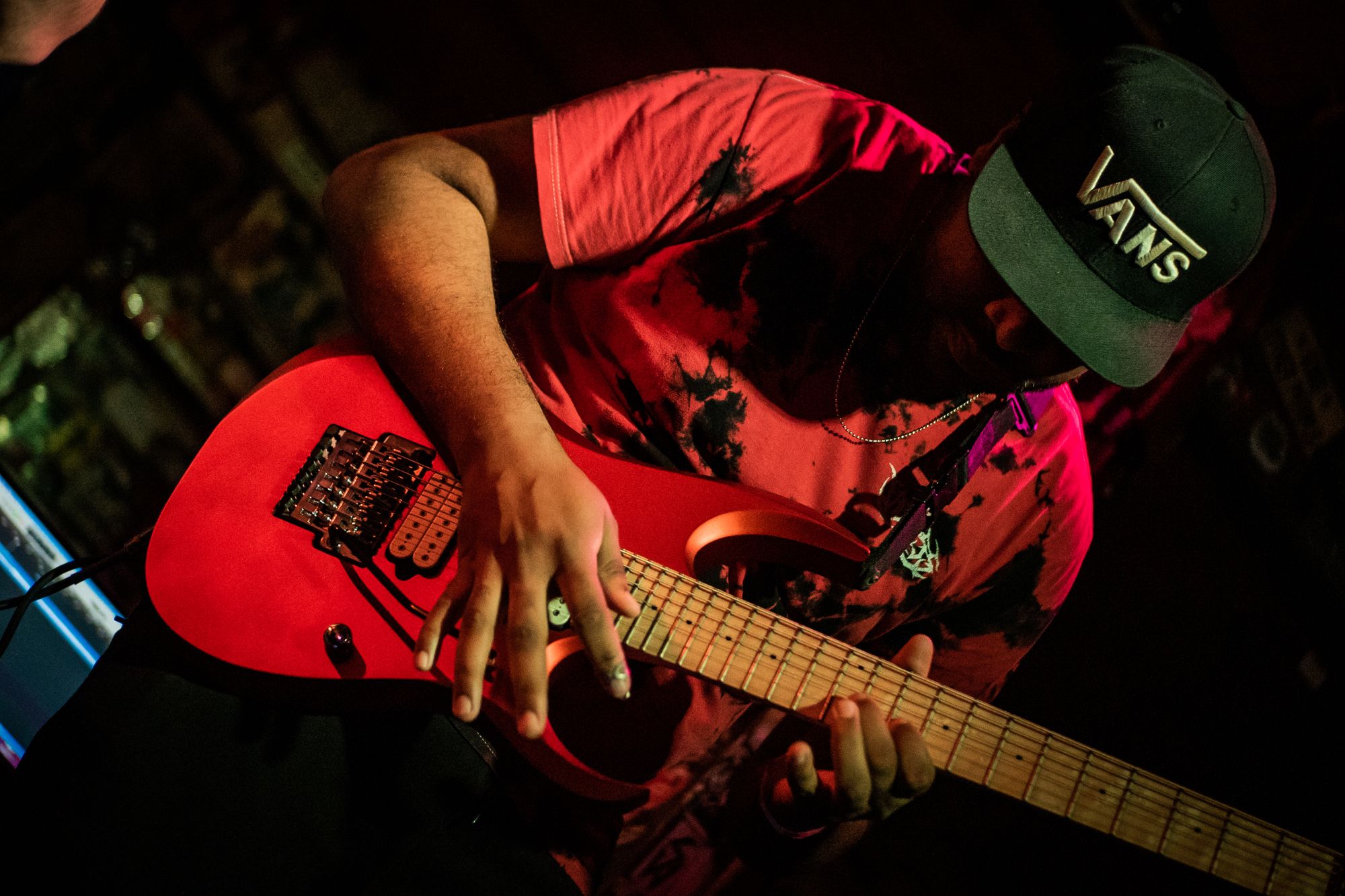 ---
FLUB
The next act to take over the stage was Flub from Sacramento, California. Flub is composed of several amazing performers, though they had two fill in members for this tour, Bobby Carroll and Josh Mathis from Cyborg Octopus. They really did an incredible job! Despite the technical difficulties with the kick drum, Flub really killed it. Josh was another machine-like drummer. I couldn't help but watch his feet move the entire set with the swivel technique he uses. In between songs, the vocalist, Michael Alvarez was heckled and questioned about if he was the vocalist for Inferi, but little does the crowd know, Michael is actually the vocalist for every band ever. Well, not exactly, but he does work with a lot of bands because he is an extremely talented performer. Bassist, Liam Firth was stunning the crowd in his Thick-Fil-A booty shorts and his beautiful bass tone was smooth like butter! Guitarist, Eloy was keeping everything running with his technical riffs. Flub performed one of their new songs, "Leaves of Gold" and finished off their set with "Wild Smoke." Over all, a 10/10 set from the Flub boys!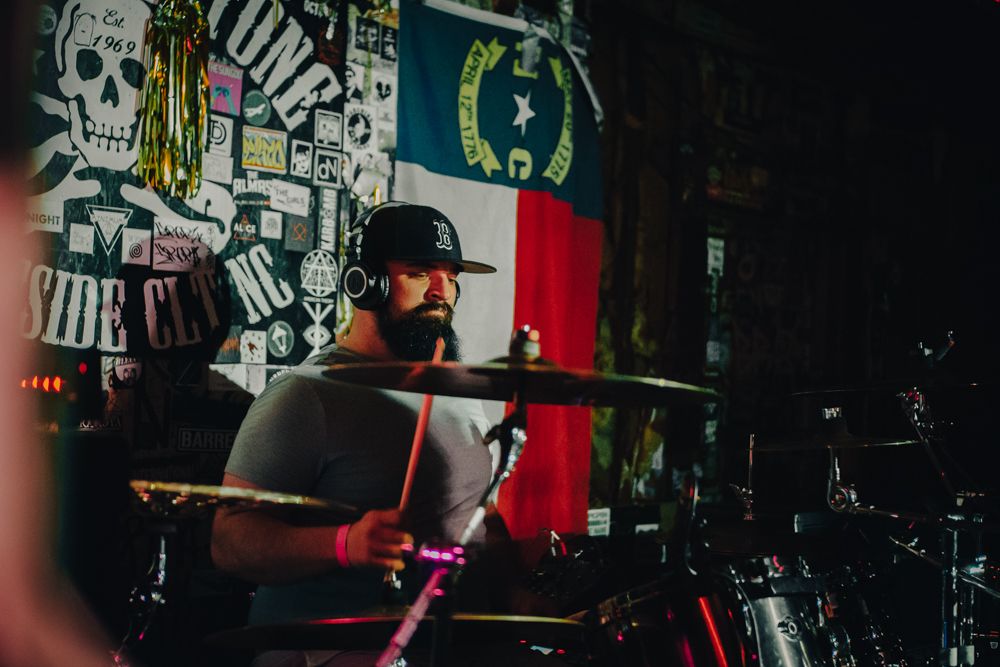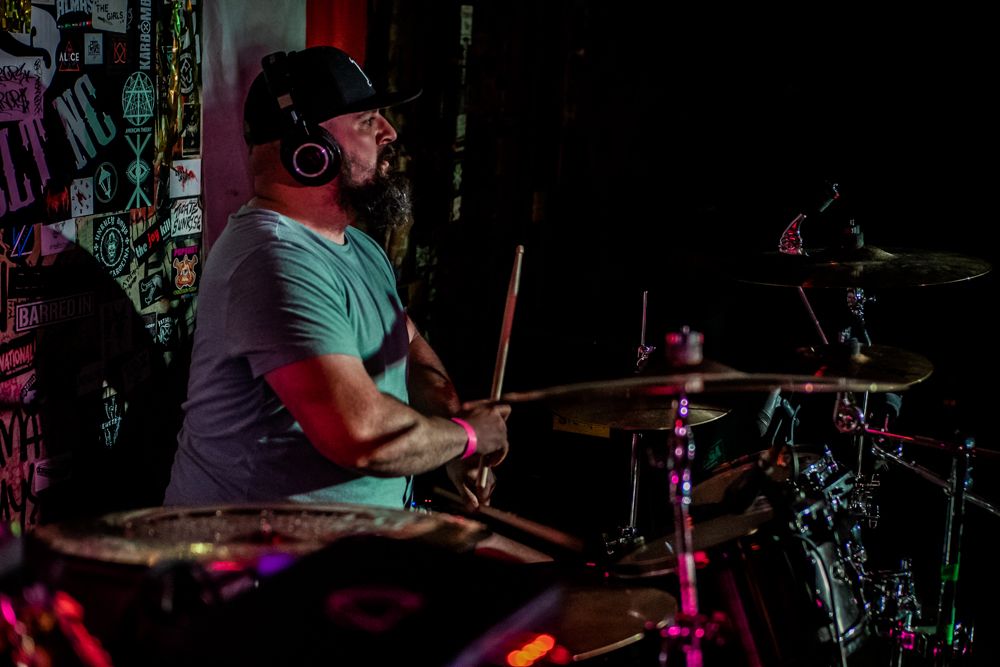 ---
SUMMONING THE LICH
Summoning the Lich from St. Louis, Missouri was up next. The only band that had several words in their name on the bill came out and killed it too. Their bassist, John Flynn unfortunately had to return home earlier in the tour due to a case of bronchitis. Despite being a man down, Summoning the Lich was still just as captivating as ever! The whole set I was trying to pinpoint exactly what subgenres I would consider them to be and ended on melodic technical death slam? If I am wrong, I am sure someone in the world will correct me. These guys sounded nasty in all the right ways and had the crowd moving nonstop. They played a great arrangement of songs that included, "Demon of the Snow," "The Gatekeeper," and "The Nightmare Begins." Vocalist, David Bruno introduced the last song, "Acid Reign" by simply saying, "It's a fast one, slap tap" and I really think that nails the description of the song perfectly.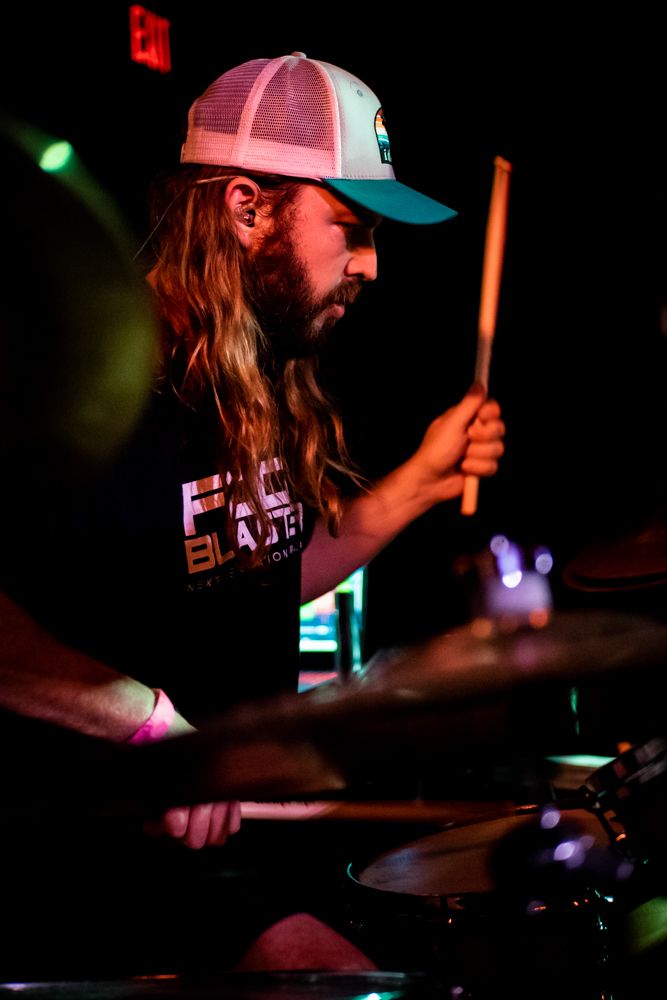 ---
COGNITIVE
Second to last on this unbelievable line up, Cognitive, took the stage. Cognitive is based out of Jobstown, New Jersey. This band is groovy as all get out. They had a great balance of groovy and shreddy and had me captivated the whole set. They are a really entertaining act! Everyone on stage looked like they were having a blast. The drummer, was killing it with the heel toe technique. Guitarists, Harry and Rob really kept the riffs coming the entire set. I love the bass that Tyler uses, it has a really interesting colorful finish that I adore! These guys are definitely an act I would recommend to never miss if you have the opportunity to see them live. Very fun set!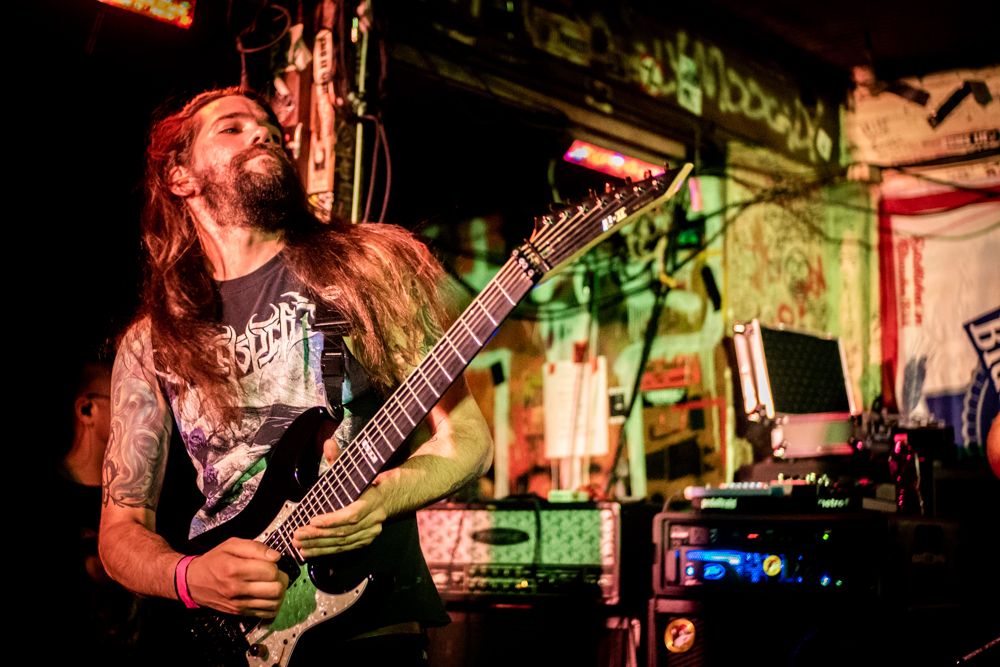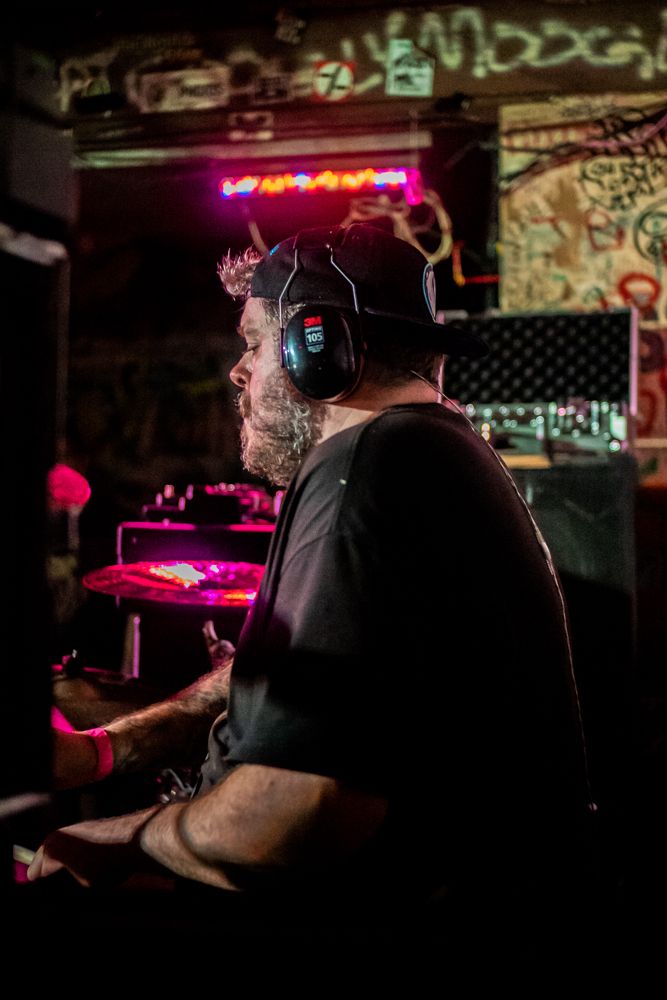 ---
GOROD
To finish off the set, the band that everyone was dying to see perform, Gorod from Bordeaux, France took the stage. This band was everything I wanted them to be and more. They had a really sassy energy to them, but you could see how much fun they were having in the intimate venue. Despite the ridiculous heat in the venue, they were still killing their performance through all the sweat. I love that they were laughing and joking with each other on stage. It really makes a difference to see the band performing have a great time too, even before nailing ridiculous solos! Guitarists, Mathieu Pascal and Nicolas Alberny had beautiful matching bright blue colors on their Ormsby and Kiesel guitars. The setlist consisted of songs such as, "Inner Alchemy," "Victory," "We Are the Sun Gods," and even "The Orb" which is also the title of the new album they are promoting on this tour. The set ended with "Disavow Your God." This set was amazing!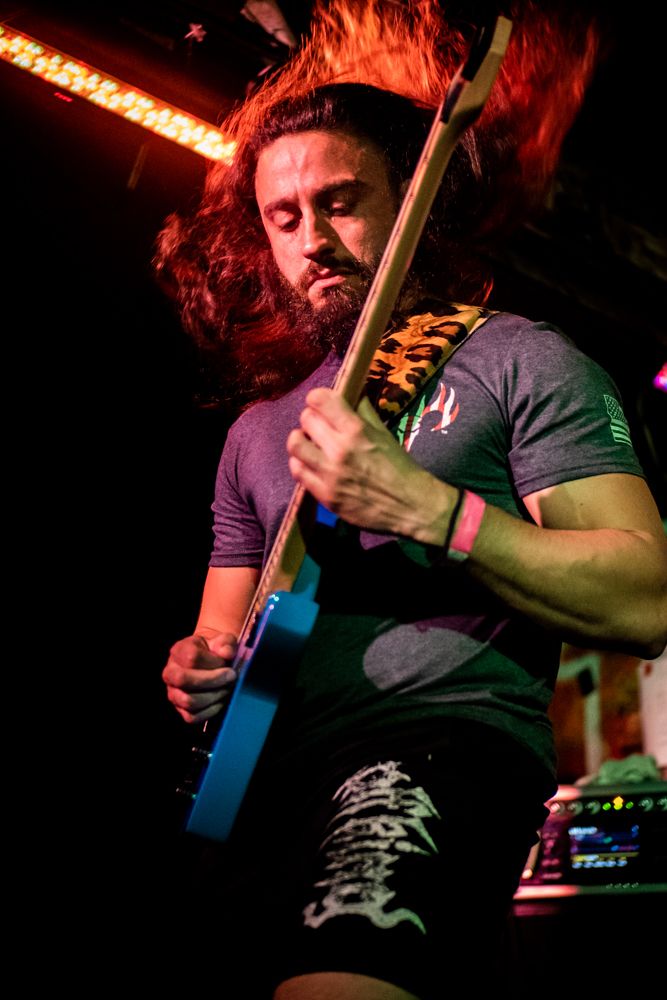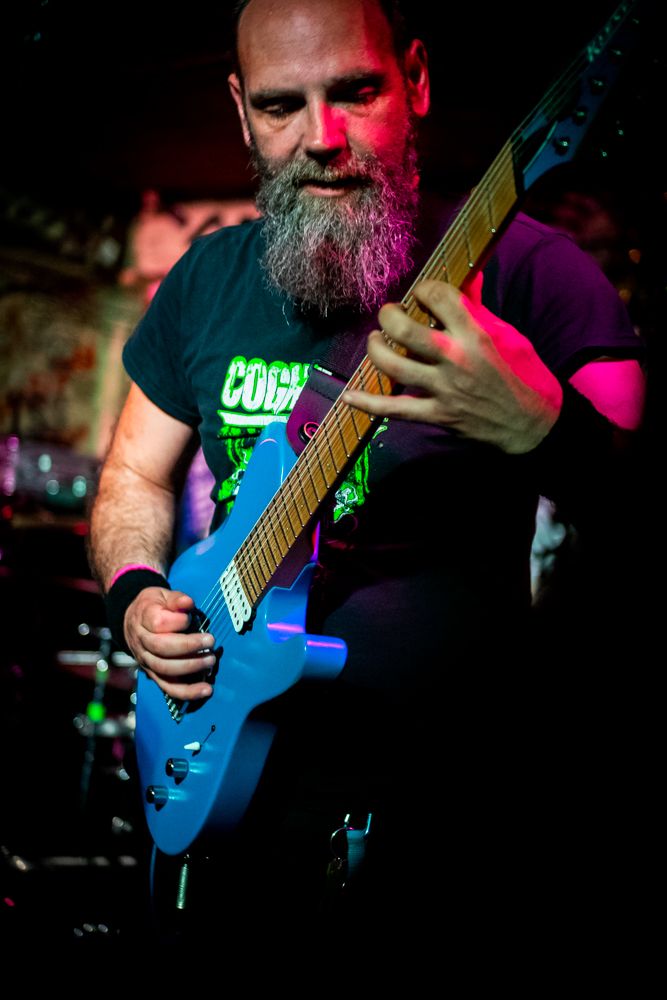 ---
Overall, this whole package was wonderful to see live. I never thought I would see Gorod perform live in the United States, but I am thankful to have had the opportunity to witness their greatness! I was also really excited to see that a lot of their shows on this tour were completely sold out. It is nice to know that so many people love some good ol' tech death! Unfortunately, the tour ended yesterday, 04/16/2023, and the bands are probably heading home. Perhaps Gorod will make a return to the United States in the near future! If they do, definitely DO NOT MISS THEM!