by Melanie Bryan
Meet Return to Dust, a heavy rock band with songs reminiscent of the grunge era with a modern twist. We knew we had to chat with the guys after hearing their debut release, "Black Road":
Read on for more about the up-and-coming band! This was a particularly fun interview, and we can't wait to see what the future holds for Return to Dust!
---
MSM: First of all, would you mind introducing yourselves and your roles in the band? And how did Return to Dust form?
Matty: I play rhythm guitar, sing and write.
Graham: I play bass, sing, and write.
Seb: I play lead guitar, and drums when our drummer quits.
We formed when I (Matty) went on a spring break trip to LA with Graham. Graham and I have been friends since middle school in our little hometown called Midlothian, the cement capital of Texas. We were visiting our childhood friend Ryan, who introduced us to his boss (Jim, who now produces us), and we played him a Fleetwood Mac cover (lol). He saw potential and recommended we move to LA to pursue music full time.
MSM: You are heavily influenced by Alice In Chains. What is your favorite AIC song? And what other influences do you have, and how have they helped shape your sound?
Matty: "It Ain't Like That", that stupid four on the floor beat and shimmery glam rock riff made me fall in love with the band instantly. "Rain When I Die" is a close second. Growing up, my mom played a lot of 90's and 2000's hits in the car like Three Days Grace, Slipknot, and Korn. Now that I'm older, I gravitate towards a lot of non-rock influences, such as The Cure, The Smiths, and MBV.
Graham: "Rotting Apple". I'm a sucker for a droning motif, probably why I'm into a lot of post-punk stuff now. Feels like I could get lost in the woods for hours with that song on repeat. I grew up on a lot of soft/dark folk music: Half-Moon Run, Hozier, The Head in the Heart. I love melancholy. I feel like this is why I generally write "down" songs when I pick up a guitar, which juxtaposes Matty's writing style nicely cause he generally likes the upbeat stuff.
Sebastian: "Real Thing" because I'm a sucker for dumb, bluesy rock songs, the type of songs that give you the biggest stank face. I'm very into heavy metal because that's all I really grew up on because of my dad. Also a lot of jazz and funk music but mostly 80s, 90s, and 2000s heavy metal. But, out of all the heavy bands, my all time favorite has to be Metallica. They pretty much do everything that I want a heavy metal band to do, which is why they're my favorite.
MSM: What do you think sets your music apart?
I definitely don't think a lot of bands nowadays have our sound and we can attest to this because we STRUGGLE to find bands to play with. It seems like we're too soft for hardcore shows and too hard for indie shows, which is the majority of bands in LA. We have some unique influences in 90's rock, and bring a very different cultural perspective coming from a rural Texas town. I don't think a lot of bands talk about what we talk about, and don't listen to what we listen to.
MSM: You just released your first studio single, "Black Road". The song, and video, make a very strong first impression. How does this song compare to the singles to follow?
This song is the perfect "kick down the door, this is who the fuck we are" kind of single and it perfectly synopsizes our time during the pandemic, feeling like we made a mistake moving out here, but pushing through and fleshing out the band's concept which seemed so farfetched at the time. The song is heavily inspired by what we were listening to at the time, which is Soundgarden, Alice in Chains, and Black Sabbath. I think the singles that follow demonstrate our range in musical taste and artistic ability, which will hopefully set a good precedent for the EP.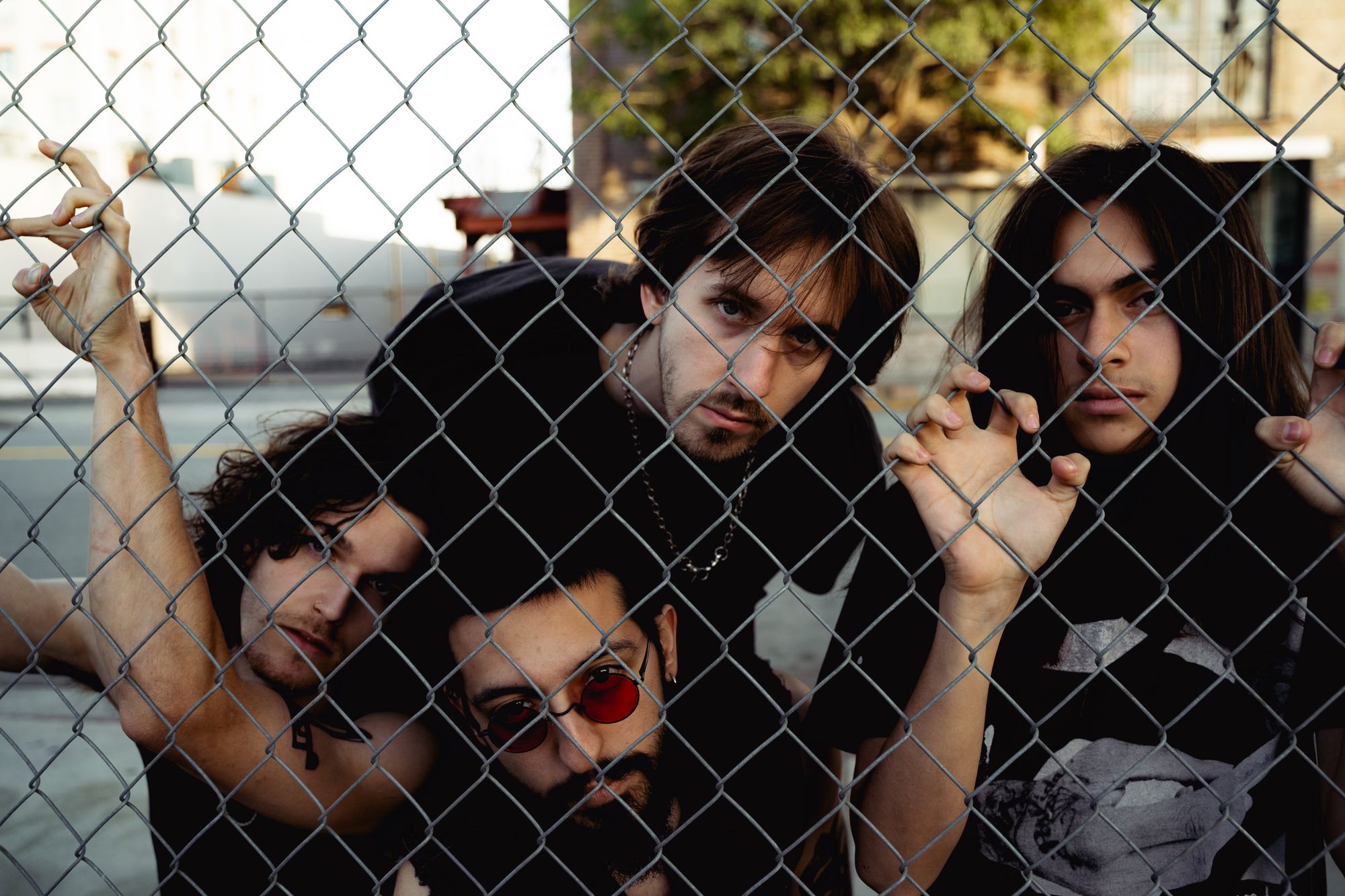 MSM: What do you think about the current state of the music industry?
It's hard to say, it seems like we're one fish in a giant oversaturated ocean. There's great new music coming out, but rock is definitely not as mainstream as it used to be. That being said, what we've learned thus far is that it's possible for anyone to make it big. This era of the music industry is entirely centered around the artist and audience, without a middleman (ie. label), so it's important to break the noise in unique ways.
MSM: You've already been playing shows on the West Coast. How do you keep busy on tours between shows? And do you have any plans to hit the East Coast this year?
We're big explorers. We like to just visit the surrounding area and see what we can find. We have plans to hit the West Coast again. Hopefully the East isn't too far away!
MSM: You each play Magic: The Gathering. What color(s) are your main deck?
Graham likes to switch decks a lot. He can never really settle on a main (kind of like having a shifting favorite artist) but is currently loving a black/white Phyrexian tribal deck. I (Matty) play mostly black because I love the macabre fantasy elements. Sebastian is still learning but seems to gravitate towards Graham's mono red goblin decks.
MSM: Matty, what is your favorite subject to draw? Have you ever dabbled in Procreate, or do you prefer traditional art?
I mostly prefer traditional art like pen & ink, charcoal, and pencil. I never got into digital art, but I drew most of my childhood, making fake fantasy card games, and drawing lots of nature (birds, trees, and old people).
MSM: Sebastian, what is your favorite movie? And do you have a favorite Marvel character?
My favorite movie has to be 'Prisoners' because it feels like the story goes in so many different directions but then they all connect at the end with a crazy twist and I absolutely love movies that do that especially when they do it right. My favorite character changes all the time but as of right now its Daredevil, followed by Deadpool.
MSM: Graham, what is your favorite video game, and your favorite anime?
Legend of Legaia. It's an old PS1 turn based rpg. It was overshadowed by other big games in the genre like Final Fantasy, but the nostalgia has a death grip on me from the soundtrack to the old choppy animations. Favorite anime is Death Note. Corny take I know, but the infinite amount of plot twists and the potato chip scene sums up just about everything I love about anime.
MSM: Last, but certainly not least, do you have any closing messages for your fans?
Our fanbase is relatively small right now, but it's full of people who wholeheartedly believe in us and our message. That pushes us to write more, record more, and keep rock music plentiful and genuine for every fan of it. At the end of the day, if you're doing something sincere that really connects to yourself, the world will hear you.
---