by Kyle Guzman
On February 16, 2023, The Used announced their forthcoming album, Toxic Positivity, slated for release on May 19 via Big Noise. A follow up to 2020's Heartwork, we find The Used at their most vulnerable on Toxic Positivity.
---
The Used bring mental health to the forefront on Toxic Positivity. Bert McCracken's vulnerable lyricism enfolds listeners in themes of agony, loss, hopelessness, and self-destruction, backdropped by familiar sounds of the past and an expansion of the genre-blending experimentation found throughout the band's preceding record, Heartwork.
The band opens Toxic Positivity with "Worst I've Ever Been," an energizing, in-your-face track that begins with a scream and pounding drums: the kind of arrangement that makes you want to stand up and stomp all over the place. The track features an absolutely killer, anthemic chorus:
"Don't ask me for no fucking favors / I'm not anyone's goddamn savior / 'But you won't carry me' / You'll have to fend for yourself / No one can stop this wicked world from burning"
This track brings The Used back to their roots in emo and post-hardcore, while also taking inspiration from pop-rock and electronica. This is, in my opinion, a standout track that exemplifies all that The Used have achieved with Toxic Positivity: a polished sound that draws from their roots but also embraces their creative growth as people and musicians. For that reason, "Worst I've Ever Been" is an excellent track and a fantastic choice to serve as the album opener.
There is an interesting dichotomy to Toxic Positivity. On one hand, the band clearly take inspiration from pop, pop-rock, and electronica throughout the record. This is evident in many tracks, including "I Hate Everybody" and "Dancing with A Brick Wall." The former consists of finger snaps, handclaps, straightforward song and lyrical structure, and a recurring refrain, while the latter boasts an upbeat tempo and surging dance beat. On the other hand, the lyrical content of Toxic Positivity is somber, touching on darker themes of agony and self-destruction, with seamless transitions between thrashing instrumentation reminiscent of the band's earlier works and the modern evolution of their sound. This contrast makes Toxic Positivity extremely accessible to fans new and old. There's something in this record for everyone, and that is a testament to The Used's fearless journey experimenting with their sound and total refusal to be siloed into any one genre.
On Toxic Positivity, we find The Used at their most vulnerable and creative. The record is a candid exploration of crippling mental health struggles and a daring exhibition of the band's growth since their 2002 debut self-titled album.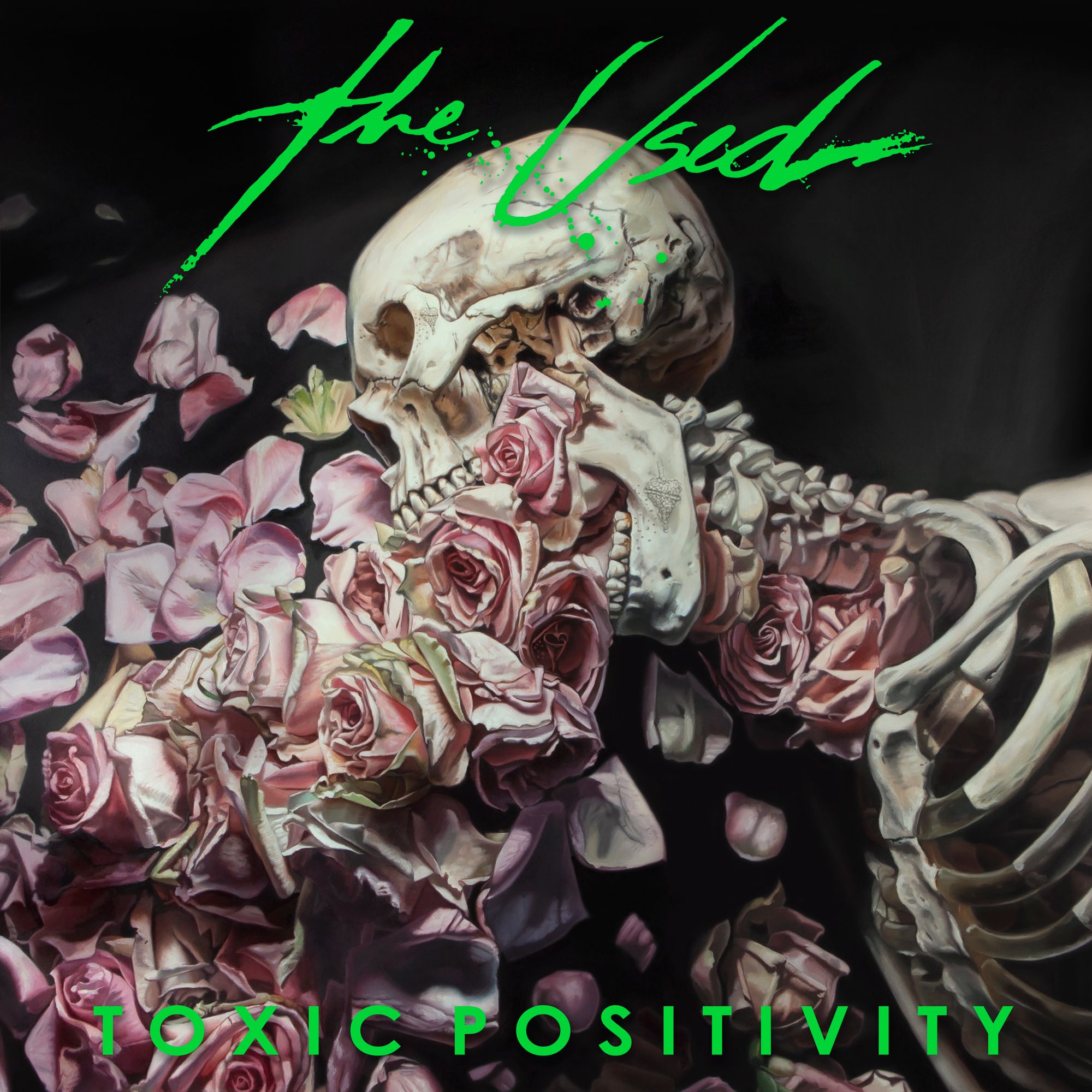 The Used will follow the release of Toxic Positivity on May 19 with The Creative Control Tour, a legendary co-headlining tour with Pierce The Veil across the United States beginning on May 23. You won't want to miss it!