---
Amidst the uncharacteristic Seattle heat wave, indie-pop band half•alive took the stage at Showbox SoDo and it exceeded any expectations at hand.
The band consists of Josh Taylor as lead vocalist, Brett Kramer on drums, and J Tyler Johnson on bass. In 2017, the Long Beach natives released their debut EP, which circulated buzz due to the hit track, "The Fall." However, the band really took off with their breakout single "still feel." in 2018, which was released alongside a colorful music video featuring synchronized dancing- A now staple for the band during live shows. Featuring elements of indie-rock, pop, and funk, the band's music is characterized by a unique blend of these varying genres. Their sound often combines hypnotizing beat drops, infectious rhythms, and introspective lyrics, leading to an overall addicting and well-put-together sound.
With many camping out overnight, fans anxiously awaited for the show to begin. At around 7:30 p.m., the first opener, Dev Lemons, came out in a pink prairie dress and Nike sandals- Despite this being the first time I'd heard of them, this outfit seemed entirely fitting for their personality. Dev Lemons mentioned in high spirits that this was their first tour, which I would not have assumed without them acknowledging it, as they seemed so comfortable on stage. The only other band member was their drummer, who stole the set and carried the beat throughout the performance. Overall the set was, for lack of a better word, quirky, as shown by Dev Lemons' countless random hand gestures and moments of sticking their tongue out.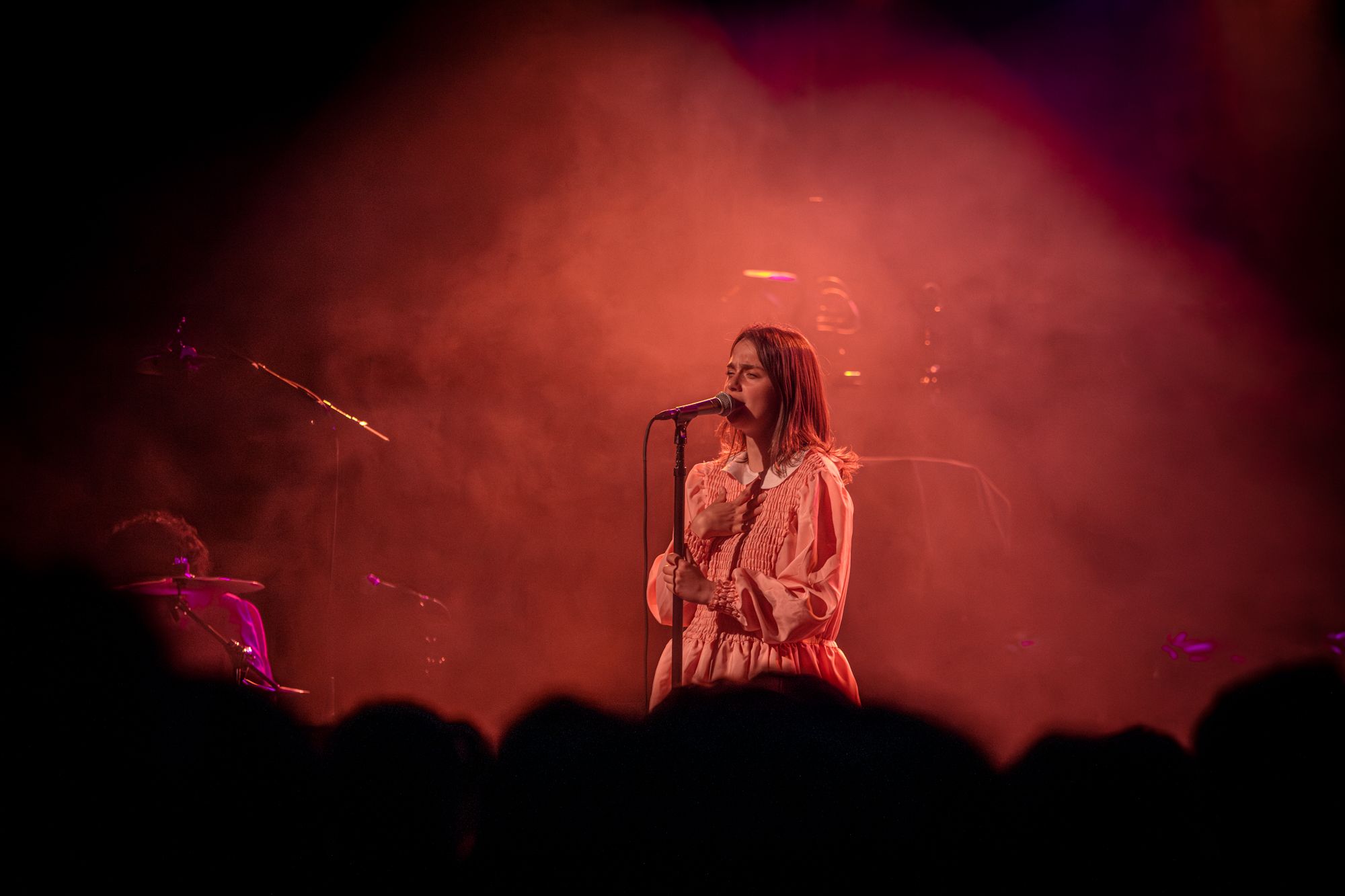 Next up was fan favorite, Tessa Violet. Characterized by her distinguishable short, bright yellow hair and extravagant stage costumes, Violet could have pretended to be the headliner and fooled half of the crowd. She possesses the special skill of being able to control the audience and captivate their whole attention, even as an opener. The first two rows of the crowd loudly and boldly recited Violet's lyrics and proved that they were just as much there for her as they were for half•alive.
Violet made sure to play hits like "Yes Mom" and "Crush" in order to ramp up the energy in the room. At one point, she stepped off the stage and climbed onto the barricade to serenade the crowd closely. This wasn't the only fan interaction, as Violet called out a special audience member who tweeted at her earlier in the day and made it clear that she appreciates her supporters. Having seen Violet in concert multiple times now, it is pretty safe to say that I will do it over and over again, as I don't see myself getting tired of her shows anytime soon.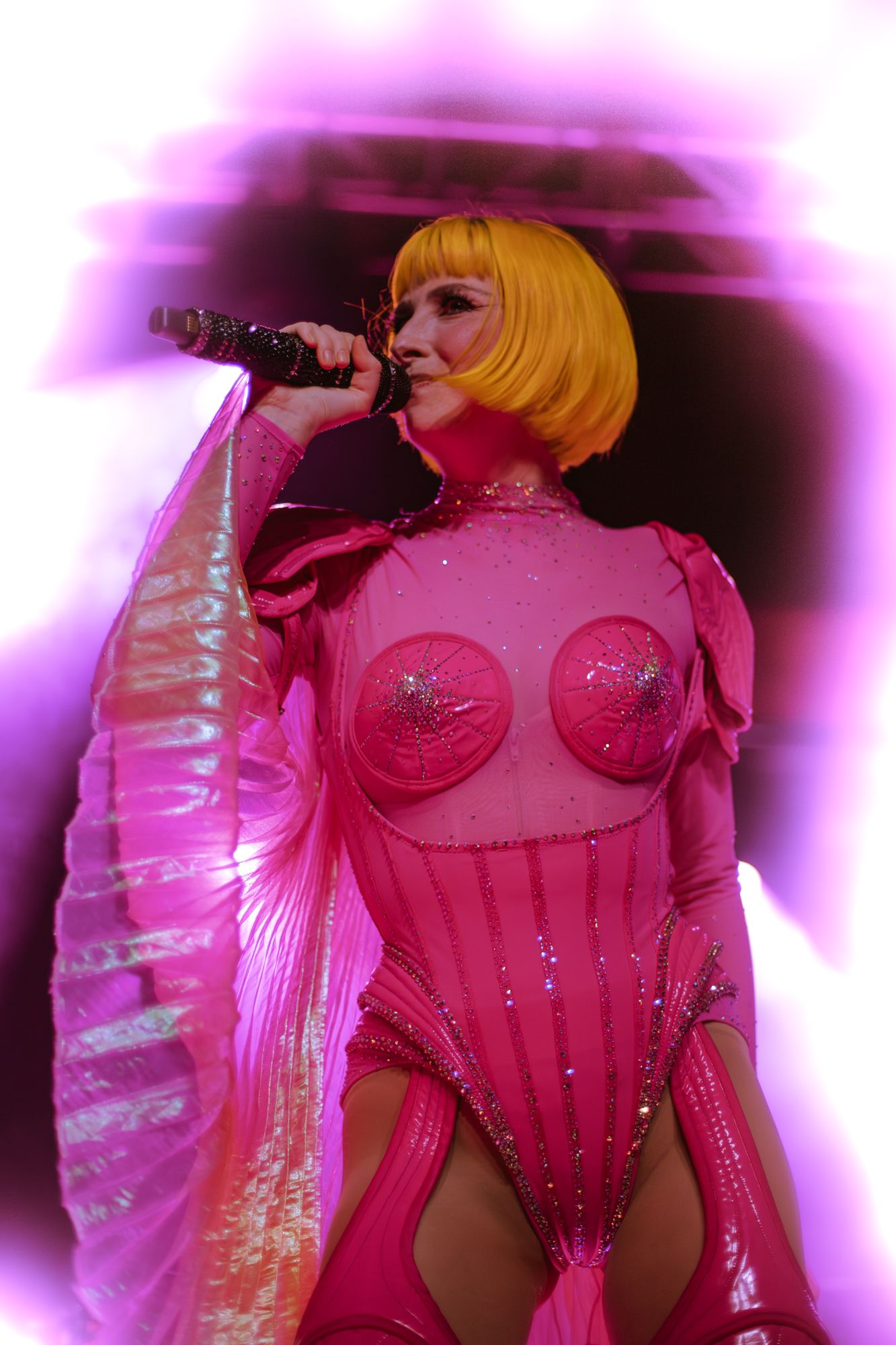 Finally, at around 9:30 p.m., half•alive came onto the stage and their passionate fans erupted into screams and chants. Plainly, the fans carried this show and their energy is one of the best I've seen in a while. The audience seemed to know exactly how the set would play out and never skipped a beat when singing along.
Basked in colorful lights, with yellow and purple hues, the band played around 25 songs and put on a show consisting of incredible synchronized choreography, creative stage set-ups, and effortless vocals from Taylor. They made sure to sing hits like "Beige," "Did I Make You Up?," and my personal favorite, "Hot Tea."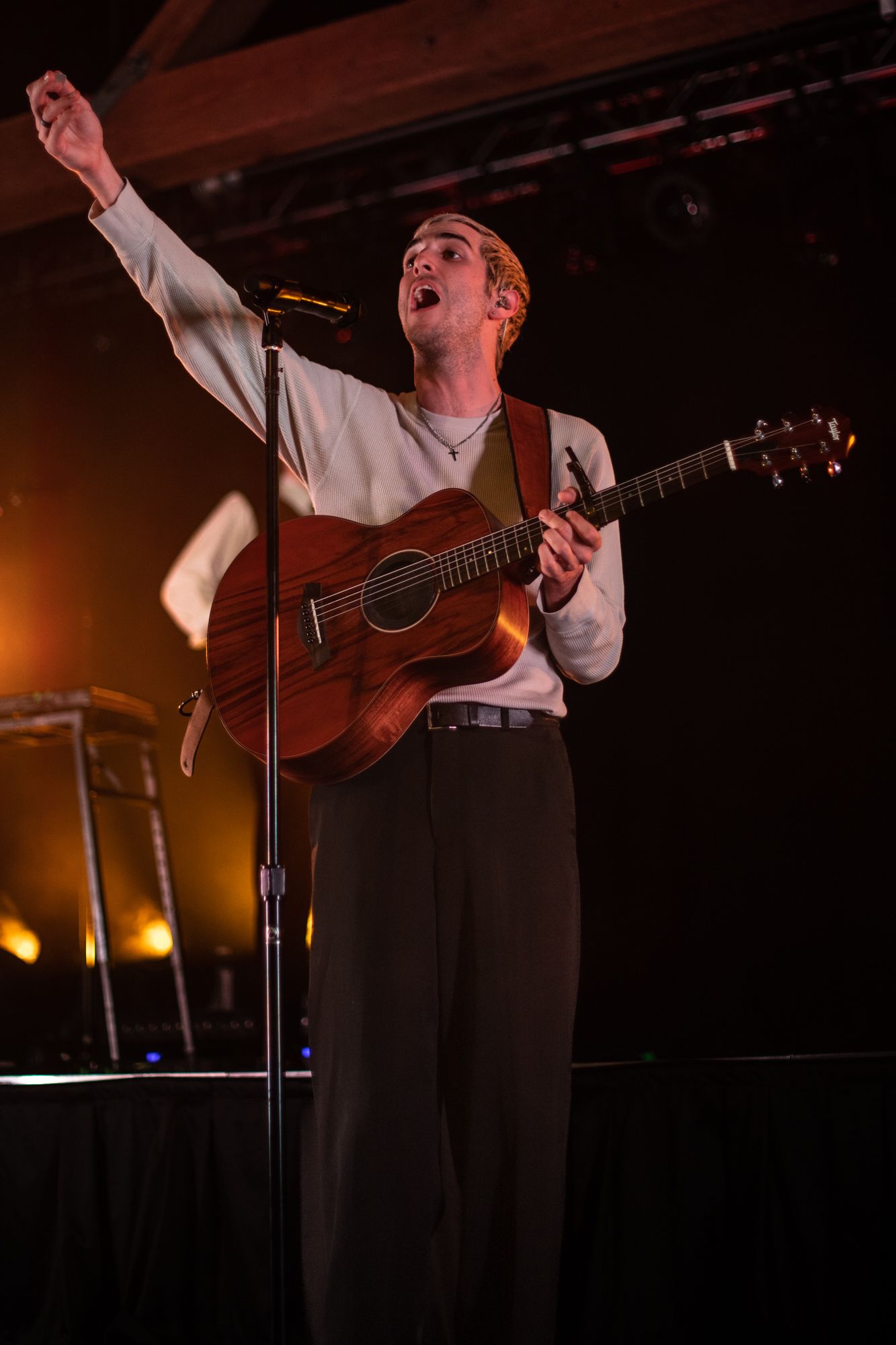 During "Never Been Better," Tessa Violet came back out to perform with the headliners and danced along with them, as fans cheered for her return.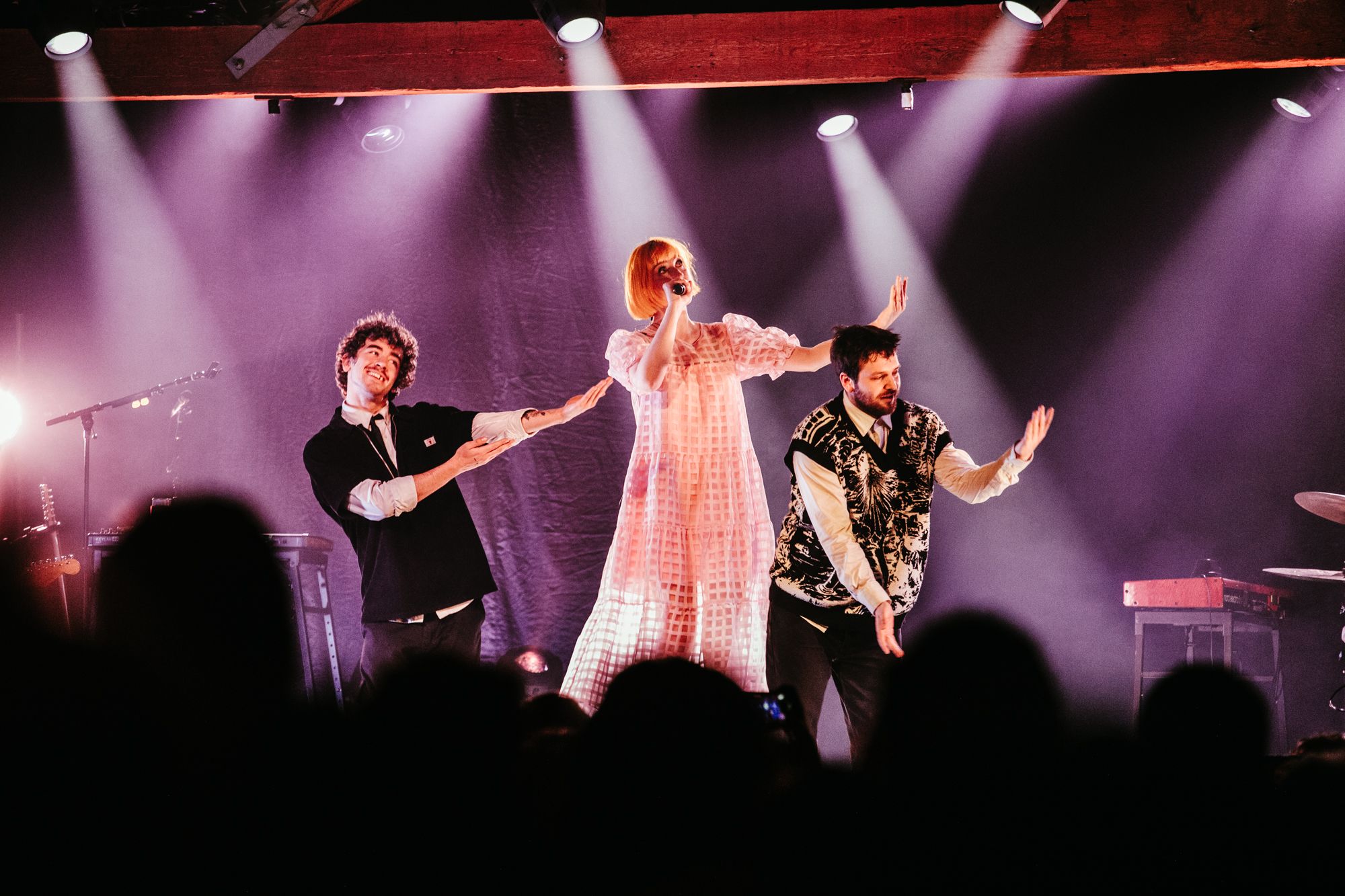 A notable moment was during the song "Lost" as the audience had conducted a fan project where they held up colored pieces of paper to their phones' flash and waved them around in the air during the song. Taylor acknowledged the fans' efforts and thanked them for their support, making sure that it didn't go unnoticed.
Without any sugar coating, this was one of the best shows I've been to all year. From Taylor's ability to control his voice while dancing around the stage, the creative visuals, and the talented instrumentals from Johnson and Kramer, the concert was unlike one I have ever experienced before. The production is beyond impressive and it's clear that the band is determined to make their shows feel special, and that they did.