When I heard that 50 Cent was bringing The Final Lap Tour to Dos Equis Pavilion in Dallas, TX there was no way I was going to miss it. And once I heard that he was getting support from none other than Jeremih & Busta Rhymes, there was absolutely no way I was going to miss it. With a musical and lyrical onslaught, the tour left the people of Dallas debating on making a road trip to catch the rest of the dates in the Southwest.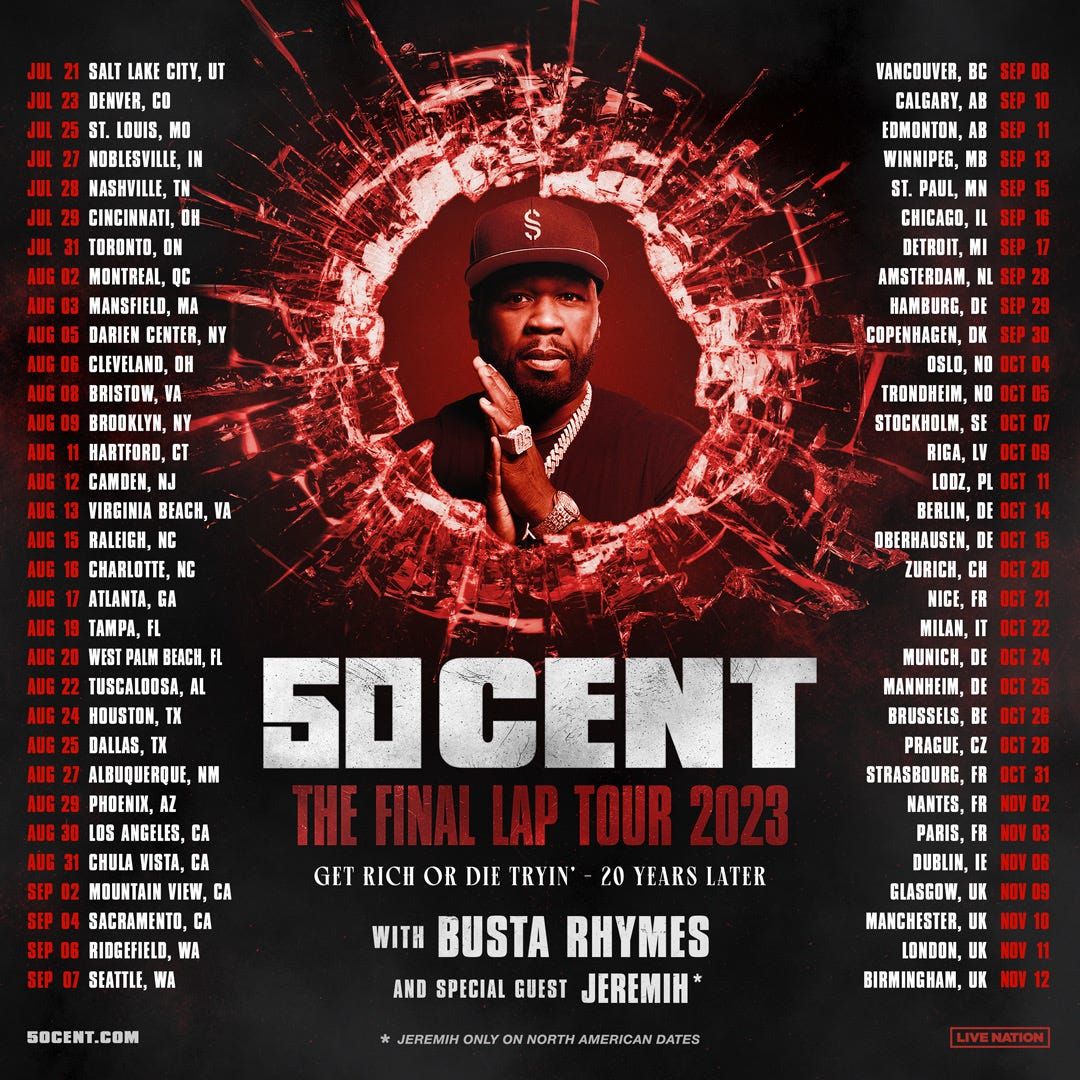 ---
Dallas, TX has been experiencing a bit of a heatwave lately, but that didn't stop fans from heading over to the venue early to catch Jeremih open the show last Friday night. Skyrocketing to mainstream success back in 2009 with "Birthday Sex" and even further in 2015 with "Don't Tell 'Em", I highly doubt you could have gone anywhere without hearing Jeremih being played somewhere. Not to date myself, but I'm pretty sure every school event and dance I went to in highschool and college had at least a dozen Jeremih songs playing.
Watching him hit the stage, I was hooked yet again. With a command of the stage that was so flawless, fans were swaying, dancing, going crazy, and experiencing every type of emotion in between. Between delivering vocals that just hit you in your soul to watching the energy on stage, it was astounding. Not to mention the dancers being able to perform in the 100 degree plus heat, how could you not have a fun time with Jeremih on stage?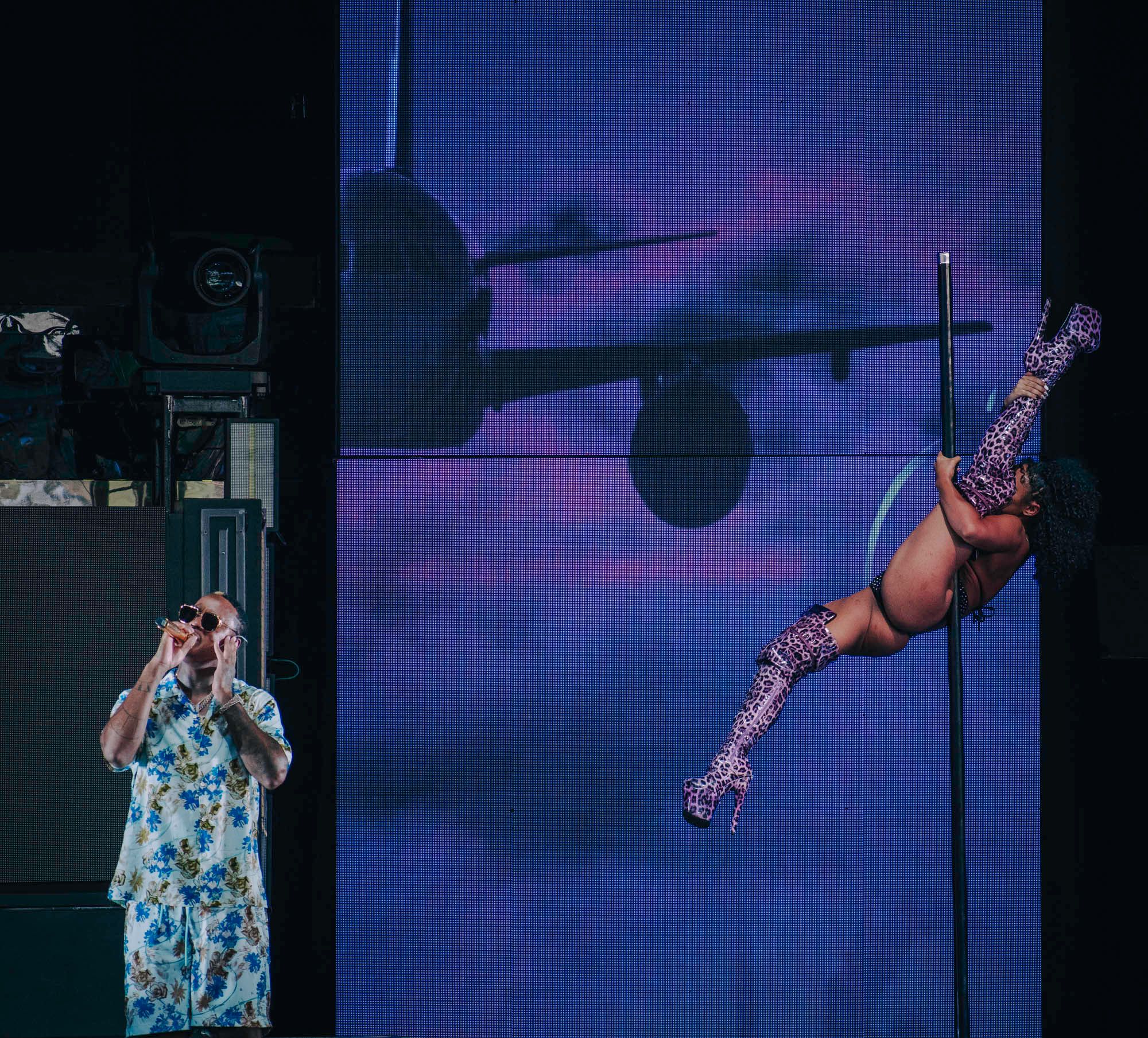 ---
Picture this: you're looking at an empty stage & all of a sudden a giant throne slowly rotates and presents Busta Rhymes sitting like an absolute badass as hundreds to thousands of fans are screaming their lungs out. So when I tell you the crowd lost it, the crowd lost every sense of calm they might have had left. With a career spanning over 20 years and working with such acts like The Pussycat Dolls, Dr. Dre, Snoop Dogg, Tech N9ne, Linkin Park, Trippie Red, & countless others, is it safe to say that Busta Rhymes is a worldwide known name?
Getting to experience Busta Rhymes and his signature style of rapping was just incredible. Growing up, everyone I knew always tried to rap just like Busta, but it was impossible. Obviously the people of Dallas had to show me up because I saw hundreds of fans not missing a single lyric as Busta Rhymes was on stage. It was truly incredible watching him on stage. The ability to command the crowd, the energy of the people on stage to the people all throughout the venue including venue staff and fans alike is nothing short of incredible. Busta Rhymes truly is larger than life.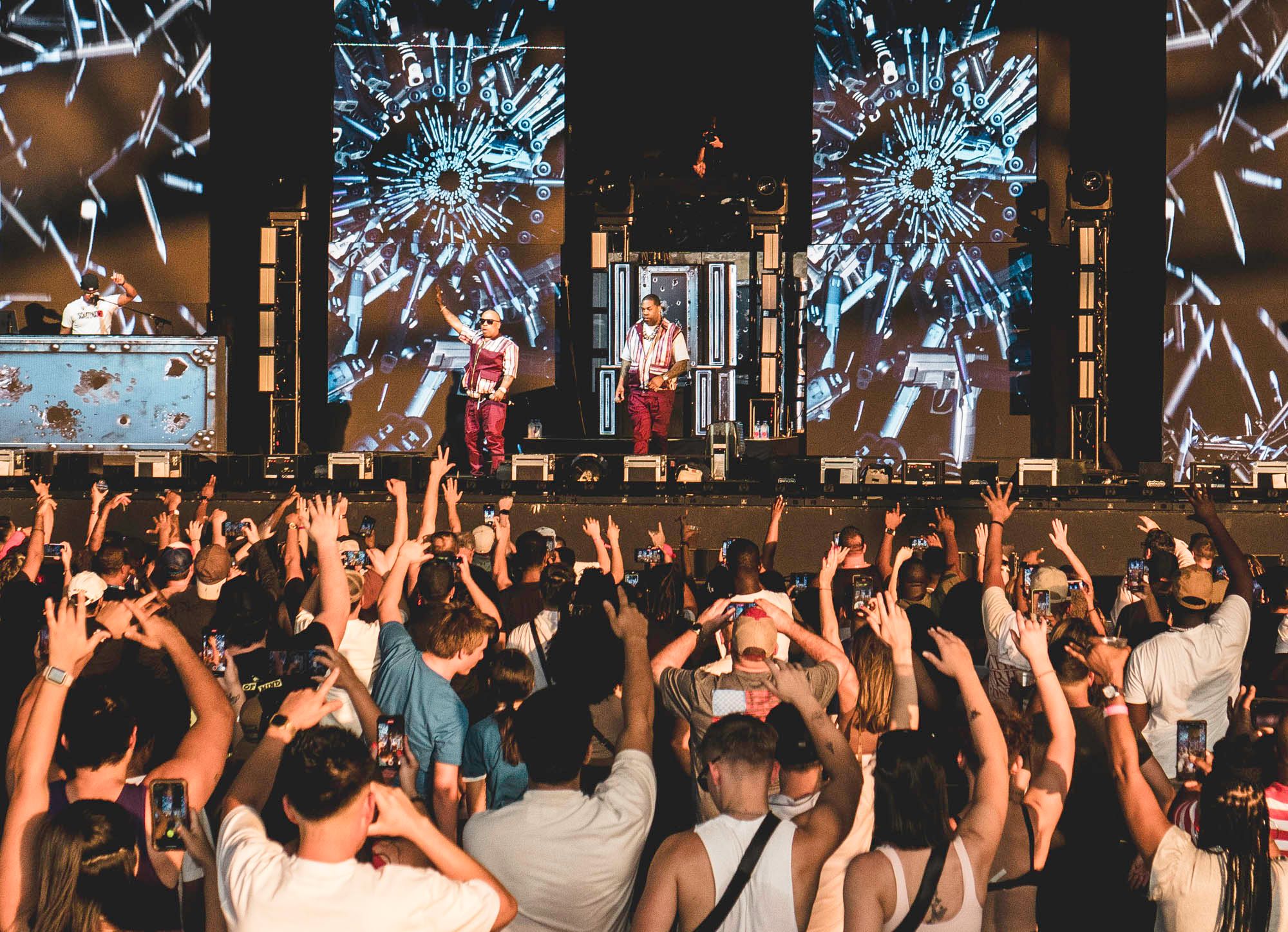 ---
Now if Busta Rhymes is larger than life, when 50 Cent took the stage, he should be described as larger than this life and the next. I am quite biased about how I feel about 50 Cent because this is an artist I literally grew up listening to (I'm pretty sure my Mom introduced 50 Cent's music to me back when I was a child in elementary school). Where to even begin with the career of this artist? While only having 5 studio albums, he has managed to be a force in rap and hip-hop with his close to 100 singles and music videos as well as a career with the infamous G - Unit and a highly successful acting career. You couldn't turn MTV on back in the day and not see at least half a dozen 50 Cent music videos (good times).
Coming to the stage, 50 Cent exploded from a glass container in the center of the stage and immediately got to work partying with the people of Dallas. With a stage full of effects, LED screens, pyro (pretty metal in my opinion), dancers, fireworks, and an entourage assisting with the flawless lyrical delivery, it was impossible to not have a good time. Especially with the sun gone and the heat dissipating, it was even easier to enjoy the night. Fans were out here partying hard on a Friday night and who could blame them? With bass that literally shook you to your core, it was a fantastic time. The worst part of the night had to be when the show was over and you came to the realization that no other Friday night will every live up to the hype, excitement, and joy that this night in Dallas had.