Like most of us that adore the metalcore genre, it's been great to see some of our favorite bands make it to the spotlight. That being said, there is something special about those early metalcore years. You know what I mean? Something about the early 2000's to 2010's metalcore just hits different. Lucky for us Across the White Water Tower is here to fill that void in our little emo hearts.
From their first album Phantom Pains to their sophomore album If You Died Right Now, What Would They Remember?, the Rockland County based band has been making waves. And if their most recent release, "This is Where the Light Ends" is any indication of what their upcoming E.P. A Lesson in Heart Safety is going to sound like, I can safely say fans are in for a treat! I know I'm not alone in that statement as I've been seeing their name everywhere from Knotfest to a feature on Jesea Lee's Instagram to a shout out from State of the Scene on Twitter!
Starting with an eerie synth sound leading to some hair raising riff work by guitarist Evan Fortgang and bassist Myles Weinfeld right to that ever jaw dropping china-smash by drummer Stephen Feuer, you'd be thinking to yourself that the song is already a banger. That is until vocalist Matt Sosa comes in to lead us right to a breakdown 30 seconds into the track! I'd love to say more but I'd hate to take away from that first listen feel from you. All I can say is when Across the White Water Tower play it live, the crowd is going to be an insane sea of moshers!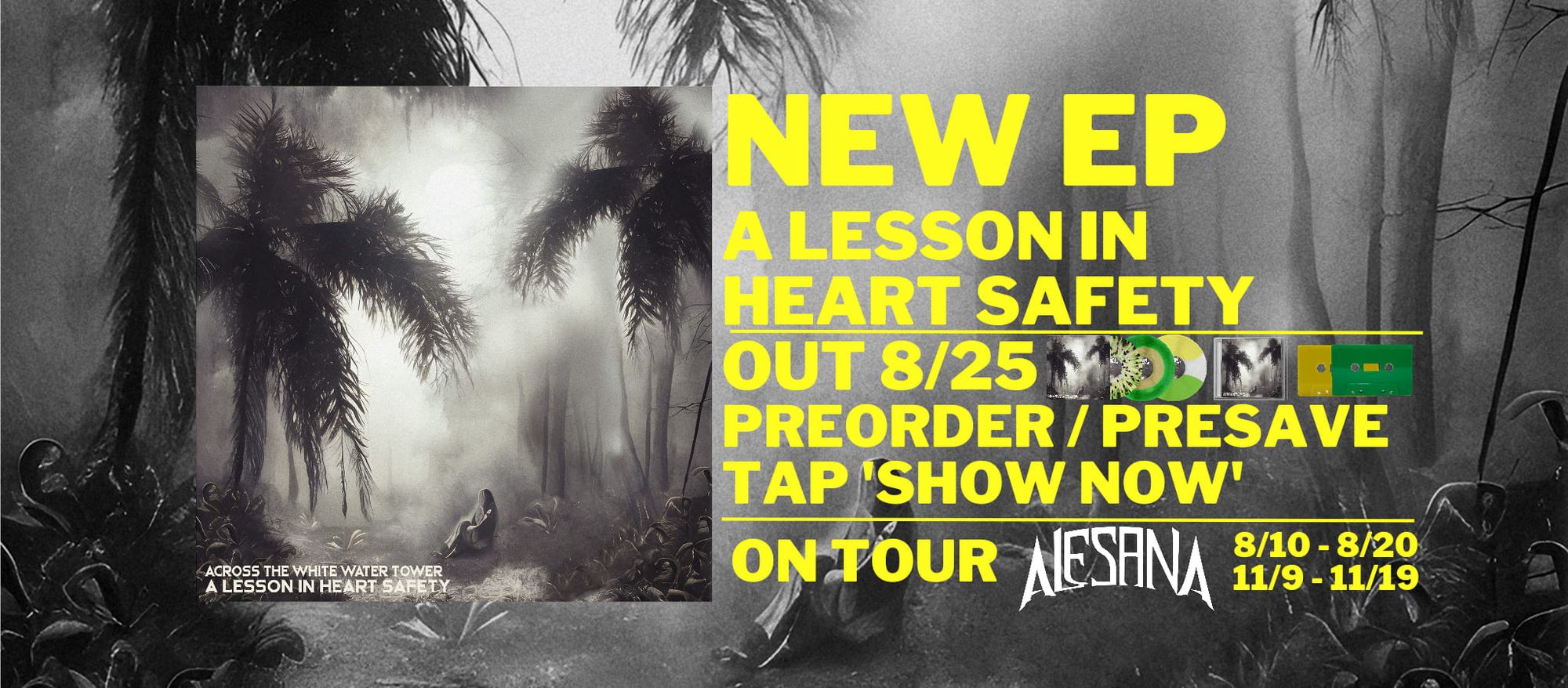 ---