by Kyle Guzman
The metalcore heavyweight August Burns Red have embarked on part two of their 20-year anniversary tour across the United States with support from metalcore counterpart The Devil Wears Prada and Scottish metal outfit Bleed from Within. August Burns Red commence part two of their celebration on the heels of the release of their latest album, Death Below, released on March 24, 2023 via SharpTone Records.
On April 14, August Burns Red brought the celebration of their two decade long career to New York City's Palladium Times Square.
---
First to take the stage were Bleed from Within, a five-piece heavy metal band from Glasgow, Scotland, who also boast a long and successful career in their respective genre. Surprisingly, this tour marks Bleed from Within's first ever tour of the United States in their 17-year long career. The band waste no time warming up the crowd, opening their set with "I Am Damnation" from their 2022 album, Shrine, a brutal sampling of their discography that had concertgoers letting loose with the first beat of the drum. Bleed from Within's set also brought upon the crowd it's first wall of death of the night during their performance of "Pathfinder", an absolutely vicious, high energy track that set the tone for the rest of the night.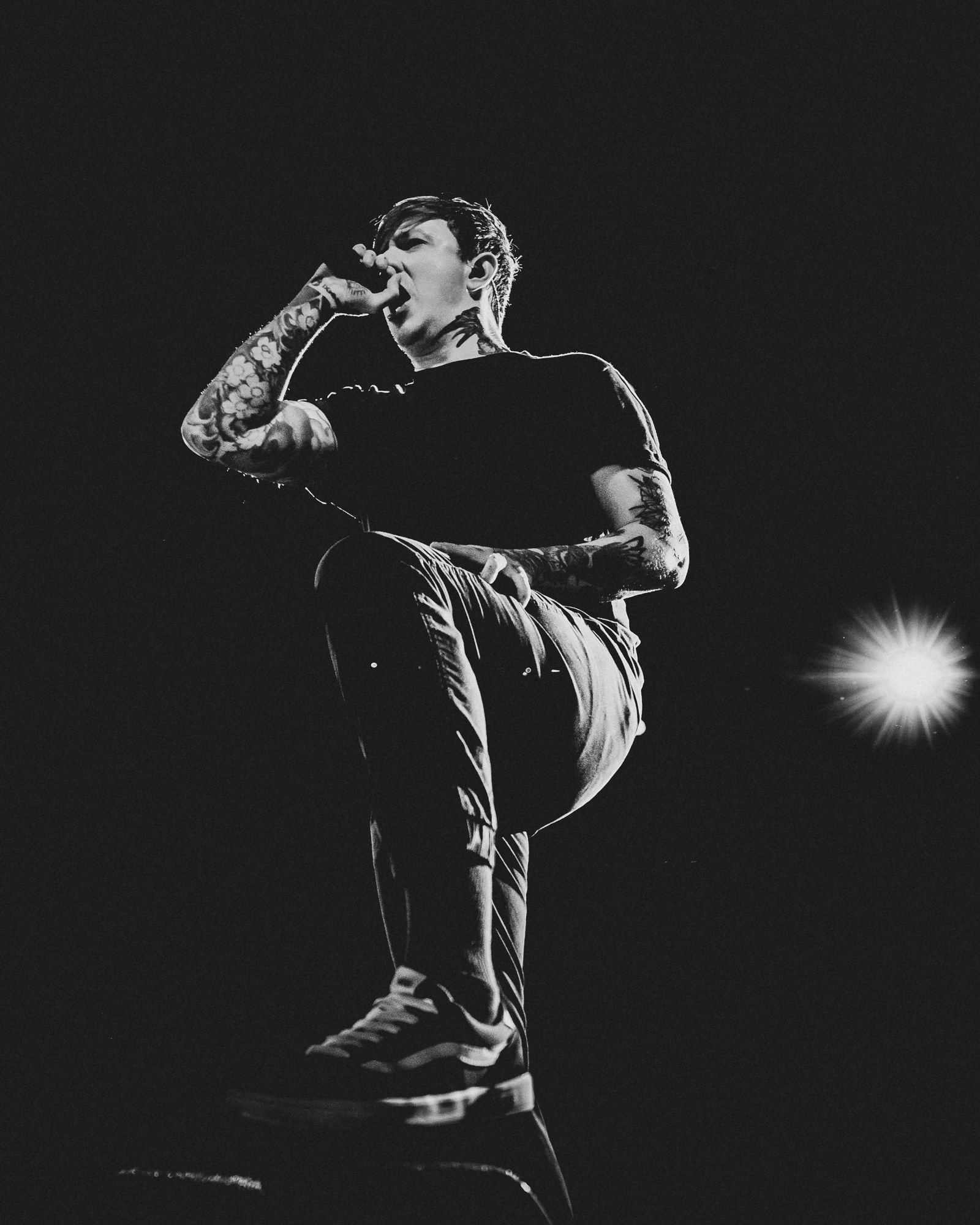 Setlist:
I Am Damnation
Stand Down
Pathfinder
Into Nothing
Levitate
The End of All We Know
---
Second to the stage were The Devil Wears Prada, pioneers of metalcore hailing from Dayton, Ohio. The band joins August Burns Red on the road following the release of their eighth studio album, Color Decay, on September 16, 2022 via Solid State Records. The Devil Wears Prada took the stage full of energy and treated fans to newer tracks from Color Decay and deep cuts like "Danger: Wildman" and "Dez Moines", two tracks that I personally had on repeat in my teenage years. About a quarter way through their set, guitarist Jimmy DePoyster mentioned the band's first stop of the tour in Philadelphia, Pennsylvania the night before, which was met by a loud silence from the crowd. In response, DePoyster jokingly said, "Damn, I guess it's fuck Philly?". Vocalist Mike Hranica followed that remark with "New York fuck Philly!" before jumping right back into their set. Apologies to our Philadelphia-area readers, but there ain't nothing like a good big-city rivalry being recognized by your favorite artists, is there? As the band neared the end of their set, fans chanted "Prada! Prada! Prada!" in gratitude for their performance and all that they've given the scene since the band's inception in 2005.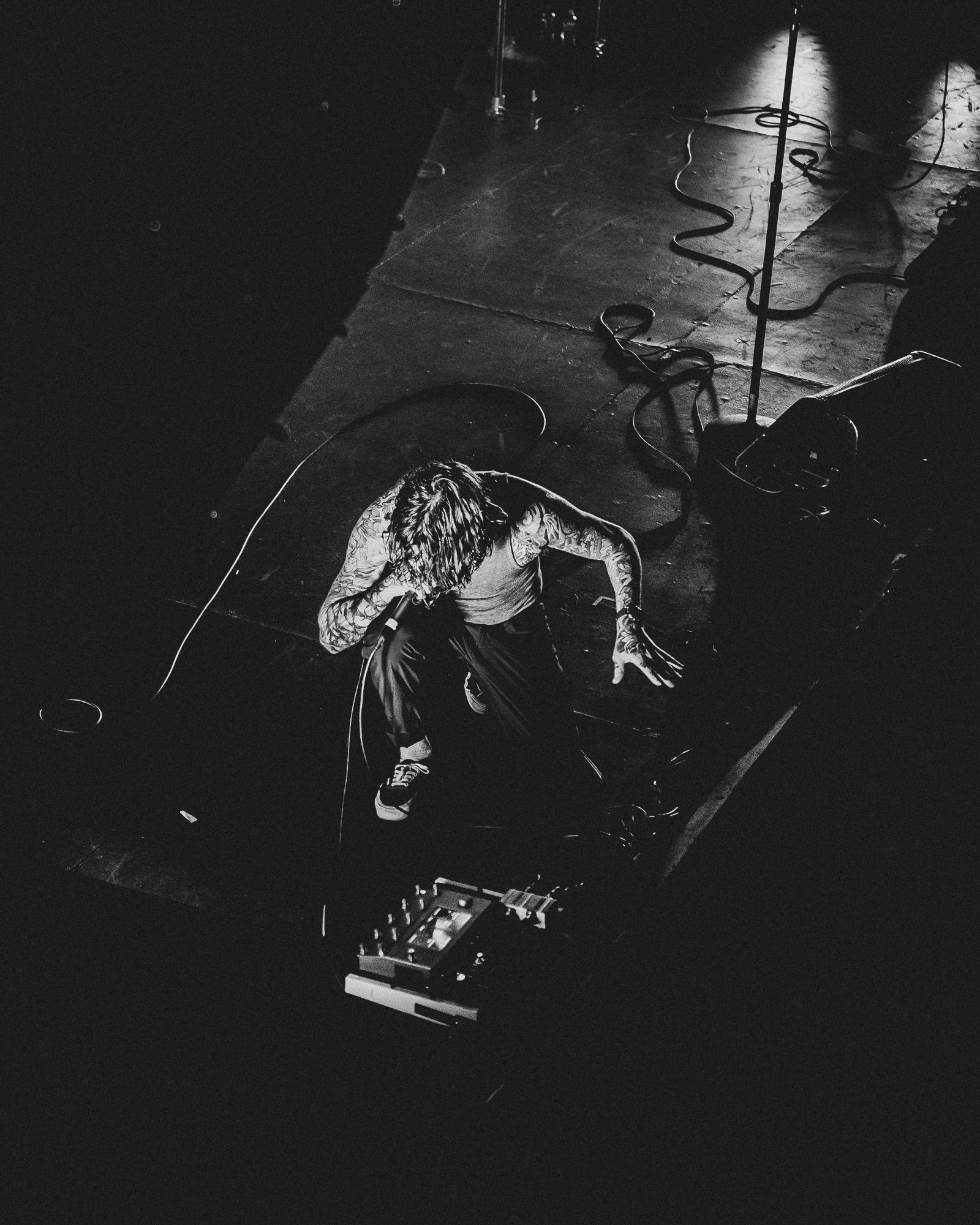 Setlist:
Watchtower
Danger: Wildman
Born to Lose
Salt
Dez Moines
Chemical
Noise
Broken
Cancer
Sacrifice
---
During the second intermission, concertgoers shared a somewhat surprisingly special moment when Chop Suey by System of A Down played over the speakers. For the few minutes that the song lasted, fans sang along to every word in unison. As I watched and listened from the photo pit, I kept looking back at the crowd trying my best to take in the moment. There was a powerful sense of oneness that permeated the audience, and in the many shows I've covered as a photographer I can't recall feeling that way ever before. Perhaps the moment felt so special because August Burns Red have traditionally played "Chop Suey" right before they take to the stage, and thus the track indicated to many that the moment they've been waiting all night for has finally arrived – and that's what I was feeling. I was feeling hours worth of energy bottled up and channeled through "Chop Suey"  in anticipation of the appearance of August Burns Red.
At long last, August Burns Red take the stage at the Palladium; greeted by adoring fans ready to scream their lungs out. The band brought the evening's energy to new heights by tearing through their whopping 18-song setlist, taking full grasp of attendees and catapulting them into a journey through each era of the band. This odyssey brought fans as far back as 2005 with "Your Little Suburbia Is in Ruins" from the band's debut record, Thrill Seeker. Before jumping into "Backfire" from their latest album, Death Above, vocalist Jake Lurhs encouraged fans to crowdsurf, describing the song as being "the perfect time" for crowd surfing, but truly no such encouragement was necessary. The audience gave August Burns Red their all, engaging in mosh pits, circle pits, and walls of death throughout their set.
The band's stage presence and well-crafted setlist were complemented by beautiful stage production that included fog machines and intricate stage lighting befitting an act of their stature. The combination of these elements captivated concertgoers, especially so for the many fans in attendance that have followed August Burns Red since the mid 2000s and witnessed them put in the work year after year to get to where they are now – celebrating their 20 year career in Times Square, New York. Indeed, this show evoked memories from late 2000s to early 2010s Warped Tour: the atmosphere was hot, sweaty, high energy, and brutal; faithful fans of August Burns Red clad in band tees and tank tops reminiscent of what could be described as the golden era of metalcore, a battle of wills erupting on the GA floor with near-ceaseless mosh pits, circle pits and walls of death. What else could one expect during a celebration of this magnitude for our metalcore heroes August Burns Red? Indeed, this tour is a very special moment for the band, one that further cements their place as an absolute titan of metalcore.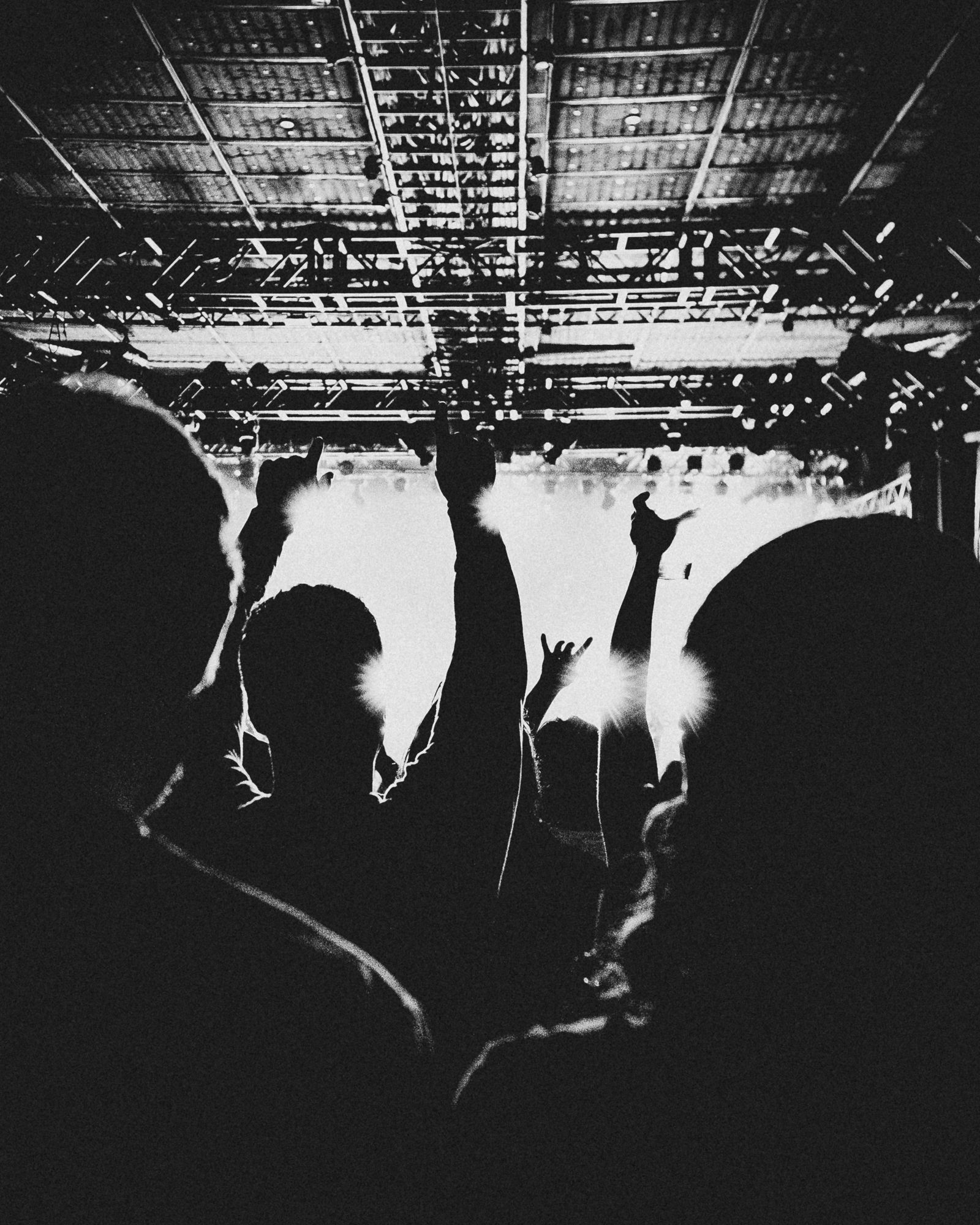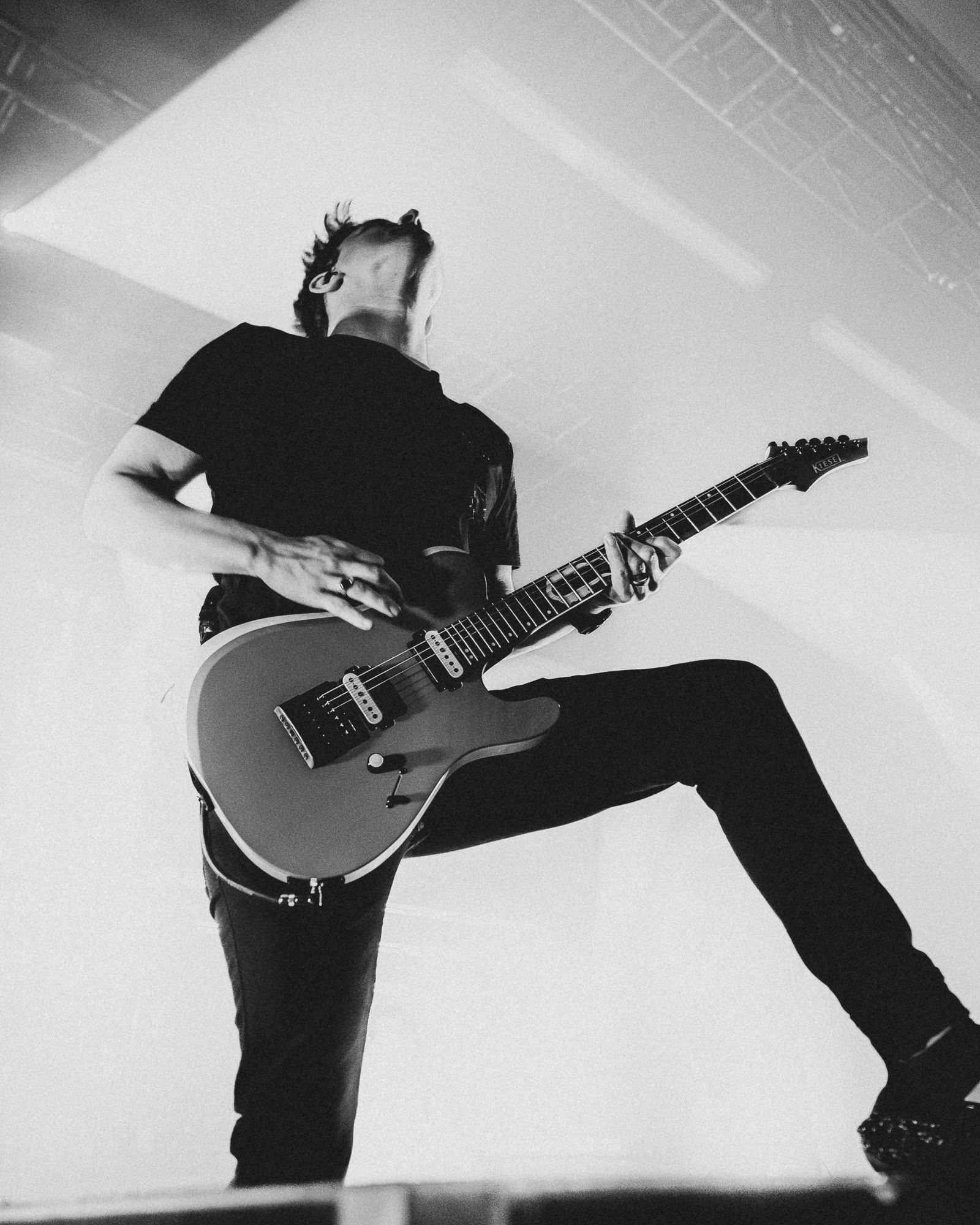 Setlist:
Fault Line
Empire
Martyr
Ancestry
Invisible Enemy
Meddler
Carpe Diem
Your Little Suburbia Is in Ruins
Backfire
Bloodletter
Laniakea
Provision
Ghosts
Back Burner
Paramount
White Washed
(Drum Solo)
Mariana's Trench
Composure