If you ever went to The Warped Tour, bought a CD back when Best Buy used to sell CD's, or had a Myspace account, I'd bet you know about blessthefall. The band embodies every sense of metalcore greatness with their neck breaking breakdowns to their choruses that have you screaming your heart out while crying as your heart breaks. I was fortunate to catch the band at The Granada Theater in Dallas, TX alongside Caskets, Kingdom of Giants, & Dragged Under as they celebrated 10 years of the Hollow Bodies album.
---
Opening the show was Seattle natives Dragged Under & open the show they did. I've been familiar with the band since their formation when I used to see frontman Tony Cappocchi on The Dickey Dines Show on YouTube. From the moment I heard the band I was hooked. The band embodies the raw energy of metalcore with a sprinkle of punk and hardcore while delivering just an assault of genius lyrics to leave you craving one more song. I was lucky enough to catch Dragged Under way back when they opened for Beartooth at the House of Blues in Dallas alongside Wage War. The band unfortunately had some members out due to sickness but still delivered a stellar acoustic performance where I got to experience one of the greatest concert moments of my life: I yelled for the band to play "Wonderwall" and got it to happen & it will forever be the greatest moment of my life. I guess Dragged Under remembered that moment and took it personally because they unleashed absolute hell as they got the night started at the Granada Theater on this tour.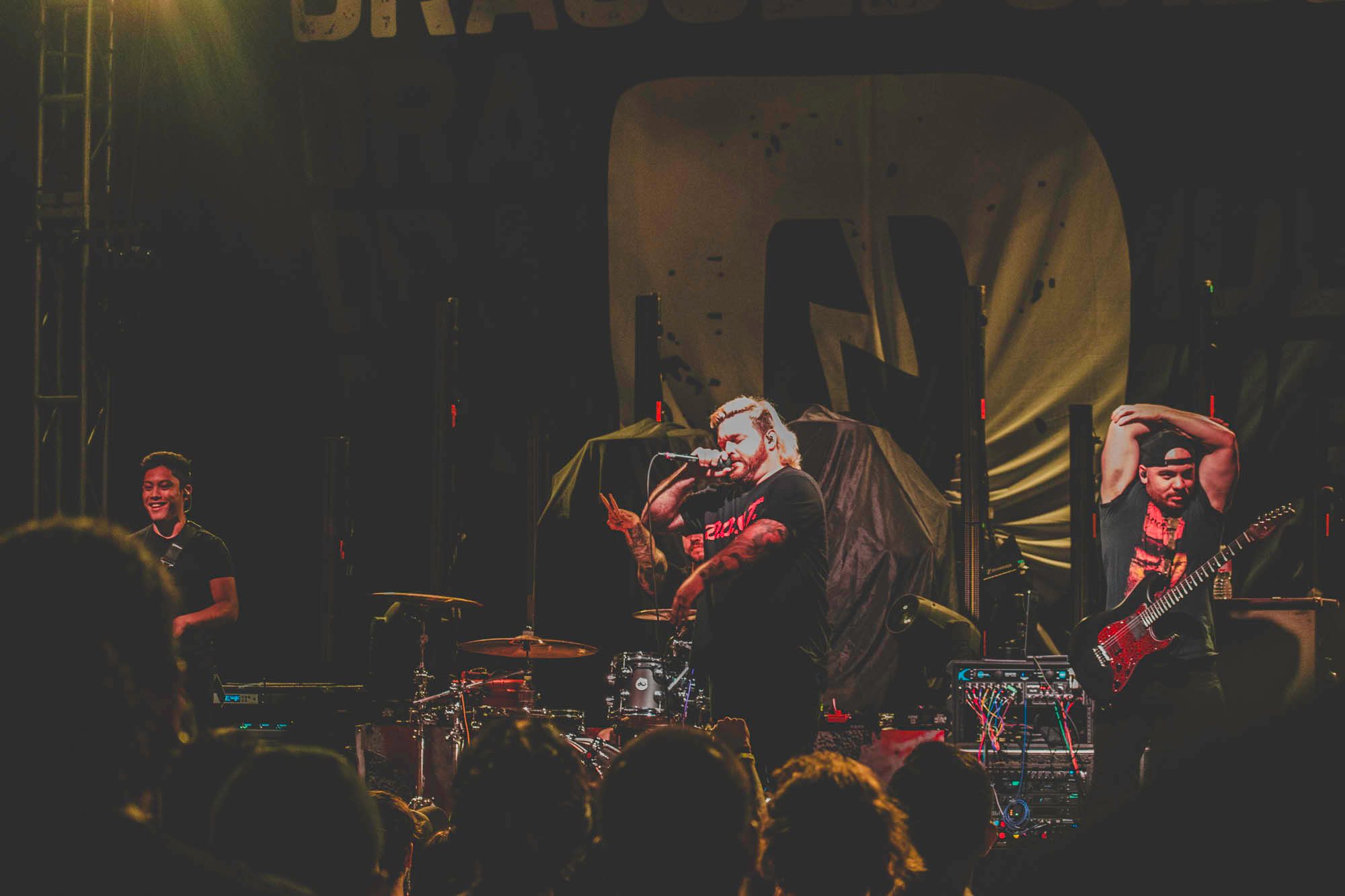 ---
Gracing the stage next was Kingdom of Giants & to say the crowd was psyched is an understatement. I had the absolute pleasure of catching Kingdom of Giants about a year ago when they opened for Miss May I at Amplified Live & the band has done nothing but improve since then. The band's 2020 release of the Passenger album proves that they are here to stay. With an absolute onslaught on metalcore magic, the band had the crowd in the palm of their hand. One of the craziest moments had to be when frontman Dana Willax just got bored of being on stage and joined the crowd while seamlessly delivering some of the most enticing vocals I've ever heard. The band continued to barrage the crowd with some of the crispiest and tastiest metalcore I've ever heard. Like a well oiled machine, Kingdom of Giants basically told Dallas, "We are the future of metalcore so get ready to lose your mind in the pit." And, I highly doubt I'm the only one who would say that statement is correct.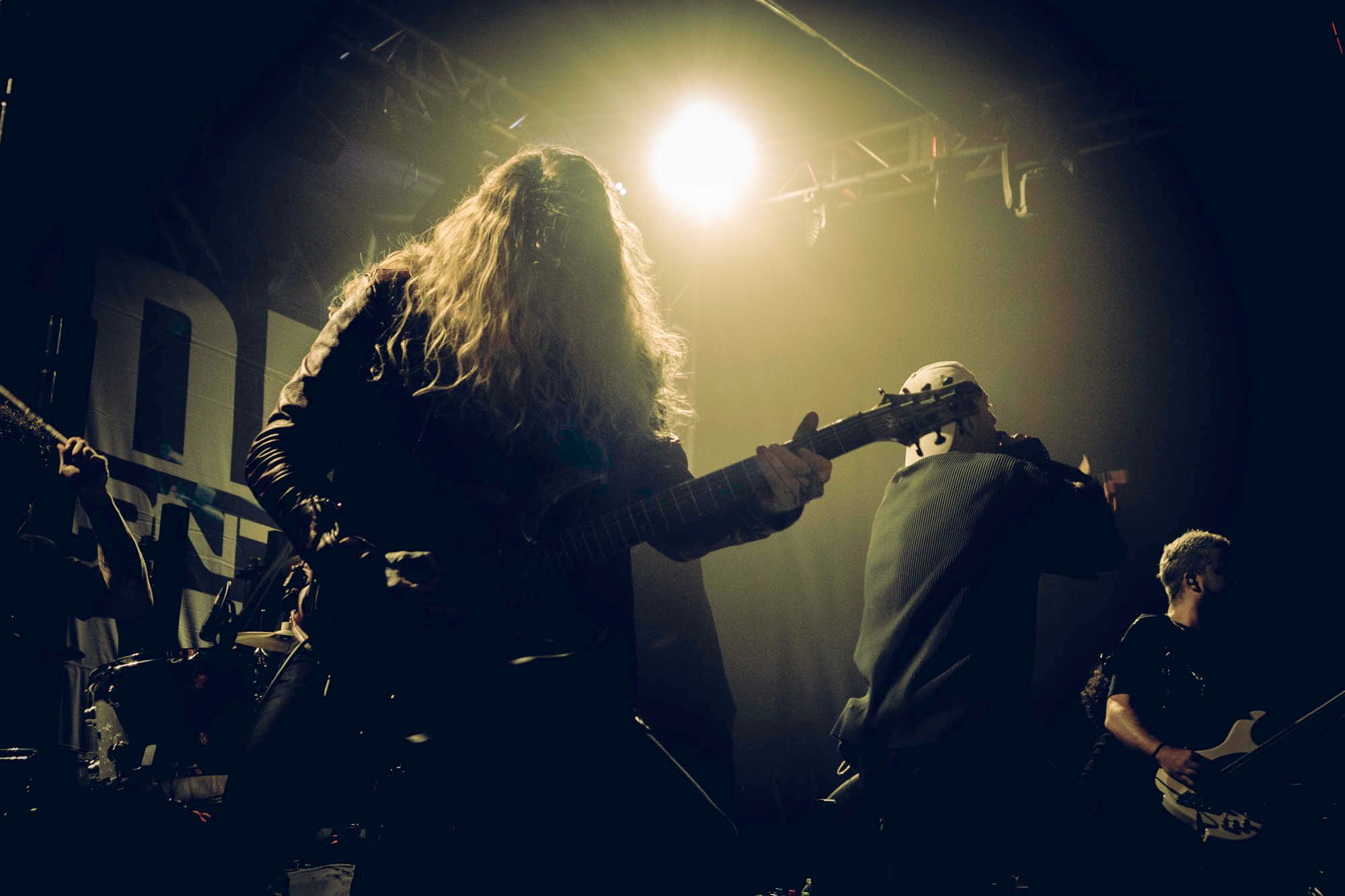 ---
Getting the crowd ready before our headliner took the stage was Music Scene Media alum: Caskets. From covering their recent single release, "Reflections", to talking with Matt Flood about the band, the photographers and staff of Music Scene Media are quite the fans of Caskets. And, how could you not be? From their inception and being known as Captives to their name change to their spot as direct support on this tour, the band is here to make a name for themselves. With a classic metalcore sound, the crowd was losing every bit of sanity as the band graced the stage. The amount of fans that were just as excited for Caskets as they were the headliner was astounding. I talked with one fan who drove all the way from Oklahoma to Dallas (roughly a 3 hour and 30 minute drive) just to watch the band play. Although their sound and stage presence was nothing short of "master" level, I honestly think my favorite part about the band was how humble they were. Not many bands will take about 5 minutes from their set (that doesn't seem like a lot of time but that's basically cutting one song from their setlist) to thank the headliner, opening band, their crew, and the venue staff. For that fact alone, I hope that Caskets are able to reach every level of success they have coming their way. I mean, it wouldn't surprise me anyway. Caskets absolutely smacks and Dallas agrees.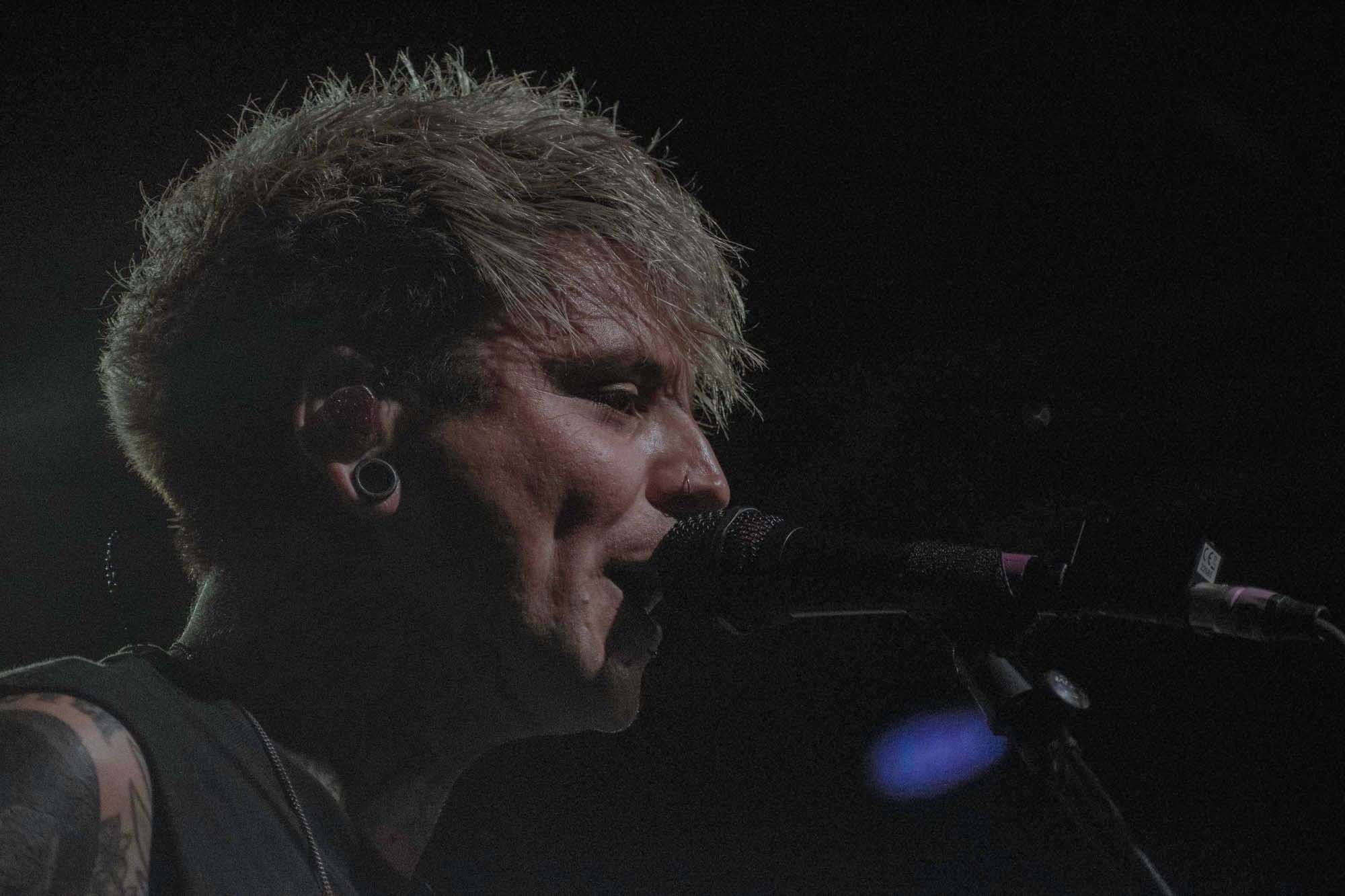 ---
It finally came time for the almighty blessthefall to hit the stage. The first time I heard the band was, oh my god, back in 2010 or 2011. My friend had borrowed my iPod and put blessthefall's 2009 album Witness on it and I was instantly hooked. I was even more sold on the band when I watched the cinematic masterpiece of "Hey Baby, Here's That Song You Wanted". Oh my lord. That music video was the craziest thing I ever saw. It was the first album featuring current vocalist Beau Bokan and every single one of my friends in school wanted to sound like him while singing. 2011's Awakening featured such hits like "Promised Ones", "Bottomfeeder", "40 Days...", & everyone's favorite member: Elliott Gruenberg and continued to solidify the band's place in metalcore history. Elliott's & Beau's positions in the band, accompanied by guitarist Eric Lambert, bassist and vocalist Jared Wrath, and drummer Matt Traynor, allowed the band to become the legends they are now, especially with the release of Hollow Bodies in 2013.
The album is a front-to-back masterpiece. Containing vocal features from Jesse Barnett, Jake Luhrs, & Lights, the album contains breakdowns, sing-alongs, moments to cry, and moments to rage. From the moment blessthefall took the stage at Granada Theater, fans were losing their mind. One of the best moments had to have been during the performance of "Youngbloods" when Tony from Dragged Under came to the stage to deliver some nasty vocals! I'm sure I'm not alone when I say that hearing these songs instantly brought back memories from high school and Warped Tour. Hell, even my Mom knew about the band and album when I brought up the concert. It was truly insane hearing the songs live. Beau and Jared's vocals haven't aged a day and sound like they were ripped straight off the album while Elliott & Eric decimated the guitar. How Jared can deliver such powerful guttural vocals while not missing a single note on bass is astounding to me. The current drummer for the band also delivered a performance of a lifetime.
It was truly a magical and euphoric experience getting to see blessthefall play live. I feel as though I speak for almost every fan in attendance when I say that this was a performance that will go down in history as one of the most amazing and magical shows of our lives. I personally cannot wait to see what the future holds for blessthefall. Whether that be a continuation of new music (like 2023's release of "Wake the Dead") or even just patiently waiting for a 10 year anniversary tour of 2015's most underrated album: To Those Left Behind. The future is blessthefall and I am here for it.