by Rayna DiMuro
Saturday night, Bowling for Soup and Less Than Jake stopped in Portland, Oregon for their co-headlining tour, Back For The Attack Tour. Fans lined up outside of Roseland Theater for a night of excitement and good vibes. The two bands brought considerable opening acts, Doll Skin and Keep Flying along for the Western/Mid-US leg of the tour.
---
Though I had never heard of Keep Flying, they had no problem taking charge of the show and charming the audience. The ska-rock band set the atmosphere with hype. In between songs, I could hear the murmur of new fans expressing their satisfaction with the opener. Between the many members of the band with various instruments and upbeat melodies, the audience couldn't keep their eyes off the stage.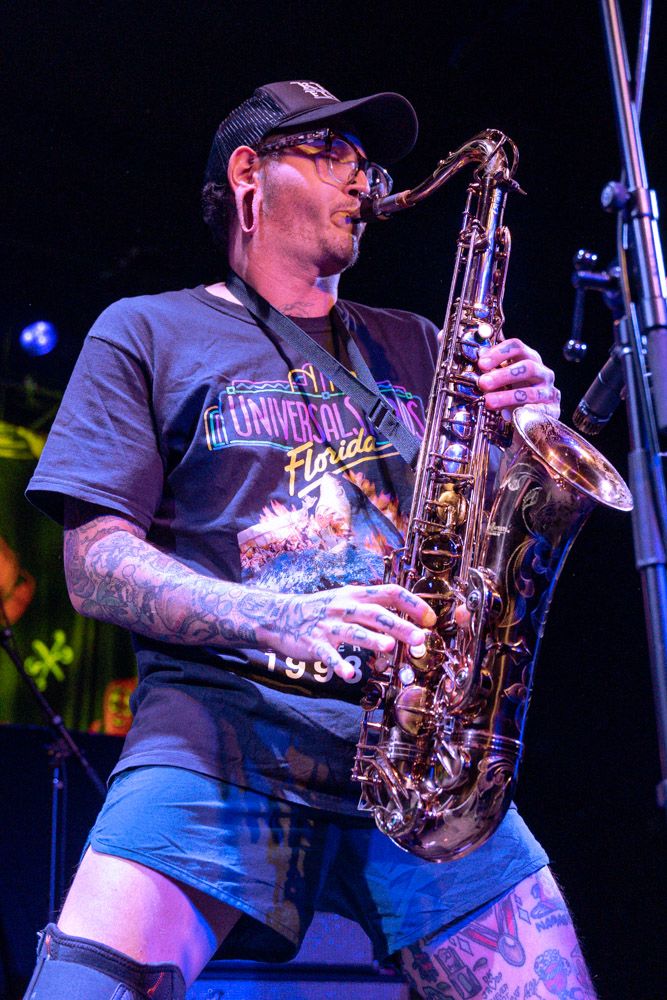 ---
The second opener, Doll Skin took it up a notch. They're one of those bands that I had listened to once or twice in passing, but should've taken more seriously. I was blown away by lead singer, Sydney Dolezal's showmanship. From the moment they stepped on stage, I knew that I underestimated them; they were special and different from other alt-punk bands. My favorite part from their set was when Sydney gave a near teary-eyed speech about trans-rights and their disgust regarding how they have been treated. The moving proclamation followed by them playing, "Eat Shit."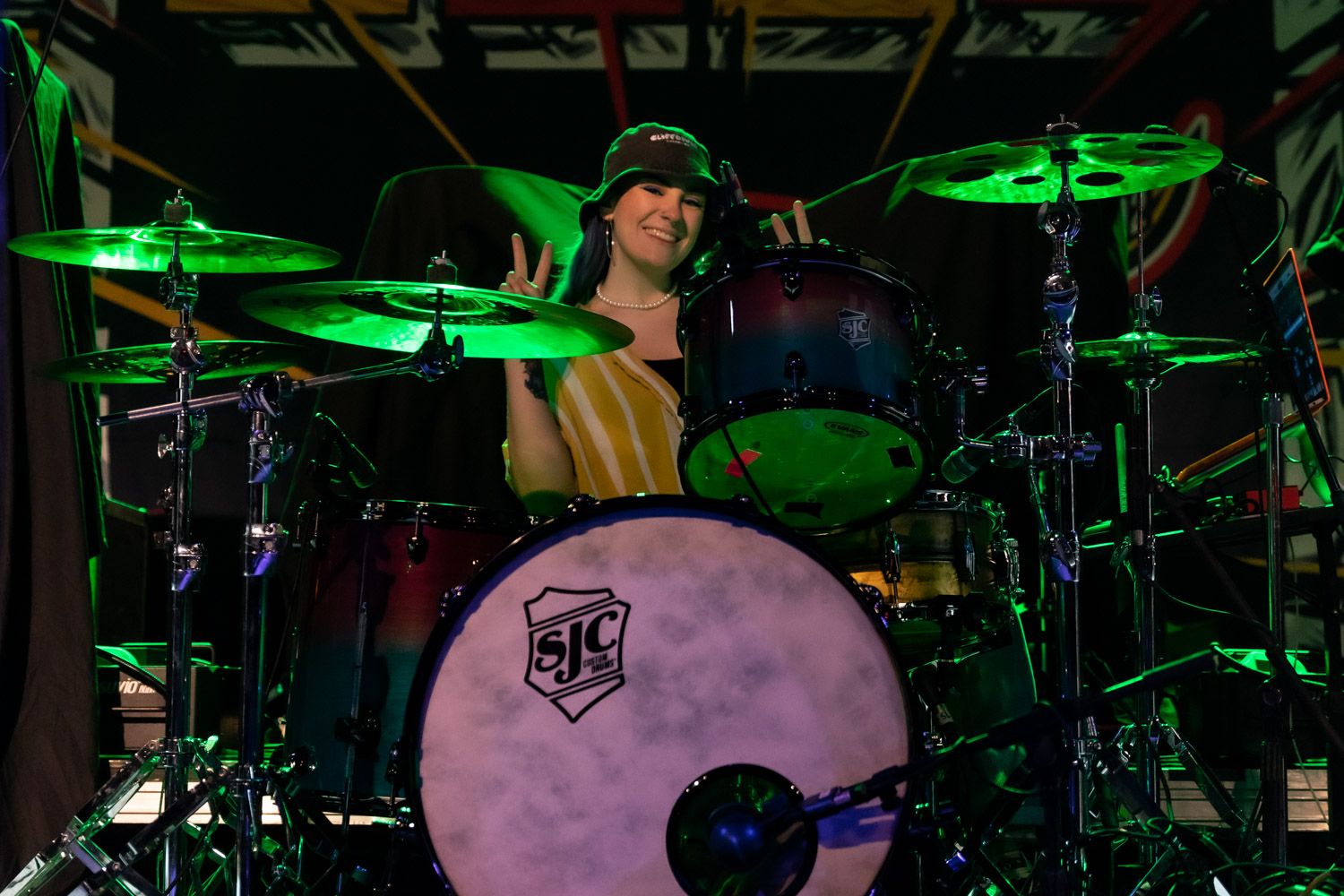 ---
When Less Than Jake got on stage, they plunged into the music and the crowd exploded with exhilaration. I felt transported to The Vans Warped Tour, as the band played the festival regularly for 12 years. I was flooded with nostalgia and couldn't help feel like everyone else there was too. When they asked the crowd who are has seen them before, the room was filled with deafening exclamations. They played a long, 15 song set including their greatest hits such as, "History of a Boring Town," "The Science of Selling Yourself Short," and "All My Best Friends Are Metal Heads."
They never missed a beat. Fans began making circle pits filled with dancing. Fans then began crowd surfing and blew away the band with their energy. It only got crazier when the band started shooting toilet paper into the crowd. I was glad to see the band interacting with the audience throughout the show by pointing out fans with wild hair colors, fun haircuts unique styles. Though they played one slow song, they remained buoyant for the rest of the show.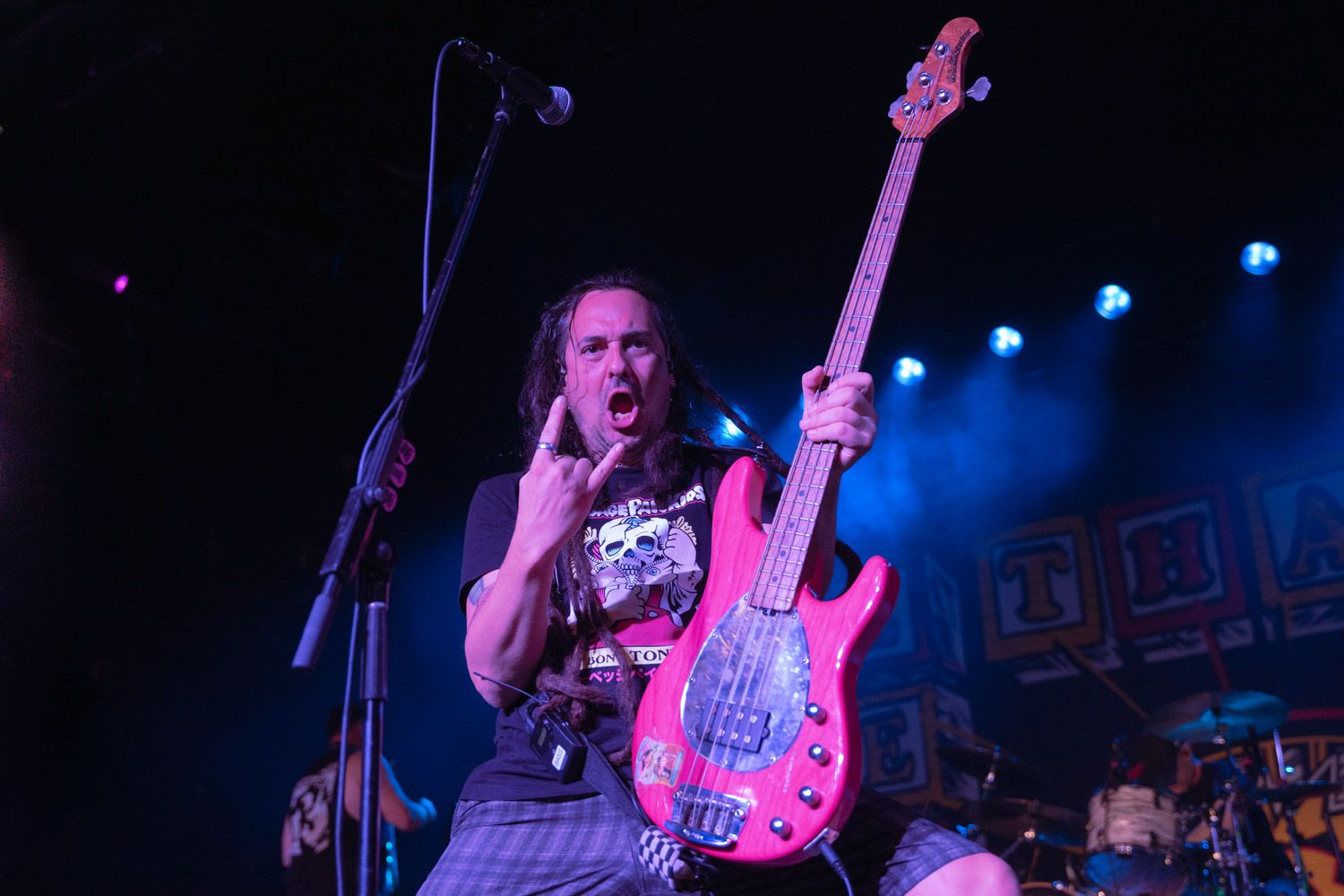 ---
Bowling For Soup started their set off strong with their hit song, "High School Never Ends." Shortly after, they explained the ominous counting down clock on stage: It was a timer to show how long until they play their fan-favorite cover of the SR-71 song, "1985." Lead singer Jaret Reddick laughed out and said something like, "We know it's what you guys are waiting for, now you don't need to worry." He also expressed his pleasure with seeing that the balcony was filled with people that looked over 40 years old.
Other than playing hits like, "Ohio (Come Back to Texas)" and "Girl All the Bad Guys Want," the quartet entertained the crowd with a band comedy show. Each member told everyone a joke and the audience rated it through claps and cheers. The winner was none other than drummer, Gary Wiseman with his joke about windmills: "There's these two windmills and they're hanging out on a wind farm, and on this particular day there is no wind to mill and they're super bored. So trying to pass some time, the first windmill says to the second one, "What kind of music are you into?" The other says, "I'm a really huge metal fan." The crowd erupted into laughter and screams of joy. They also played their popular theme song for the television cartoon, "Phineas and Ferb."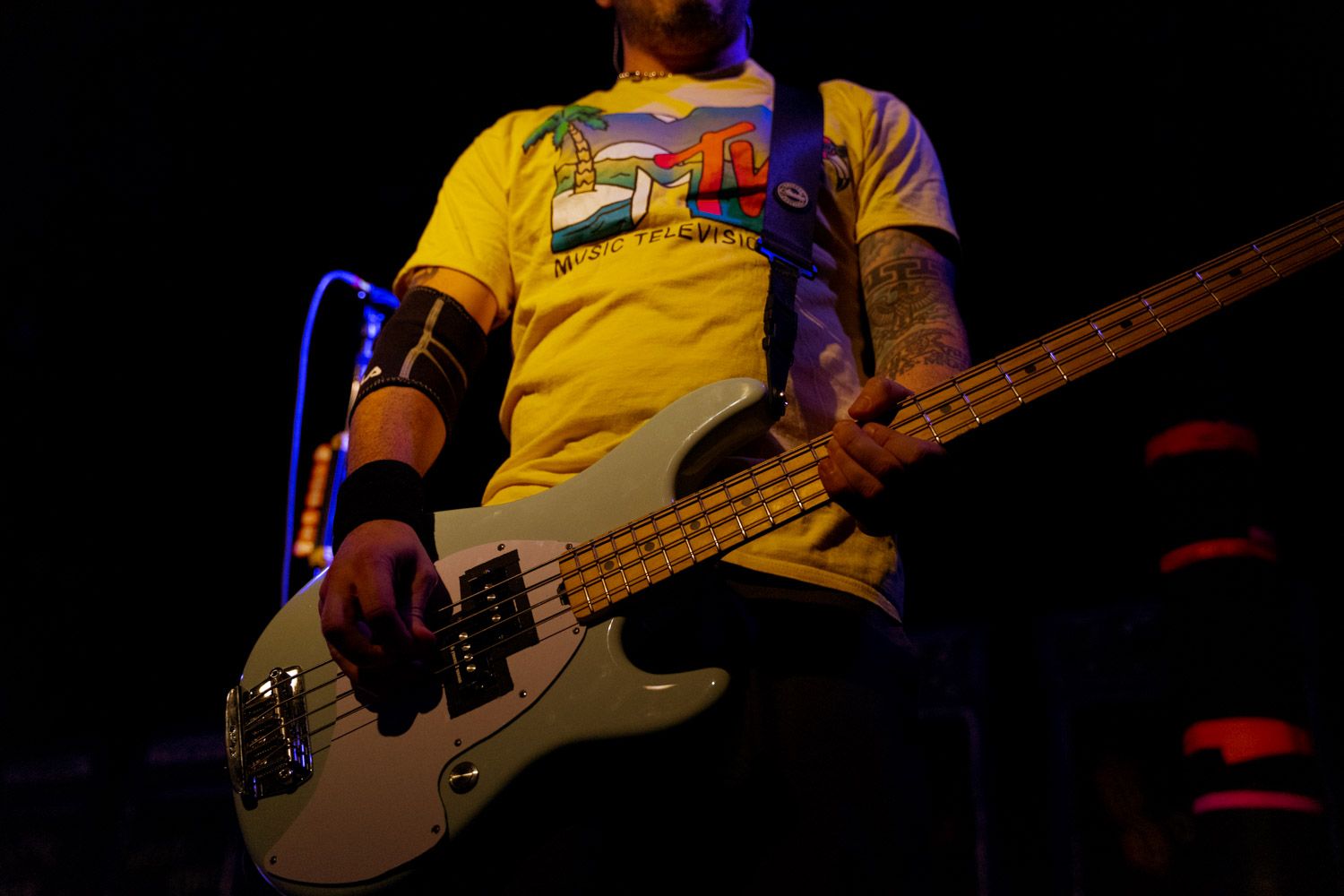 Bowling For Soup is by far the coolest band I've ever seen live. Aside from their music being altogether entertaining and awesome, they are masters of their craft. From photo opportunities with the crowd, to the endless jokes, and playful attitude about life, I don't know who could not like them.
To be honest, I didn't think this show would keep my attention, but it exceeded all expectations. Ska-sets are fun and entertaining, but not usually my favorite. The duality of having  ska-rock and punk-rock bands blended for a perfect show. I have been to many different shows over the years, but this is by far to be one of my most treasured memories. There was not a single moment of boredom at this show. If you're able to make it to one of the last shows on this tour, I highly urge you to go. You won't be disappointed!