by Jason Gonzales
It's safe to say Thursday nights are the new Friday's. That was especially true when Lil Lotus & Cemetery Sun rolled into San Diego's House of Blues – Voodoo Room. This intimate venue may not have been the most expected space for the emo/pop-punk sounds that echoed through San Diego that night, but it did it's job in creating a space for everyone to lose their sh*t to these two epic artists.
Although duel headliners, Lil Lotus was up first! Hailing from Texas, he brought his rebellious and angsty lyrics of life, love, heartbreak and mistakes center stage, dropping 5 tracks from his first and immensely authentic studio album ERRØR BØY, followed by a few of his classics. In between songs he made sure to "talk shit" per the set-list on stage to have a good time with his audience, even bringing up the love of his life, Montana to sing with. The energy and fun he brought to the Voodoo room combined with his flawless songwriting is a clear indication as to his rise as one of the new and influential artists of his generation in the pop-punk scene.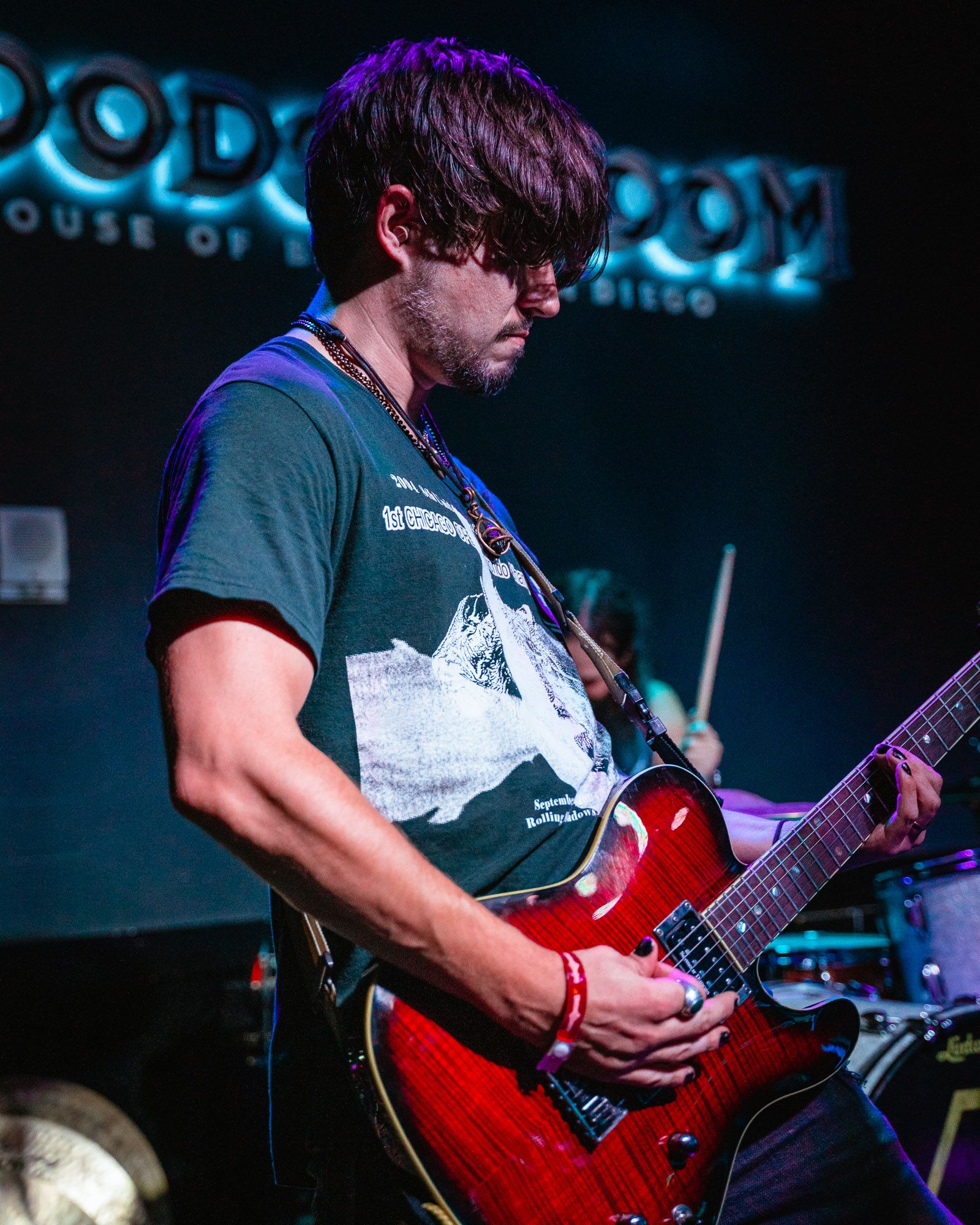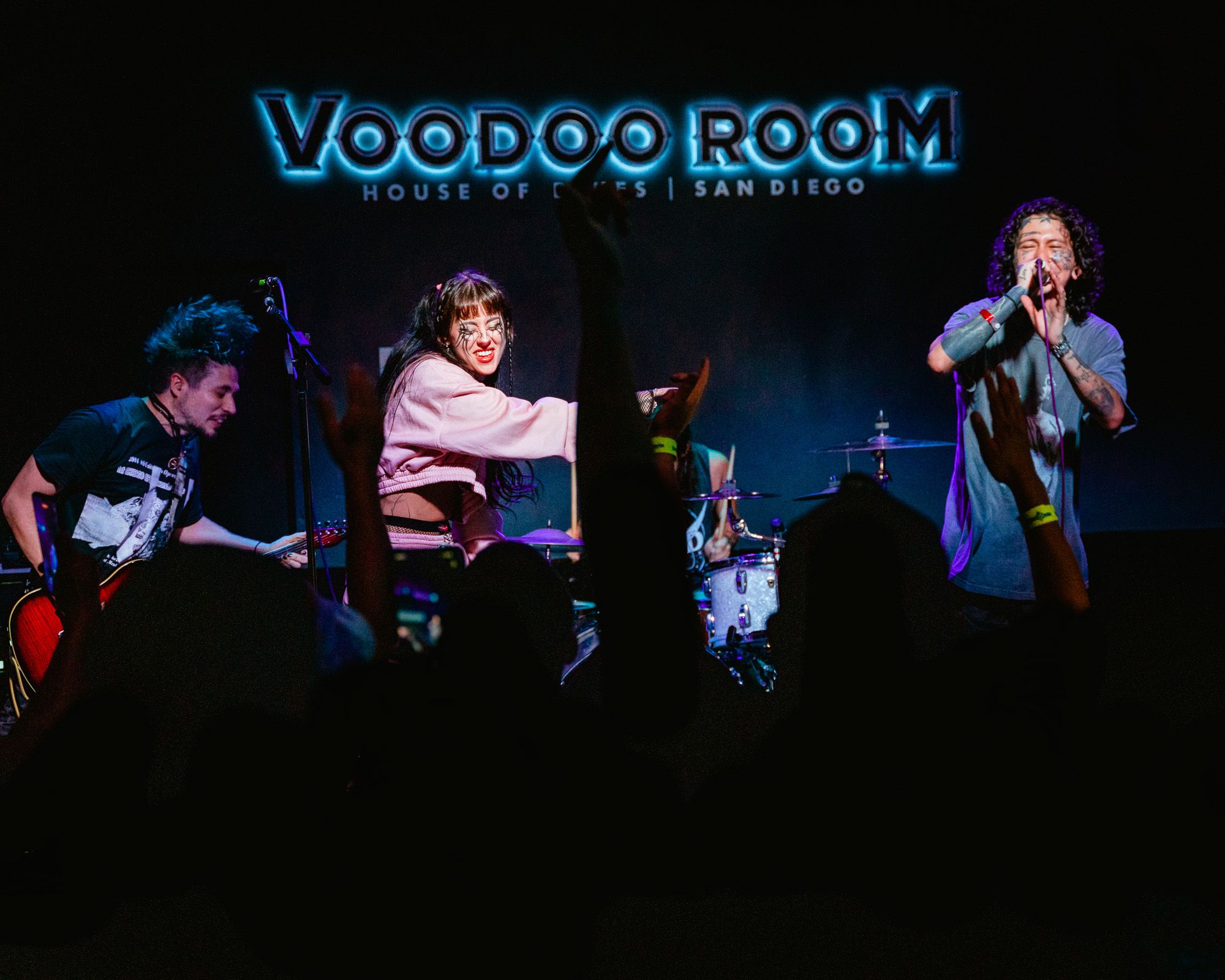 Set List:
1. Think of Me Tonight
*** Talk Shit
2. Over and Over Again
3. Butterfly K
4. Girl Next Door
*** Talk Shit
5. Why You Do Me Like This
*** Talk Shit
6. Never Felt Better
7. Never Get Away
*** Drum Solo
8. Body Bag
---
Cemetery Sun closed out the night! And holy hell did they close! The voice of the trio, Josh Doty, spent maybe half the set on stage, with the other half screaming their lyrics over the pit barrier into the sea of fans singing along with him. Levels were set to ten for every aspect of this performance and the passion and creativity for their music was beyond evident. Not to mention the love from their fans as the crowd went wild the second Doty began the intro to "Piece of Sh*t," one of their most popular tracks. Halfway thru the set guitarist Matt Scarpelli climbed on top of the the bass drum clearly feeling the vibe from the crowd and the group rode that wave until the very last song. I wasn't sure what to expect from Cemetery Sun in a venue like this, but all I can say is they did not disappoint. Unfortunately their tour came to an end this past Sunday, but if you ever get the chance to see them live, take it!