Returning for the third year, the two-day Seattle music festival, Day In Day Out, came in with its arguably best lineup, featuring artists like Leon Bridges, Bon Iver, Dominic Fike, and more. The lineup caters more toward the indie music scene when comparing it to its older and physically bigger sibling, Capitol Hill Block Party. From the high rate of attendance to upgraded activations and sponsors, it was clear that the festival is evolving to become more established in its place as Seattle's hottest festival.
---
Day one started off strong with indie acts that were tailored toward Gen Z, like Surf Curse and Alex G, as well as an electronic set from Yaeji.
Despite facing the challenge of creating a memorable set early in the day under the exhaustive heat, Surf Curse defied any and all expectations with their performance. What makes Surf Curse so unique is that their lead singer, Nick Rattigan, is also the drummer- A combination not seen very often. From performing their hits like "Freaks" and "Disco," their loud set turned the crowd's energy up for the rest of the day. With their songs that seem to define teenage angst and other emotions that accompany coming of age, seeing them live seems to be a right of passage for any young adult.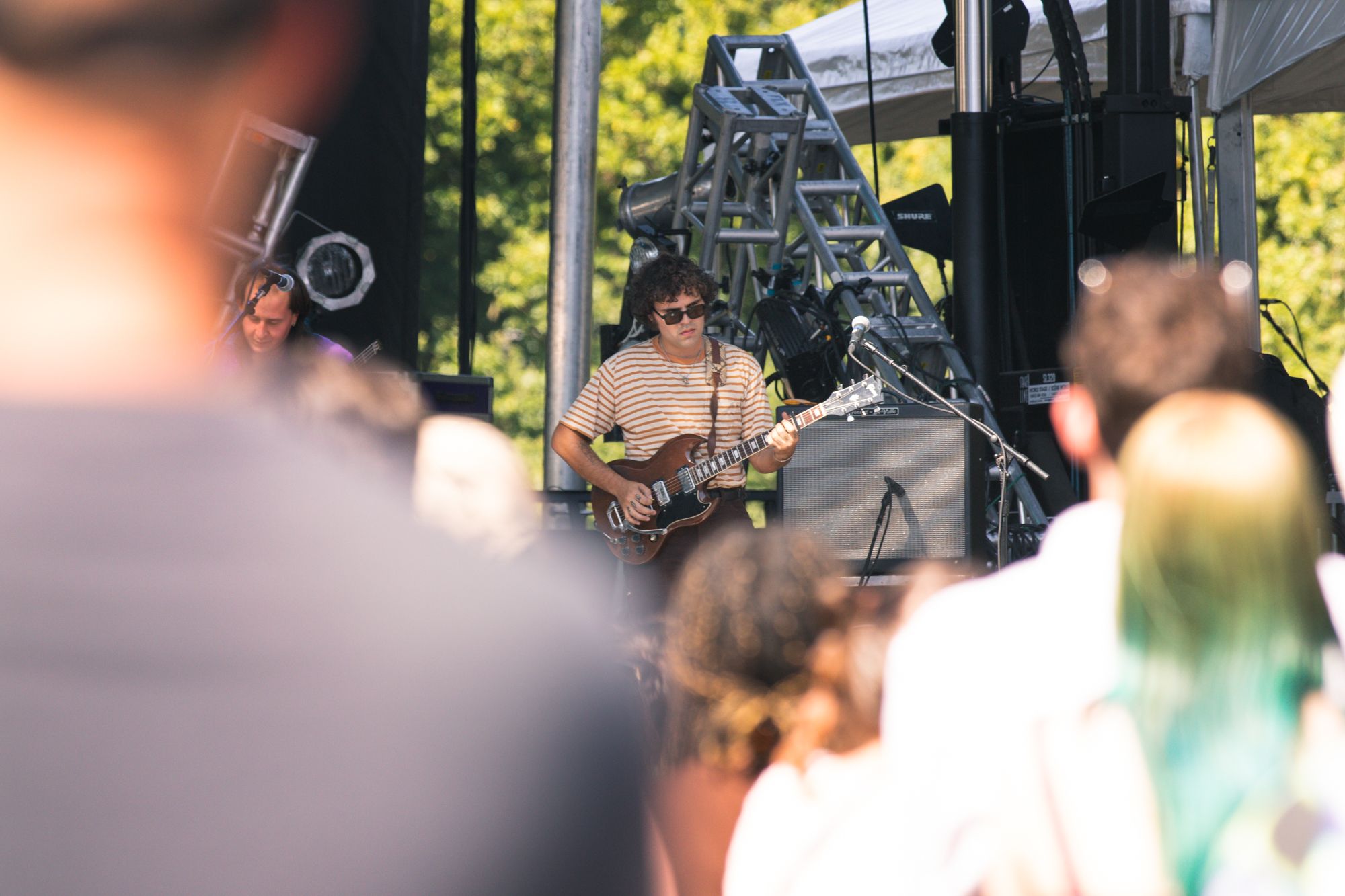 Yaeji came in as an underrated, but delightful surprise with their hyper energy and stage presence. From having two backup dancers by their side to rolling around with an office chair, Yaeji made their set a transformative experience.
From start to finish, there were little to no errors and it was obvious that a lot of thought and rehearsing goes into a Yaeji show. An initially modest audience turned into a sea of people that could be mistaken for a crowd at a nightclub. For being a festival that's tailored more to indie and alternative music, Yaeji still managed to create a set that exceeded any supposition. The high-energy set was a treat for the Seattle audience and the only complaint about the set was that it wasn't longer.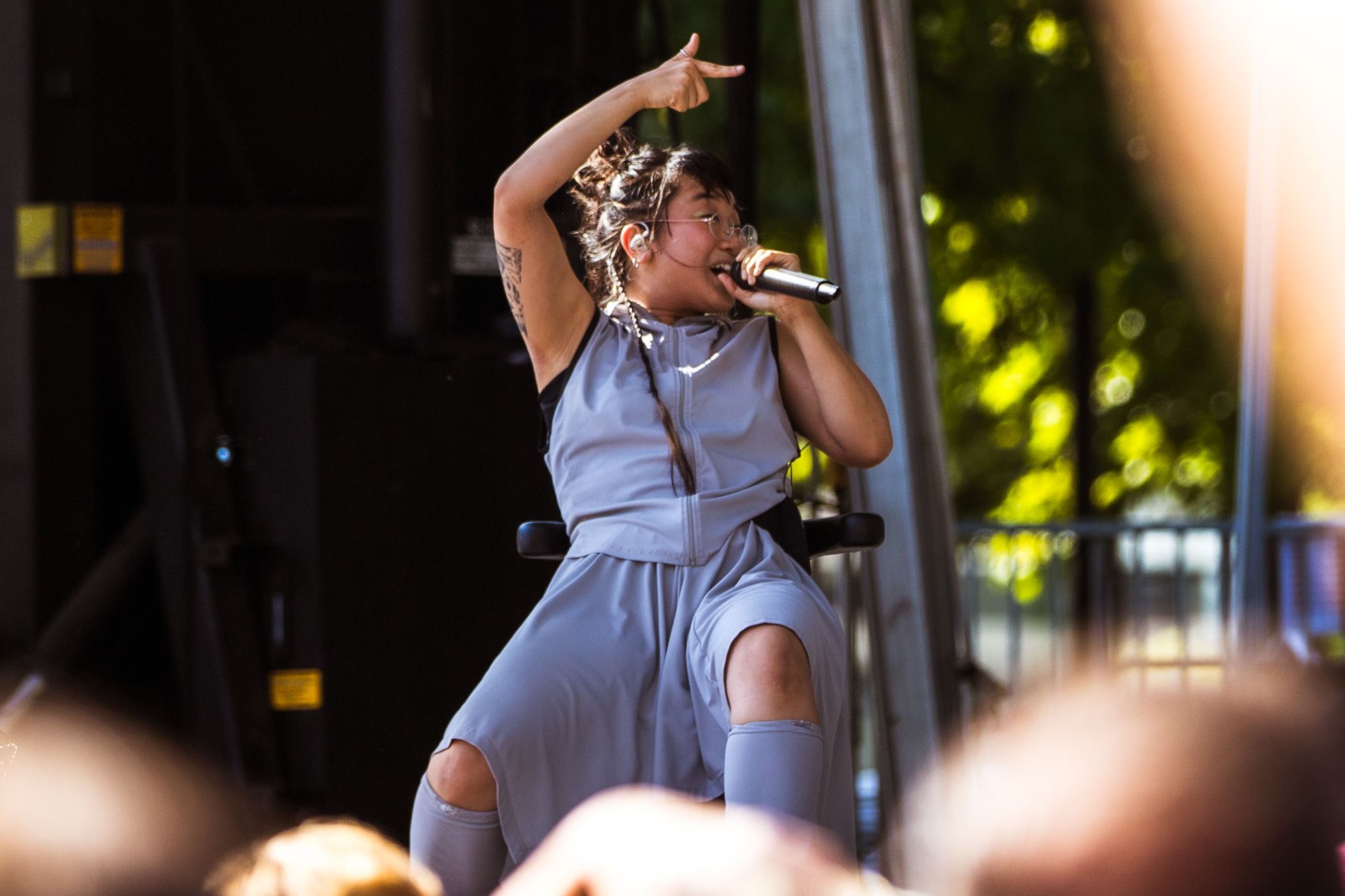 In between sets, festival-goers were encouraged to interact with sponsors like Yerba Mate and Celcius, similar to Capitol Hill Block Party. However, unlike Capitol Hill Block Party, Day In Day Out only has one stage, making the festival grounds much smaller, but don't mistake it as uneventful, as it is anything but that.
As the sun began to move over the trees and festival-goers started receiving relief from the uncomfortable weather, Dominic Fike came on stage and it was a set that would be unfavorable to have missed. Basked under his warm-toned stage lights, Fike opened his performance with "How Much Is Weed?" from his latest album, Sunburn. The artist's recorded music is phenomenal by itself, but seeing Fike live is an entirely different experience. An alternative edge is introduced to his live performances with raspy scream-like vocal belts and multiple microphones that produce a purposefully distorted effect.
After waiting probably all day, fans who were clearly there for Fike filled the front few rows facing the stage in themed merchandise. The artist made witty comments and made sure to interact with the crowd, even making them sing "Happy Birthday" to his mother- Which is all to say that his crowd control is a special talent, pushing him to the top of the list of best sets that day.
Preceding Fike's set with Alex G was an interesting choice, as Alex G tends to make slower indie music and there is no doubt that their target demographics are different, although not a direct juxtaposition. Nevertheless, it was like Fike injected a surge of energy back into the crowd and prepared the audience for the headliner, Leon Bridges.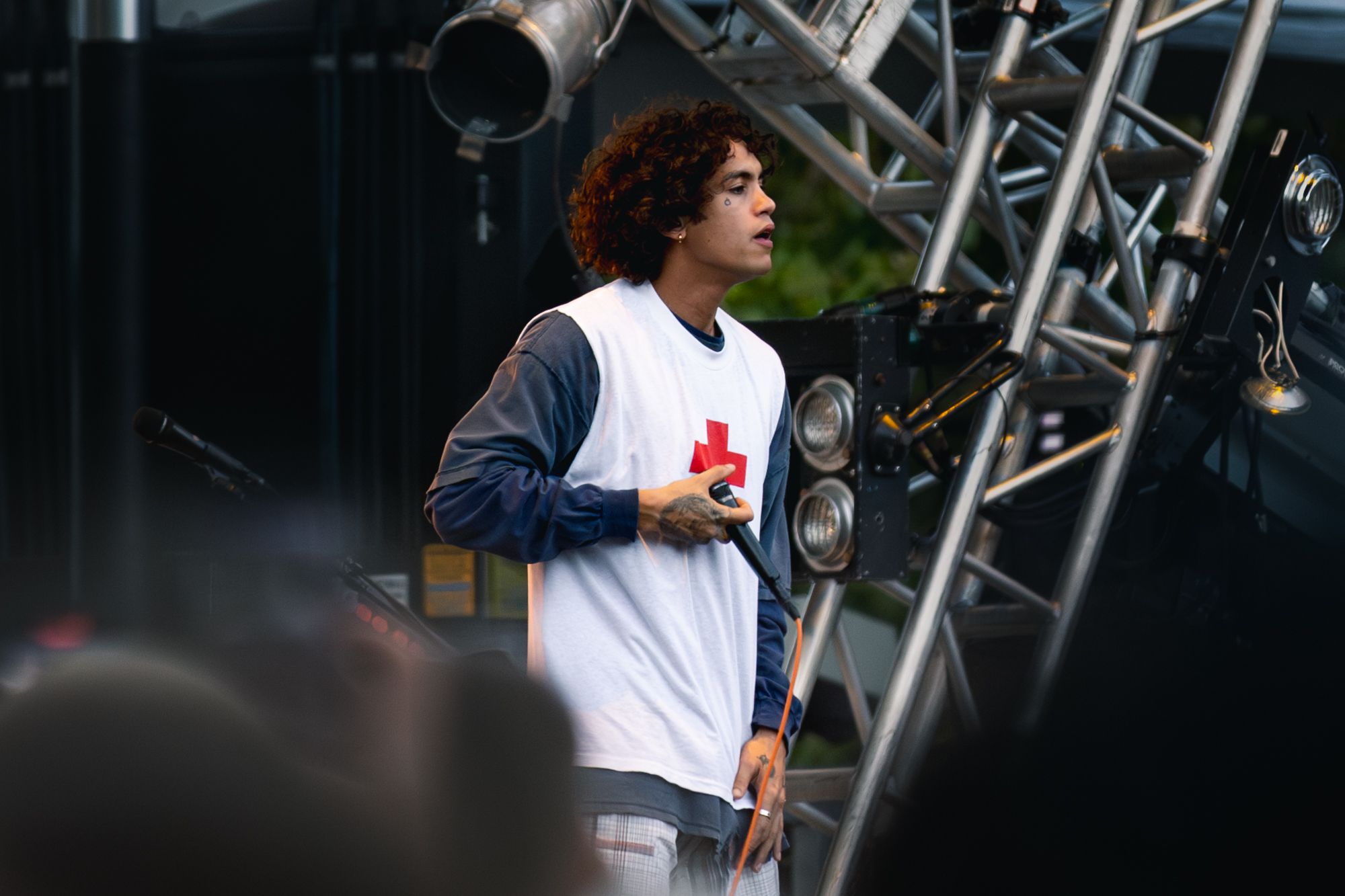 Around 9:30 p.m., Leon Bridges emerged from a thick cloud of fog and dove into "Father Father." The set was tame, but soulful. Within the first couple of songs, he sang the hit "Texas Sun," which comes from his 4-song EP with Khruangbin. Almost the entirety of the crowd sang along, as it was an obvious fan favorite. Despite it being an audience of thousands of people, Bridges possessed the ability to make the show feel small and intimate as if it was in a small theater. With his silky smooth voice to groovy instrumentals, Bridges had festival-goers melting in the palm of his hand.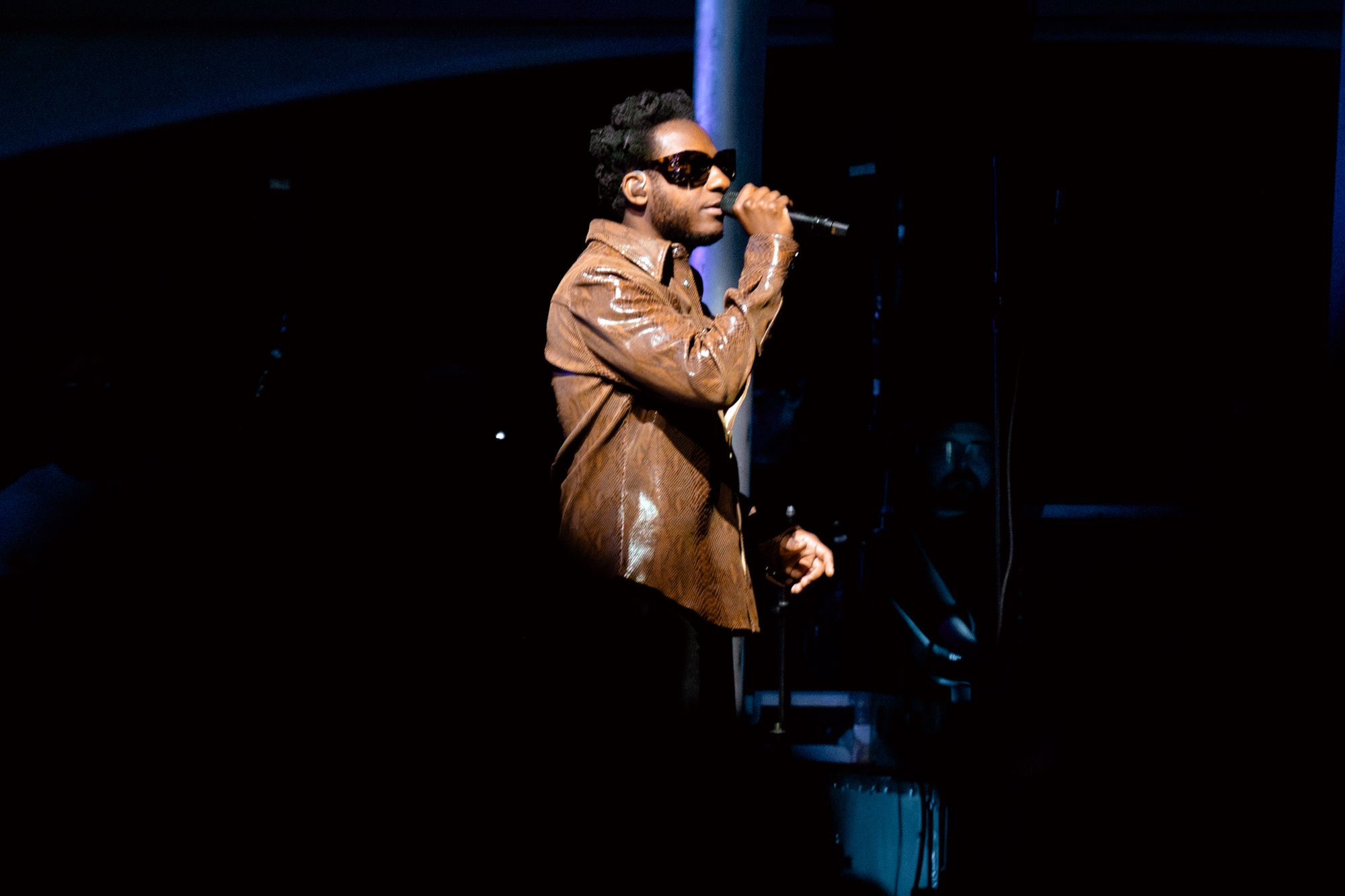 As day two rolled around, dread filled the air at the thought of the festival coming to an end. Some said that the second day catered to more of the older indie scene, featuring acts like Ethel Cain, WILLOW, and Bon Iver. The sets were overall more calm when looking at day one. However, it was just the energy that was needed to close out the festival.
At this point, the city had officially been put under an Excessive Heat Warning by the National Weather Service, but this didn't stop Ethel Cain from putting the crowd in a trance. From introspective lyrics to bewitching energy, Cain's serendipitously transported us to a crisp October night. While singing on her knees and gripping her chest, as well as bending over to sing to fans, it was clear to pick up that Cain's music comes from the bottom of her heart with passion.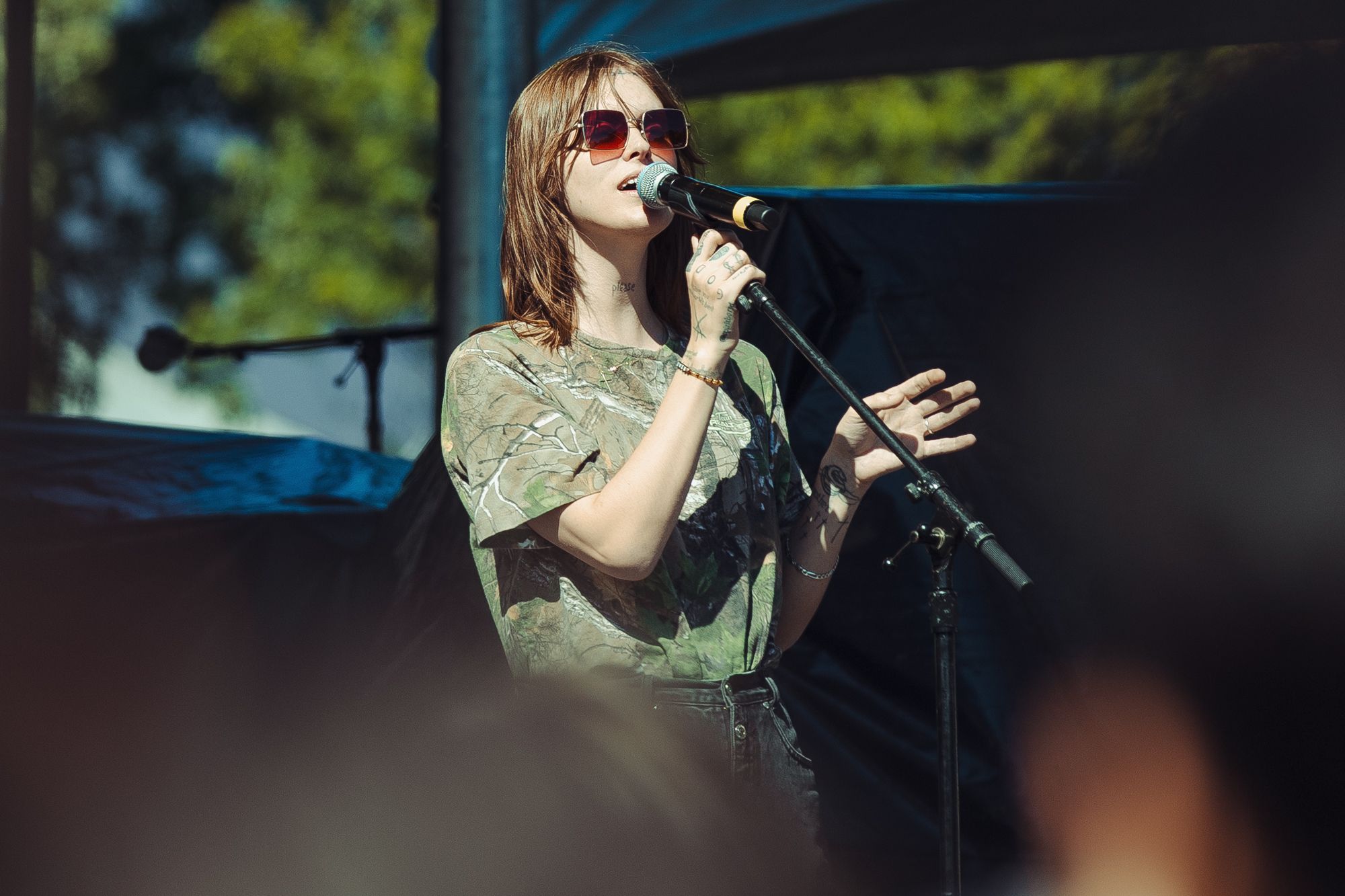 Later in the day, WILLOW opened their set with "Transparent Soul," a song originally recorded with Blink-182's Travis Barker. While WILLOW has recently transitioned to a more alternative-rock sound, as shown by the guttural screams and heavy guitar riffs during their set, they still have a tinge of R&B in most songs in their setlist- Showcasing their breadth in musical genres.
The setlist was overall well-received by the crowd, featuring other hit songs like "Wait a Minute!" and "Meet Me at Our Spot." If there was one word to describe WILLOW as a performer, it would be confident, as displayed by their playful facial expressions and sticking out their tongue multiple times.
For an unknown reason, the set was cut about 20 minutes short but was great for the short time that it lasted.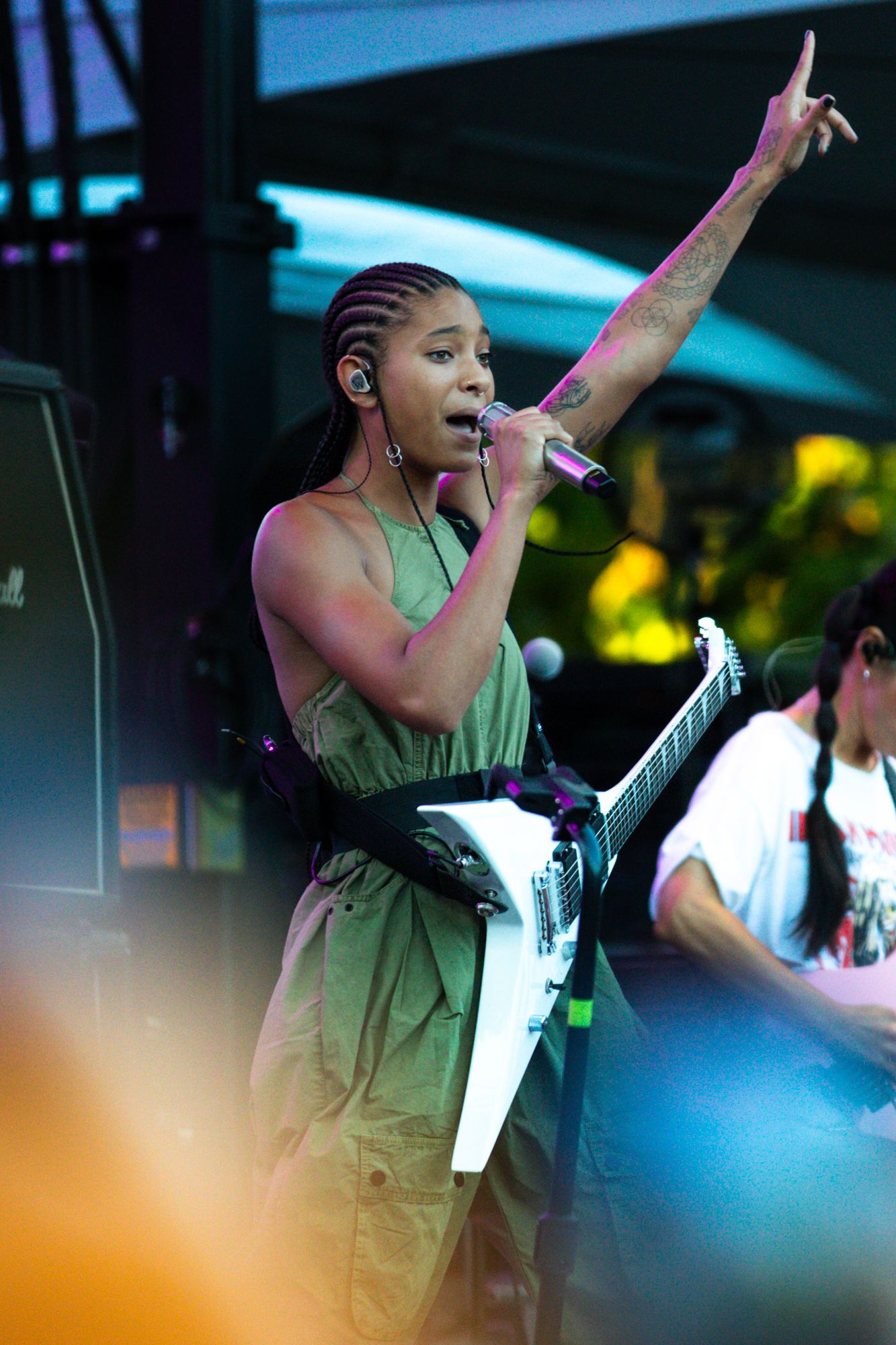 Finally, closing out the night, Bon Iver walked onto the outdoor stage in the heart of the city. Frontman, Justin Vernon, presented haunting vocals basked under cool hues, making the set feel solemn but supreme. There is a feeling you get when watching a Bon Iver set, beyond feelings of content. It's hard to pinpoint, but it is often traced to key elements like deep-hitting, immersive vocals, and perfected instrumentals. The music felt inviting, as prompted by the expressive emotions buried within the tracks. The set was purely and utterly beautiful.
As the festival was nearing its end, Vernon had to stop the show to attend to a fan who required medical attention. The rows of fans were packed tight, but many appreciated Vernon's efforts to point out a fan who needed help.
The set was sure to include the hit song, "Skinny Love," which had the crowd swaying side-to-side as they sang along to the track. Bon Iver's music is multidimensional in itself but aggrandized more so live. The feeling of hearing the band underneath the night sky on a warm summer evening in the city is one that cannot be replicated.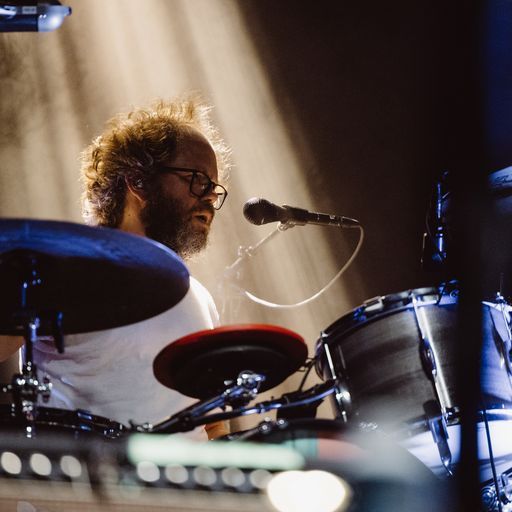 The magic of Day In Day Out is what separates it from other festivals in nearby areas. The small sense of community, both physically and emotionally, made it feel like a whole nother experience and I do not doubt that Seattlelites will continue to make attending the festival a yearly tradition.