Welcome back to another edition of "Matt fangirls over Enterprise Earth". From their recent run with Paleface Swiss to a headline tour about a year ago to the time they were the openers for Fit For An Autopsy back in the beginning of 2022; from talking about such releases as "Psalm of Agony", "Death Magick", & "The World Without Us", you could say that I am a massive fan of Enterprise Earth. So, as the meme goes, "here we go again".
A little over a month ago, the band graced us with the djent anthem of the year: "King of Ruination". If you are like me, you started thinking to yourself that there was no possible way for Enterprise Earth to release anything heavier, groovier, or beatdown-ier. Everything about the song makes you want to throw it down in the pit and mosh until you lose braincells. But, what if I told you that they just released something even heavier? Even groovier? Even beathdown-ier? Would you believe me? Enter "The Reaper's Servant".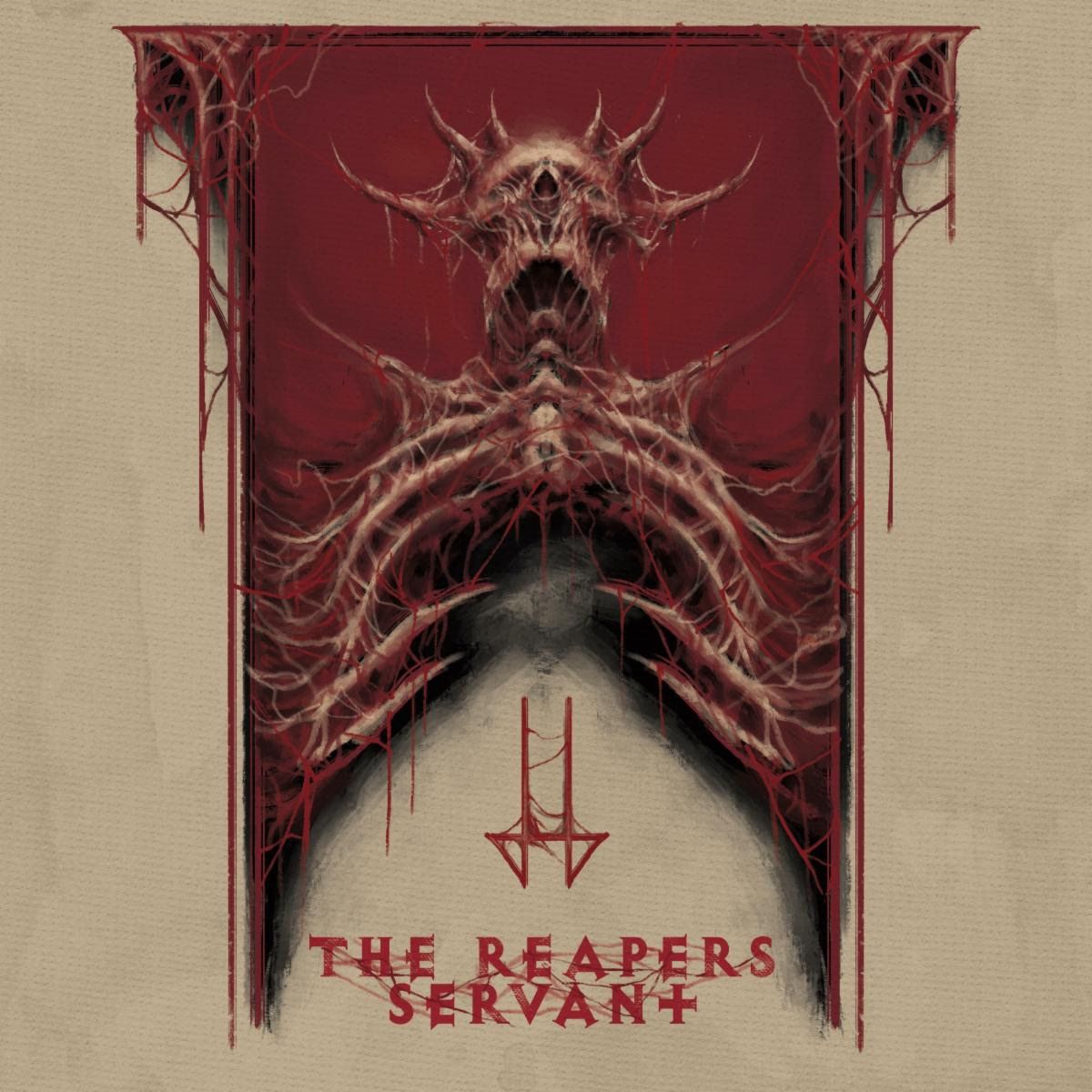 Before I even get started on the song, let us give thanks to Dementula Art for another INCREDIBLE album artwork piece. Sh*t looks like the poster for the next huge Hollywood horror movie! The only thing that goes harder than the art for "The Reaper's Servant" is the actual song itself. Opening with an incredible "slap your momma" riff into a spine chilling solo by guitarist Gabe Mangold you just know the song is going to continue to melt your face off! Accompanied by some of the crunchiest and tightest bass lines by bassist Dakota Johnson, I'm pretty sure I almost crashed my car after hearing the song for the first time. Not even a minute in and vocalist Travis Worland brings probably the hardest mosh callout ever "God is not here" while drummer Brandon Zackey does this thing with his cymbals... words can't describe it. I'm sitting here listening to it and playing the air drums while going "ting ting ting" and my body gets covered in goosebumps!
Enterprise Earth is able to give you some of the best deathcore, beatdown metal ever on their own. So, the fact that they included Spite vocalist Darius Tehrani makes it that much heavier. As of late, Darius has been this generation's voice and face of deathcore. You throw both him and Travis on a track together? Well... you get something that sounds as though it escaped from the depths of Hell itself. Something that would make you sh*t your pants if you heard it on a dark night in the woods. When this song gets played live, I hope the venue has paramedics on standby because people are going to die from having their souls ripped out of their bodies.
---
Even the band is in realization of how heavy the song is. When asked about the song, the band's response says it all:
"Reaper's' is definitely for the real metalheads out there. Overall, I'd say this is the most aggressive and straight-to-the-point track on [Death: An Anthology] as it comes out of the gate breathing fire and does not let up until it's over. We were elated to have Darius on the track as he absolutely nailed the vibe for his part. His unmistakable voice and energy really sent the whole track to a new level of confidence and power."
---
You can support the band by streaming their new single and heading over to MNRK HEAVY and picking yourself up some vinyl or other merch!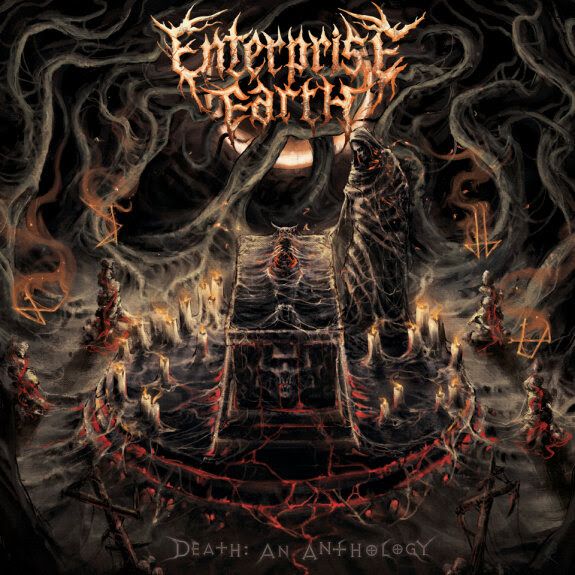 DEATH: AN ANTHOLOGY
Enterprise Earth
Track Listing:
1. Abyss
2. Face of Fear
3. The Reaper's Servant (ft. Darius Tehrani)
4. Spineless
5. King Of Ruination (ft. Ben Duerr)
6. Casket Of Rust
7. I, Divine
8. Malevolent Force (ft. Wes Hauch)
9. Accelerated Demise
10. Blood And Teeth
11. Curse Of Flesh (ft. Matthew K. Heafy)
---