On a beautiful, amazingly warm-ish mid-November day in Illinois, The Rock Resurrection Tour made its way to the Peoria Civic Center in Peoria. The trio of bands are on the second leg of the tour this year, featuring co-headliners Skillet and Theory of a Deadman, with special guests Saint Asonia.
---
Saint Asonia started the night off to a pretty packed Peoria Civic Center. Formed in 2015, the band is lead by former Three Days Grace vocalist, Adam Gontier. On lead guitar is Mike Mushok, with Cale Gontier, Adam's cousin, on bass, and Cody Watkins on drums. While the band had a relatively small setlist, and currently has 2 albums out, the band played a couple Three Days Grace hits from Adam's past such as, "I Hate Everything About You," and "Never Too Late."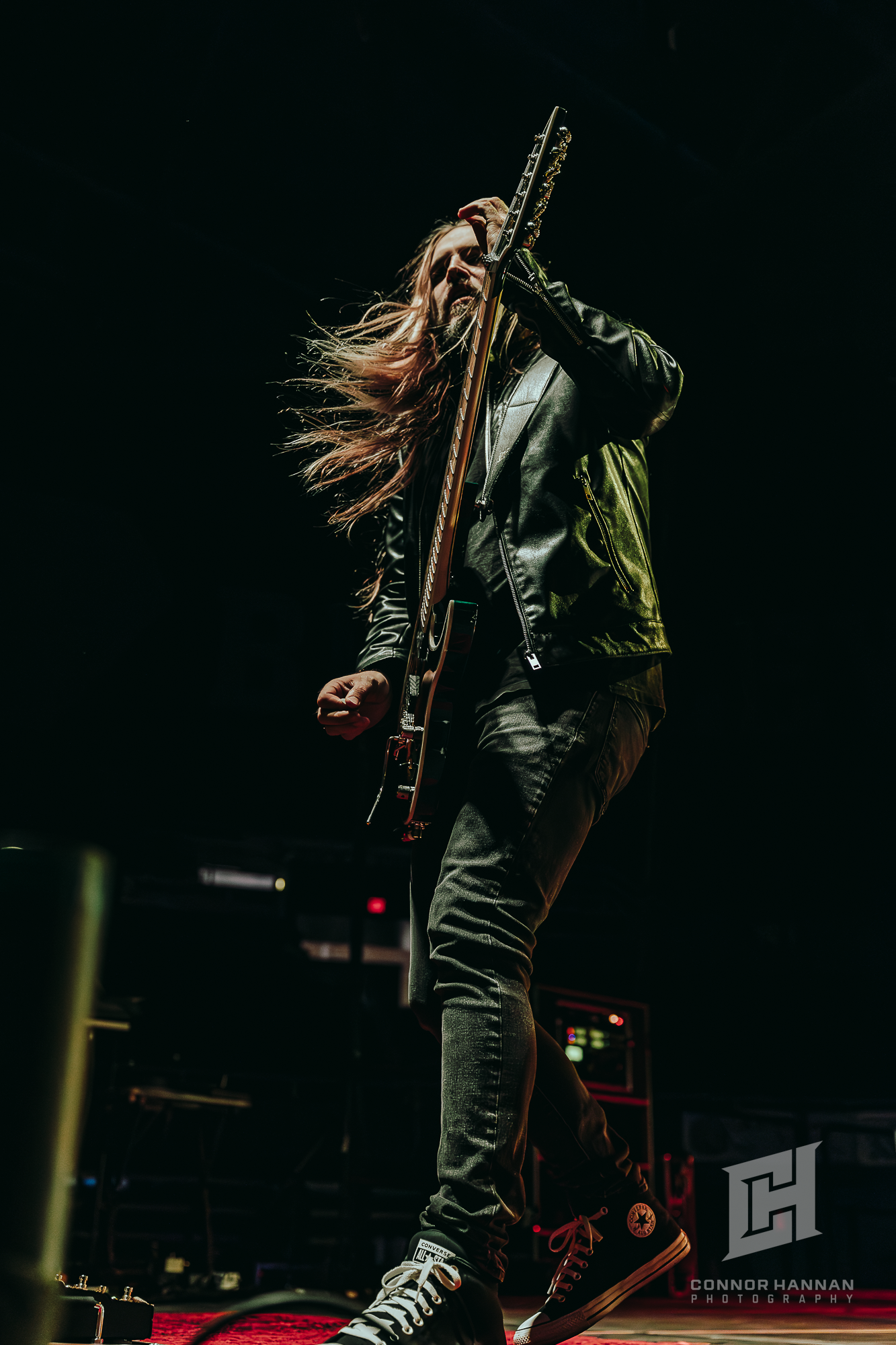 ---

Up next to the stage was Theory of a Deadman. Theory has such a unique country/rock sound that I feel can best be described as the perfect music to listen to if you were driving down a desert road, in a black droptop convertible with slicked black hair and shades, blasting the hell out of some rock music. Theory has had no problem keeping rock relevant delivering multiple platinum albums the past two decades. Based out of British Columbia, Canada, the band is led by lead singer and guitarist Tyler Connolly, with Dave Brenner on guitar, Dean Back on bass, and Joey Dandeneau on drums. With a massive 17 song setlist, the band played a wide variety that included past hits such as "Not Meant To Be," "Medicate," "Bad Girlfriend," and "All or Nothing." The band also took the time to sprinkle in some amazing covers such as "Nutshell," by Alice In Chains, and "Friends in Low Places," by Garth Brooks. One of my favorite things about Theory that I don't see enough of in concerts is Tyler's ability to sprinkle in some humor throughout their performance, such as inviting an imaginary Garth Brooks to come out, and then hitting the crowd with the punchline: "He's not here? That's the fourth time this tour…" The band also took the time to show some fan appreciation and toss out some free merch to the crowd. Overall, Theory put on an amazing performance with a wide variety of hard hitting classics along with promoting songs off their new album, "Dinosaur," that featured amazing lighting that photographers can usually only dream of.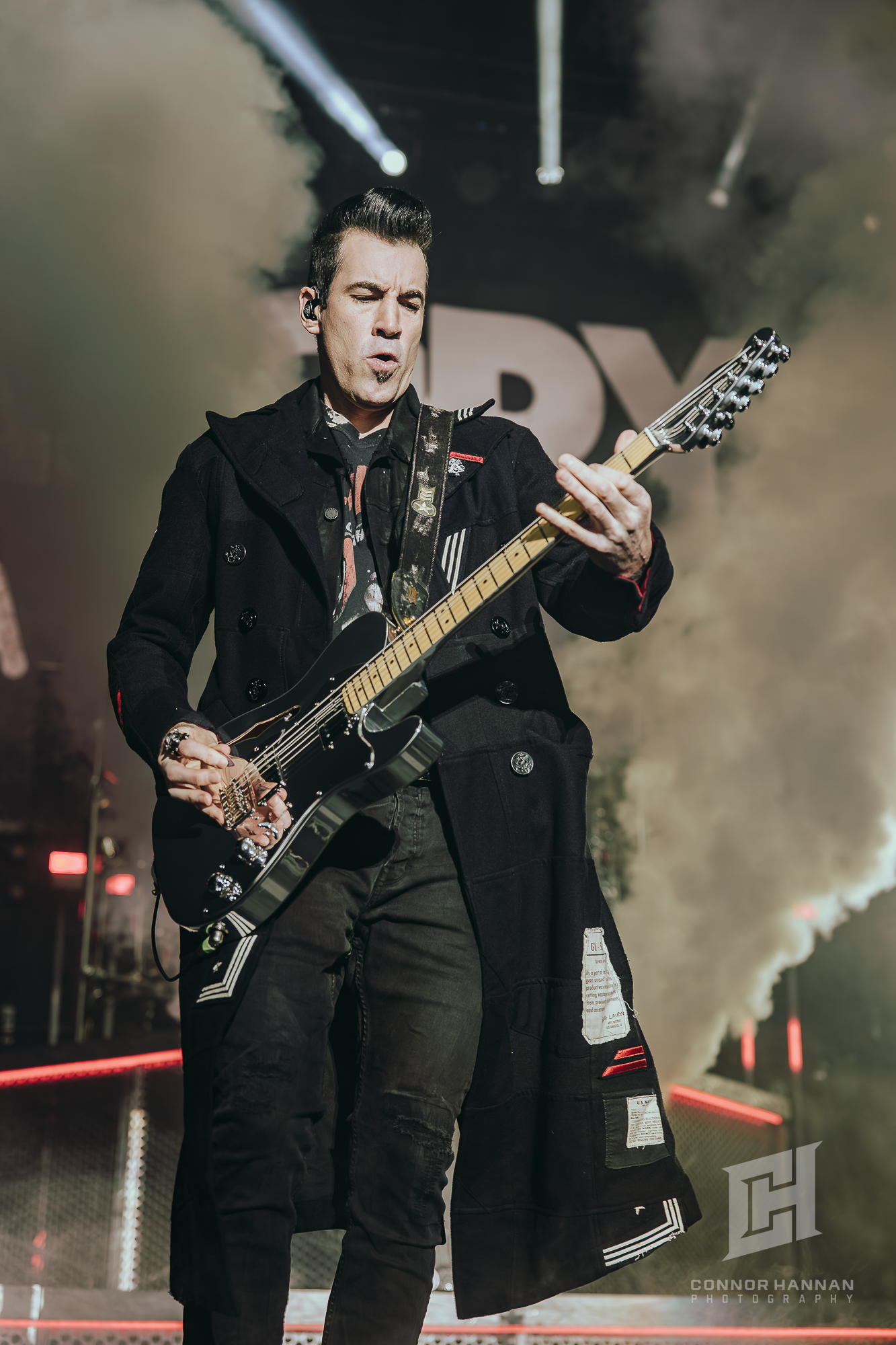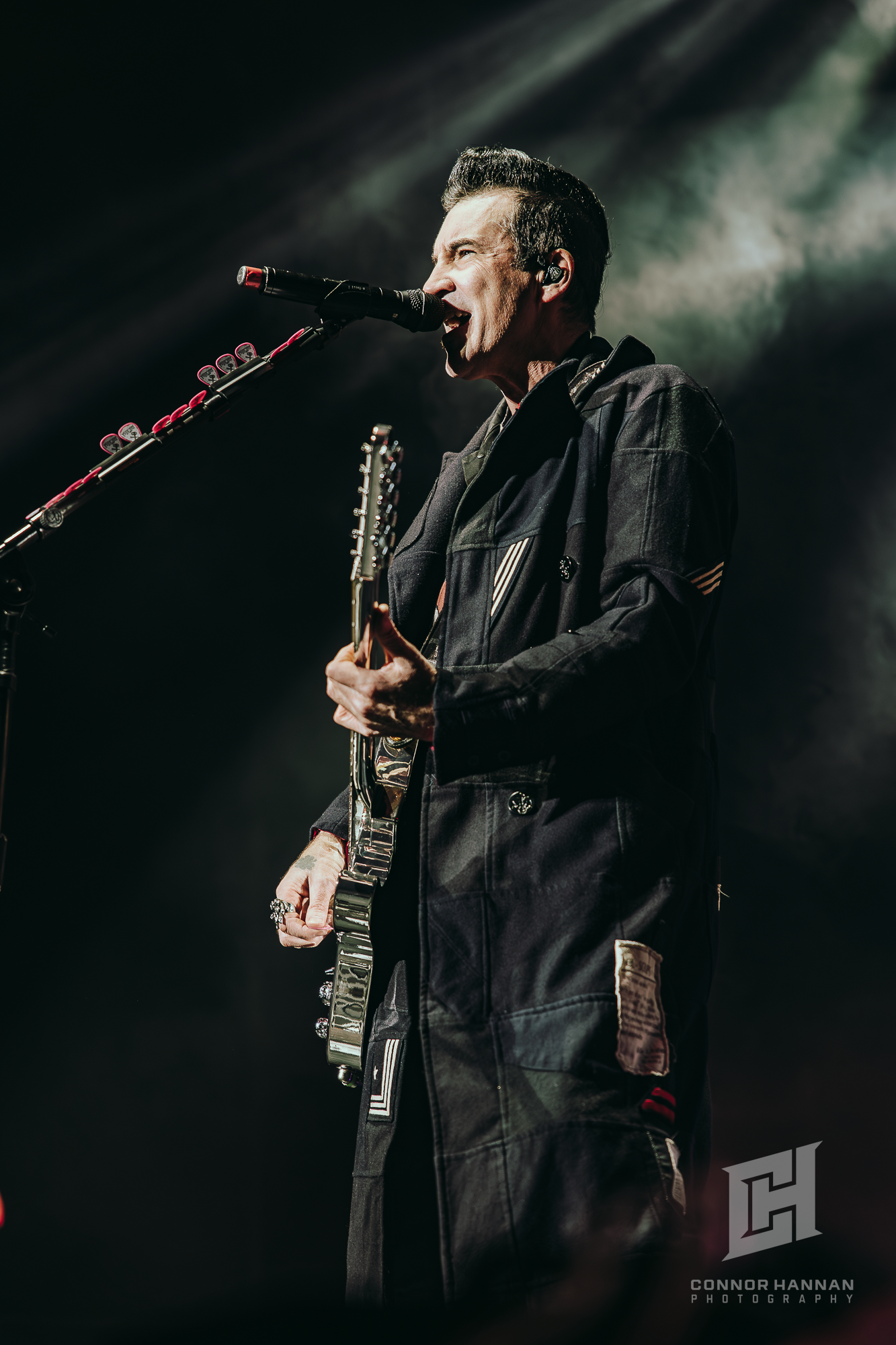 ---
Skillet came on to the stage to finish the night off with a fifteen song setlist. Having seen Skillet in the past as a fan, I knew now as a concert photographer that the hour and a half drive was well worth it to photograph one of their shows. Skillet is one of most energetic bands I've ever seen on stage that basically make it nearly impossible to not get a phenomenal, emotional shot of each member. Skillet is a Christian rock band based out of Memphis, Tennessee led by lead singer and bassist John Cooper, his wife Korey Cooper on rhythm guitar, Jen Ledger on drums and backing vocals, and Seth Morrison on lead guitar. The band lead off with one of their platinum hits "Feel Invincible", and including numerous other hits throughout their career such as "Awake and Alive," "Legendary," "Not Gonna Die," "Monster," and "Hero." I think one of the coolest things about Skillet is their ability to put on one of the hardest rock shows while keeping it clean for the family, and also taking the time to help promote positivity throughout the community with the message of we can all be different with our thoughts and views but can keep it friendly in the end and respect each other. Again, Skillet's performance features amazing energy from every band member with also some of the best lighting I've ever shot it in, that included John's legendary "arm smoke cannons" with aerial performances that raised members 20 feet above the stage.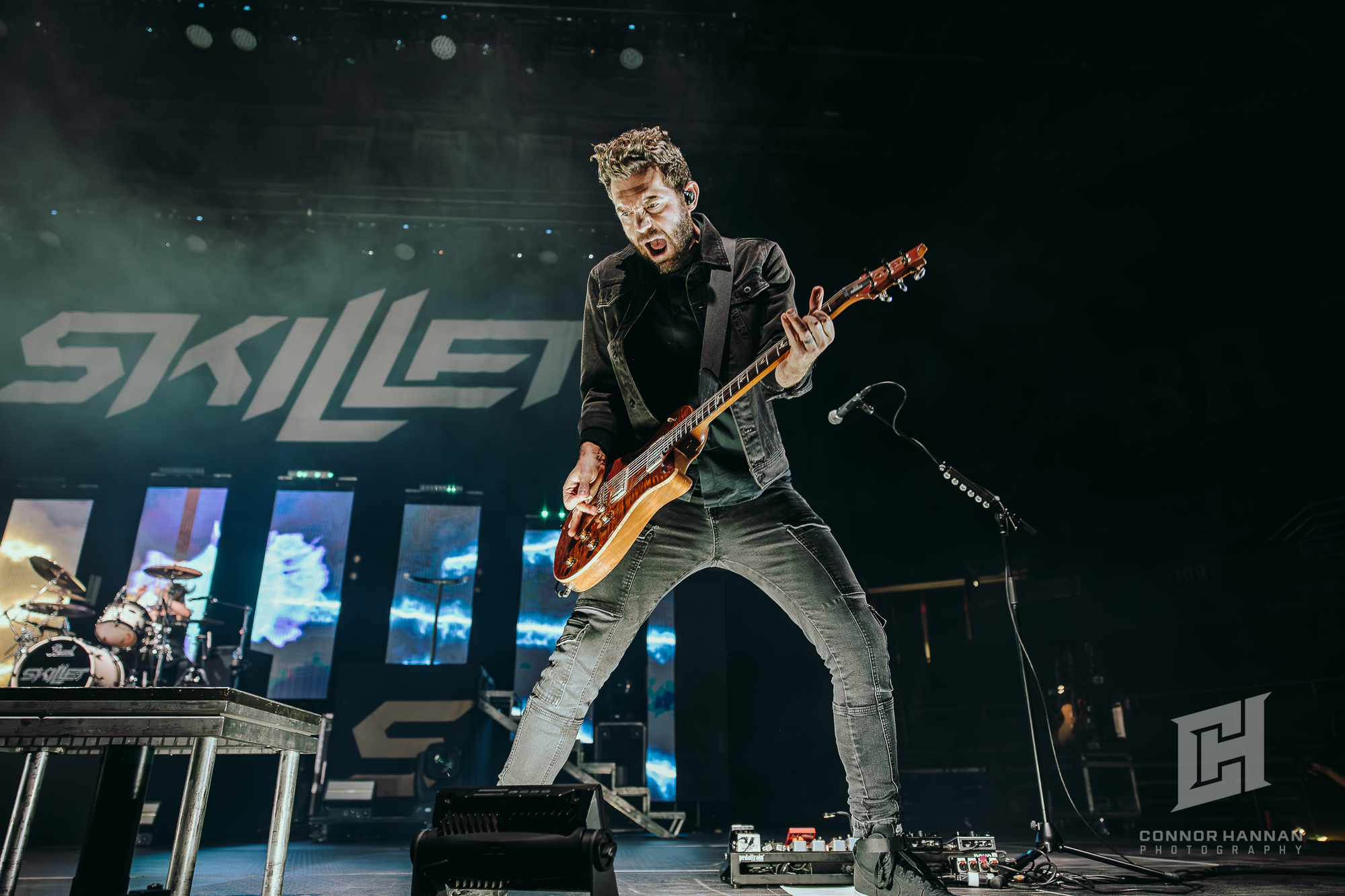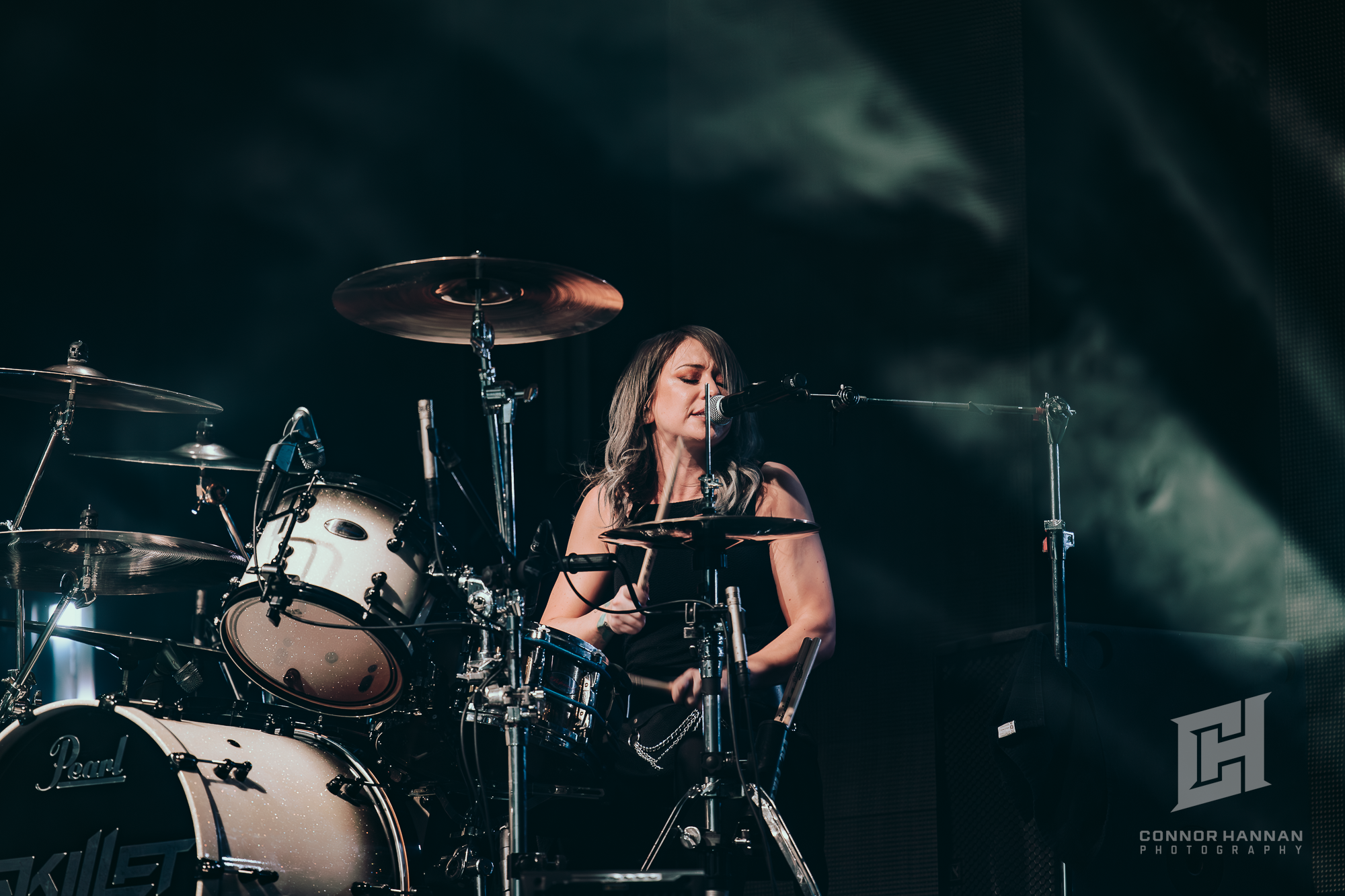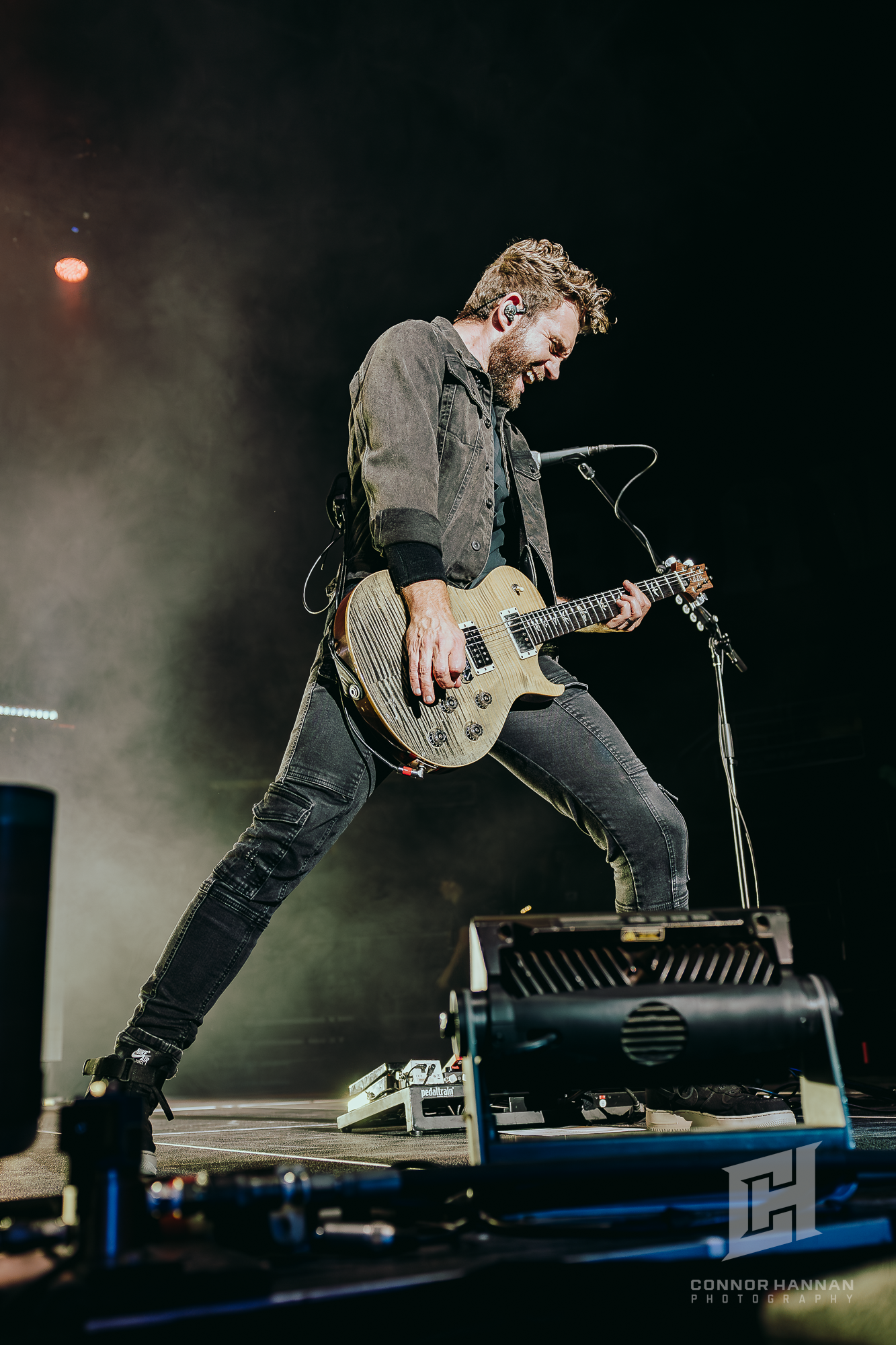 It was an amazing concert put on by all three bands that's most definitely worth catching. Be sure to check out the remaining tour dates here.