Everglow makes their long-awaited return to the United States with the All My Girls Tour following "Slay," their first comeback in almost two years. It's a highly-anticipated tour, and the final stages and performances certainly live up to the hype.
In the packed Patio Theater, the six-piece group made up of Mia, Sihyeon, Aisha, Onda, E:U and Yiren hits the stage to start the show with "First," one of their most intense and heavily choreographed tracks. They follow up with the latest title track, "Slay," starting off the show on a very high note. The Chicago fans are prepared, and know the chants to accompany the tracks. Those who don't are screaming their hearts out at every opportunity.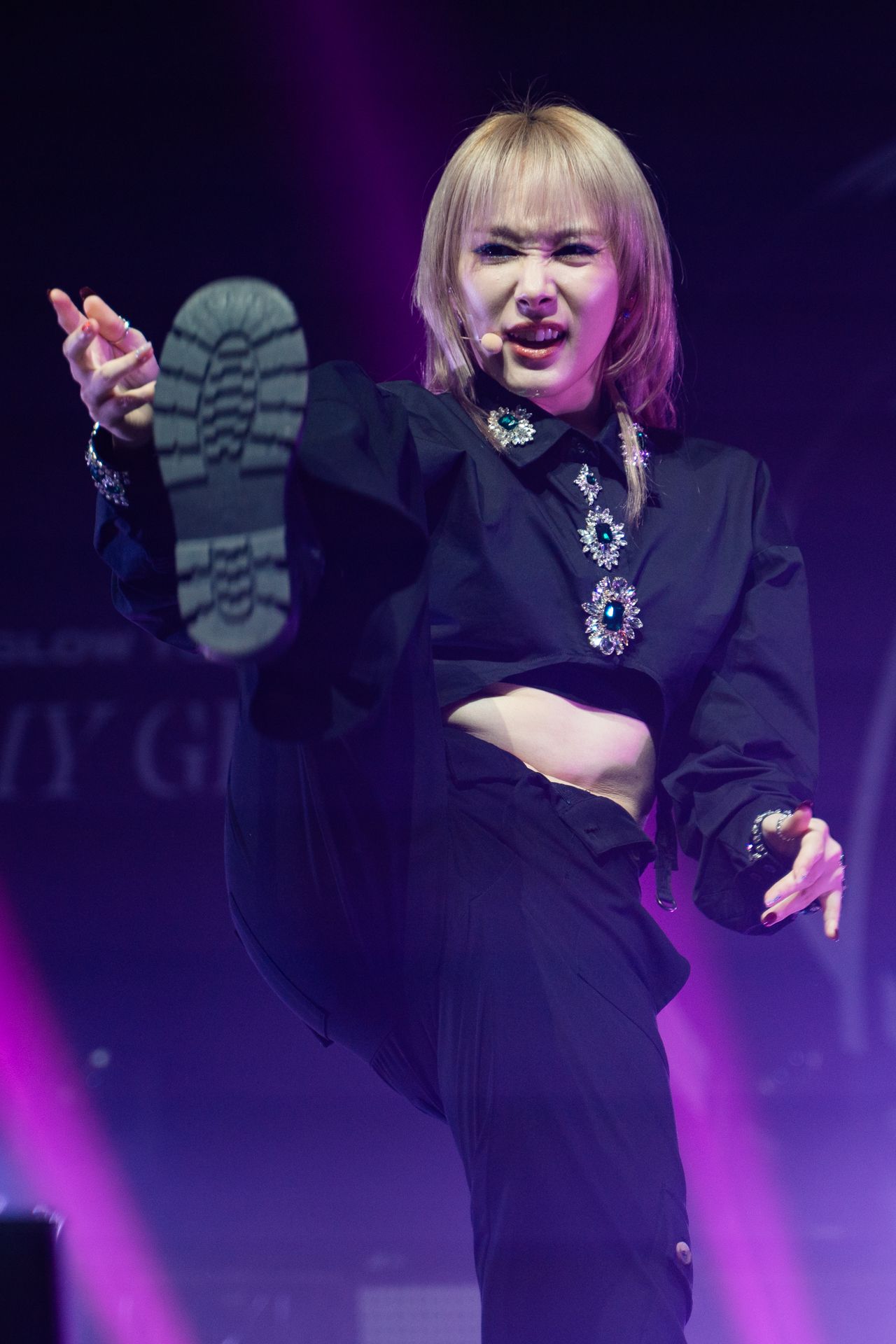 In the three years since their last show in Chicago (their final US show before the COVID-19 Pandemic halted most tours) the girls have only gotten better over time. The choreography is the standout, with a lot of floorwork and impeccable coordination in their formations. Mia mentions that she isn't feeling well, and wishes she could give more energy to the fans. Without her mentioning this, I wouldn't have guessed, as her dancing is top tier and she's an absolute highlight when she is the center of the group.
Every few songs comes another top comeback track, making the crowd go wild over and over again between the (still popular) B-sides that round out the set. Several of the members are given a solo stage to showcase their singing and dancing, which includes covers of Beyonce and Stela Cole. They even include a dance routine choreographed to several popular kpop songs, ending with a long segment of Blackpink's "Boombayah." Unfortunately, Aisha suffered an arm injury leading up to the tour, and isn't able to participate in all of the highly choreographed segments, and she expresses that she wishes she was able to join the group for those stages.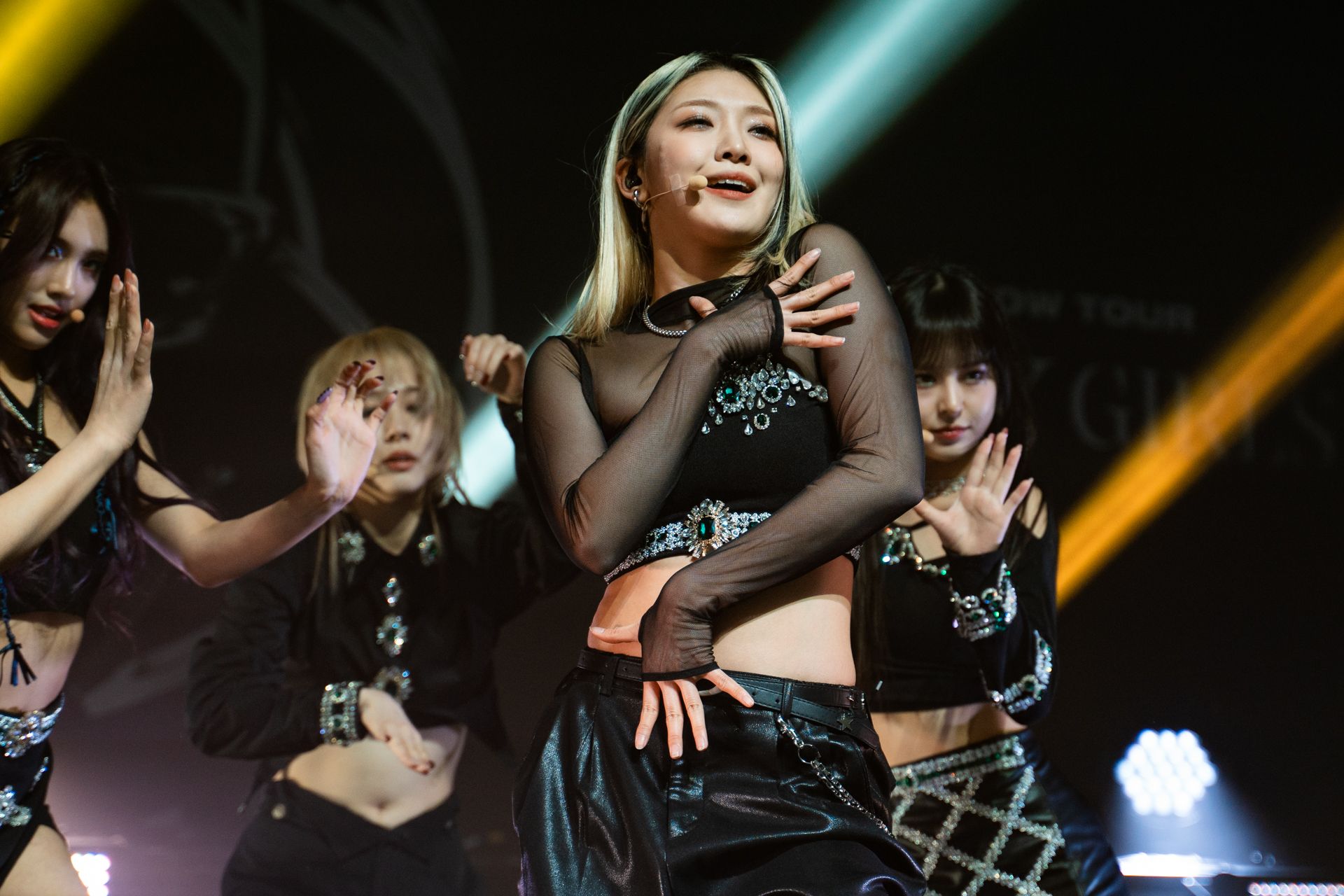 As the 80s synth backing track kicks in, comeback track "La Di Da" gets one of the biggest responses of the night, as does "Adios" to close out the main show. Of course, the end is never the end at a kpop show. The group returns to say goodbyes and perform several more songs, including their debut track "Bon Bon Chocolat." The return of Everglow has been a triumphant one, and after three years of waiting they do not disappoint in the slightest.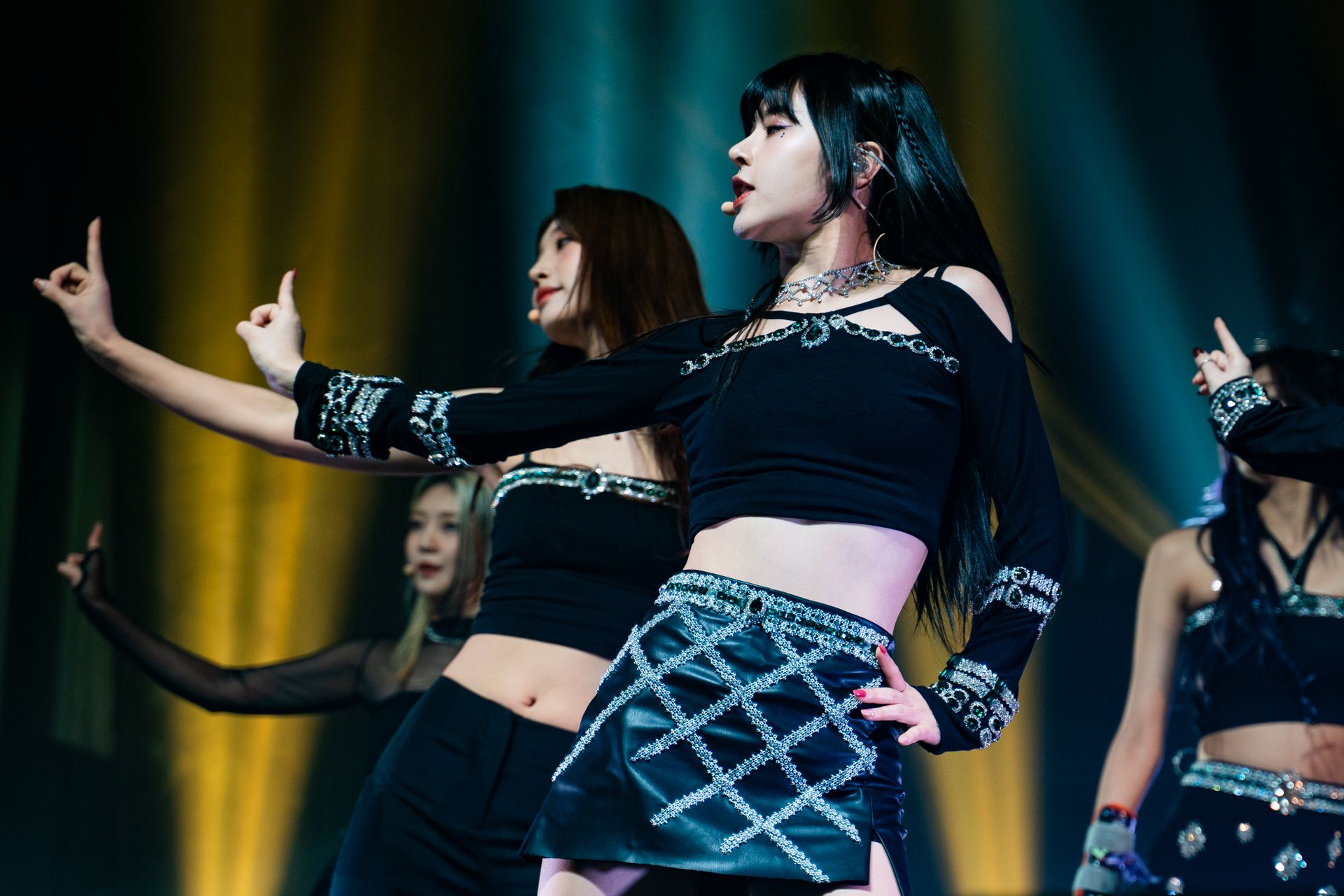 Follow Everglow: IG / X / Facebook