Unleash your musical cravings: Red Hot Chili Peppers and Ms. Lauryn Hill's explosive showdown awaits at Global Citizen Festival 2023
---
Are you ready for a mind-blowing music experience that also fights extreme poverty and the climate crisis? Look no further than the highly anticipated Global Citizen Festival 2023, set to take place on the iconic Great Lawn Central Park in New York on September 23rd. Prepare to be mesmerized by the legendary Red Hot Chili Peppers and captivated by the incomparable Ms. Lauryn Hill, celebrating the 25th anniversary of her iconic album, The Miseducation of Lauryn Hill.
Global Citizen Festival is more than just a music extravaganza. The movement aims to end extreme poverty and address critical global issues. With a focus on Planet, Equity, Food, and Jobs, this festival is a call to action for everyone. This year's Global Citizen Festival campaign aims at the significant global challenges perpetuating extreme poverty.
This includes the impacts of the climate crisis on the Global South, the inequities affecting women and girls worldwide, and the global hunger crisis.
---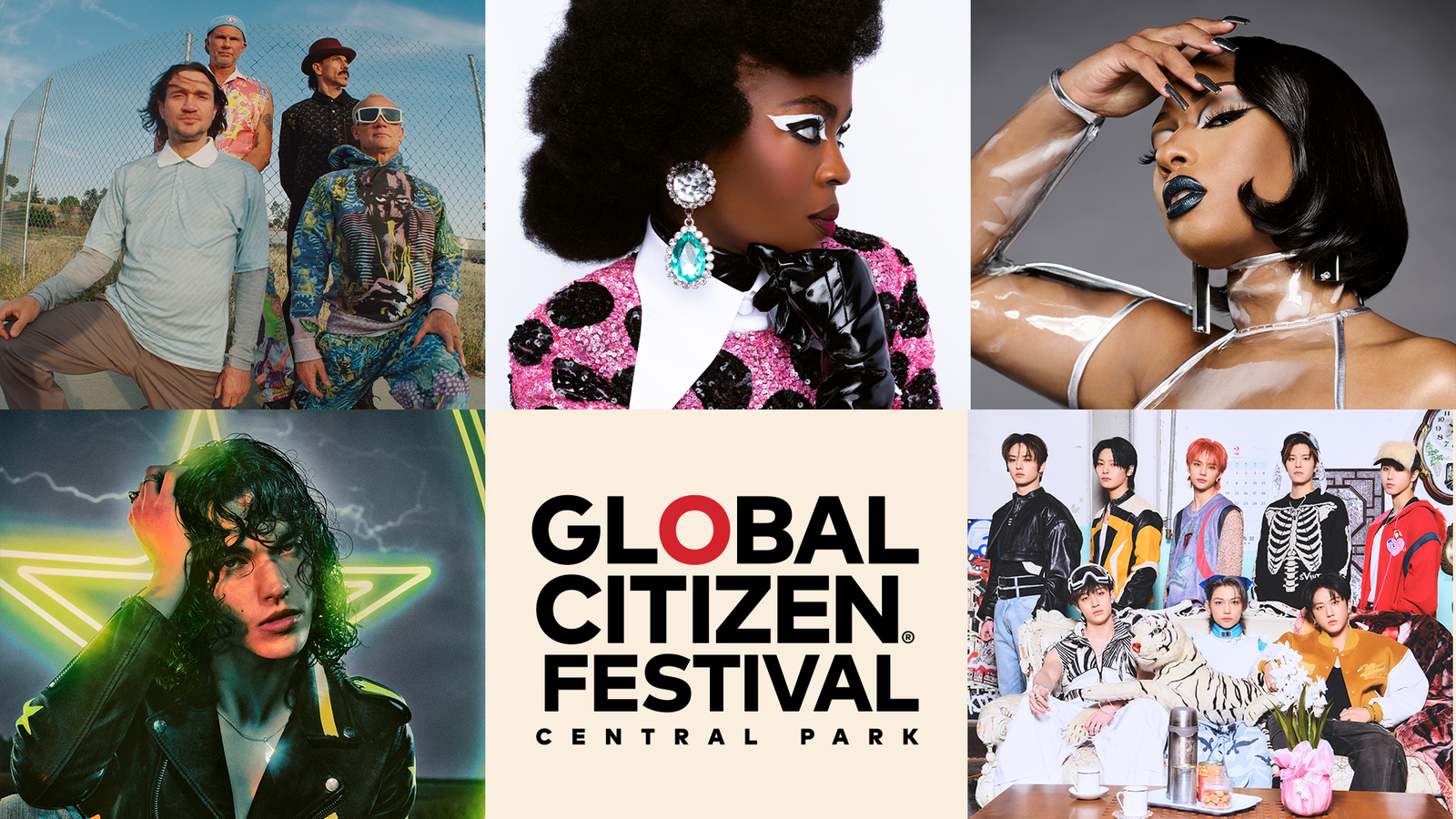 Red Hot Chili Peppers: A Legacy of Timeless Anthems and Energetic Performances
Since their formation in the early 1980s, the Red Hot Chili Peppers have become an institution in music. Their infectious blend of rock, funk, and alternative sounds has garnered a massive global following. Known for their high-energy performances and unforgettable anthems, the band embodies the spirit of unity and upliftment.
As the headliners of the Global Citizen Festival 2023, the Red Hot Chili Peppers are guaranteed to set the stage on fire. From classics like "Under the Bridge" and "Californication" to new hits like "Dark Necessities" and "Dani California," their setlist promises to be a rollercoaster ride of emotions, leaving us with lasting memories and a renewed sense of community.
---
Ms. Lauryn Hill: Celebrating 25 Years of Empowerment with The Miseducation of Lauryn Hill
Some albums come along once in a generation, and The Miseducation of Lauryn Hill is undoubtedly one of those rare gems. This year, as we commemorate its 25th anniversary, Ms. Lauryn Hill will enchant the Global Citizen Festival audience with her unparalleled talent and thought-provoking lyrics.
Throughout her career, Ms. Lauryn Hill has used her music to tackle social issues, challenge the status quo, and embrace individuality. With songs like "Doo Wop (That Thing)" and "Ex-Factor," she created a masterpiece that resonates with listeners from all walks of life. Prepare to be moved by her commanding stage presence and soulful vocals as she transports us on a journey of self-reflection and empowerment.
---
Megan Thee Stallion: Empowering Women Through Bold Expression
One of the most influential figures in today's music industry is Megan Thee Stallion. She has empowered women worldwide by breaking barriers, embracing her unique style, and unapologetically expressing herself. With her music, Megan has sparked essential conversations and encouraged women to embrace their individuality and stand up against societal expectations.
At the Global Citizen Festival 2023, Megan Thee Stallion will undoubtedly light up the stage, delivering a high-octane performance that ignites a fire within each audience member. Her infectious energy, empowering lyrics, and unwavering confidence will create an unforgettable experience, leaving her fans feeling empowered and ready to take on the world.
---
Conan Gray and Stray Kids: Representing the Rising Generation in Global Activism
The Global Citizen Festival is about celebrating long-established musicians and showcasing emerging talents dedicated to creating meaningful change. This year, we are introduced to two rising stars: Conan Gray and Stray Kids.
With his introspective and heartfelt music, Conan Gray has captured the hearts of young listeners worldwide. He uses his platform to raise awareness about important social and environmental issues, inspiring his audience to take action and make a difference. At the festival, Conan's performance will be a powerful reminder that the youth are the driving force for positive change.
Stray Kids, a talented K-pop group, stands out for its passion and commitment to creating music with a purpose. They use their art to address climate change and extreme poverty, resonating with fans who share their dedication to these urgent global causes. By proudly representing the rising generation at the Global Citizen Festival, Stray Kids will inspire all ages to unite and fight for a better future.
---
Conclusion
The Global Citizen Festival 2023 promises to be an unforgettable event that unites music, activism, and hope. The legendary Red Hot Chili Peppers and the incomparable Ms. Lauryn Hill will lead a lineup that spans generations and musical genres. Additionally, Megan Thee Stallion, Conan Gray, and Stray Kids will prove that the future of activism in music is in safe hands.
So mark your calendars, get ready to immerse yourself in the spirit of unity and social change, and join the movement to tackle extreme poverty and the climate crisis head-on. The Global Citizen Festival 2023 is not just a concert; it's a manifestation of collective action and the power of music to inspire positive change.
---
Gates open at 2 pm, and the show will kick off around 4 pm, ending at approximately 10 pm. Just to let you know, gates close at 8 pm sharp, so you should arrive early to soak in all the excitement.
You can learn everything you need to know about Global Citizen Festival 2023 here, including how to earn your free tickets by taking action on the mission to end extreme poverty NOW.
Citi and Cisco present Global Citizen Festival. Global Partners are Accenture, Delta Air Lines, P&G, TimesLIVE, and Verizon; Campaign Partner World Wide Technology; with Live Nation, iHeartMedia, and Location Partner New York City Department of Parks and Recreation. Done and Dusted produced the Global Citizen Festival broadcast.
---
Follow Global Citizen on Social Media: