Hangout Fest 2023 was a weekend to remember! Shutting down the streets of Gulf Shores, Alabama, Hangout was everything I hoped for and more. With over 60 artists taking one of the four stages on the festival grounds, there was always something to look forward to. You also can't forget the huge amount of activities inside like roller skating, a ferris wheel, smooch-a-pooch (my personal favorite!!), and TONS of food options, even vegan options!
---
DAY ONE
Day 1 was a super exciting day. Stepping foot onto the festival grounds for the first time seeing the excitement on everyone's faces as they prepared for the weekend. First on my schedule for the weekend was to head to the Hangout Stage to catch Meet Me @ The Altar. It was an amazing first set as they brought tons of energy, hyping up the crowd for the day. Next I headed over to the Shein Surf Stage to watch Stephen Sanchez sing his hit song, "Until I Found You," a crowd favorite. Tove Lo hit the Hangout Stage next singing hit songs like "Talking Body" and "Cool Girl." Heading to the Mermaid Stage for the first time, I made sure to catch Jordana for a nice change of pace with an intimate crowd. She definitely knows how to rock a stage! Louis The Child took the Hangout Stage, replacing Rainbow Kitten Surprise last minute, and boy did they draw a crowd! Their Playground Set brought the most energy I had  seen all day. The final set on the Hangout Stage was what I was looking forward to the most, Red Hot Chili Peppers. The rock legends took the stage with a passion for music that I can't say I've seen in a while. You could tell just how much they love performing, and it was the perfect end to Day 1!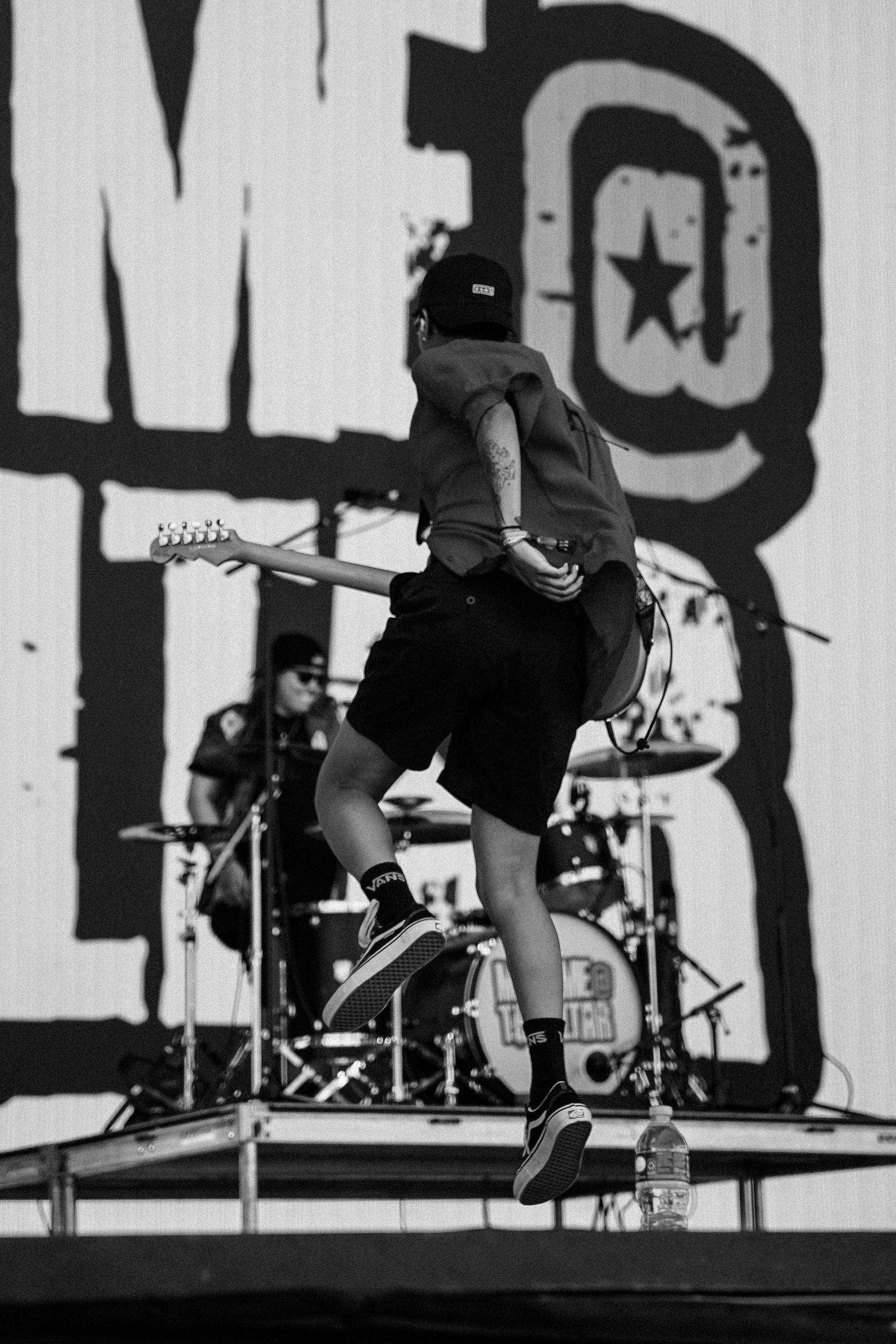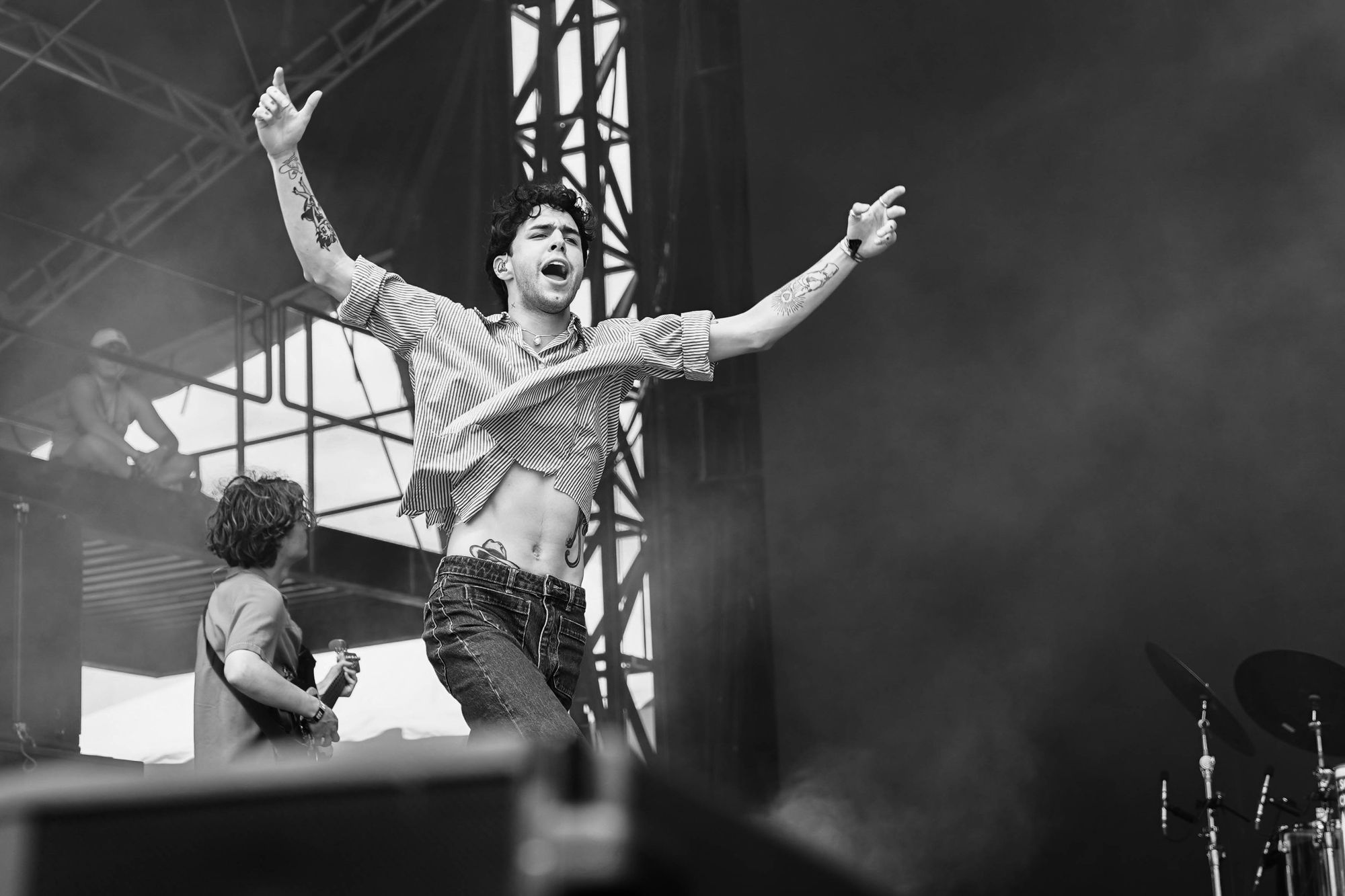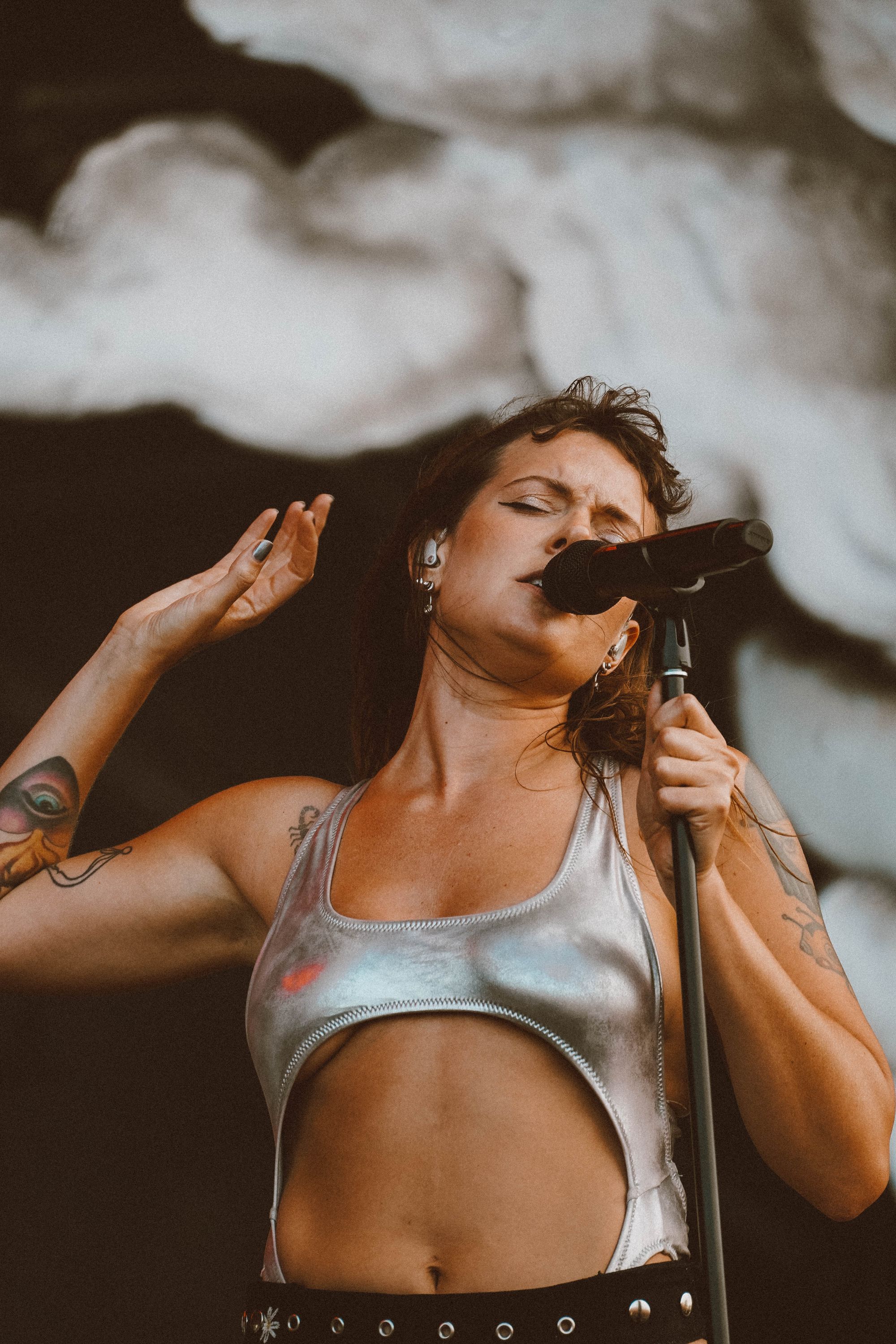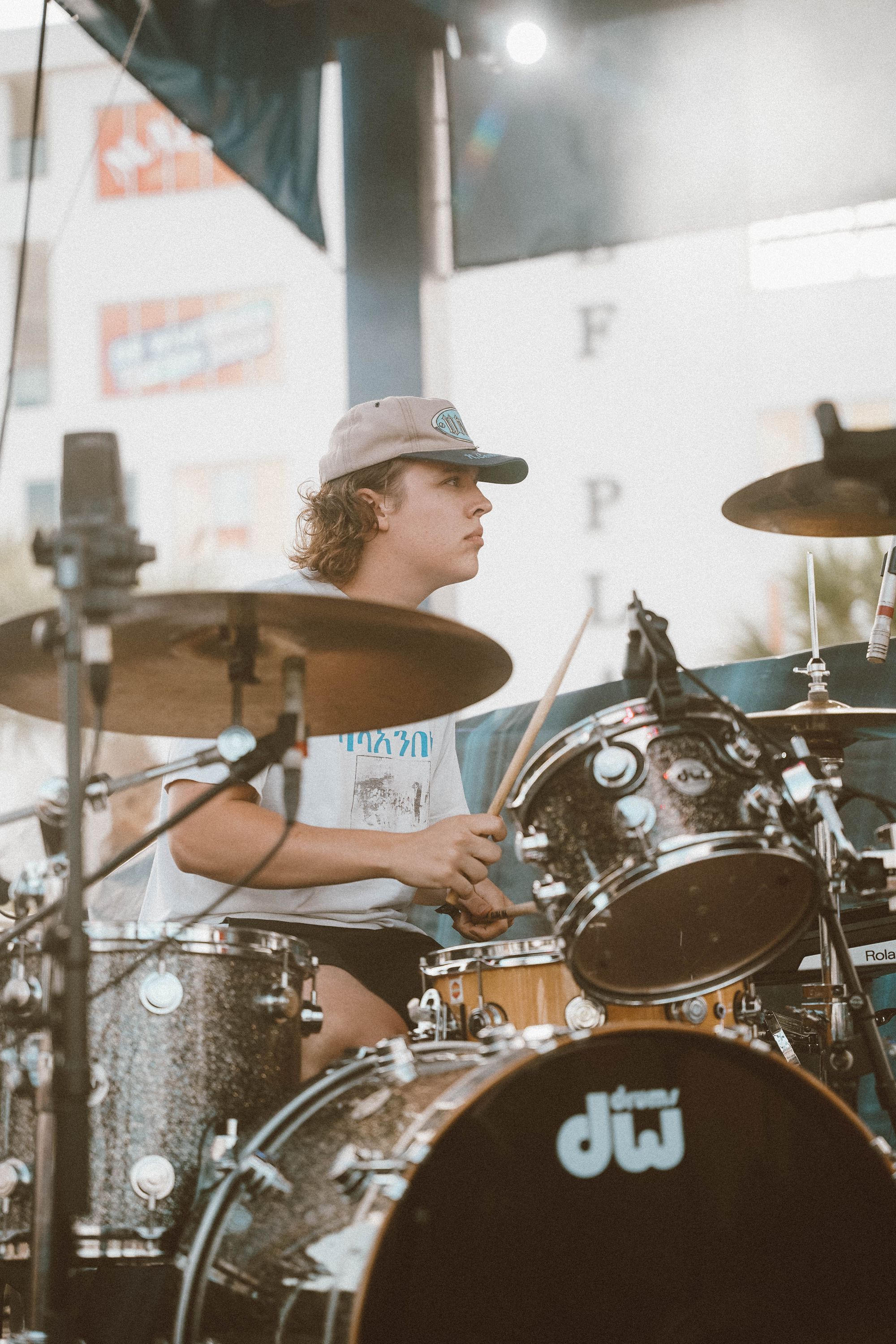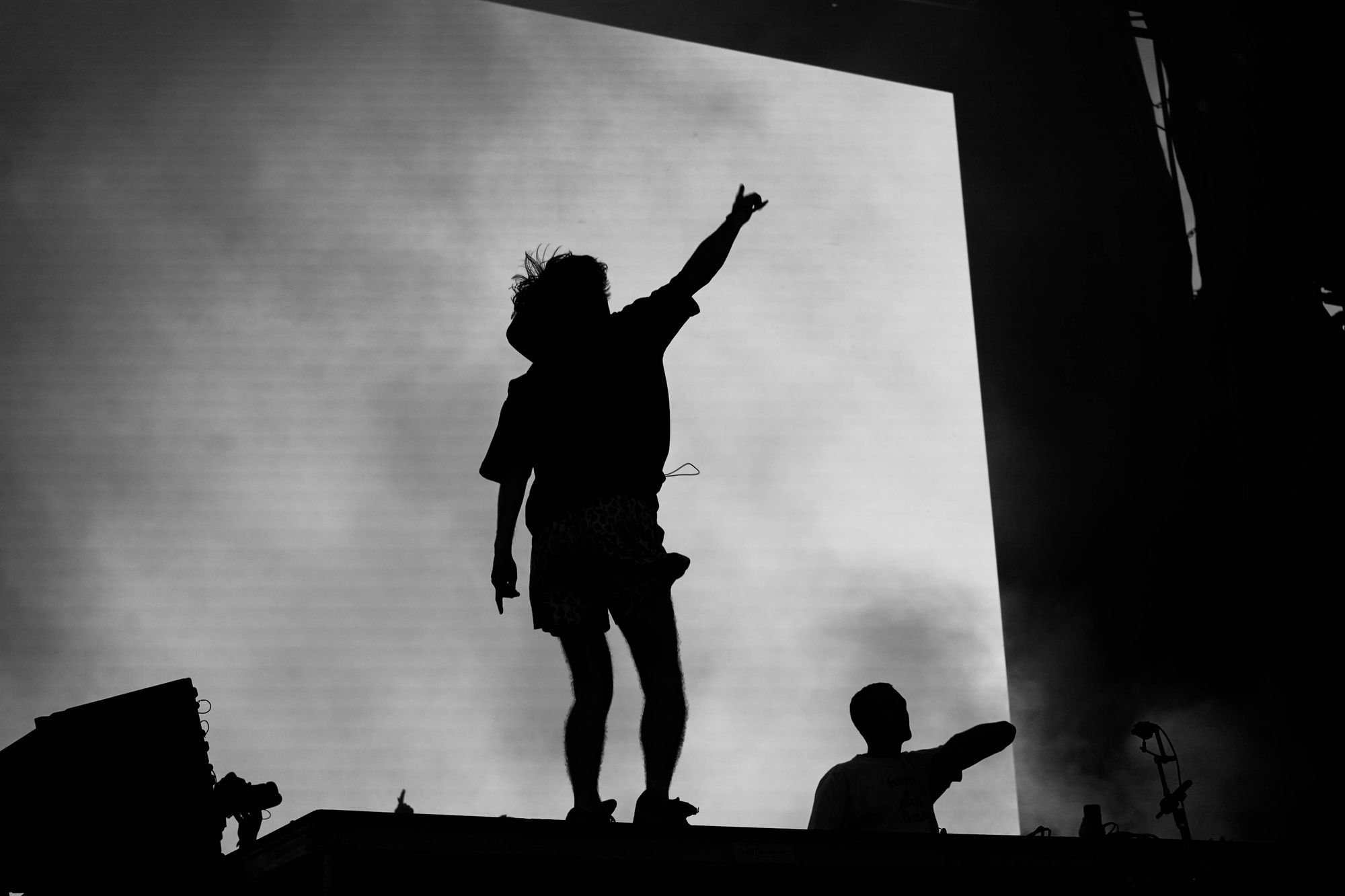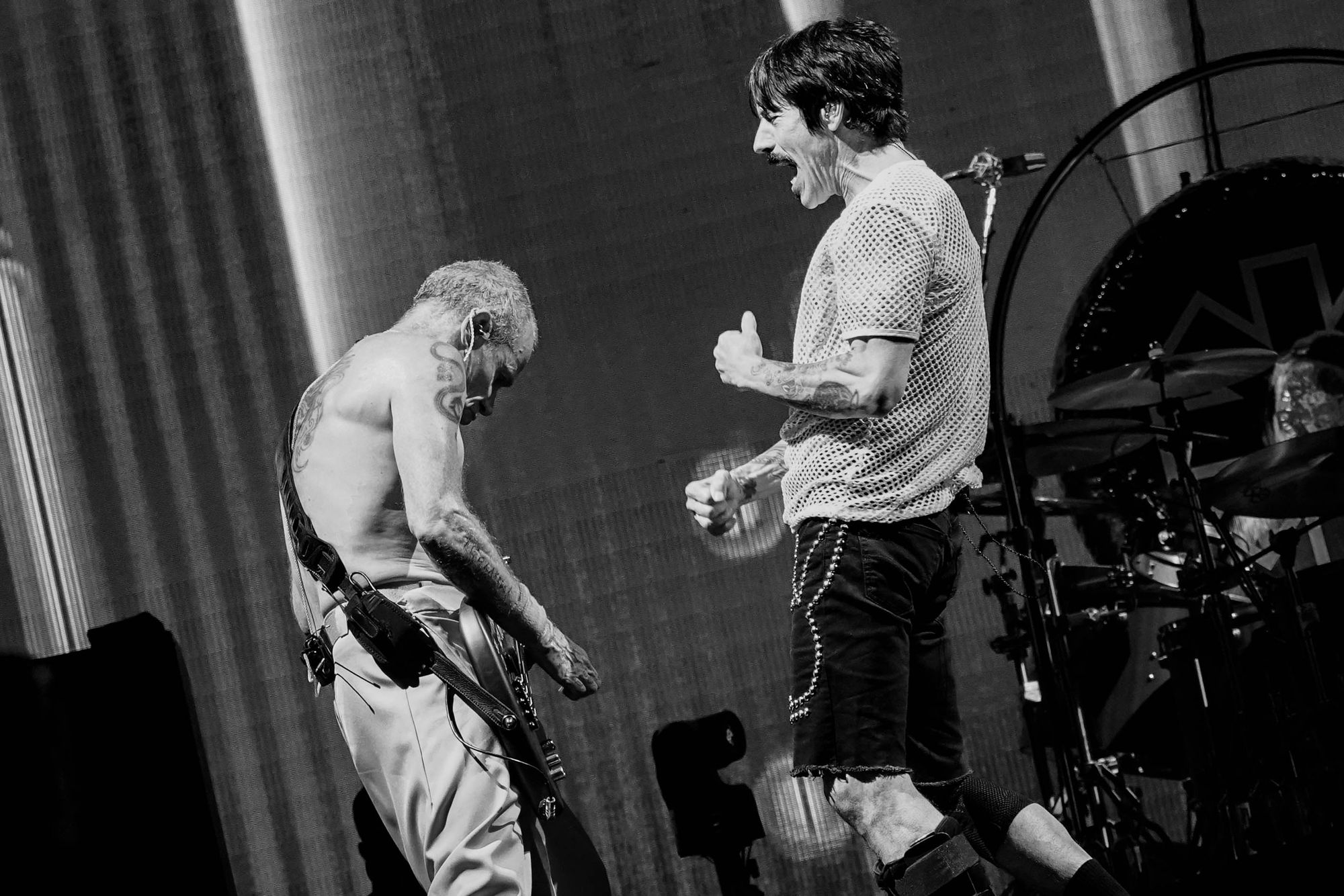 DAY TWO
Going into Day 2, I was even more ready to take on the day. Heading straight to the Surf Stage to watch Flipturn was just what I needed to get my adrenaline pumping for the day. It was also super exciting to watch them play for such a huge crowd, having seen them play a small venue in my home town just a few months ago. Highly Suspect took the stage afterwards keeping the energy up. While I hadn't listened to them before the festival, I can definitely say I'll be adding them to my playlist! I took a small break between sets and relaxed with a cold matcha from one of the local coffee vendors set up on "Boardwalk Bites." It was just the pick me up I needed mid-day. Heading to the Mermaid Stage I caught just a couple songs from Indie artist Daniel Nunnelee before literally running to the Hangout Stage to catch my all time favorite band, COIN. I've always known they could rock a stage, but watching them take the Hangout Stage was next level! I hung around to watch their set, and stuck around after to catch AJR's set. Again another incredibly energetic performance. The band even took the time to recognize some familiar fan faces in the audience and show their appreciation for their support. That was definitely a favorite moment from the weekend. Heading to the Surf Stage once again, I made a point to catch Sabrina Carpenter's set. Let's just say I'm more than glad I did! Sabrina wowed the crowd over and over with some of her top hits like, "Feather" and "Vicious." I took a quick break to refuel between sets and eat some amazing (and huge!) Pizza from Spicy Pie. Drawing the largest crowd I'd seen all weekend, I hung around the Surf Stage a little longer to watch Paramore. From there it was crazy to watch the crowd run from the Paramore set at the Surf Stage to the other side of the festival grounds to watch SZA on the Hangout Stage. SZA fans are devoted, let me tell you! Talking with some fans on the barricade, they had been waiting since 9:30 am to get a front row spot for the performance. Having her entire current tour stage set up, SZA did not disappoint, and ended day 2 with a bang.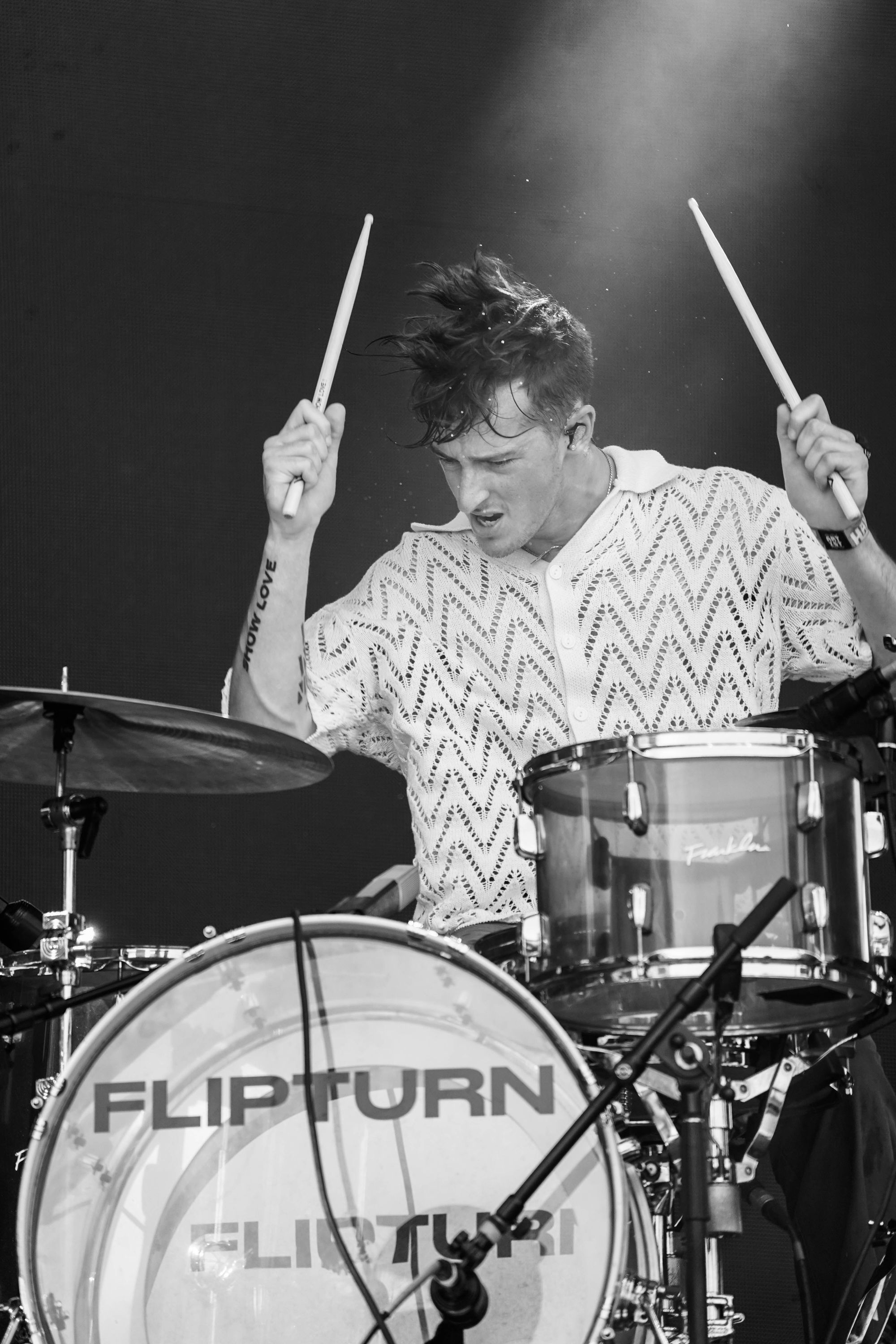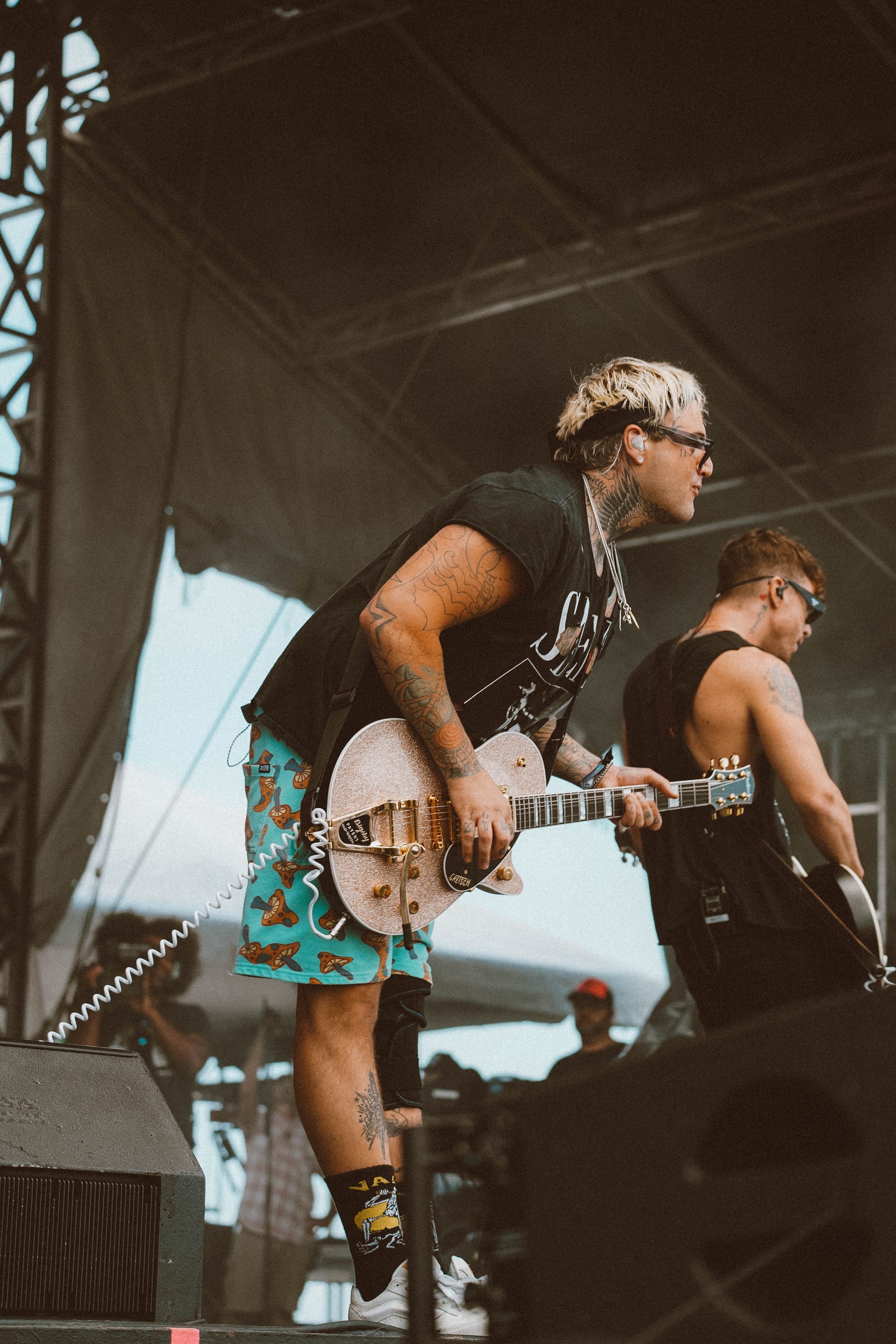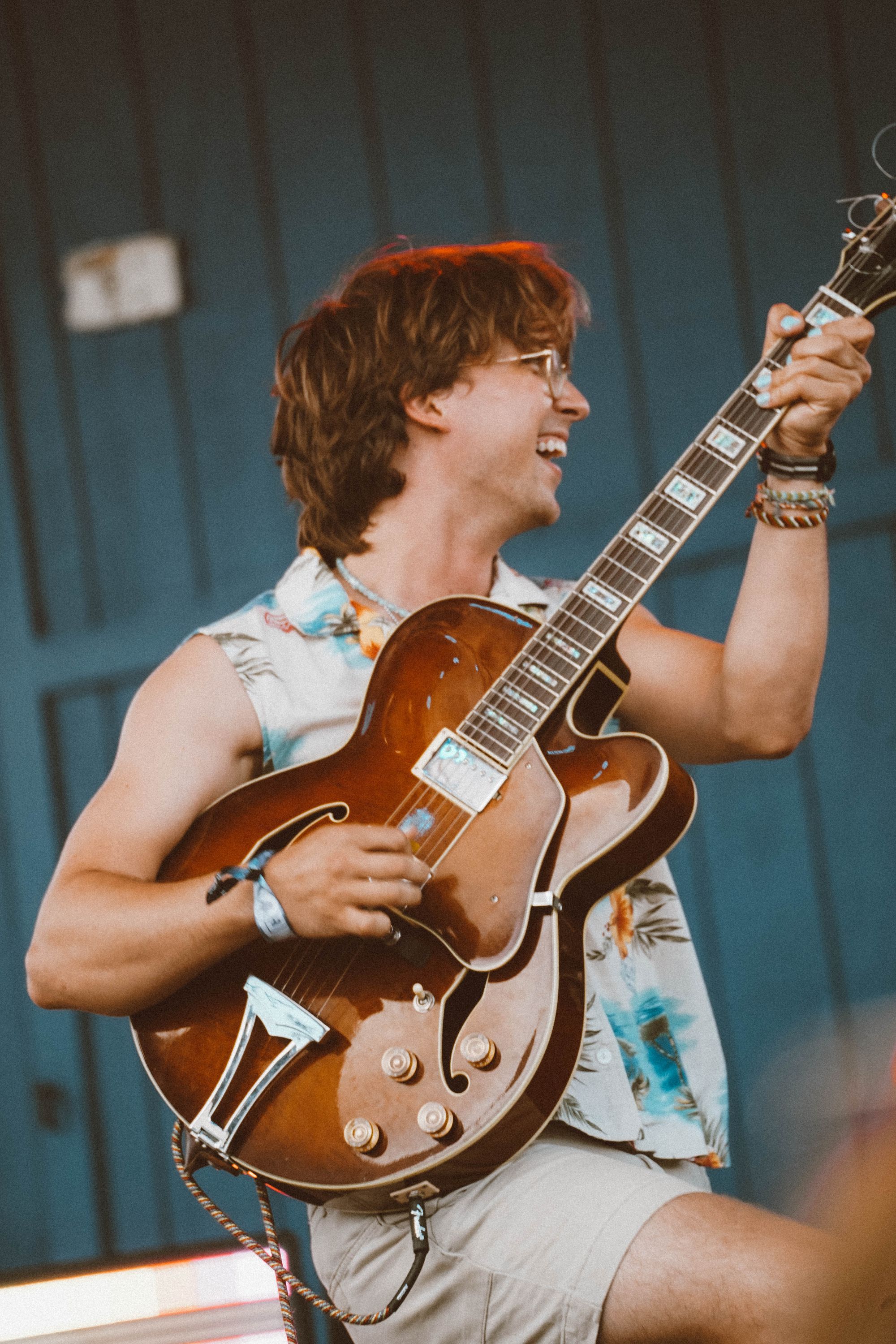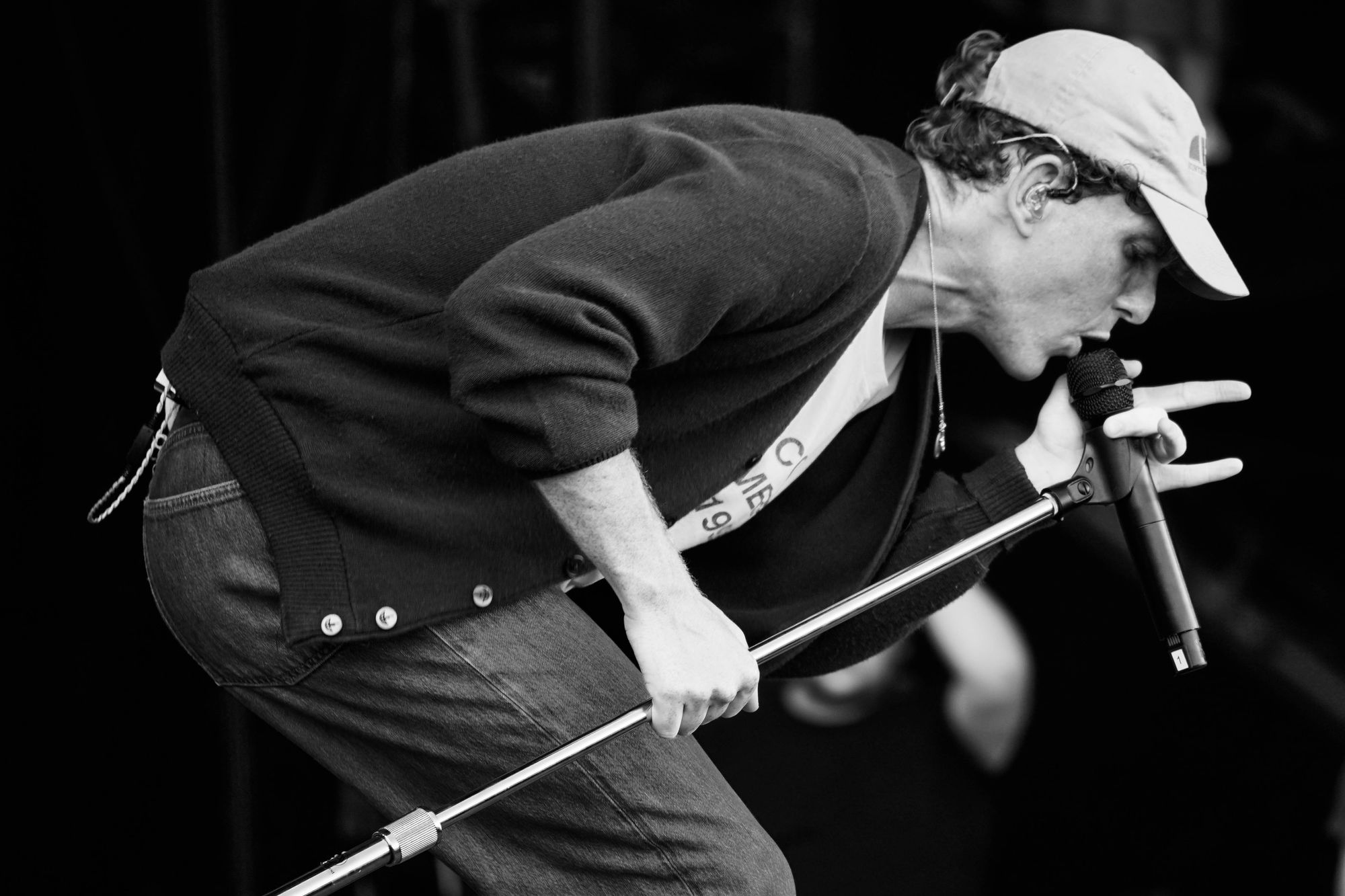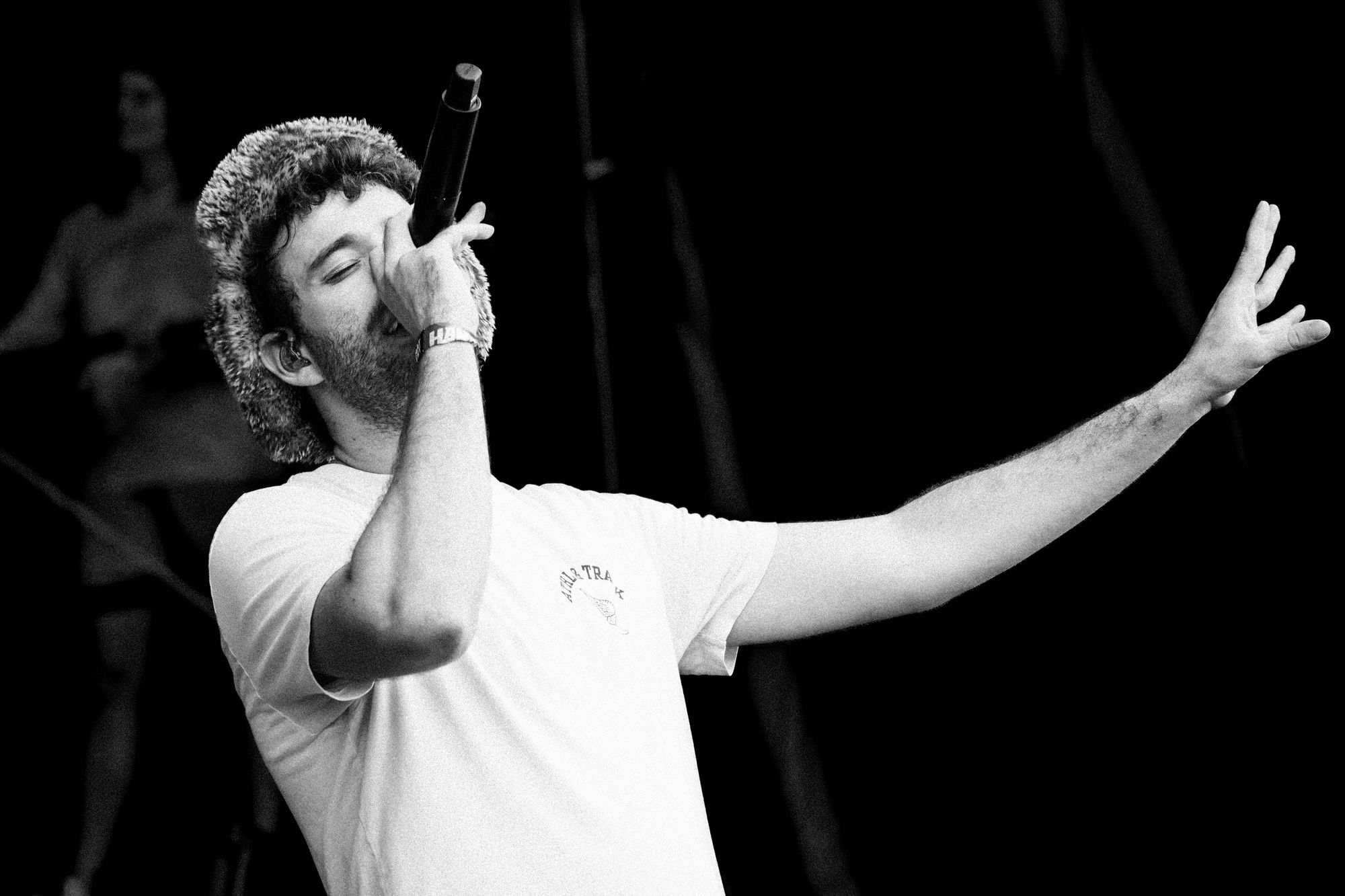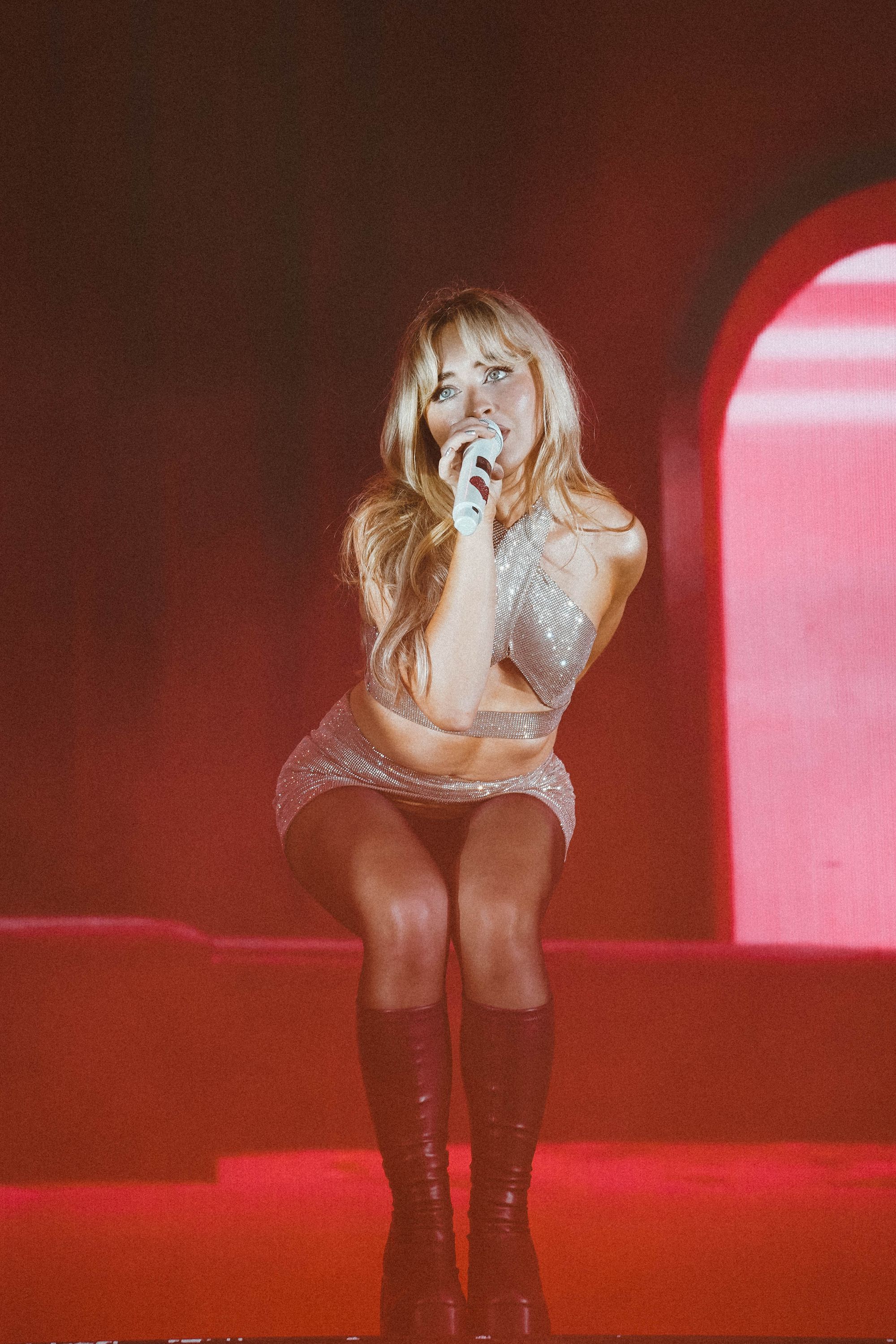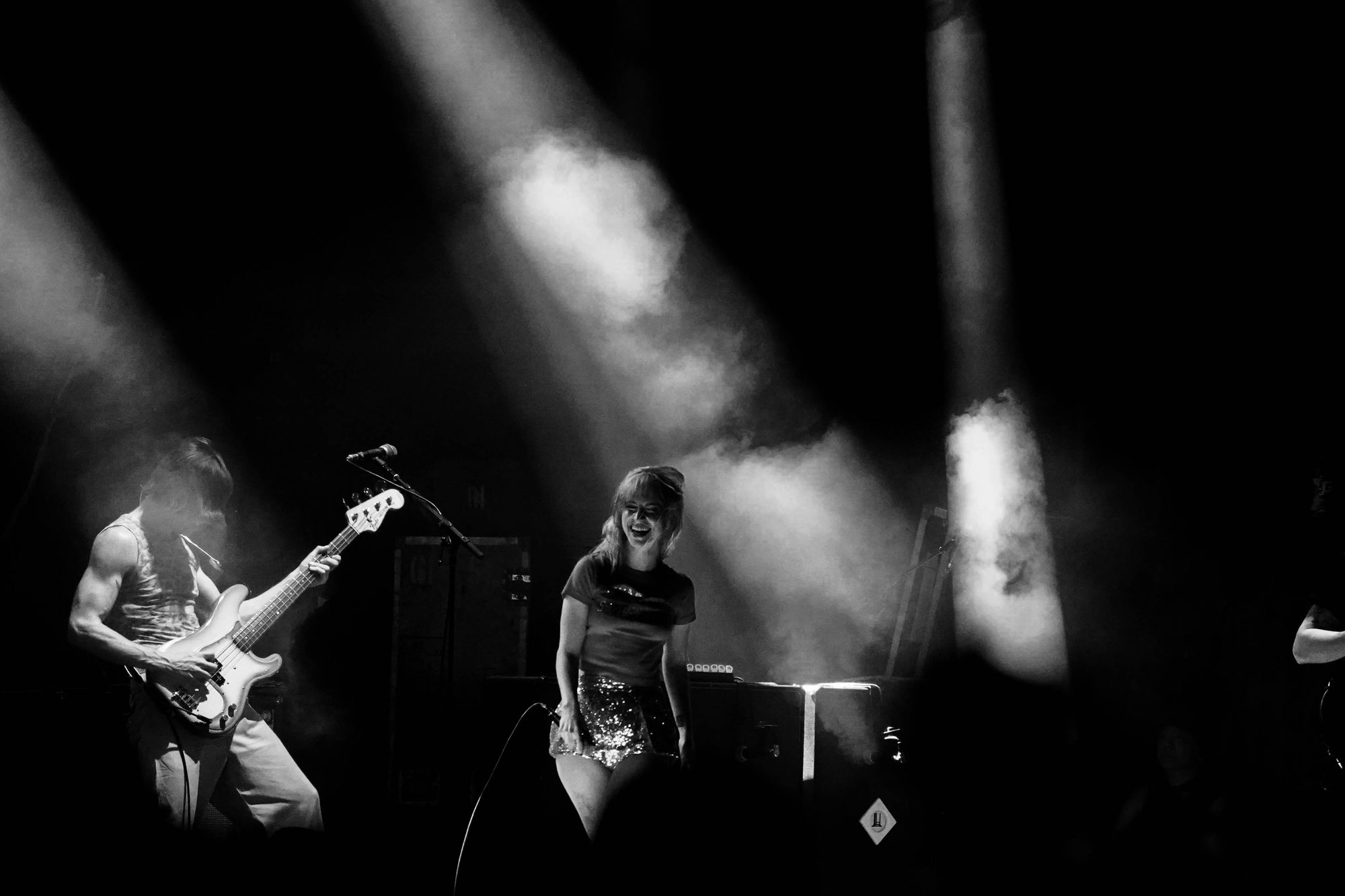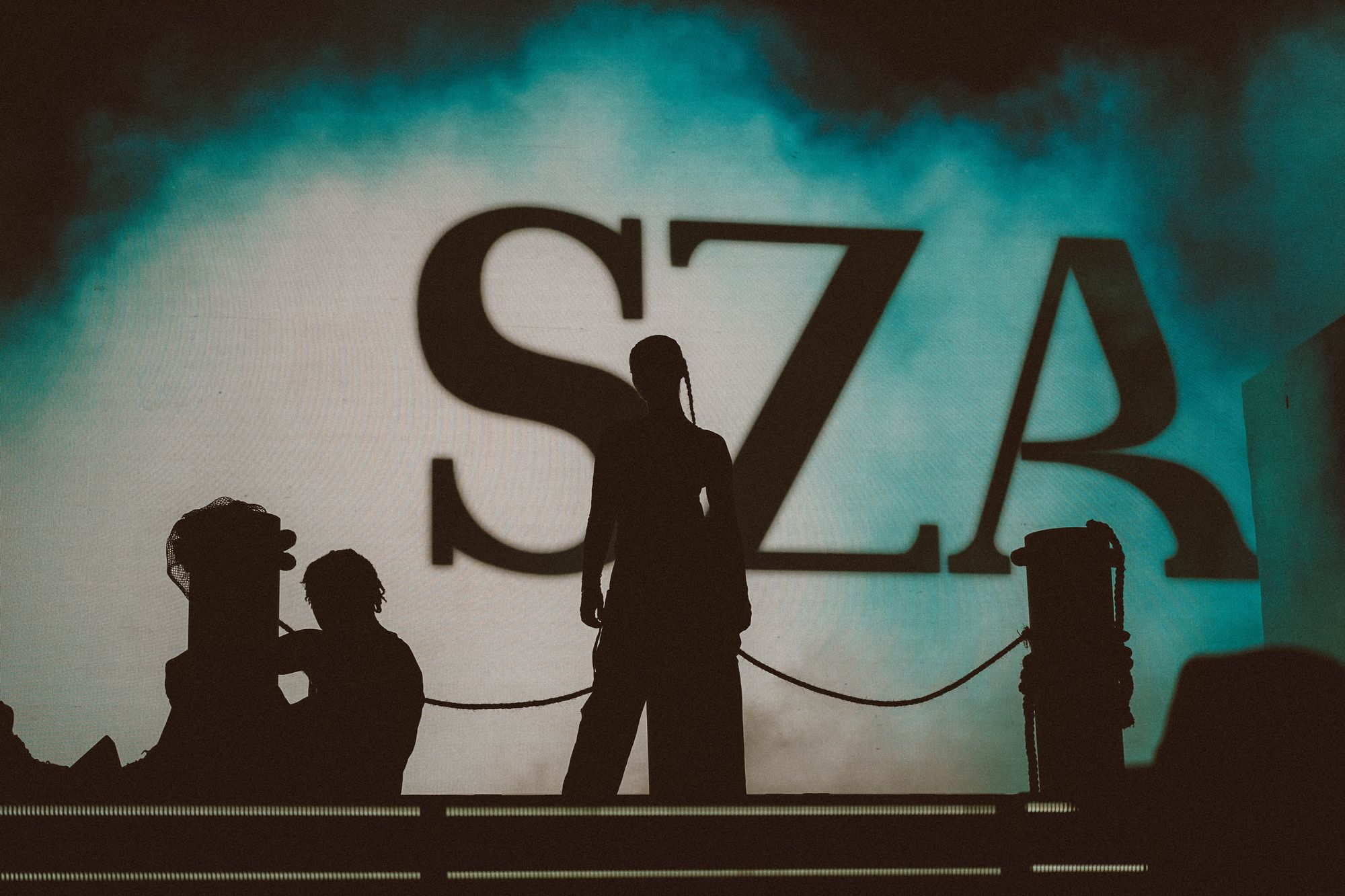 DAY THREE
Day 3 was bittersweet. I was definitely exhausted but was also wishing it would never end! Starting out the day I caught a bit of Beach Weather's set on the Hangout Stage, before heading to smooch-a-pooch for some relaxation. Getting to love on some shelter puppies was another great pick me up for the last day. I must say I was super tempted to adopt the puppy I held named Mississippi. Heading back over the Hangout Stage I watched Yung Gravy hype up the crowd with songs like, "oops!" and "Mr. Clean." Up next on Surf Stage was Noah Kahan, a definite fan favorite of the weekend. Having seen Noah perform just a few short months ago, it was definitely exciting to see him play a larger stage, and hear the hundreds of fans singing his songs back to him. Sticking around for a few songs, I then ran back over to the Hangout Stage to catch another personal favorite band, The Backseat Lovers. This was another unbelievable performance that quickly became a favorite for the weekend. Definitely one of the loudest crowds singing when it came to their popular song, "Kilby Girl." I made it just in time to catch Mayday Parade at the Boom Stage, for a change of pace for day 3. Another super fun and exciting performance with TONS of energy. Stopping to refuel for dinner again, I have to admit that I opted for pizza yet again, it was just too good! Heading back to the media tent to hydrate and chat with some other photographers, my exhaustion really started to kick in. Despite the exhaustion, I headed over to catch The Kid Laroi on the Hangout stage, and it quickly became my favorite performance of the weekend. I was pleasantly surprised as I don't know too much of his music, but it was just such an exciting and energetic performance! I think singing and dancing to "Stay" will always be a core memory for me. As I got ready to end the weekend, I took the time to talk with other photographers and relax before heading to the last set, Calvin Harris. The vibes for his set were absolutely immaculate. Fireworks, pyro, smoke, and tons of dancing left me reliving the weekend over in my mind, and wishing it would never end.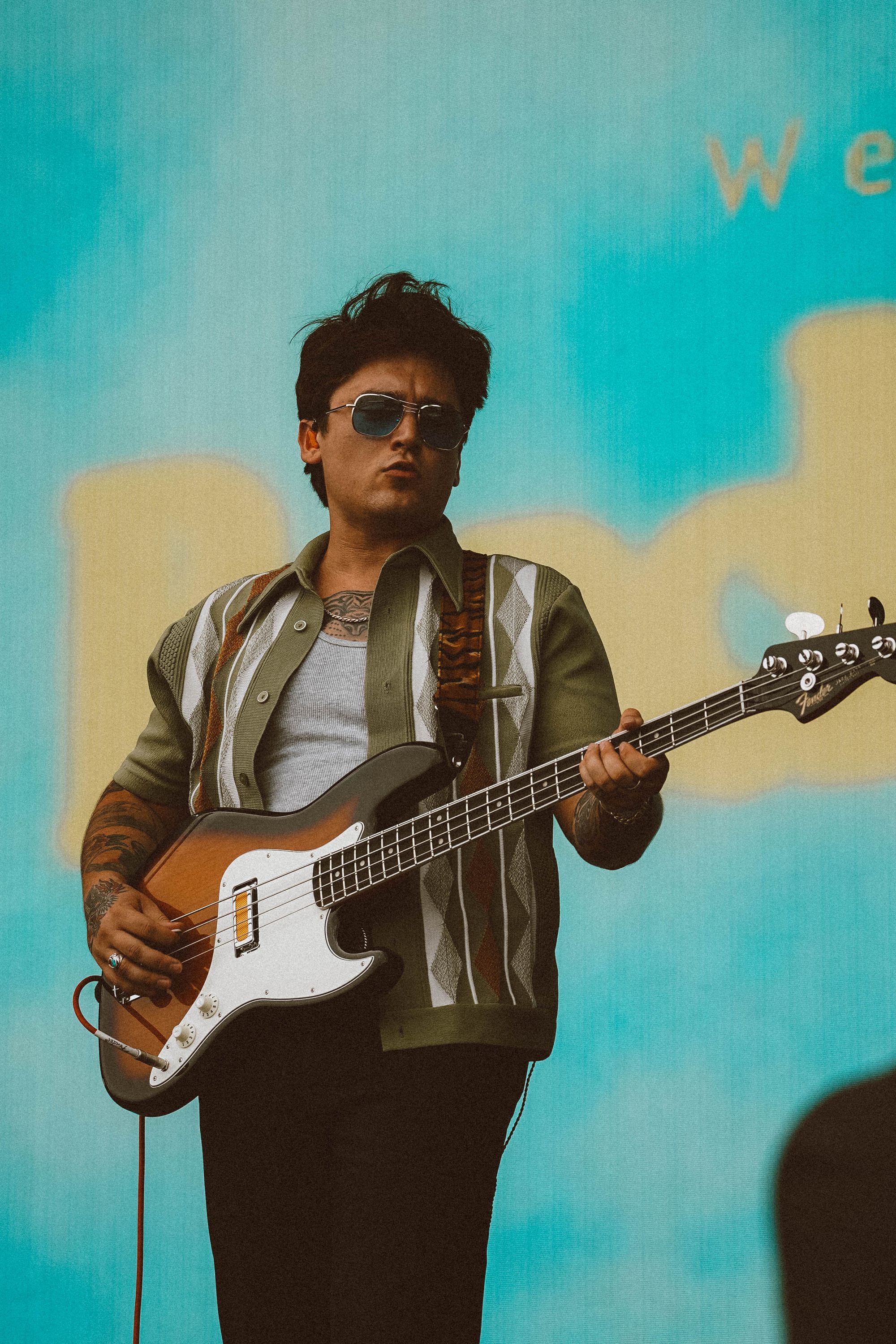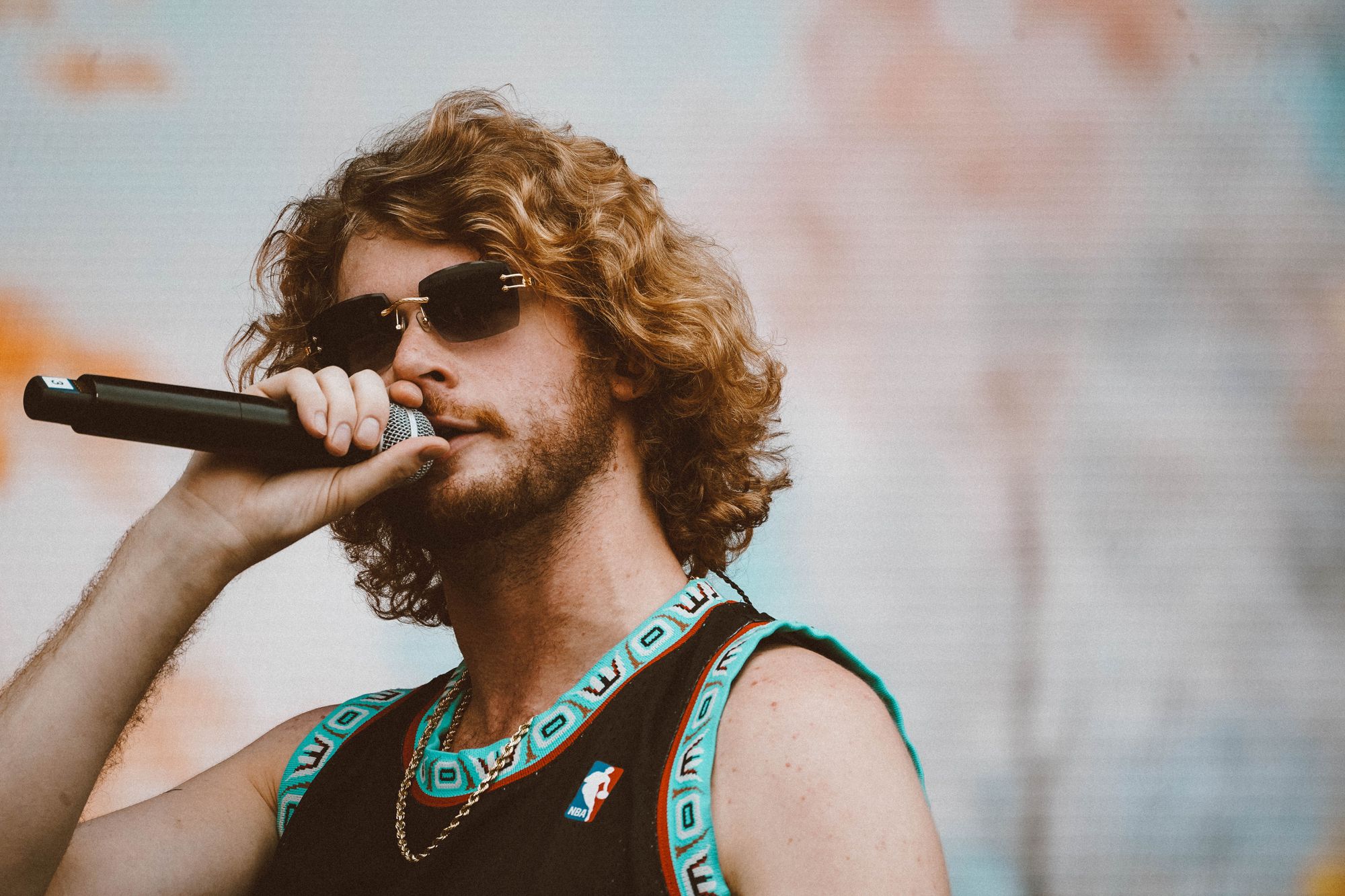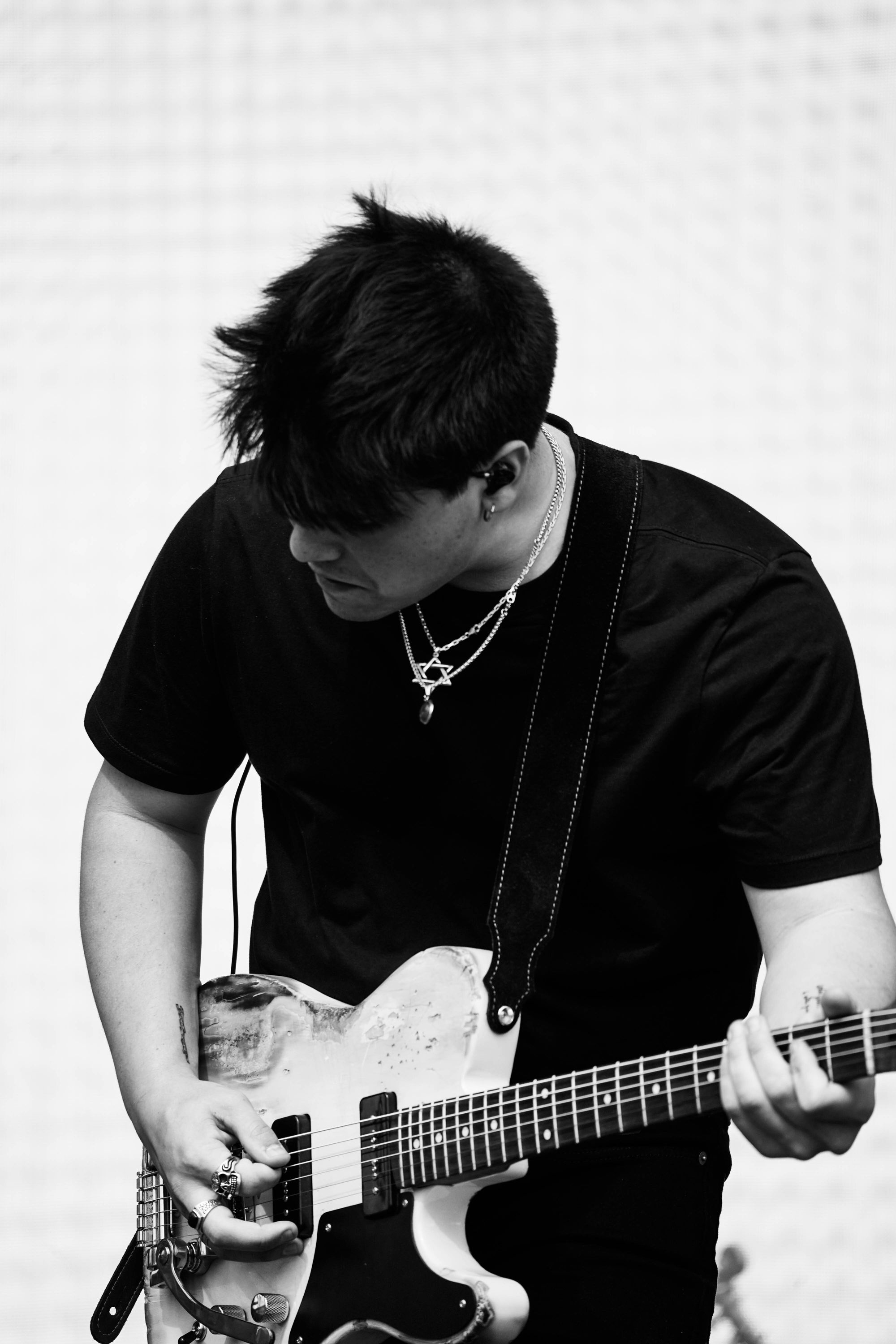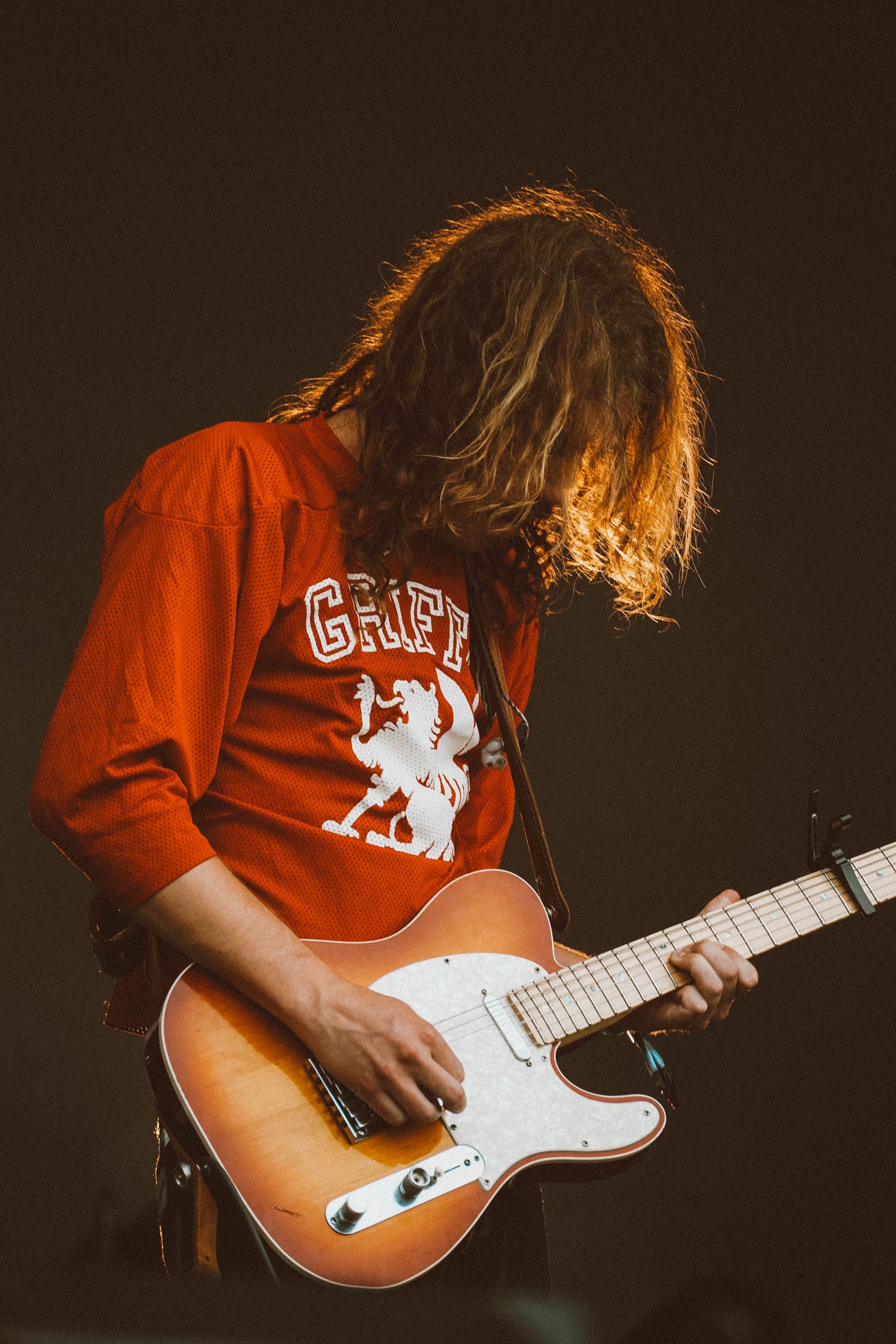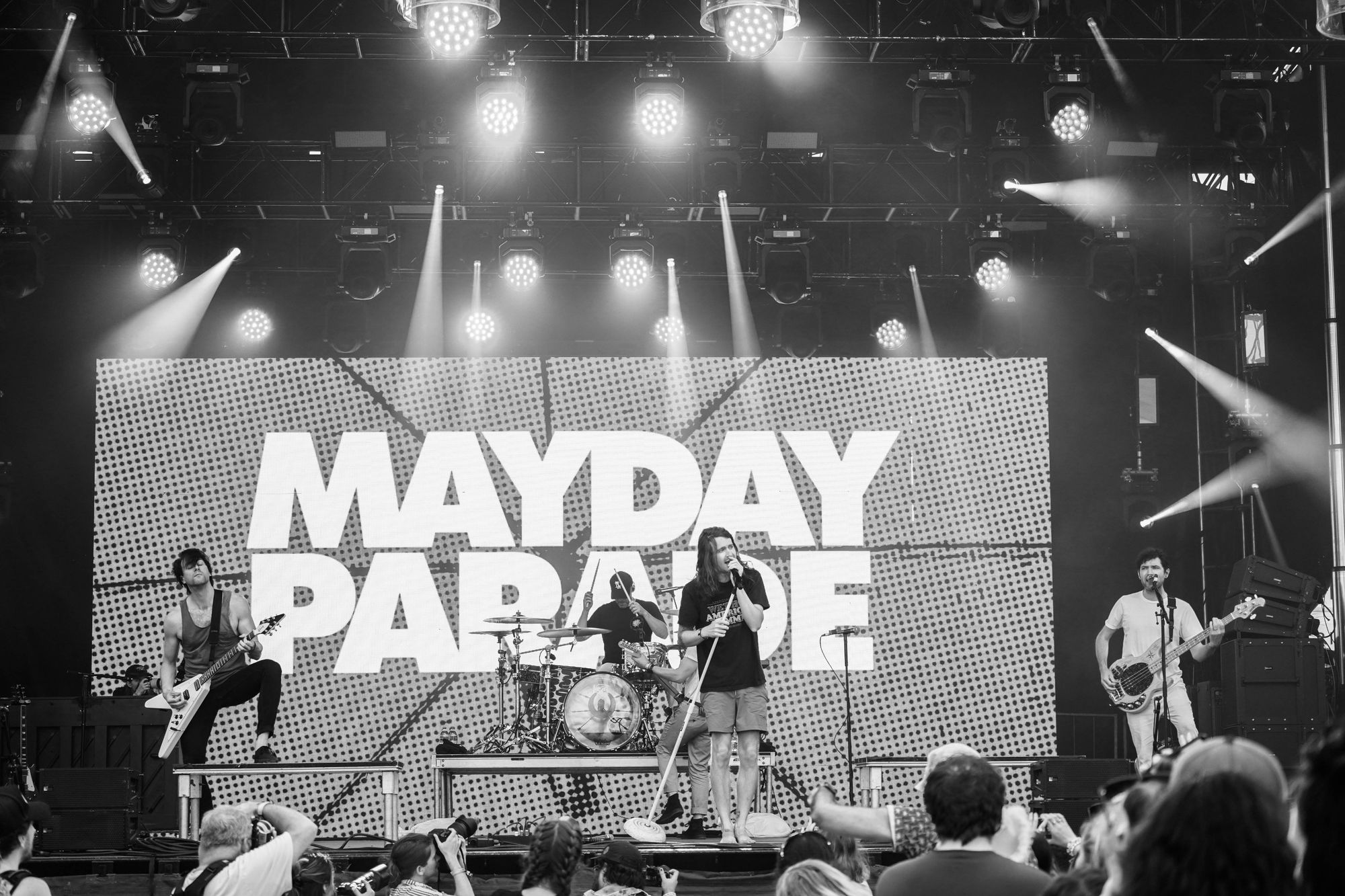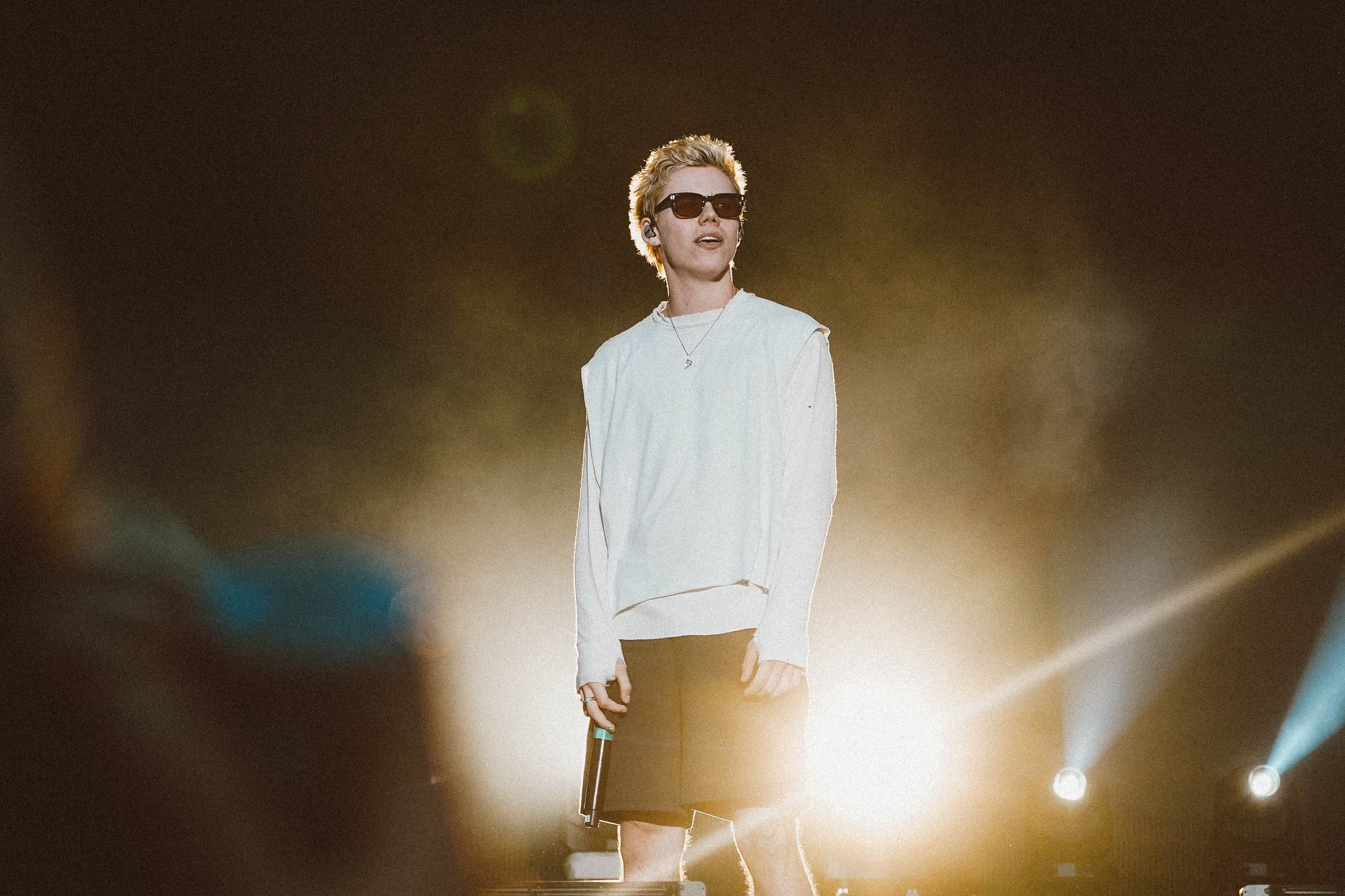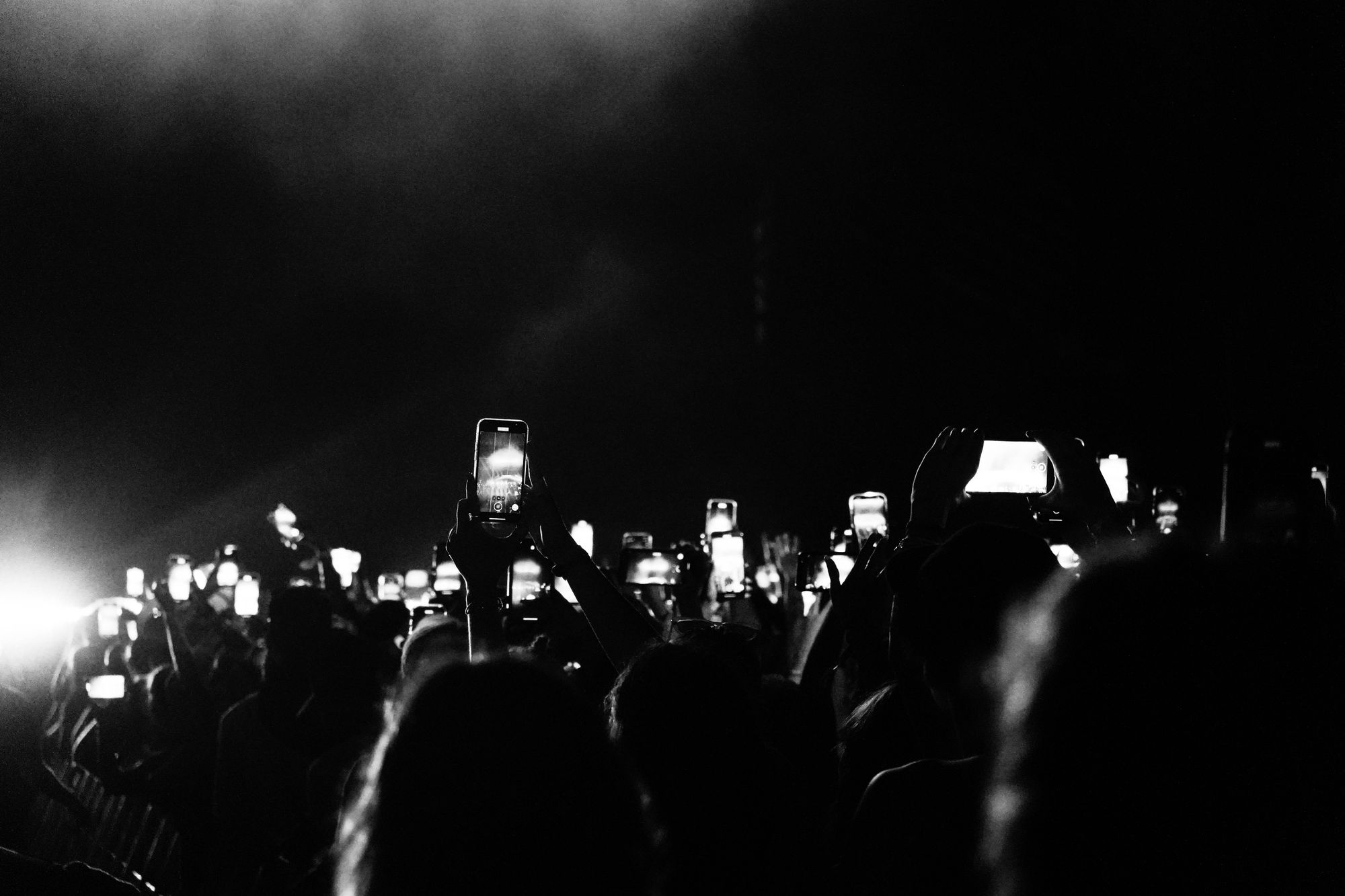 Unfortunately all good things must end, but I can't wait to hopefully attend Hangout again next year! Looking back on my weekend at Hangout, I don't think I could pick a favorite day, since each day there was always an artist I loved to look forward to. Hangout is a place to meet new people and try new things. A place to be pushed outside your comfort zone and, truthfully, bask in some Alabama heat! But most of all Hangout Festival is the place to make core memories that you'll cherish for the rest of your life. Thank you so much Hangout Festival 2023 for having us <3