by Chloe Sarmiento
On a warm summer night in Seattle, fans of Joey Bada$$ lined up with anticipation to see the 27-year-old native New York City rapper on their 1999-2000 tour. To those unaware of Joey Bada$$'s music, it can best be described as 90s influenced hip-hop with hints of west coast rap.
First opening the stage was Capella Grey and his entourage. A friend of Grey's first came onto stage and since I had never seen Capella Grey prior, I mistook him for the main opener. I ended up taking about a hundred photos of a guy who wasn't even the actual opener. You could visibly see the confusion on my face when the guy I mistook on stage announced "Y'all better welcome Capella Grey to the stage!" Brushing off my own confusion, I took in the openers music and tried to get into it, but failed. This, however, is not to say that Grey is a bad performer. Grey hyped up the crowd and got the building shaking, which is what openers are for. Overall, I found myself wanting the opener to end as I anxiously waited for the headliner to come on.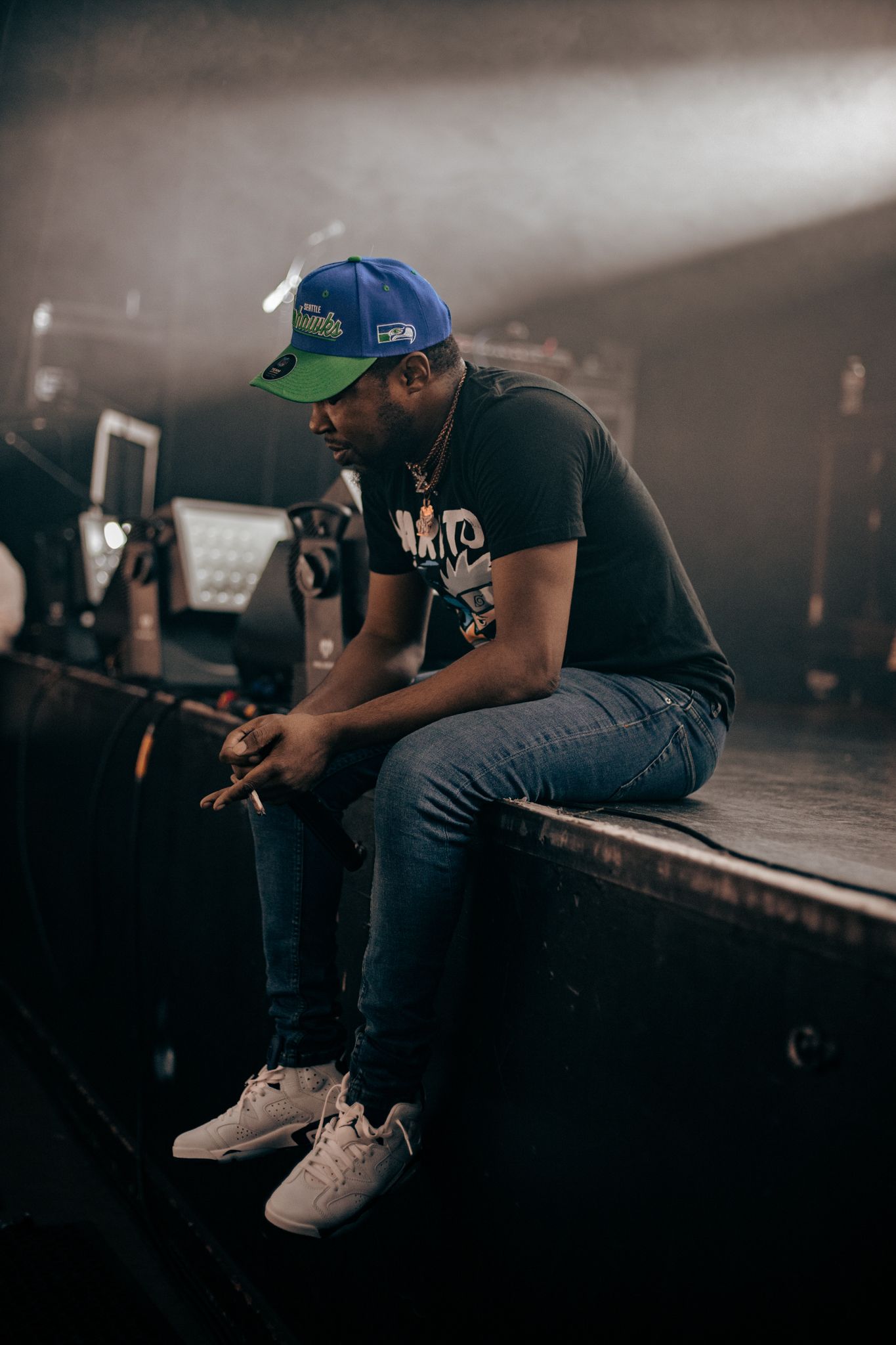 After me anxiously checking my watch every few minutes, the star himself, Joey Bada$$, came on stage facing the sold out crowd of about 2,000 fans.
It just so happened that Joey Bada$$'s latest album, after a wait of five long years, dropped during the concert. Throughout the night, the rapper referenced his newest studio album, "2000." Notably, the performer mentioned something along the lines of always remembering this night in Seattle when thinking about his album. While mentioning his new pieces, Joey Bada$$ payed homage to his old songs that brought him up to where he is today- These songs included Temptation, Love Is Only a Feeling, Devastated, and more.
Something that Joey Bada$$ does so well is remind hip-hop lovers, why they have such passion for the genre. As someone who grew up listening to Joey Bada$$, his charm and talent continue to shine through as timeless.
When artists constantly ask the crowd if they're having a good time, it shows how the performer actually wants fans to enjoy themselves and be free of what worries lie outside of the show. Joey Bada$$ continued to check-in with the crowd and also regularly applauded the crowd for their high energy.
There are countless long and excessive words I could use to describe this night, but to simmer it all down- This night was fun. The music was of course enjoyable, but the crowds energy carried the performance to another level.
I can't say that I keep up with Joey Bada$$ as much as I used to in my youth, but needless to say, this concert prompted me to go home and remember to play my "ALL-AMERIKKKAN BADA$$" vinyl on repeat as I write this article.
BUY TICKETS FOR THE 1999-2000 TOUR: https://www.joeybadass.com/tour/