by Christy Peterson
This phenomenal show was put together by the multi-talented Rachel Pappalardo as the first show she has booked under Zardas Booking. It was held at G.Pazz Music Hall in Durham, NC with the help of Matthew Gonzalez, who also ran the sound. The show featured some of North Carolina's most talented acts: Echonest, out of Raleigh; Escape Velocity, out of Wilmington; Death of a Tyrant, out of Clayton; and Krosis out of Raleigh. This show was an epic return for Krosis, whose last live show was before COVID in 2020. Krosis was performing with their new drummer, Nathan Andrew, for the first time since they announced his presence in 2021. They were also debuting a new vocalist, who will remain unannounced currently; however, they gave permission to post photos. So if you know who it is from pictures, you're in for a treat!
---
ECHONEST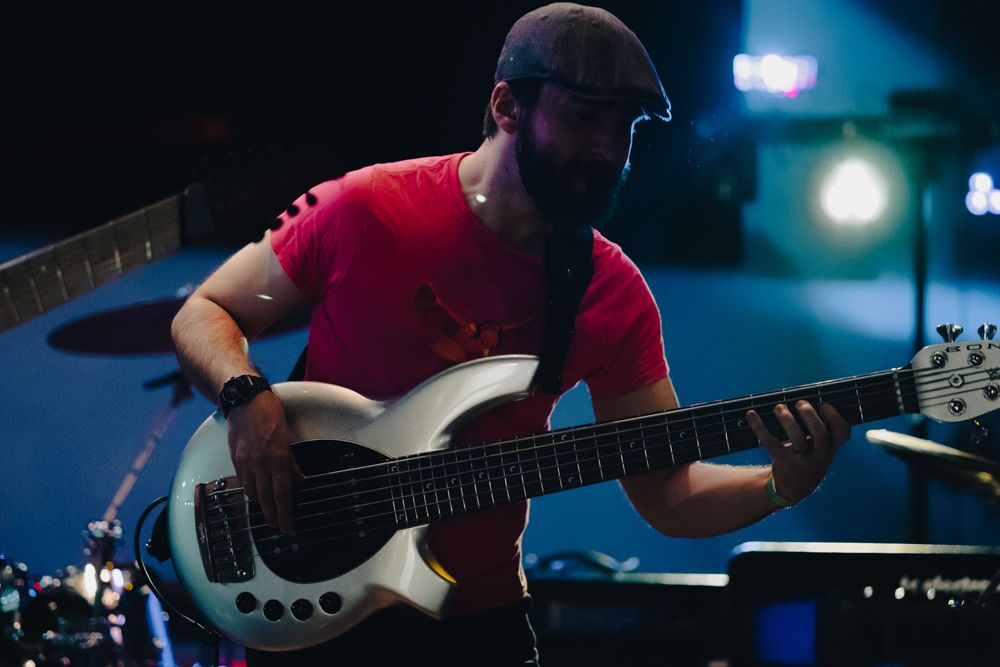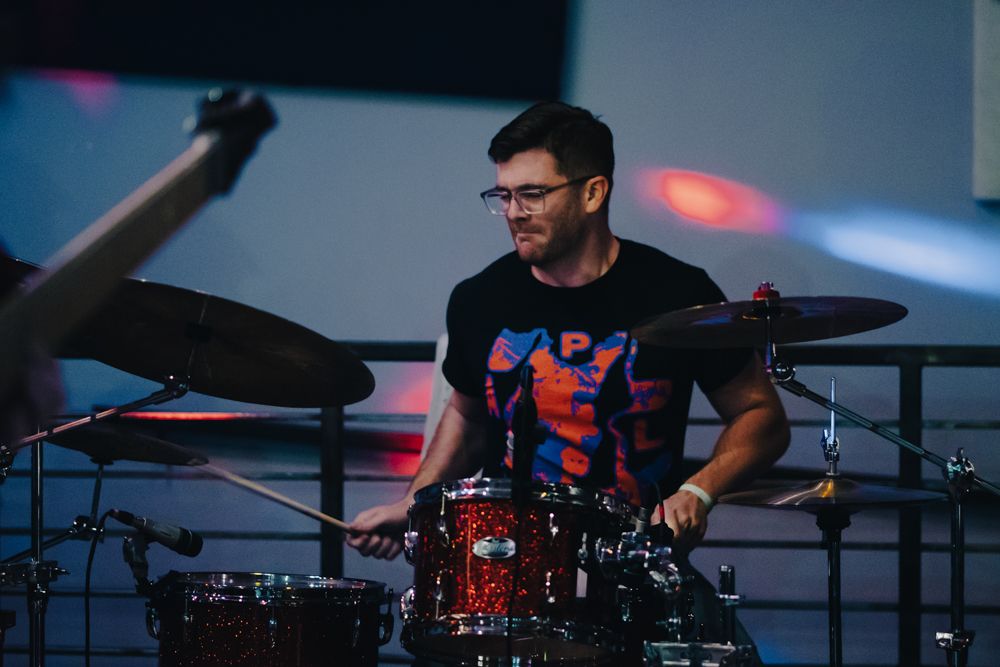 Starting out the evening was the jazzy trio, Echonest. Echonest is an incredible gem hailing from Raleigh, NC. The band consists of Warren Sharp on guitar, Keith Lewis on bass and keys, and Mike Larmardo on drums. They are an instrumental act that incorporates prog and jazz elements. Their performance is always entrancing. They even added in some more aggressive tones than usual to match the energy for some of the other acts on this bill. They debuted an unreleased song, titled "Be Still" which featured vocals for the first time ever. Needless to say, these guys left expectations for the remaining acts at an all time high.

If you would like to see Echonest perform for yourself, they are playing again with Escape Velocity on a small run: February 23rd in Wilmington at Varnish Night Club, the 24th at Local 506 in Chapel Hill, and on the 25th in Sanford. You are missing out if you haven't caught these two bands live!
---
ESCAPE VELOCITY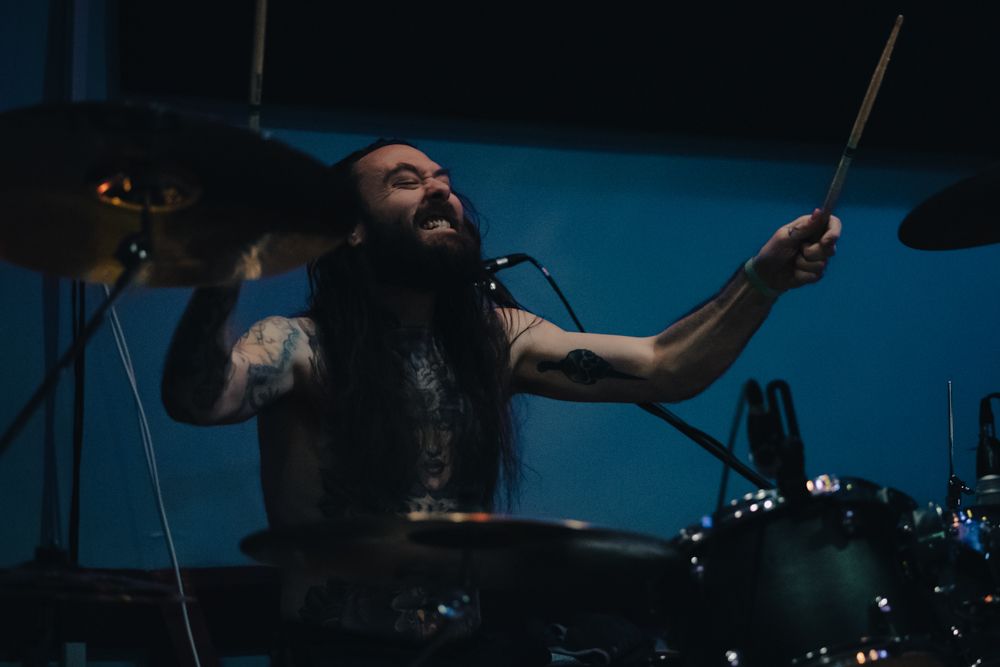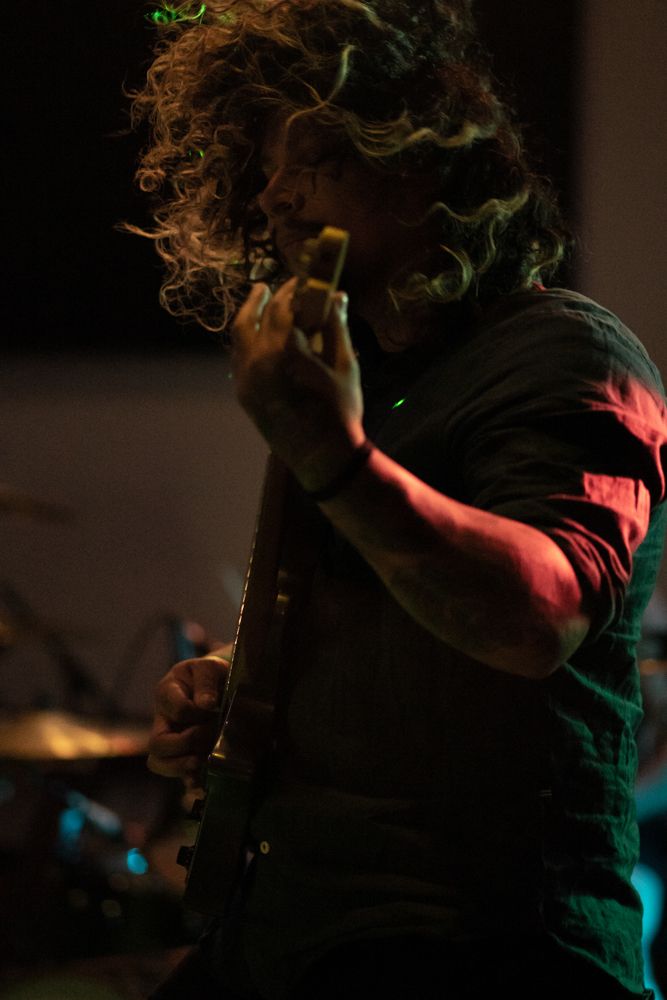 The next act to take the stage was Escape Velocity from Wilmington, NC. They were probably the least known band in this area to play on this bill, but they did not let that intimidate them from turning G. Pazz's stage into their home for their set! Escape Velocity consists of Alex Lewis on drums, Brian Vasquez on guitar, and Paul Baker on bass. They are also an instrumental band. Something about the way they balance progressive, smooth jams with heavy riffs in a perfect ebb and flow keeps the crowd captivated and wanting more every time. Again, if you have not seen this band perform, you are doing yourself an extreme disservice!
---
DEATH OF A TYRANT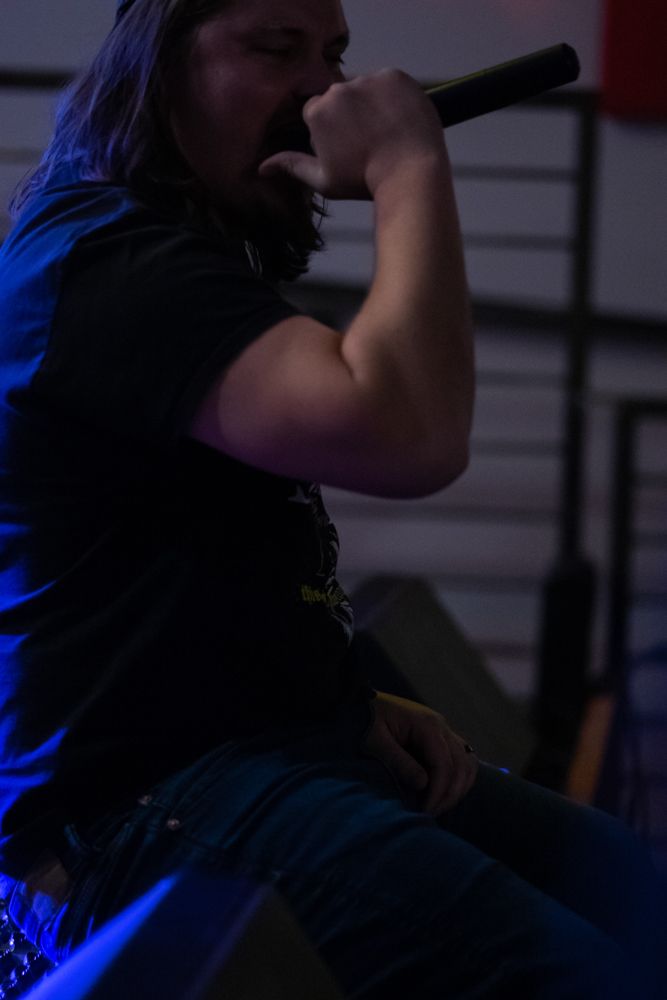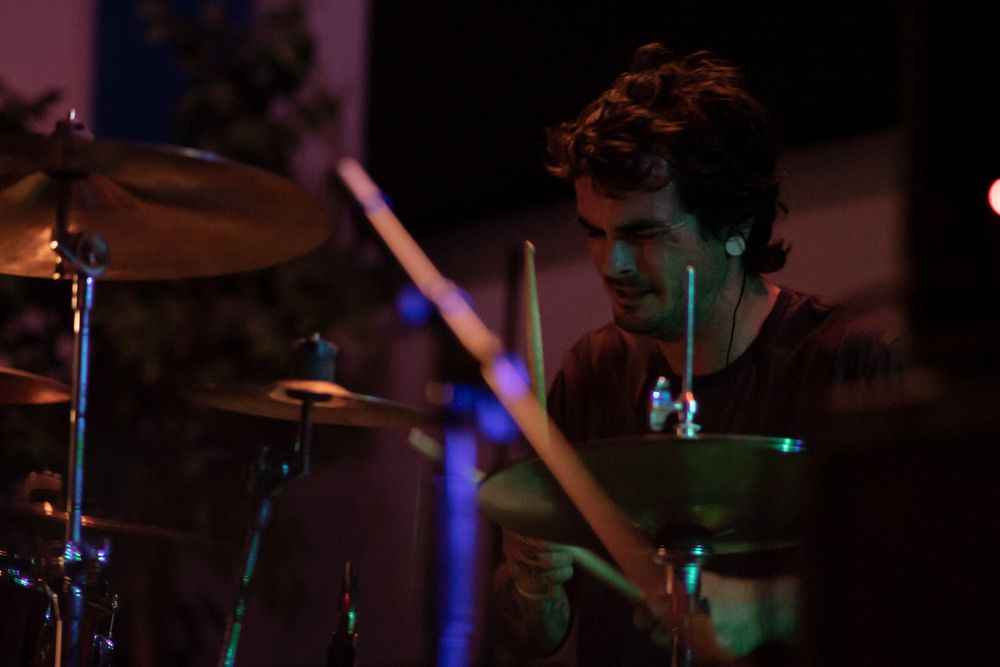 This next act is definitely no stranger to the area. Death of a Tyrant has been around for many years, and always brings the heat with their energy and aggressive riffs. Coming from the Clayton area, these southern boys always bring hospitality to the stage by engaging the crowd with nonstop jokes, and with friendly moshing. The band consists of Cody Fitzgerald on vocals, Jamie McGee and John Barrett on guitars, Adam Shelp on bass, and Robert Meikle on drums. Listening to them perform is like being slapped in the face, and when their set is over, you don't even know what hit you. Cody always makes the crowd feel welcome with his comedic hecklings, including calling out Rachel for making them have to perform after Echonest and Escape Velocity because, "those guys were so good, and we suck!" Which is definitely a lie, all three bands are phenomenal, and a treat to watch perform. They ended their set with the crowd favorite, "CFN", which is a wholesome song about killing with family and friends.

Death of a Tyrant has recently put out a new song called "Hallowed". If you hadn't guessed, is about killing. You can check it out in the video below!
---
KROSIS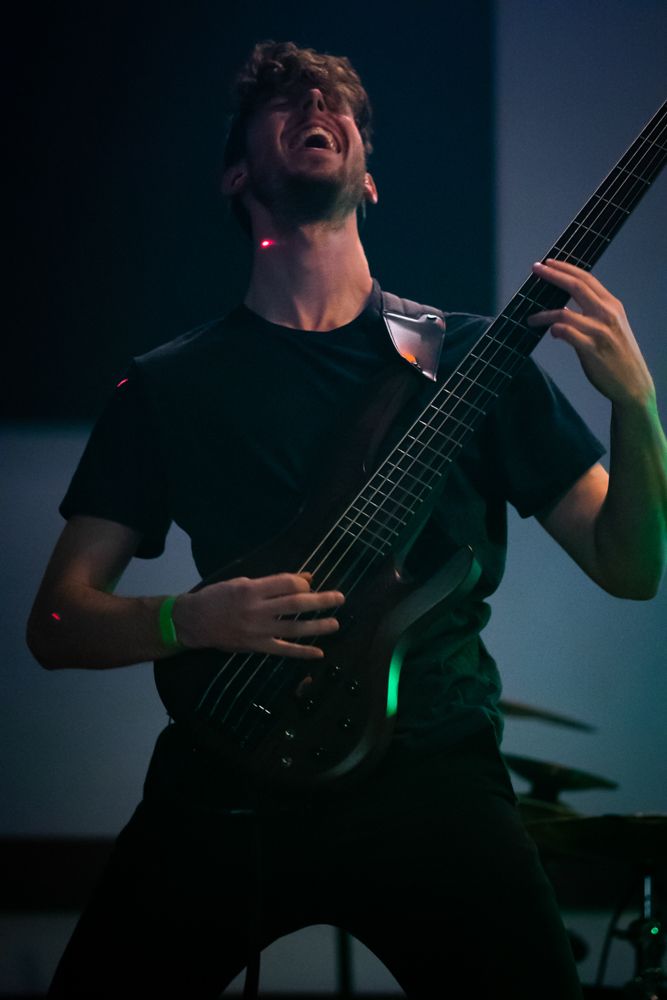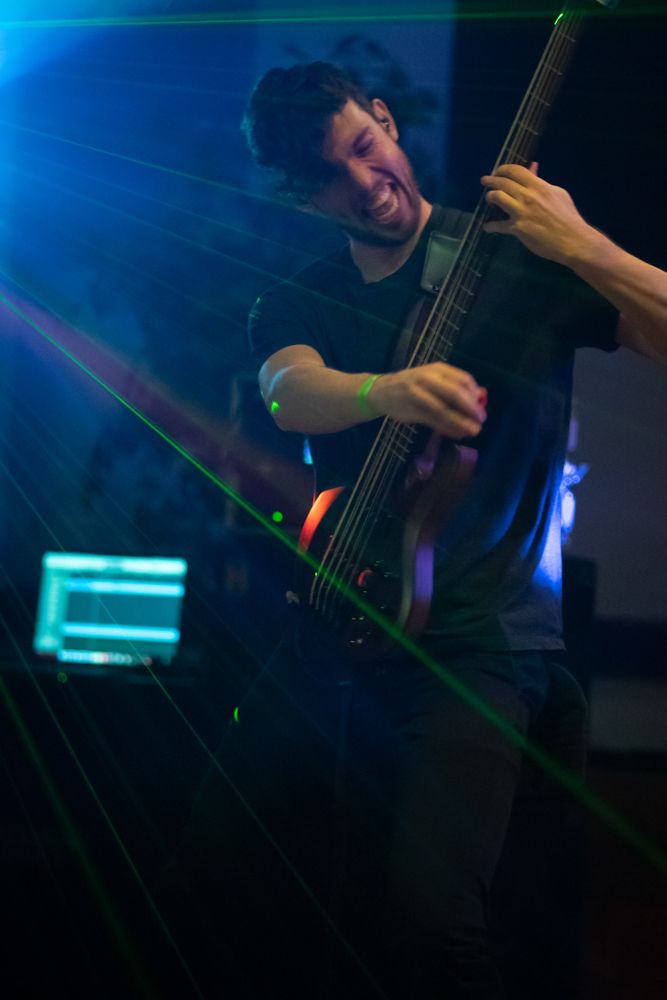 Last, but absolutely not least, Krosis took the stage. Krosis is a progressive technical death metal band from Raleigh, NC. For this show, they brought all the atmosphere and groovy riffs just like they always used to, and more. It was truly a pleasure getting to see these guys finally perform again after all these years. The band consists of Adam Thiessen and Brandon Scurlark on guitars, Brian Krahe on bass, Nathan Andrew on drums, and they have a new, still unannounced vocalist. They performed some of their fan favorites, but also graced us with performing a lot from their album, E.V.I.L, that came out last year. They finished off the night with "To Persist or Adhere" as their encore, which was a surprise since many were expecting them to play "Feed". Regardless, fans did not leave disappointed!

If you would like to catch Krosis perform again, they are playing at The Pourhouse in Raleigh on March 11th, and at The Milestone in Charlotte with Gorod on April 14th!
All in all, this show was incredible and it was so wonderful to see so many talented local acts come together and perform in one room!