The first act to take the stage was Post Profit, a band from Texas. These guys came out swinging, rocking through a 30 minute set that certainly got the crowd moving. With just one full-length album, the band has managed to capture the attention of many people, their fan base growing with every show. Their new single, "Cancer Culture" has already been making waves on the radio and release charts. With breathtaking performances like this, and new releases coming out, these guys are only going up.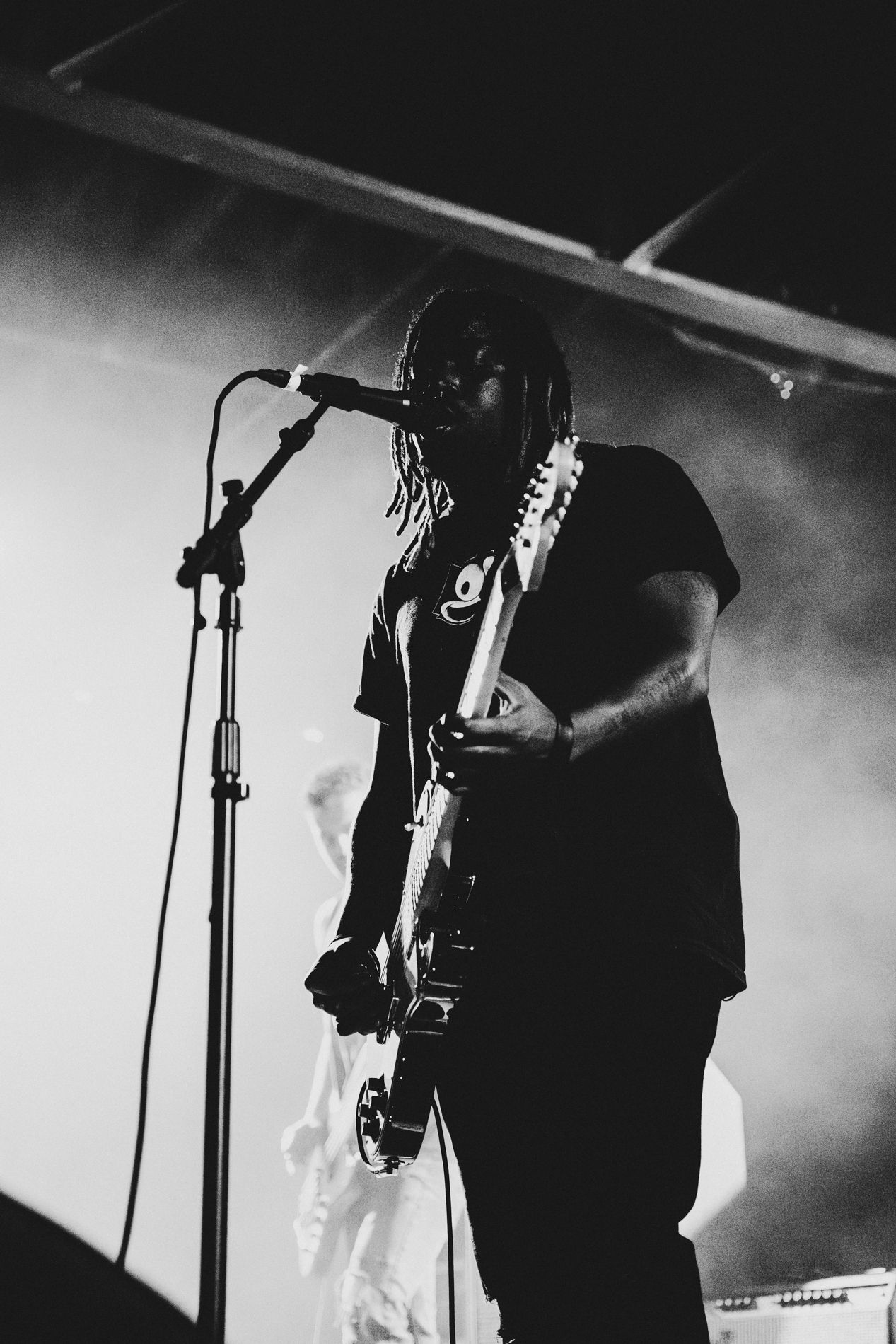 ---
Next up was Hyro the Hero, a metal/rap act also from Texas. Hyro came out swinging, sprinting from one side of the stage to the other, demanding the crowds attention. His powerful lyrics, combined with high-energy performances, have earned him a dedicated following. He's been compared to a modern-day fusion of Rage Against the Machine and Public Enemy, blending social commentary with hard riffs and heavy screams. I am certain that many attendees, who might have been unfamiliar with Hyro's music before the concert, left as new fans (myself included).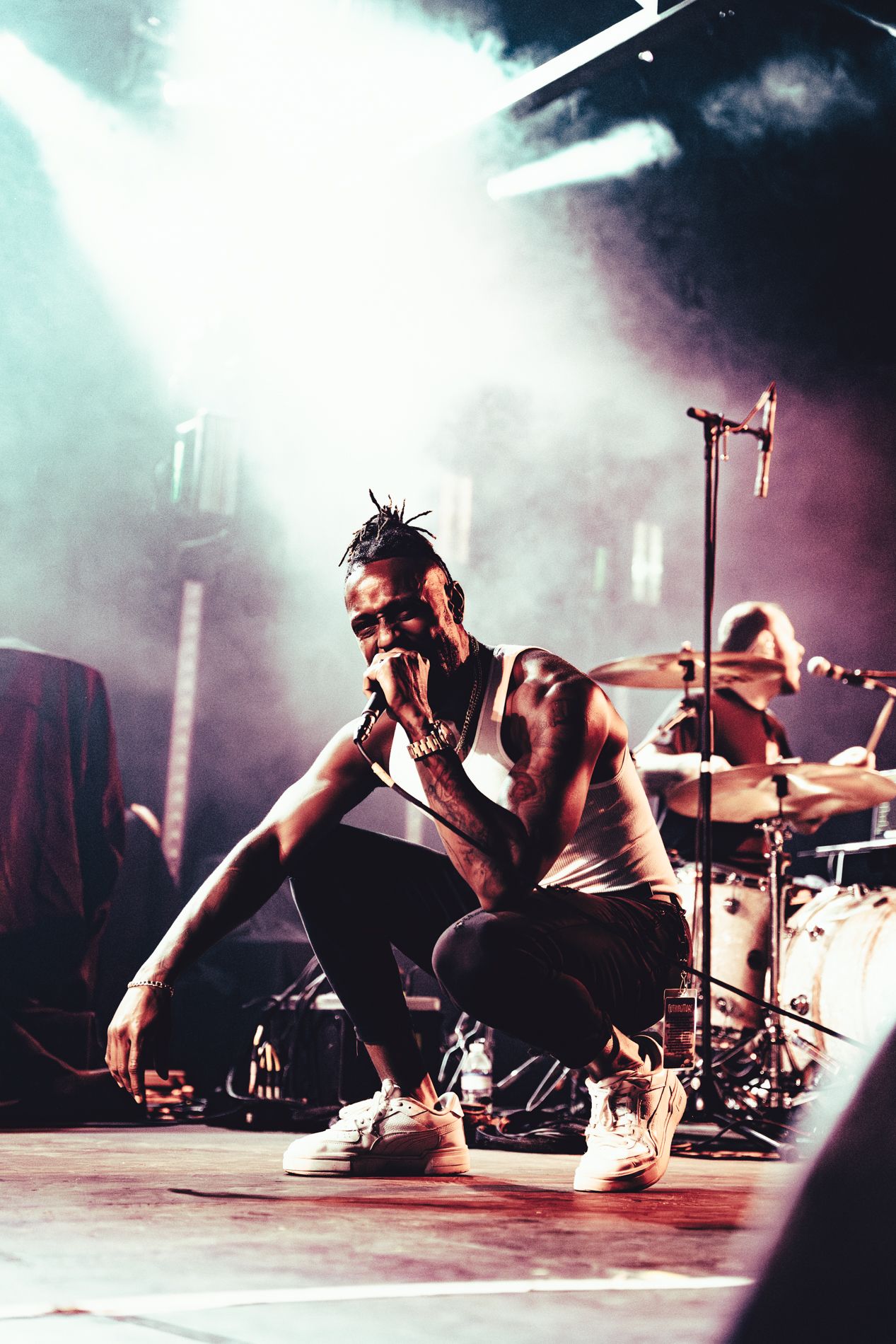 ---
The third act, a fan favorite, was Dead Poet Society, a rock band formed in 2013. With their deep grooves and funky riffs, DPS has managed to stand out as a band. With the crowd singing along, it was clear how much of an impact these guys have had with just 2 full length albums. Comprising members Jack Underkofler (vocals/guitar), Will Goodroad (drums), and Dylan Brenner (bass), the band has quickly garnered a dedicated following for their unique sound and compelling lyrics.
The alternative rock blended with grunge elements brings in a diverse range of fans. By the end of their 40-minute set, everyone in the room was bobbing their heads, completely immersed in the music.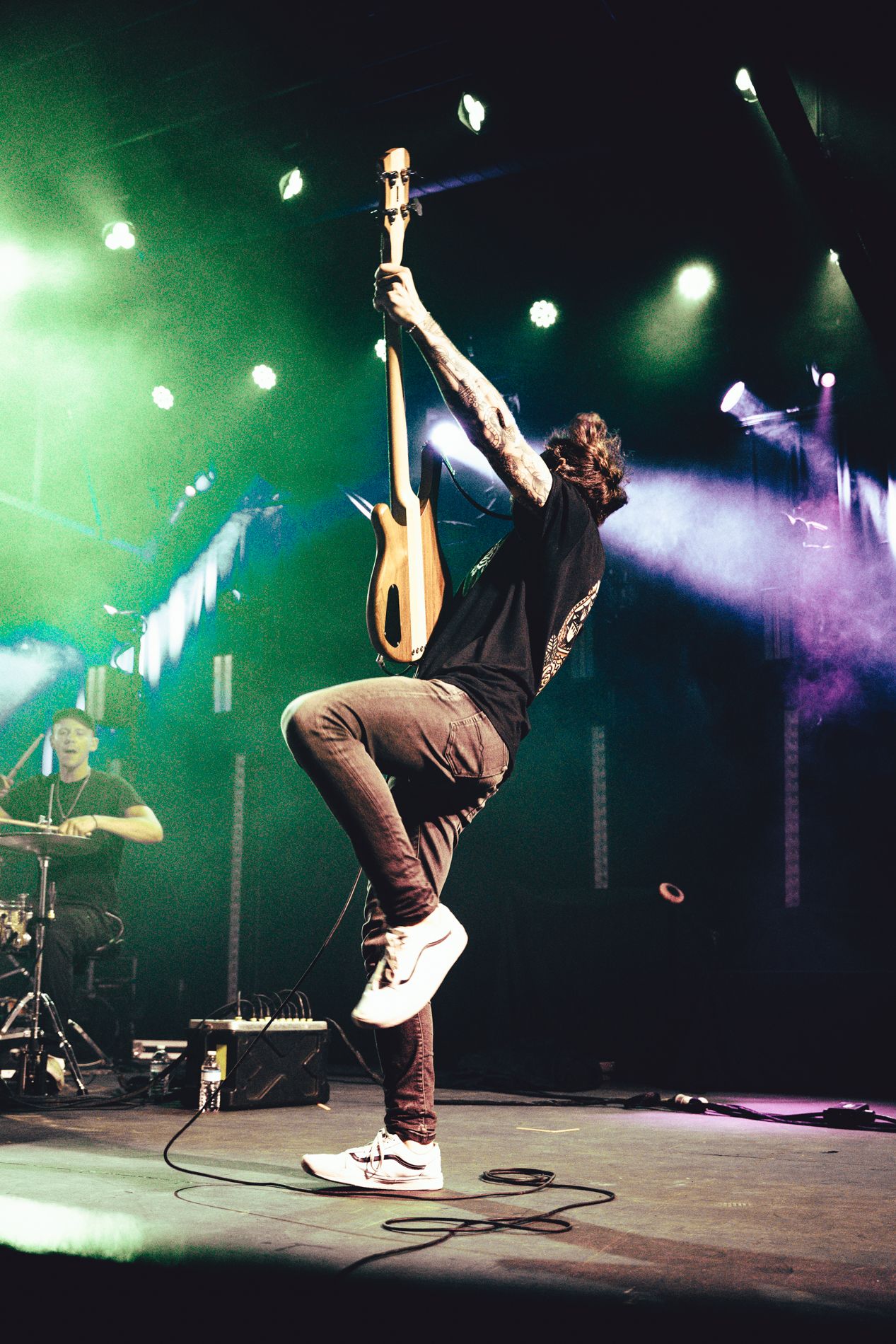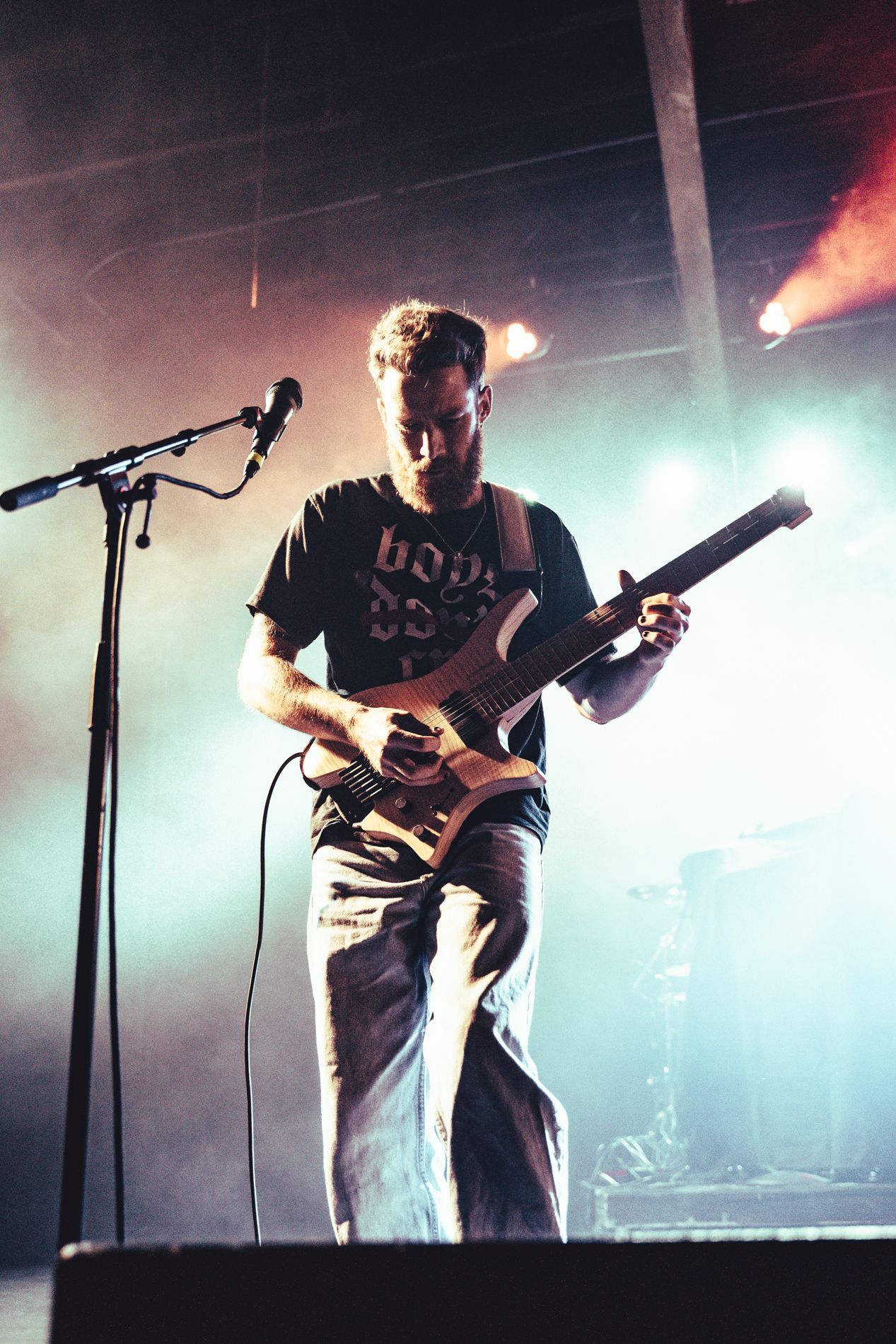 ---
By the time Nothing More took the stage, the crowd was more than warmed up and ready. Nothing More has gained a lot of attention over the years, for both their incredible music and their over the top stage presence. After talking to a few people in the crowd between sets, it was clear how dedicated their fan base had become.
Opening with the title track of their most recent album, SPIRITS, the band quickly captured the attention of every single person in the room. Screaming along to the track, crowd surfing, and dancing showed just how much fun they were having. Fans were treated to explosive performances of hits like "This Is the Time (Ballast)," "Jenny," and "Go to War," as well as newer tracks from their latest record.
Frontman Jonny Hawkins is known for a specific look during performances, and this night was no exception. Completely shirtless, barefoot, and covered in war paint he brought the energy. Hitting every note, and projecting his charm, the crowd was going crazy. To finish off their set, he brought a drum from on stage, walked on the crowd, and drummed away. It was really cool to see this type of crowd interaction from a band.
Nothing More's concert in Nashville was a night to remember, a perfect fusion of exceptional musicianship, engaging storytelling, and breathtaking visuals.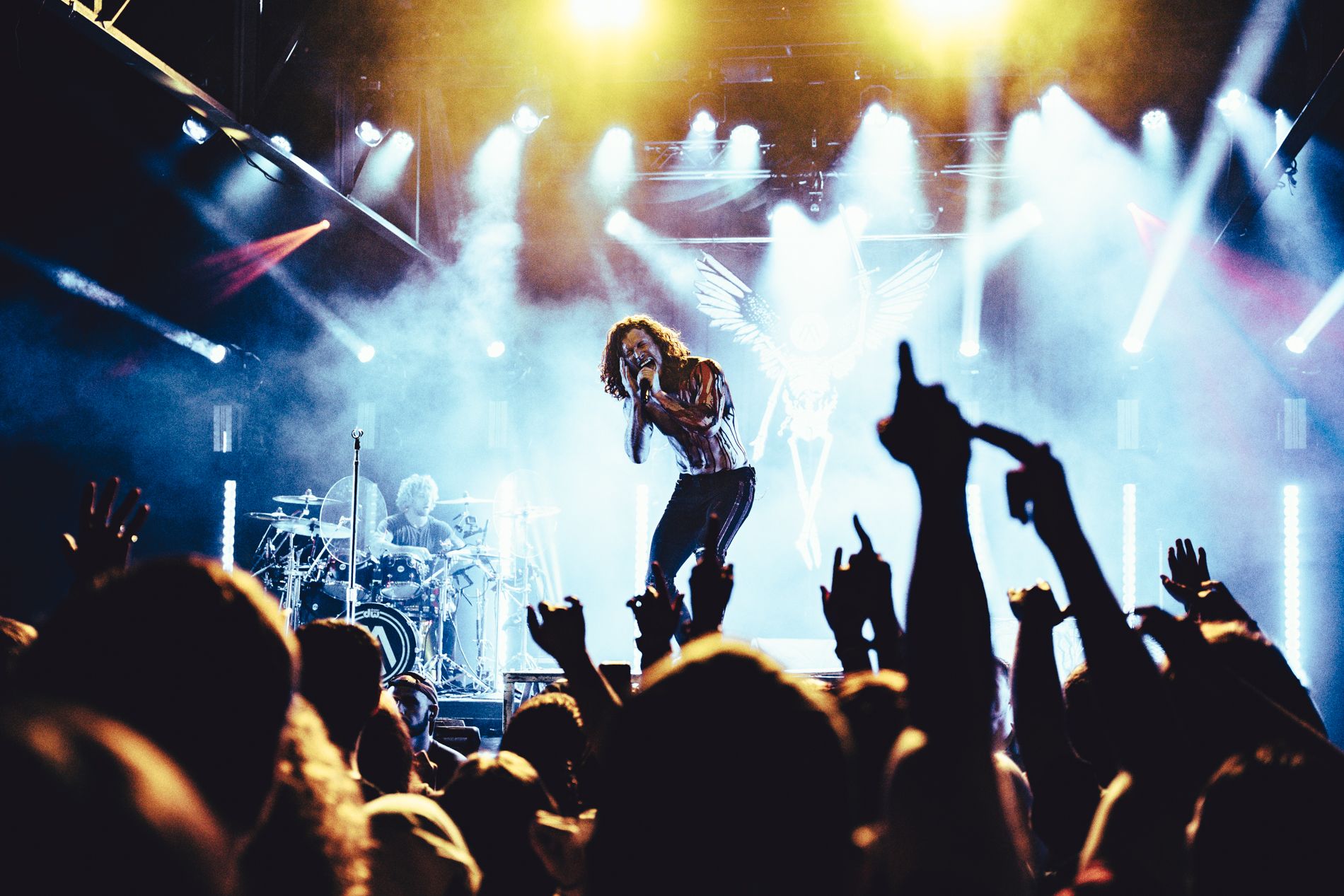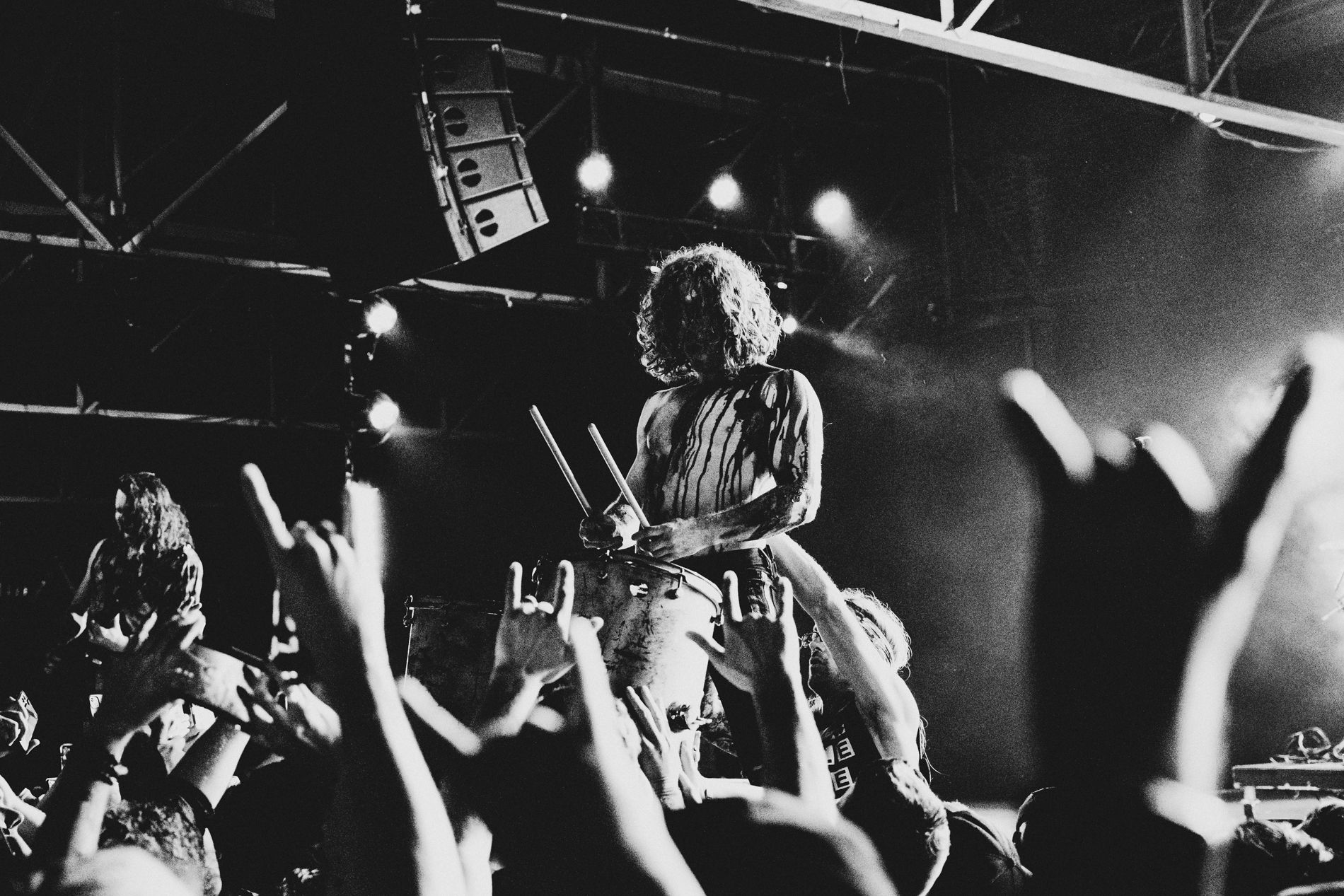 Nothing More Setlist:
SPIRITS
Do You Really Want It?
Tired of Winning
Ships in the Night
YOU DON'T KNOW WHAT LOVE MEANS
If It Doesn't Hurt (Live debut. Brand New Unreleased Track)
Jenny
Don't Stop
VALHALLA (Too Young to See) (First time played live)
Don't Look Back
Let 'em Burn
Go to War
FACE IT
I'll Be OK
Play Video
Fadein/Fadeout
Ocean Floor
This Is the Time (Ballast)