by Ian Storck
Despite previous headliner Asking Alexandria having dropped off of the tour due to injury, Eva Under Fire, Atreyu, and Nothing More brought everything they had for a crushing show at The Sylvee in Madison, Wisconsin.
Openers Eva Under Fire kicked things off with a rocking set, shouting out Madison radio station WJJO for playing their track "Heroin(e)." They got the crowd clapping and singing along as they rounded out their set with their cover over Journey's "Separate Ways."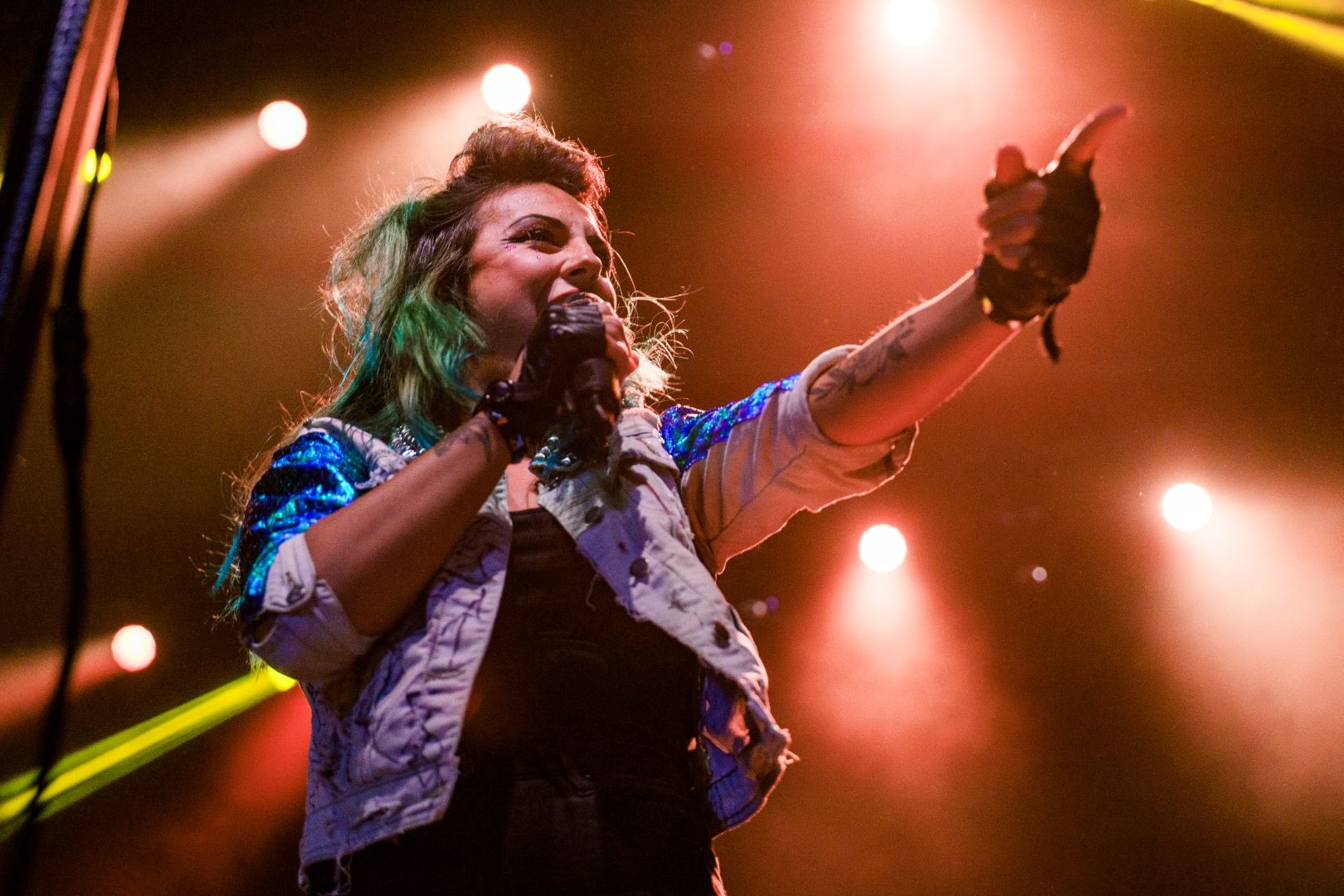 Atreyu takes the stage next, kicking things up a notch and bringing the real metalcore heaviness the fans are craving. The venue has been preparing security for quite a bit of crowd surfing, but a few songs into the set all that can be seen are circle pits. Atreyu singer Brandon Saller exits the stage and appears behind the crowd, shouting out that if they're not going to surf, they need to get some bigger pits going, and they listen. During "Falling Down" and "Battle Drums" we get the wildest crowd of the night yet, with the pit getting bigger and bigger. They round out their set with "Blow," but not before leading the crowd in singing the chorus of Whitney Houston's "I Wanna Dance With Somebody," which Saller tells the crowd has "never happened before."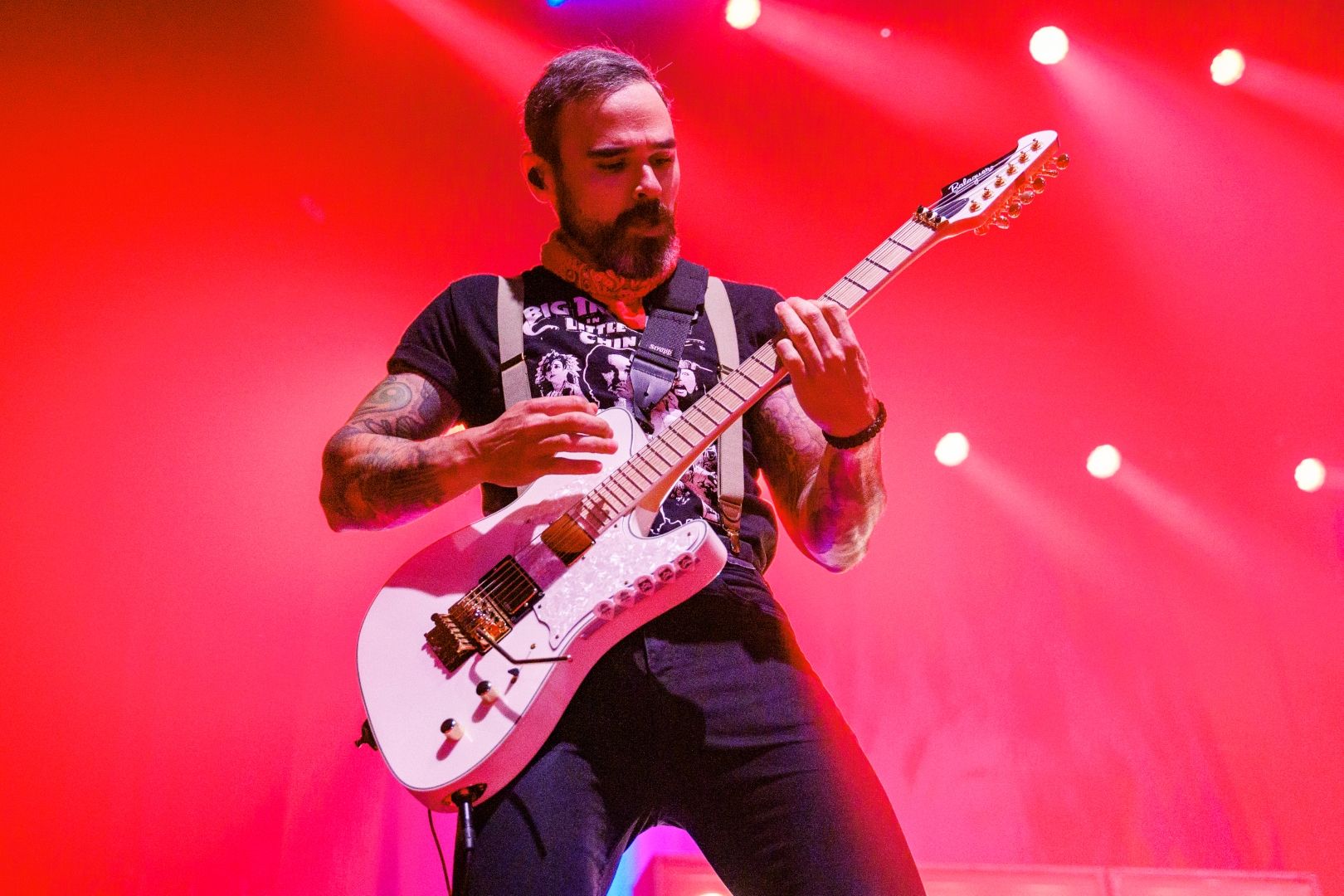 Between sets we are treated to an unexpected playlist, which is mostly Hall and Oates, among others. As John Denver's "Take Me Home, Country Roads" gets the crowd singing along, the light and sound cuts out entirely and a massive bass hit resonates through the venue, taking almost everyone by surprise. Nothing More appears, launching into one of their latest singles, "Turn It Up Like (Stand in the Fire)." During the track, singer Jonny Hawkins climbs upon the "scorpion tail," their monstrous mechanical structure that acts as a multi-instrumental MIDI controller.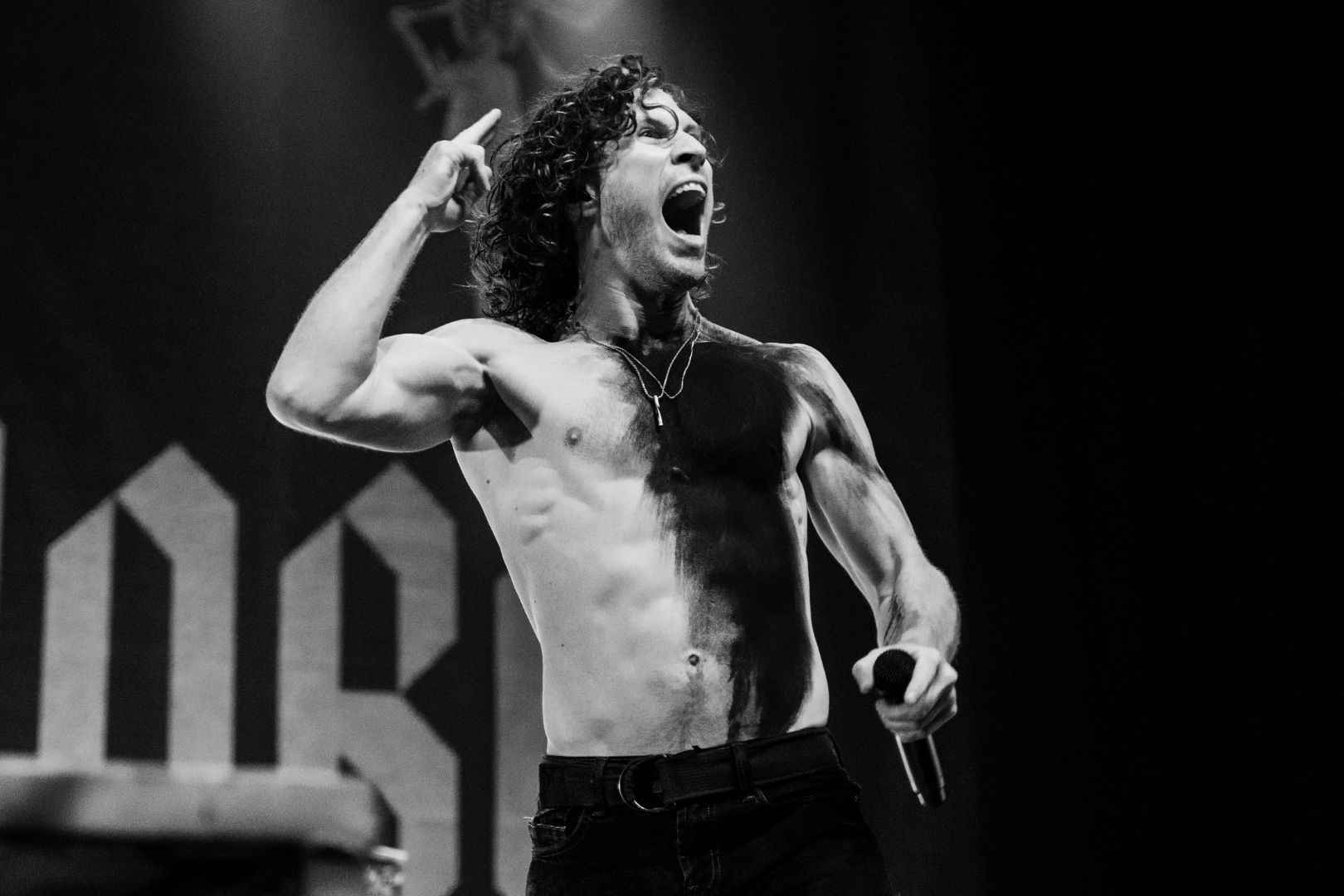 During "Don't Stop" I see the first crowd surfer of the night. The circle pits are still going, but a lot of the crowd is simply watching the show and singing along to the tracks they know, especially "Go To War," which had one of the louder crowd sing-alongs of the night. I noticed a definite diversity of the age of the crowd, as there were quite a lot of older fans, as well as teens who reminded me of myself going to metal shows. They hyped their new, upcoming album before playing the lead single, "Tired of Winning."
With only three bands on the set, the night ended a bit earlier than usual, but nothing was left desired, and the crowd was energized and satisfied by the show that they got in the end.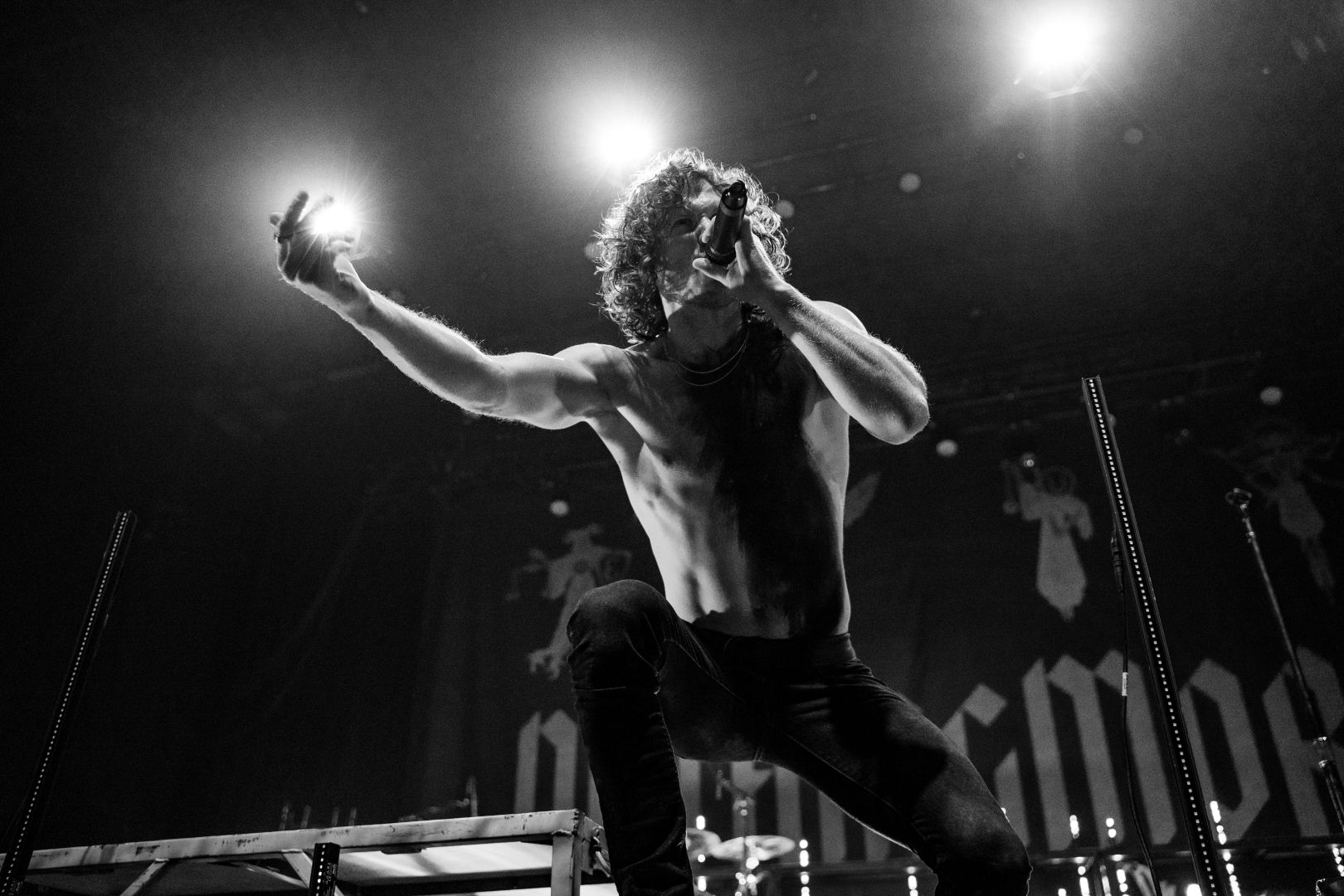 Catch the rest of the tour here.
Setlist:
Turn It Up Like (Stand in the Fire)
Let 'em Burn
Christ Copyright
Mr. MTV
Do You Really Want It?
Tunnels
Jenny
Don't Stop
Go to War
I'll Be OK
Tired of Winning
Fadein/Fadeout
Ocean Floor
This Is the Time (Ballast)