by Ian Storck
It's fitting that on one of the hottest days of the year, Spite and co. bring a face-melting show to Madison, Wisconsin for a night that won't be forgotten.
Opener Dead/Awake starts off the show, playing a short set for a quickly filling up venue. It's a great turnout for such an early start, and they get a lot of support from local fans, with a bit of a pit already starting.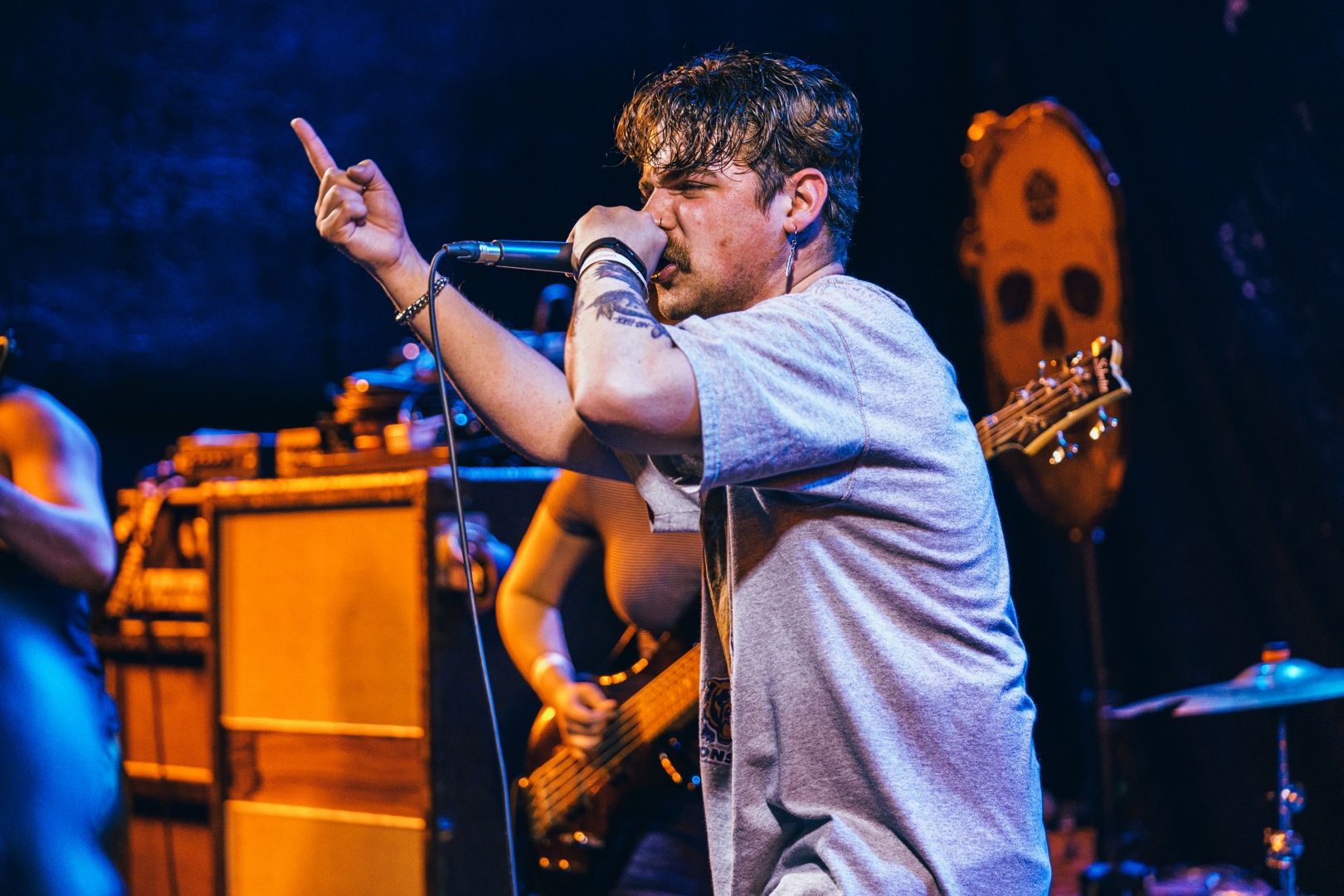 Tour support Bodybox follows up, bringing their brutal Florida death metal to the Wisconsin crowd. They have some of the heaviest drops of the night, and there's plenty of moshing and two stepping going on as the pit and the crowd grows in size. The lead singer tells fans to buy their merch because they use the money to buy "beer and drugs and shit," an honest campaign that I can get behind.
There are storms starting outside, and the gear from the upcoming bands is being shuttled into the now packed venue. Sweat is pouring and flying as Vatican takes the stage, kicking off their set with "Fractured God." They turn it up another notch for "Reverance," which is probably my favorite song of their set. All of the artists aside from the headliner have 30-minute set times, so there's no pausing as they rip through their 8-song set.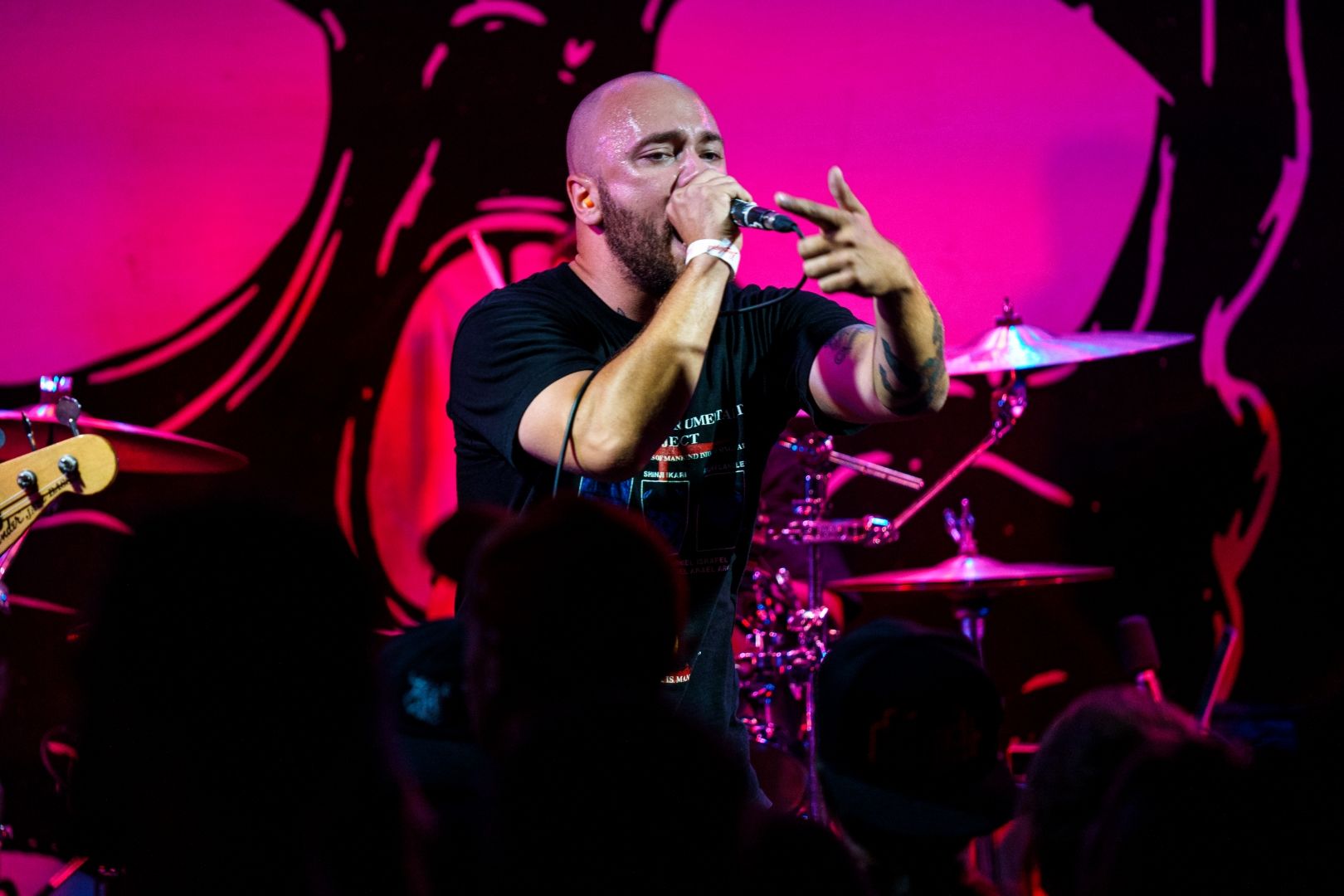 It has to be approaching 100 degrees in the venue, and thankfully there is water being provided so that fans and crew alike can stay hydrated. Despite the heat, the fans don't let up, and they just continue to get even wilder. The pit for Boundaries is huge, pushing up to the front to make room for even more hardcore dancers going at it. They crush it, opening with "Carve" and blasting through their set with no lost energy from the heat.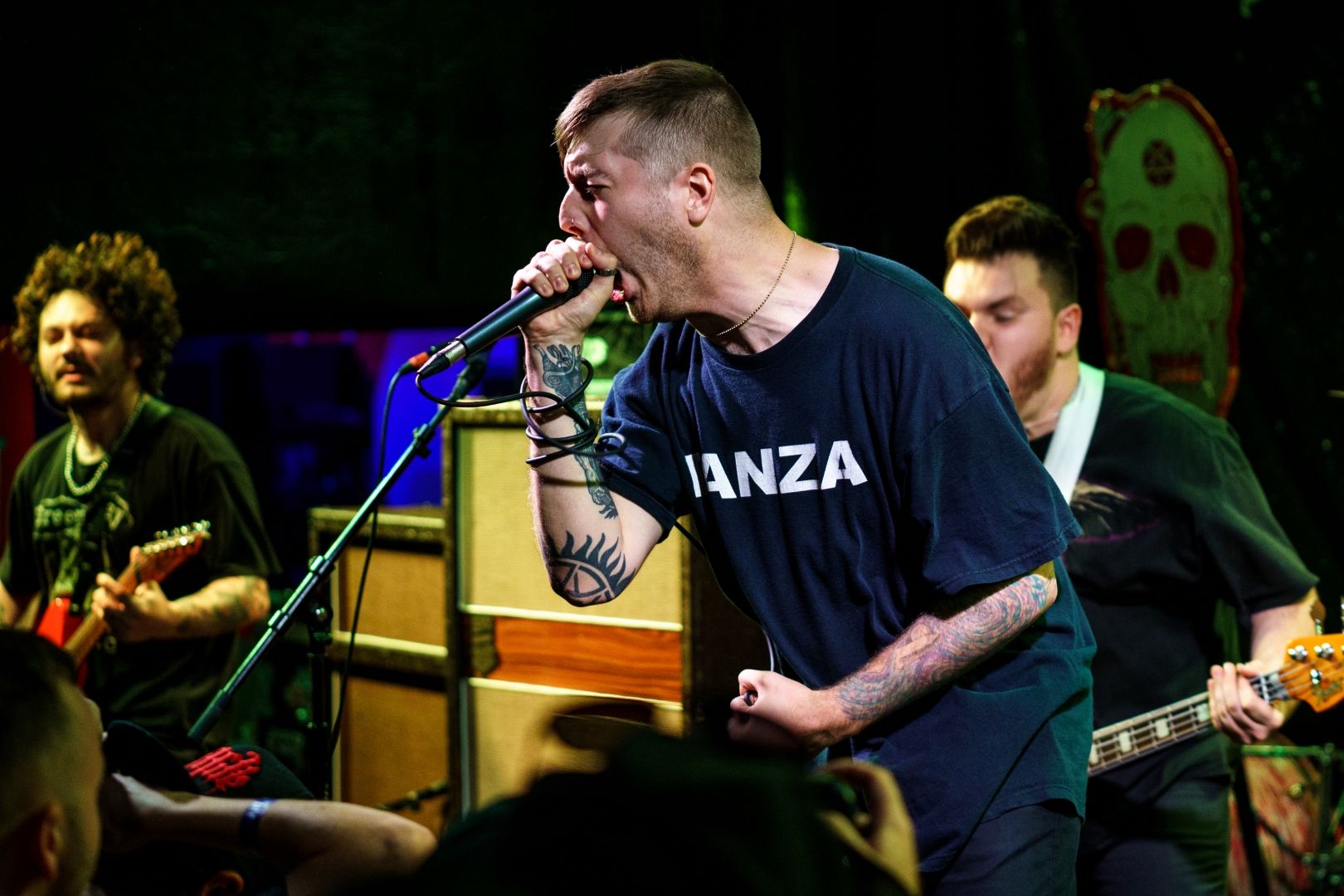 The atmosphere is incredible for the final set of the night. Spite immediately turns it to 11 and opens with "IED." There is a wall to wall pit, and the metal barricades have been pushed up to the stage, leaving no room between the crowd and the band. Stage diving is almost nonstop, and even members of the other bands are rushing the stage up the side steps to leap into the crowd. The room feels like an oven, but nobody is slowing down in the least.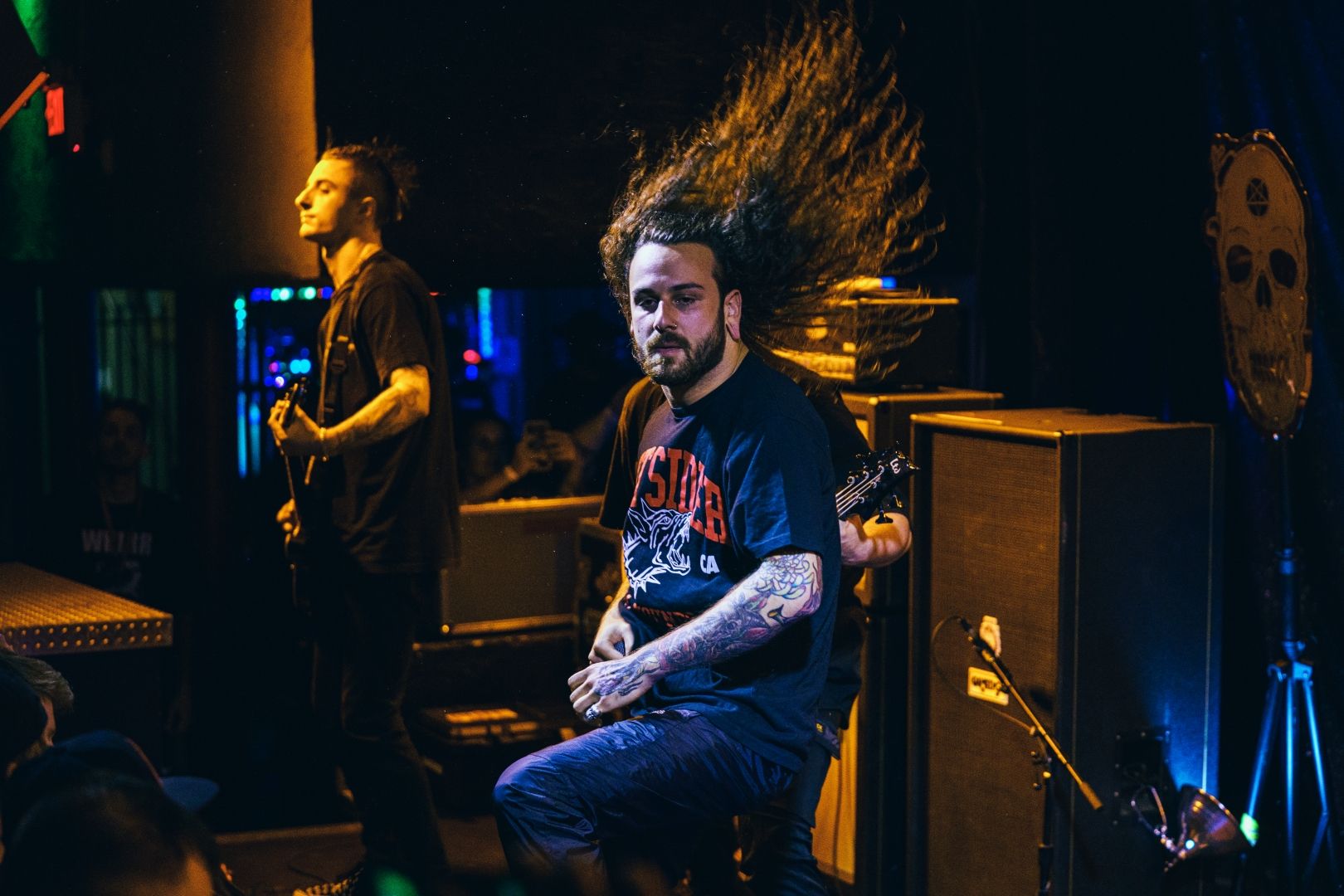 Later in the set, they play an unreleased track "Dedication of Flesh," off of their forthcoming album. They follow it up with "Despise," which is one of the rowdiest tracks of the night. There is no stopping, no time to recover, no letting up. I've never seen a crowd react to a band like this, and it's one of the most insane shows I've ever been to.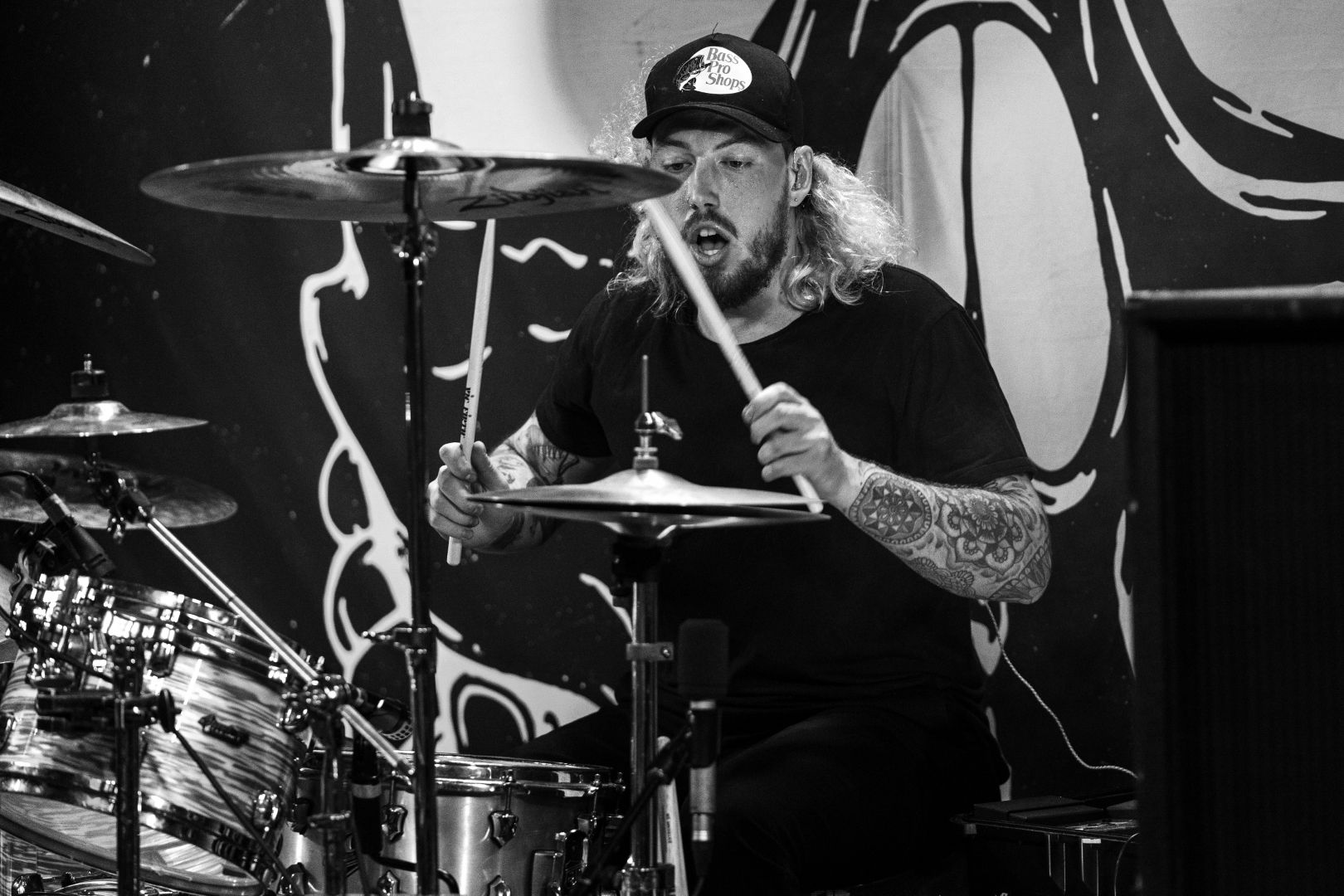 Setlist:
IED
Snap
Made to Please
Caved In
Fear
The Root of All Evil
Psychopath
Kingdom of Guts
Hangman
Dedication to Flesh
Despise
Kill or Be Killed
Death Sentence