by Ian Storck
The packed Sylvee in downtown Madison, Wisconsin fills early in the evening, not knowing what to expect with the under-wraps, no camera policy performance that would ensue. Puscifer lengthened their tour in support of their 2020 album Existential Reckoning to accommodate another 25+ dates of their theatrical and entertaining performance.
Electronic duo Night Club opens the show with a nicely paced set of heavy beats and dark dance club tunes. I hear a lot of elements that give me flashbacks to early 2000s industrial and European darkwave, and I could easily see them filling a dance hall for a long night of clubbing.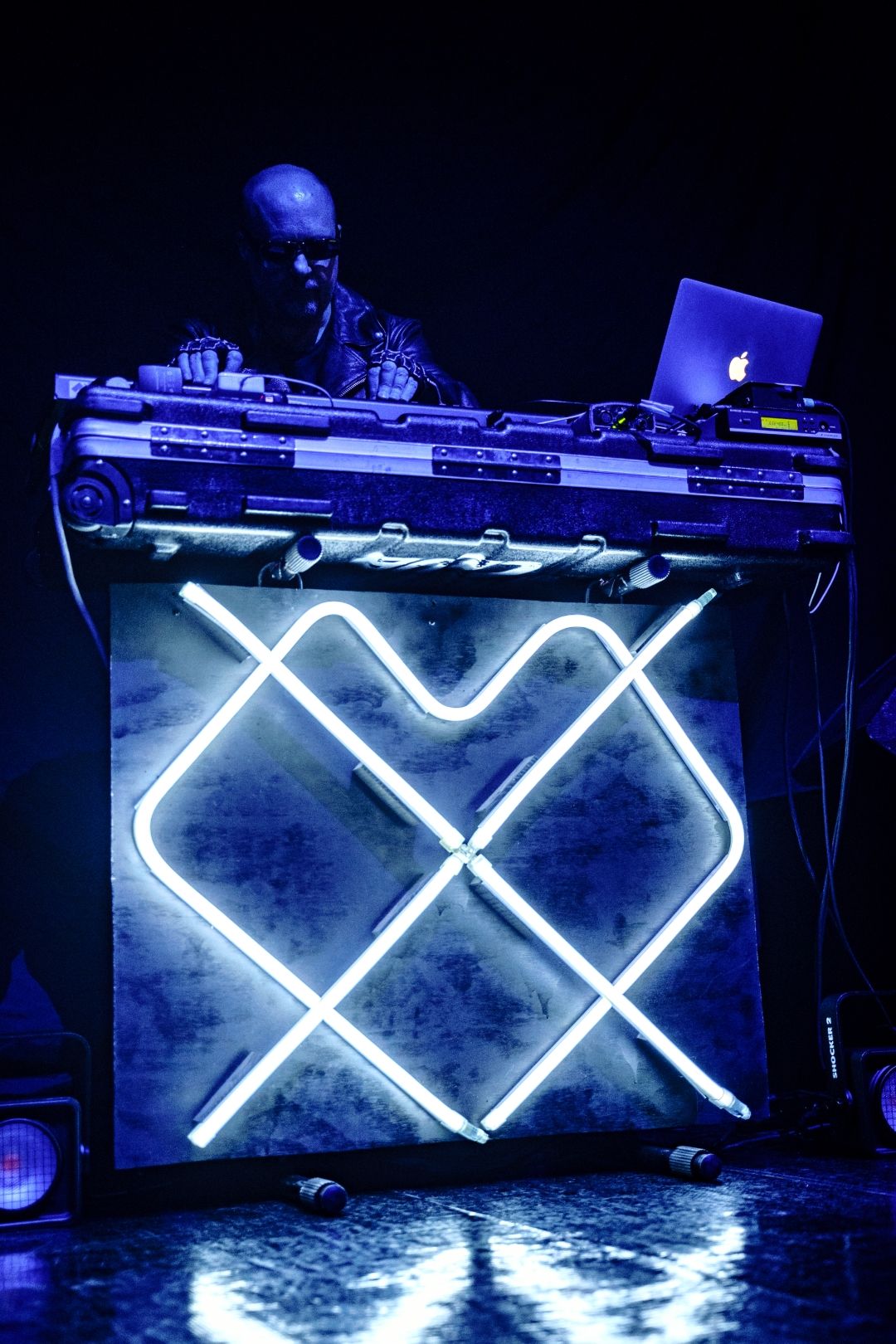 Numerous announcements play, notifying the crowd of the no photo and video policy, which includes no use of cell phones. In a short introductory video featuring singer Maynard James Keenan's man-in-black persona "Agent Dick Merkin," he announces that violators of this policy will be removed from the venue inserted into a meat grinder to be used in making SPAM. Yum. The announcements and the video did their job, and it was nice to be at a show where there weren't phones in the air, constantly recording.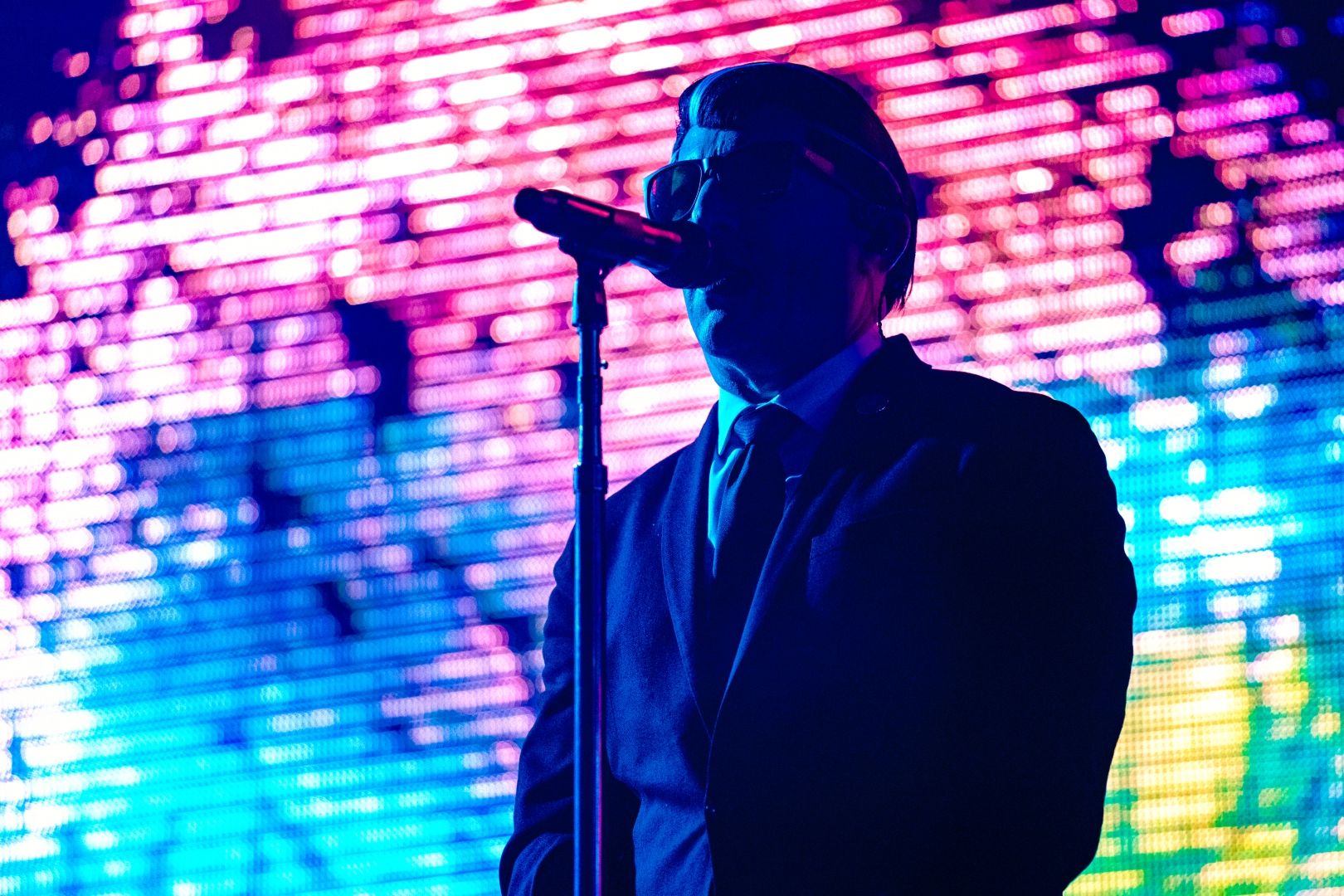 Following the concept surrounding the Existential Reckoning album, singers Keenan and Carina Round are clad in suits, surrounded by several other men-in-black who act as both backing musicians and extra muscle, at times searching for potential aliens in the crowd. It certainly benefits from having very little of the show released via cell phone footage online, as you don't know exactly what to expect, from the act breaks and vignettes of Agent Dick Merkin discussing alien cloning processes of celebrities, to the surprise appearances of other characters from the Puscifer universe.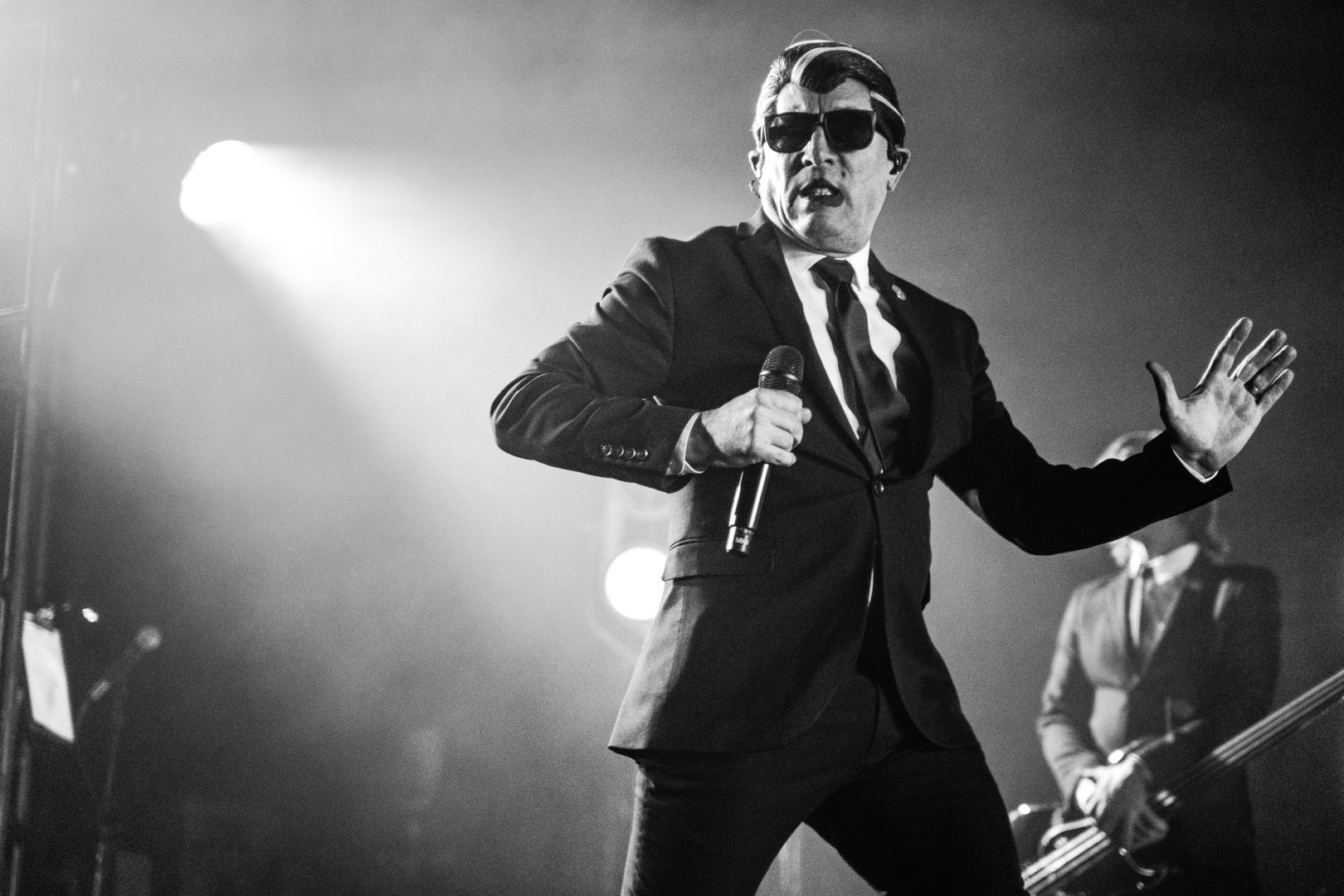 Not only are the performance aspects exciting and intriguing, but the musical quality really rises above what you experience listening to the songs on digital or CD. Closing my eyes, I could feel myself swaying with the beat, as Keenan and Round's haunting harmonies echo throughout the venue, especially present in slower tracks such as "Personal Prometheus" and "Horizons." It feels more like going out to see a show, rather than just a concert, and this tour provides an intriguing performance that can entice the eyes and ears of fans new and old.