by Alyssa Moreau
As Bridgestone Arena filled up, the excited electricity buzzed throughout the arena. Twenty One Pilots (TOP) have received a lot of publicity throughout this tour for their insane production and crowd interaction. The fans knew what kind of show it was going to be long before they stepped on stage, and the anticipation was building.
First to the stage was Peter McPoland, the young act from Texas. With only one EP released in 2022, his success is practically unheard of. His hard rock and high energy music got the arena on their feet. Taking to the stage and dawning a Predators hockey jersey, his energy was apparent right off the bat. Sprinting from side to side, while still taking moments to pause and connect with the audience. He was so much fun to see live, and it'll be cool to see where he goes from here.
---
Twenty One Pilots is a pleasure to see live, even for someone who isn't a fan of huge arena shows. Their heartfelt and relatable lyrics combined with their crowd interaction and stage energy, however, make them stand out. The rock duo have a unique ability to make any arena this size still feel like an intimate live music performance, where each and every fan gets to personally connect with the artists. Perhaps it was the use of 3 stages in different places on the floor, or lead singer Tyler Joseph singing parts of songs from various locations in the stands. This concert managed to avoid the impersonal and unconnected feel that happens at so many concerts in large venues like this one.
Emerging from a door in the floor of the stage, the duo was surrounded by fake snow, dawning black face masks and goggles. Fans went crazy as Josh Dunn headed over to his drum set, and Tyler Joseph took to the mic. With fog sealing from his goggles, the opening song "Good Day" began.
The opening theatrics didn't slow down at all as the concert continued. One of my personal favorites was an entire set of songs played as a campfire jam session. With acoustic instruments, the band and duo sat around a fire set up on stage and jammed out to both old and new TOP songs. Watching them relax and genuinely enjoy playing the music only added to the intimate feel of the show.
With an impressive 27 song setlist composed of 37 songs (a few mashups), the band was able to cover pretty much every TOP era and favorite songs. If anything, this setlist points to the success of their career, not too many bands can play 36 songs with an arena of people screaming every word.
Overall, this show was pure impressive fun. I've always said even if you know just 1 or 2 songs, Twenty One Pilots is a must see. Their show can be enjoyed by anyone, and it was certainly enjoyed by everyone there.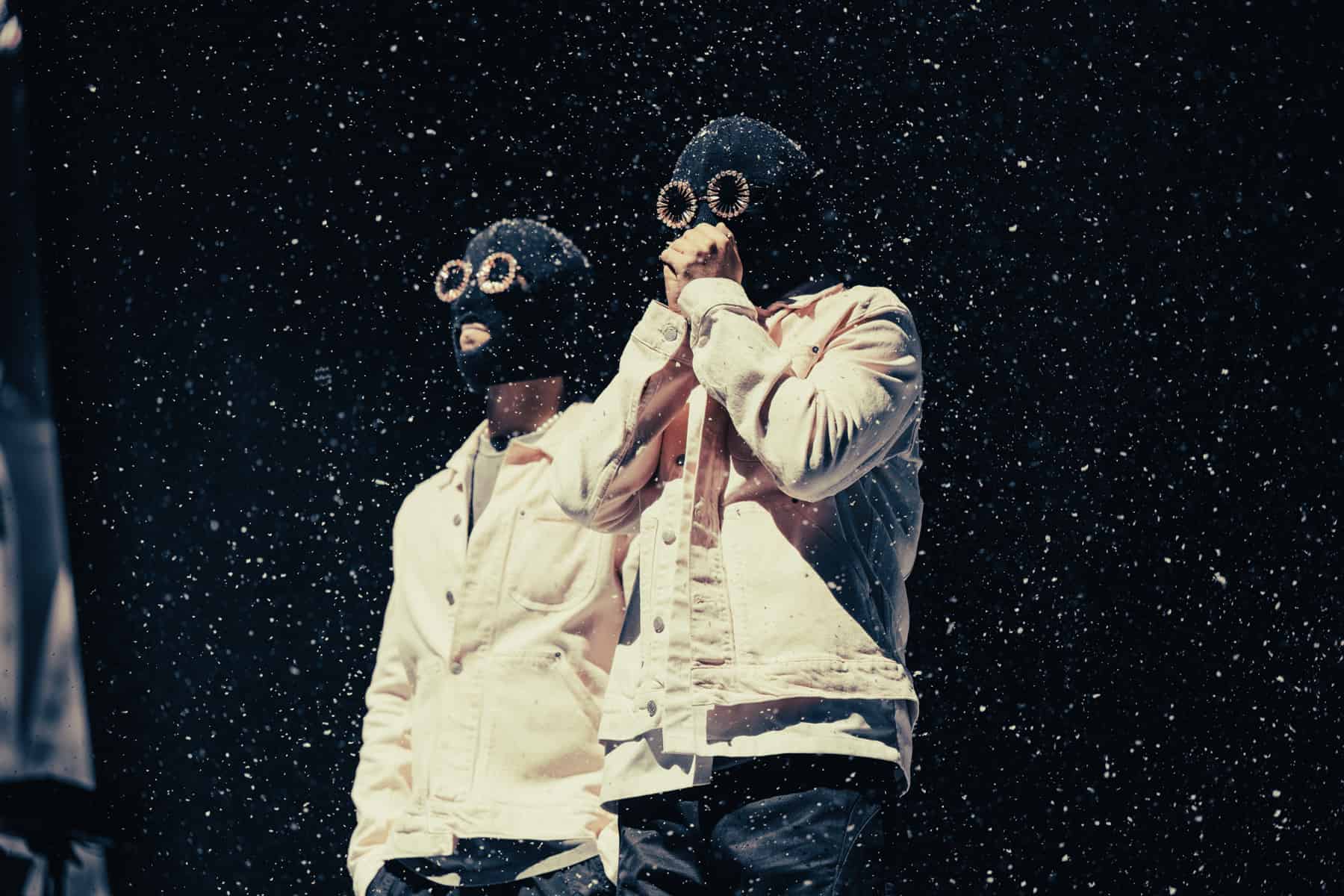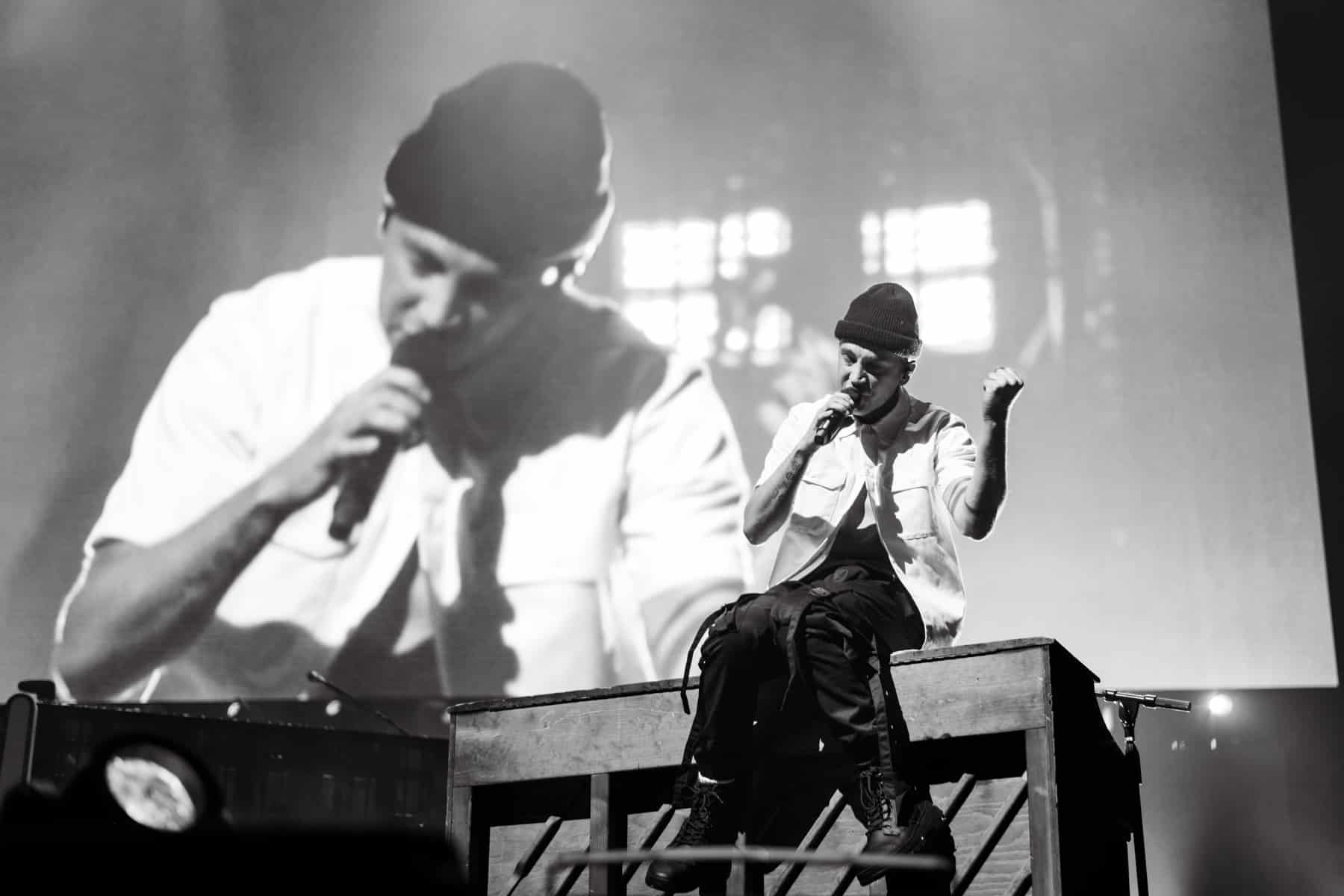 Twenty One Pilots Setlist:
Good Day
No Chances (With "Fairly Local" outro)
Guns for Hands
Morph
Holding on to You
The Outside
Message Man
Lane Boy
Chlorine
Mulberry Street
B Stage
Addict With a Pen / Forest / Ode to Sleep / Hometown / Bandito / Choker
Can't Help Falling in Love (Elvis Presley cover) (Tour debut)
The Judge
Migraine
Campfire Acoustic
The Hype / Nico and the Niners / Tear in My Heart
House of Gold / We Don't Believe What's on TV
A Stage
Halo Theme (Martin O'Donnell cover)
Jumpsuit
Heavydirtysoul
My Blood / Saturday
Level of Concern
Ride
Shy Away
Car Radio
Stressed Out
Encore:
Heathens
Trees